There has been a lot of activity going on in Over-the-Rhine. Located near downtown, OTR is accessible and has all the fun times you're looking for.
Between the new restaurants and bars that have opened up, a date night now is an easily planned event. There are sit-down restaurants, walk-up windows and themed bars to keep you busy.
Once you've visited OTR, you'll become a regular.
We've taken the liberty to break down the best Drink, Dish, Destination spots.
Drink
16-Bit
16-Bit is a barcade located on the corner of Walnut and Mercer streets. Inside, you'll find an array of arcade games and a wide selection of '80s pop culture-themed drinks. Get your game on at 16-Bit with your choice of drinks.
Drink of choice
Hulk Hogan: Vodka and lemonade with an original bomb pop stuck inside.
The Rook
Unplug and go even more old school with board games. From the classics to in-depth strategy, The Rook has a board game for you. Grab your date and let the games begin. Check out our review here.
Drink of choice
Pretty, Pretty Princess: This drink, with amaretto, cotton candy and lemon-lime soda and sparkles features a candy bracelet draped over the glass.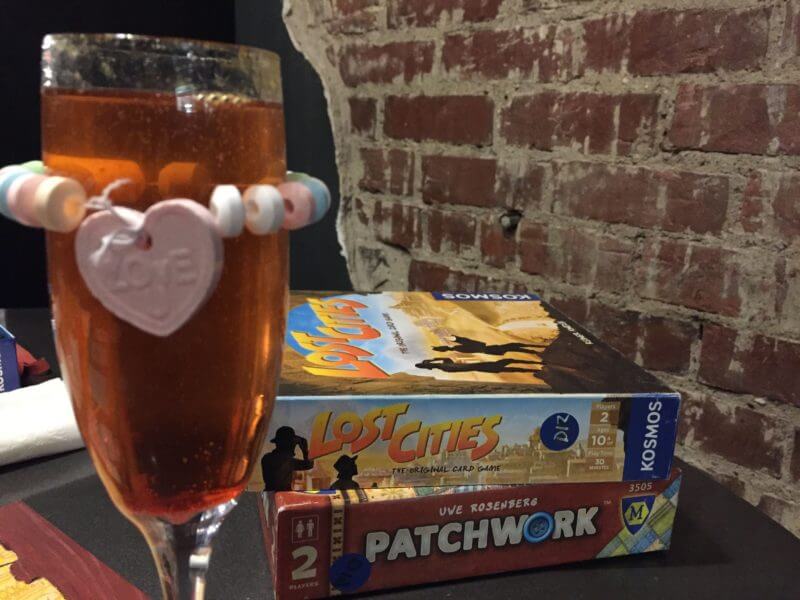 Taft's Ale House
As a renovated church, Taft's Ale House evokes a sense of beauty inside. If you're looking for that fancy brewery atmosphere, they have it for you. Named after our 27th president, Taft's Ale House is more than presidential. Check out our review here.
Drink of choice
Gavel Banger IPA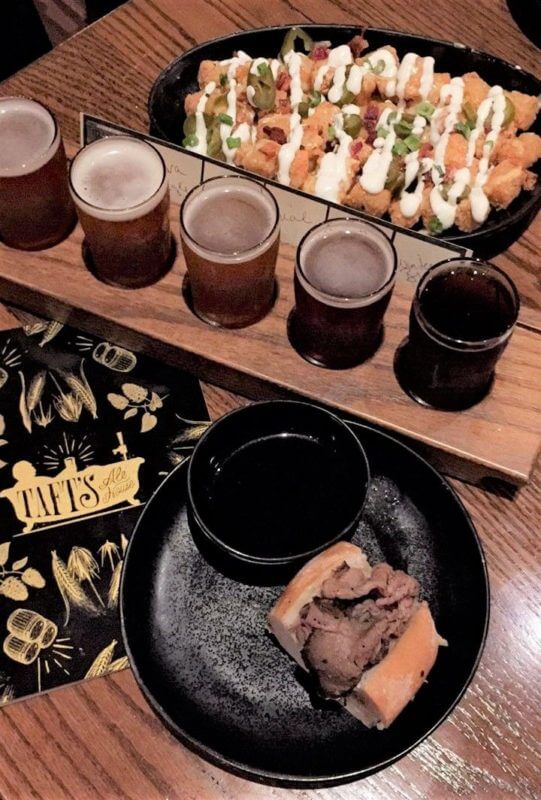 Dish
KaZe OTR
Delicious Japanese cuisine is served up at KaZe OTR. The décor is inviting and beautiful. With their happy hour, you can try some of the delicious drinks and food at reasonable prices! For the full review, check it out here.
Dish of choice
Kato Sushi Roll: The roll features vegetable fritter, avocado and chimichurri.
This roll is a great starter! We recommend trying all of the sushi, though, to really find what you like.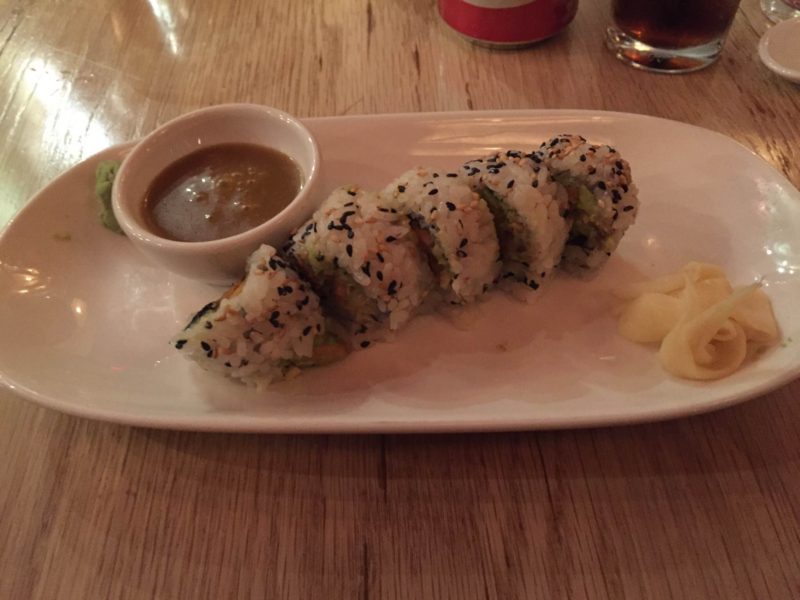 The Anchor OTR
Cincinnati ahoy! This place dropped anchor right by Washington Park. Inside you'll find a bar and cozy décor. If you go on a Thursday, be sure to check out the dollar oysters!
Dish of choice
Butter poached half lobster: This dish features turmeric grapefruit risotto.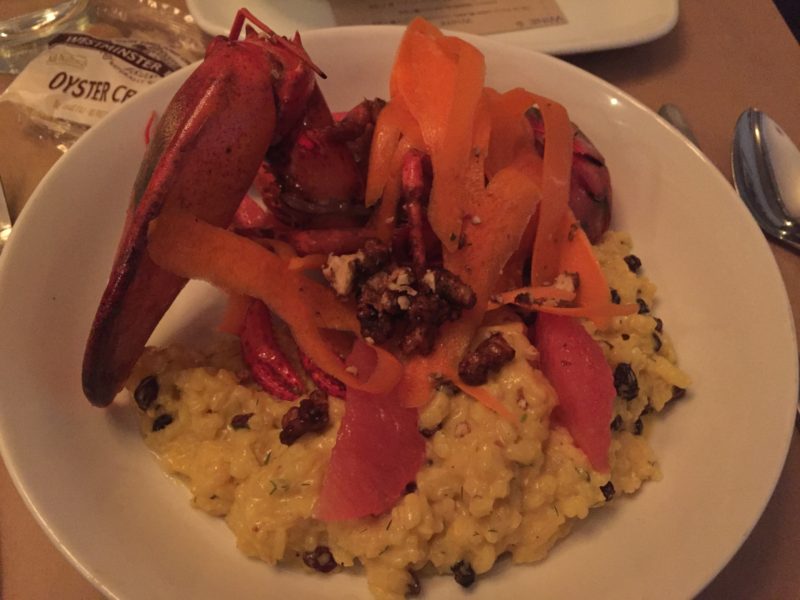 Mita's
A bit of Latin American fare flavors OTR. Named after the chef's grandmother, Mita's offers delicious food and a gorgeous interior. For more on Mita's, check out our review here.
Dish of choice
Tapas: Any kind will fill you up and make you feel like you're really experiencing the culture.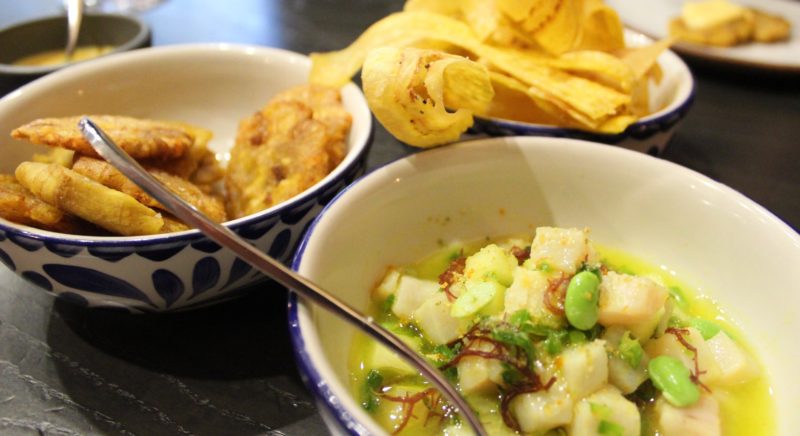 Destination
Washington Park
When MidPoint Music Festival rolls around, OTR is filled with summer music. While you're walking around finding places to eat and music to hear, you can take a break at Washington Park. Other times, it's a nice place to take a walk hand in hand.
Findlay Market
Buy some fun ingredients and take them home for a homemade date night meal!
Memorial Hall
Catch a few shows at Memorial Hall! They have special events, theater shows and other fun activities. It's also located near Washington Park so you can be near the fun! Read a full review of a show we saw here.