It has taken my boyfriend a year to get me to like sushi, and now that I do, I want to keep trying more! That's why we decided to check out KaZe in Over-the-Rhine.
If you've driven through OTR, you've probably seen the bright red squares with white lettering hanging on the old Cincinnati Color Company.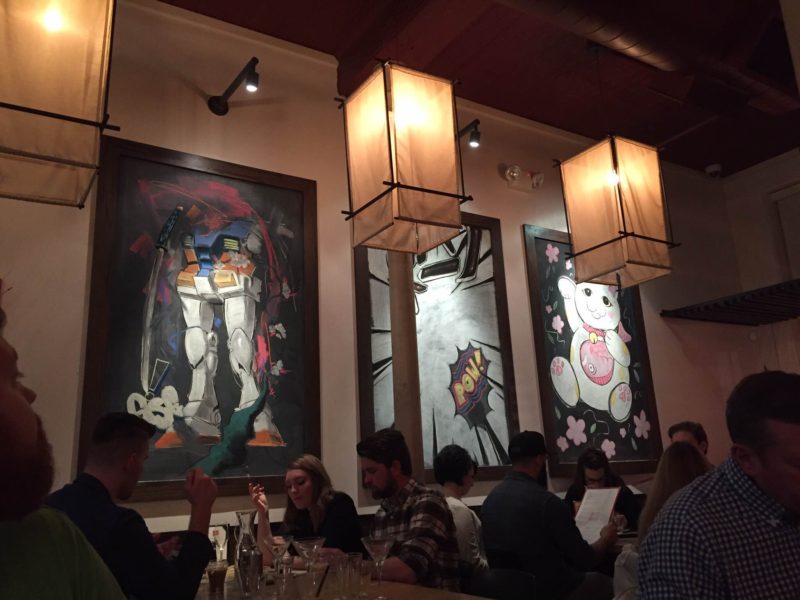 When we first entered, we were in awe of the décor. The two owners spent time in Japan and brought back a lot of the culture, from red hanging lanterns to lucky cats (Maneki Neko) to painted robots (Gundams) on the wall.
We were seated in the main dining area near the sushi bar, allowing us to see chefs preparing food.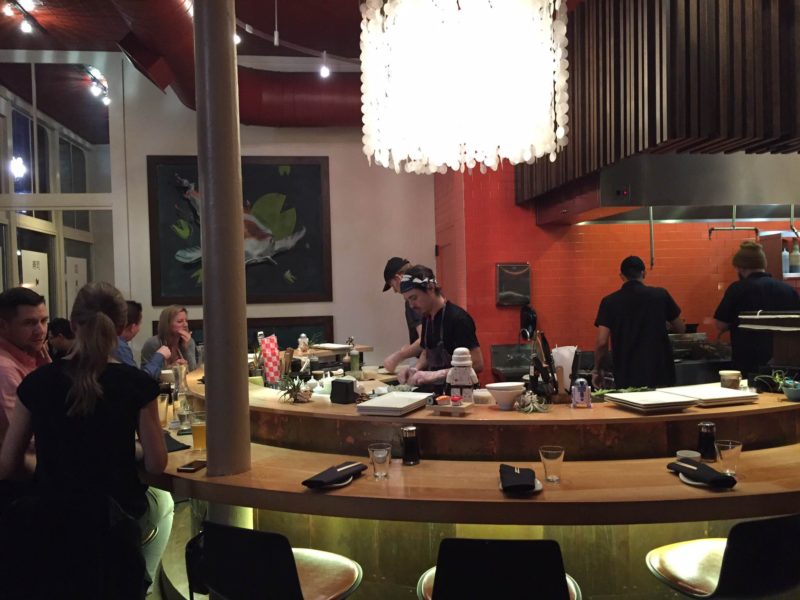 For our drinks, we chose the Zombie Geisha cocktail, which has a spicy zing to it, and the Tokio Mule, which has a light citrus flavor.
We followed a three-course menu for the night. For my first course, I chose the Kato sushi, which is a vegetable sushi with chimichurri sauce. My date started with a salmon dish. Both were delicious! The Kato was half size, which is more than enough for me.
Following that, we both chose the Miso soup. My boyfriend described it as heartier than any Miso soup he has had before.
Our final choices were the salmon for me and the braised short rib for him. Both meals were cooked perfectly and had that melt-in-your-mouth texture.
For our dessert we chose the crème brulee trio, which featured three different flavors: chocolate, vanilla and berry. They even added a candle to it to add extra ambiance.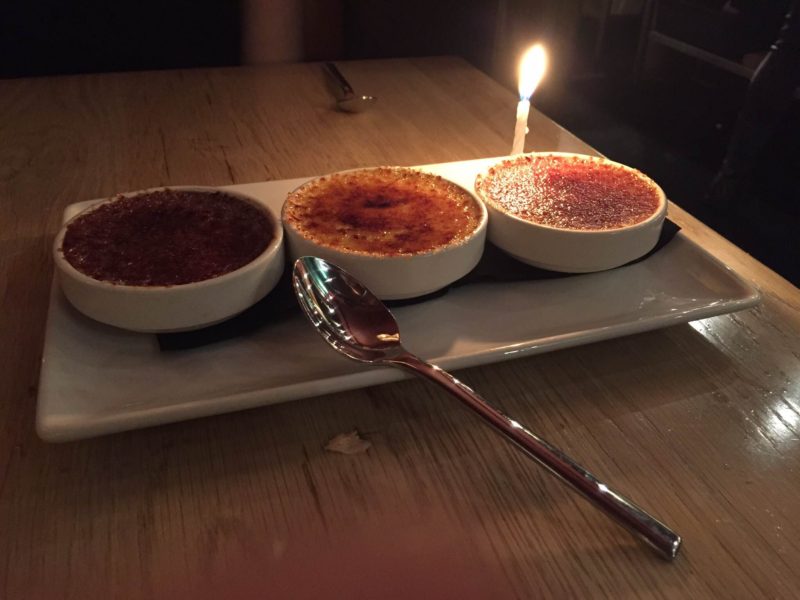 Finishing our meal, we found our way into the bar area in the back. You can enter from a back door into the bar if you don't go through the restaurant.
The bar at KaZe is beautiful! Large sake barrels line the back, and large red lanterns hang above the crowd. In the corner, there was a stage set up for any small band to perform. There are large chairs and regular tables set up. If you're looking for a more private setting, there are two different seating arrangements by the windows that have a curtain.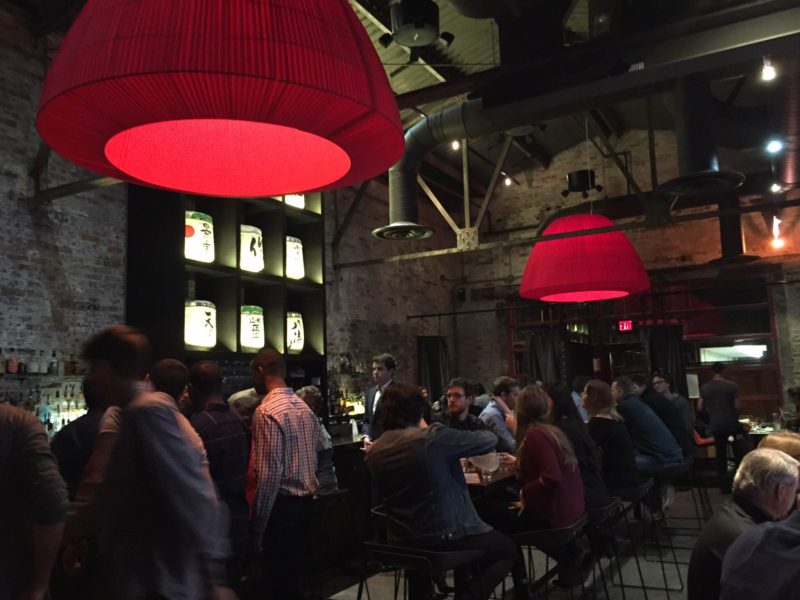 For the warmer months, consider going out to the gorgeous patio.
KaZe is a great restaurant for trying something new! I recommend including their Happy Hour during your visit.