Mita's restaurant is more than a dining experience. It offers an escape into the exotic and the sensual, a glimpse into an enlivened culture in an atmosphere that excites the palate and piques the fancy. The premier eatery of James Beard-nominated Chef Jose Salazar, Mita's beckons guests to step out of the familiar without venturing away from the Queen City. On the corner of Fifth and Race, Mita's sits at the crossroads of downtown, yet with its bustle of foot traffic and skyline views, diners are transported to a chic urban eatery.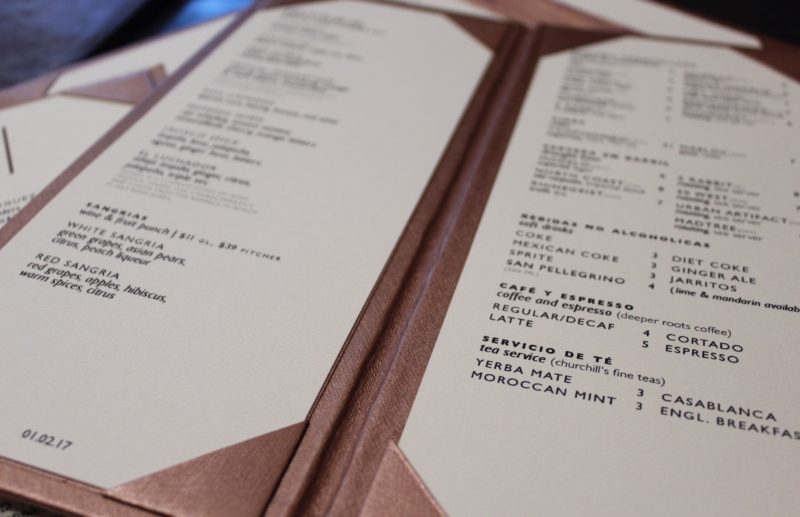 Inside, Mita's presents an atmosphere that balances sophisticated elegance with exotic romance. With punched brass, hand-laid tilework and splashes of azure, the décor has a Moorish charm reminiscent of southern Spain. Meanwhile, the high ceilings echo with Merengue music yet muffle the din of conversation, providing visitors with a vibrant ambiance without disrupting their private and intimate nights out.
To begin our evening, my wife and I indulged in a duo of Mita's outstanding sangrias. While the restaurant boasts a number of authentic Hispanic cocktails featuring mescal, tequila and rum, as well as a unique selection of Latin vintages, the house sangrias are not to be overlooked. For a more refreshing, light and citrus flavor profile, I recommend the white sangria. However, for a darker, stronger and fruitier libation, the red sangria is the drink of choice.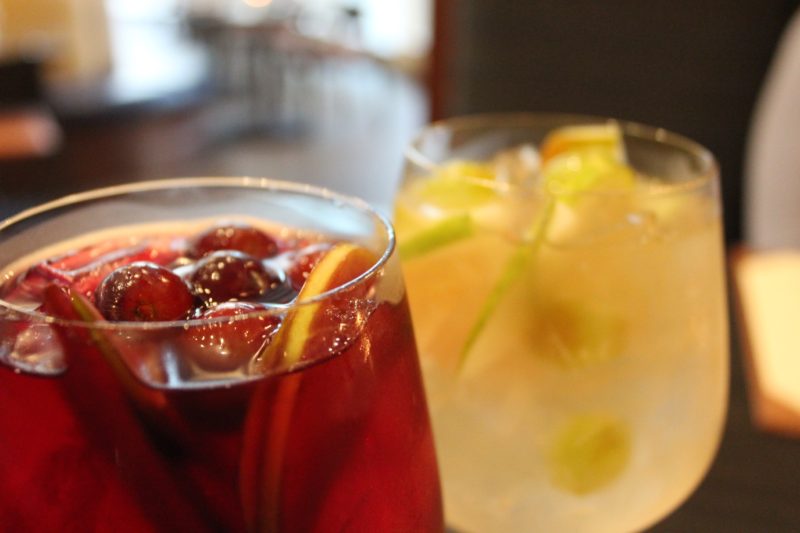 Although named after Chef Salazar's Colombian grandmother, Mita's menu is anything but matronly. The unique combination of Spanish flavors and South American ingredients creates a sensational selection of items that reflects a mesh of cultures like Columbia itself. Nevertheless, homey handmade pottery tableware and hardwood décor bring just a touch of rustic elegance to the overall luxuriousness of the restaurant.
Instead of going the route of entrées, my wife and I chose to honor the Latin eating tradition of tapas. Most of Mita's menu reflects the art of small plate dining, making it easy to enjoy a variety of dishes. Since tapas are meant to be shared, it offers couples an intimate opportunity to enjoy dishes together. However, since the menu also reflects the season, it is subject to change.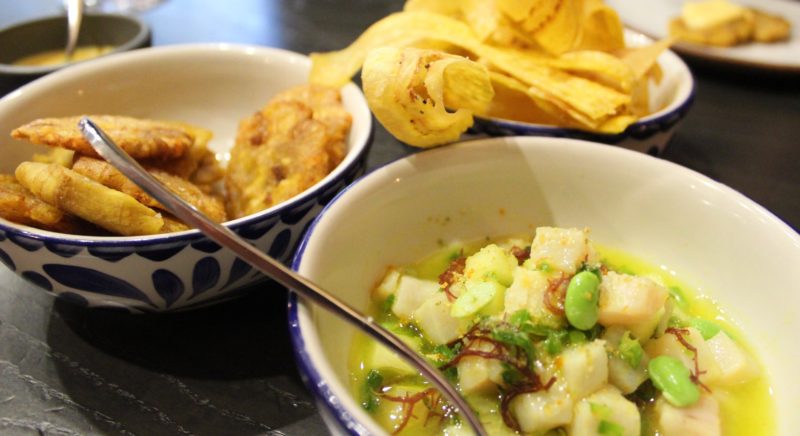 Our first two tapas, tostones and blue marlin ceviche, complemented one another beautifully. The warm crispiness and earthy saltiness of the fried plantains were lightened and cut by the bright and subtle fish. Topped with a decadent saffron aioli, the tostones were addictive and subtly spiced, like Hispanic Belgian frites. On the other hand, the delicious blue marlin melted in our mouths, as lima bean and pear melded with bold lime to excite our taste buds.
The second round of small plates included pulpo gallego (Galician style octopus) and the tapas special of the week, merguez sliders. The pulpo gallego exuded fine dining attention to detail while nevertheless paying homage to a classic dish of northwestern Spain. The succulent octopi were surprisingly soft, while the paprika-spiced potatoes provided a perfectly al dente counter texture. Topped with creamy potato foam and potent celery leaves, the dish was simultaneously rich and subtle, velvety and bright.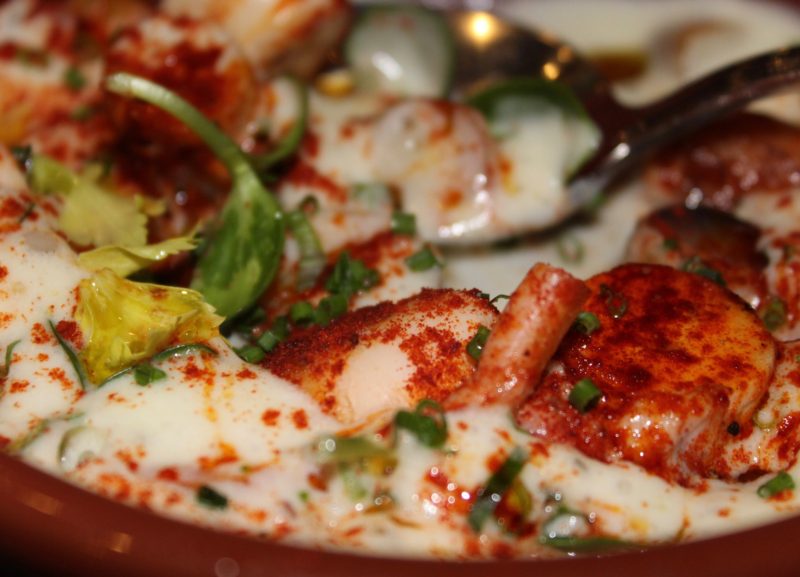 The merguez sliders were exceptional as well, although it was impossible to best the pulpo gallego. These individually portioned bites were so full of flavor that it felt as if we were eating full-sized hamburguesas. The Moroccan spiced lamb sausages were smothered in an aioli and topped with herbaceous cilantro, mixing new and old world flavors in a uniquely American package.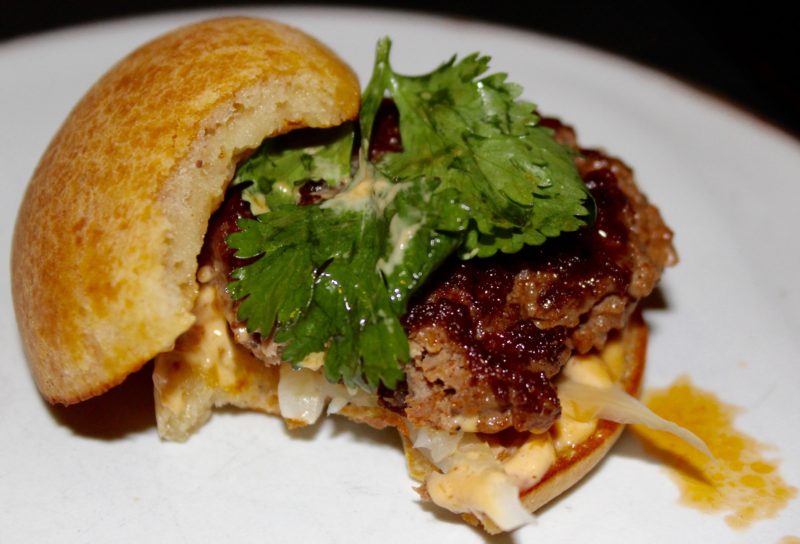 Although stuffed to the gills from our excellent dinner, my wife and I were loath to forgo a final course indulgence. The dessert menu at Mita's, curated by pastry chef Brian Neumann, offers a host of decadent sweets, from sumptuous flan to seasonal sorbets. Never ones to pass up a classic, however, my wife and I opted for the pastel de chocolate.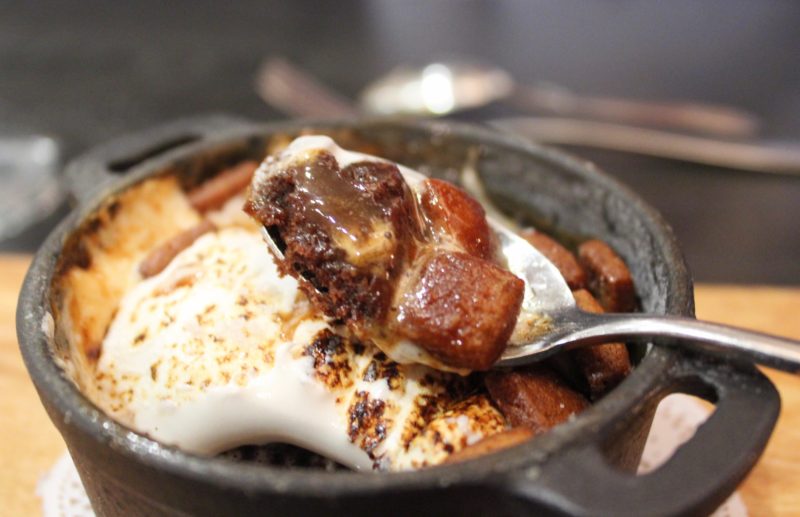 Once again paying homage to the rustic and the homey, Mita's chocolate cake features toasted marshmallow, dulce de leche and even graham crackers, but with a fine dining twist. The spicy edge of red chili intensified the flavors of the chocolate cake and every component was hand crafted. Despite being served in a cast iron ramekin, the elevated ingredients and perfectly executed flavors of this superb dessert were nothing short of opulent.
By the end of the night, my wife and I were left completely satisfied, yet longing for more. While the atmosphere ­­­radiates with style and the food abounds with mastery and flair, the mid-level prices make Mita's a more inviting eatery than most fine-dining restaurants. And, with its ambiance of slow and sensual escape, it offers guests an unparalleled intimate and romantic date night destination.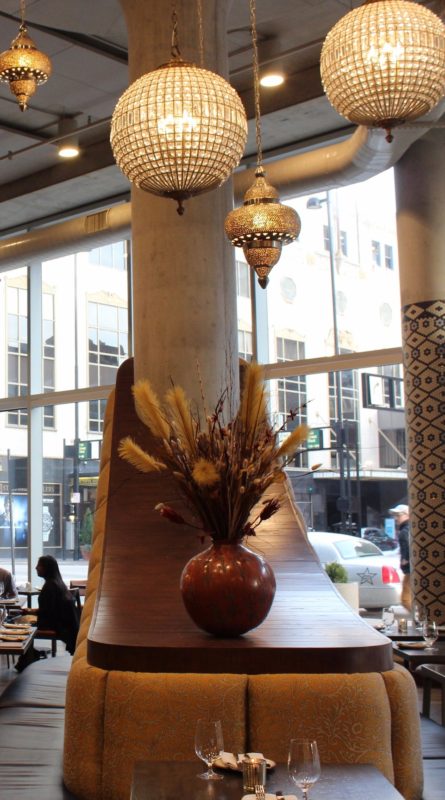 Mita's
501 Race St, Cincinnati, OH 45202
Monday 5–10PM
Tuesday 5–10PM
Wednesday 5–10PM
Thursday 5–10PM
Friday 5–11PM
Saturday 5–11PM
Sunday Closed