You don't have to travel far to experience a wonderful weekend escape with your special someone. There are several unique spots within a four hour drive of the Cincinnati area that can truly provide couples with the opportunity to recharge, relax and reconnect. All it takes is a weekend – check out our list of getaway-worthy spots throughout the Midwest to get your wheels turning.
Hocking Hills Paired with Some Scottish Flair – Glenlaurel
Location: 14940 Mt. Olive Road, Rockbridge, OH 43149 Driving
Distance: 2-2½ hours
About: Glenlaurel is a luxurious adults-only Scottish Country Inn located in the midst of Hocking Hills. Experience old-world elegance at its finest, and feel as though you are staying in an old Scottish village. Their accommodations include wonderfully appointed rooms, suites, crofts and cottages; many of which include private hot tubs and cozy fireplaces. Glenlaurel offers many amenities including an amazing on-site restaurant serving six and seven-course prix-fixe meals, with the option of experiencing their candlelit dining room. In addition, a decadent three-course breakfast is included with your night's stay. For a memorable, refreshing and rejuvenating weekend, make your way to Glenlaurel and experience the intimacy of Hocking Hills like no other.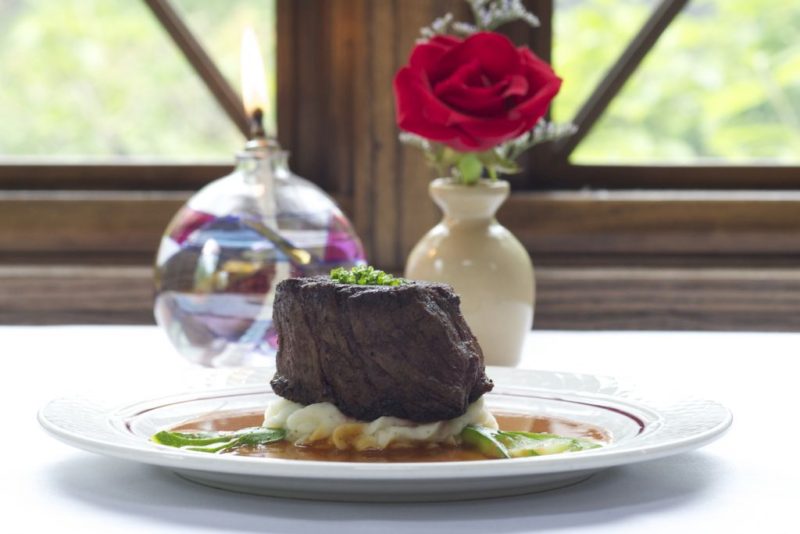 Area Attractions: With 140 acres to explore, Glenlaurel itself has a lot to offer – there are hiking trails, waterfalls and they even have a private scenic gorge. If you're into golfing, check out Scottish Links, Glenlaurel's replica of a links-style Scottish golf course from over 100 years ago. Looking for more relaxation – they offer a variety of exclusive in-room spa services, plus you can book a private yoga session. They host a Nightly Pub Social Hour and have their own Loch Ness Pub as well. There are also a variety of outdoorsy activities to experience in the Hocking Hills area – canoeing, biking, horseback riding, boating, zip lining, ATV trail riding, a trap shooting range for sporting clays, scenic air tours and more!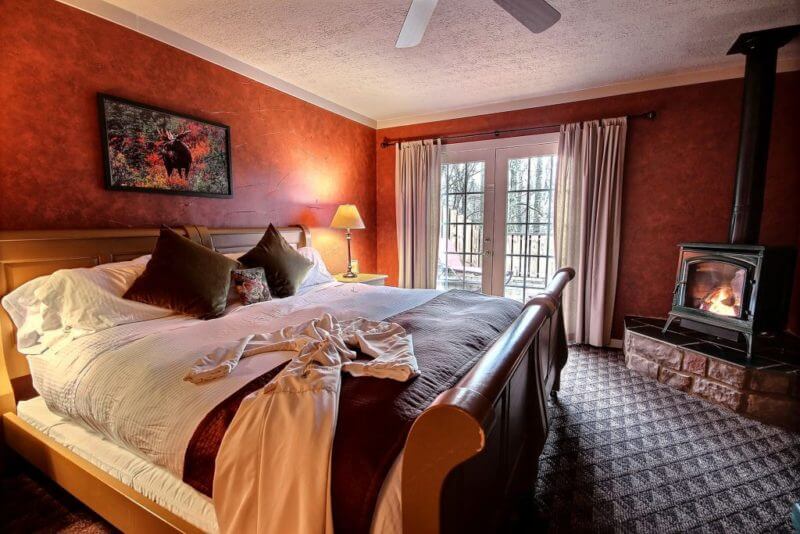 ---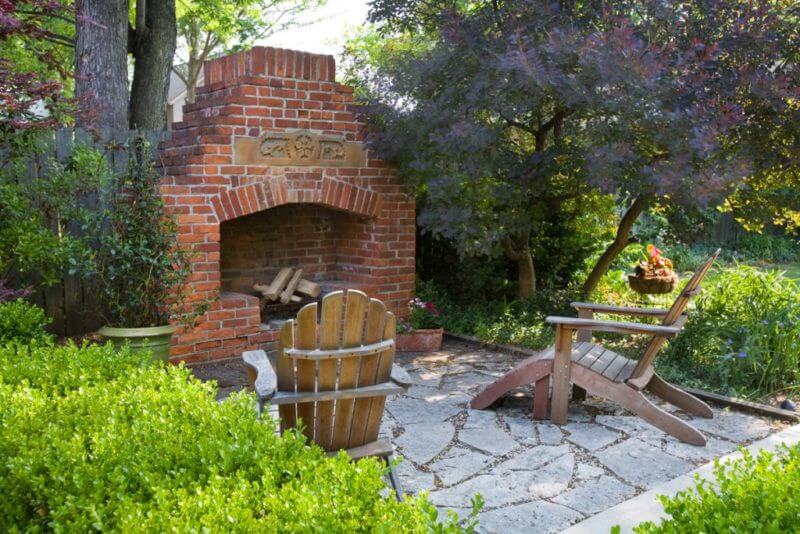 Location: 748 Jaeger Street, Columbus, OH 43206 Driving Distance: 1½-2 hours
About: The German Village Guest House is a trendy bed and breakfast located in the charming historical neighborhood of German Village. If you're looking for something off the beaten path, this is a great alternative to downtown hotels in Columbus. It's a modern bed and breakfast, with a boutique hotel flair featuring three spacious guest rooms in a converted German Village house and two luxury suites just down the road, if you're looking for something more private. Guest House guests share the kitchen, living room and dining room spaces, and are welcome to enjoy the backyard hedge garden and outdoor fireplace – the perfect spot for couples to relax on cooler evenings. The owners also provide a wonderful continental breakfast – the banana bread is a must try!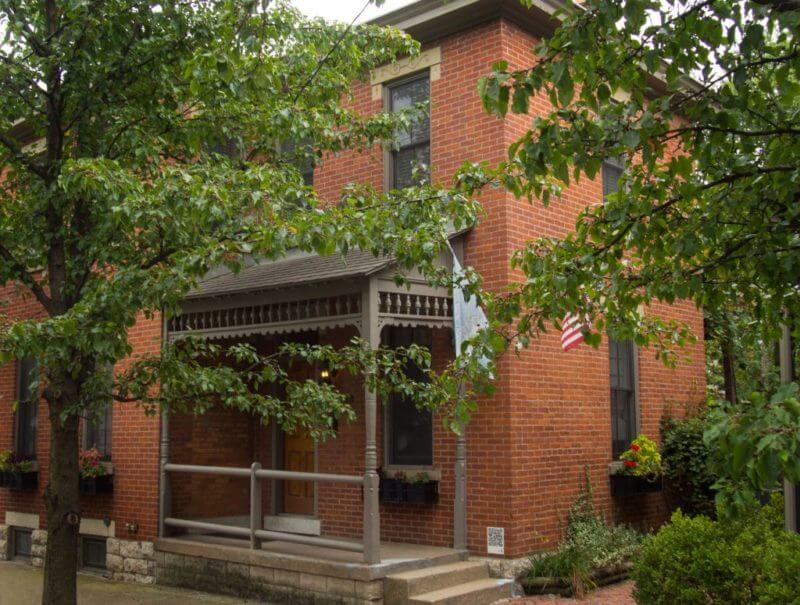 Area Attractions: There's so much to do in German Village, and the Guest House is only a few blocks away from the action – it's a very walkable area. You'll find great restaurants, neighborhood pubs, coffee shops, shopping, art galleries, theaters and parks. Noteworthy spots to visit include Schiller Park, The Book Loft Bookstore, Schmidt's Sausage Haus for some authentic German fare, Pistacia Vera for something sweet, Brown Bag Deli for a delicious lunch, Lindey's for an upscale romantic dinner, the list goes on – there are many places for foodies and those interested in history to discover!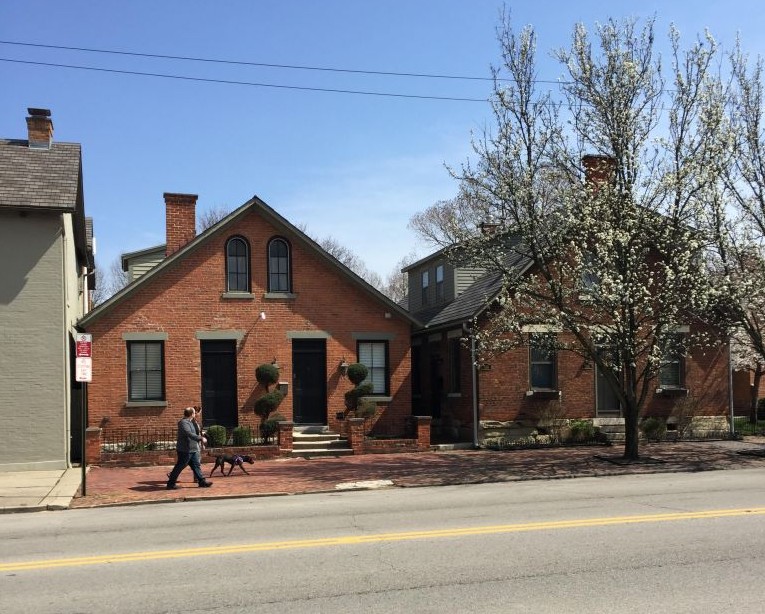 ---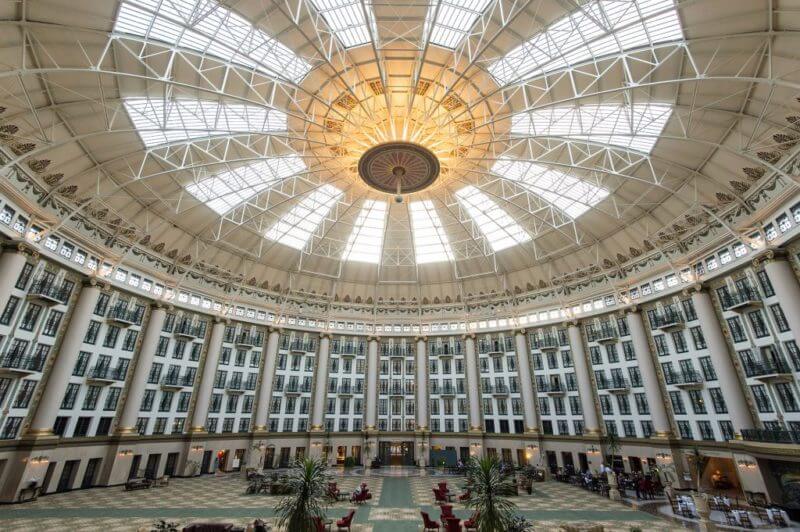 Location: 8670 West State Road 56, French Lick, Indiana 47432 Driving
Distance: 2½-3 hours
About: Built in 1902, West Baden Springs Hotel is a wonderful escape from the everyday. It's a unique upscale hotel located in French Lick, Indiana that was once called the "Eighth Wonder of the World." Its focal point is its awe-inspiring atrium that spans 200 feet. In addition, the peaceful hotel grounds and lavish décor are beyond breathtaking. The hotel also offers many amazing amenities including a variety of dining options. It's the perfect place to visit for an unforgettable romantic escape.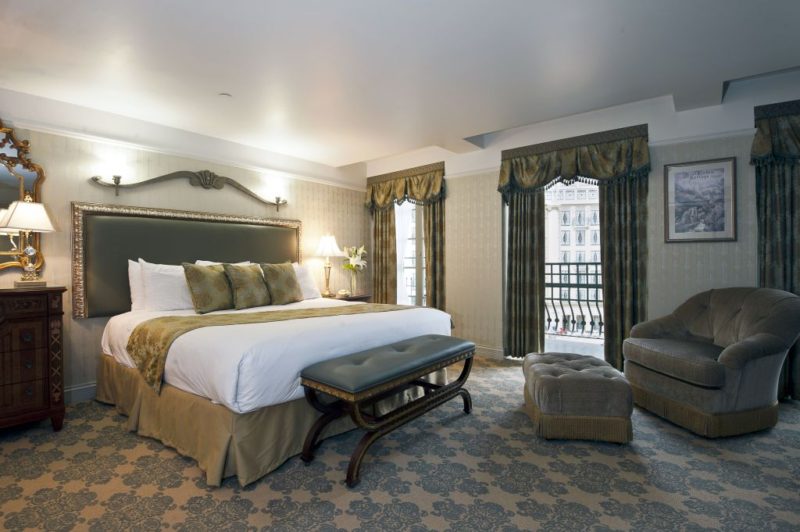 Area Attractions: You won't be stuck on things to do here, as there are so many activities offered within the West Baden Springs Hotel property and its sister resort, French Lick Springs Hotel. There's a complimentary resort-wide shuttle service, and a trolley that takes you from one resort to the other. As a guest, you'll have access to both indoor and outdoor swimming pools, hiking and biking on their five miles of trails, horseback riding and horse-drawn carriage rides. Additionally, they provide historical tours, have three amazing on-site golf courses, a luxurious spa and we can't forget French Lick Casino – your weekend will be full of fun!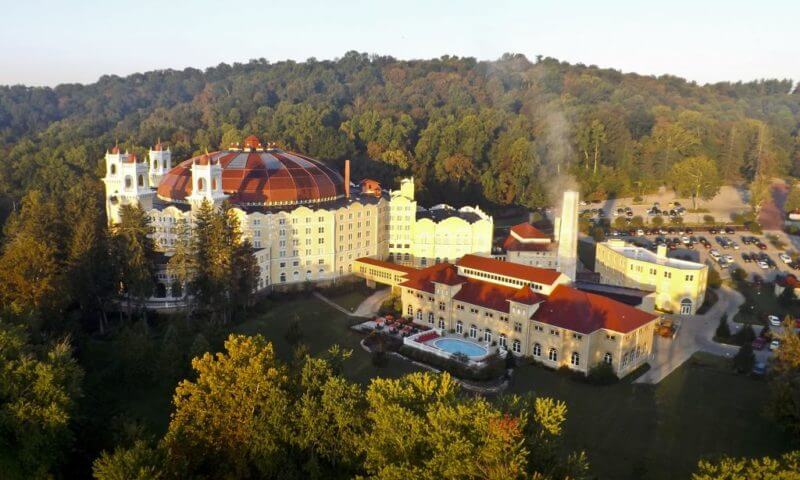 ---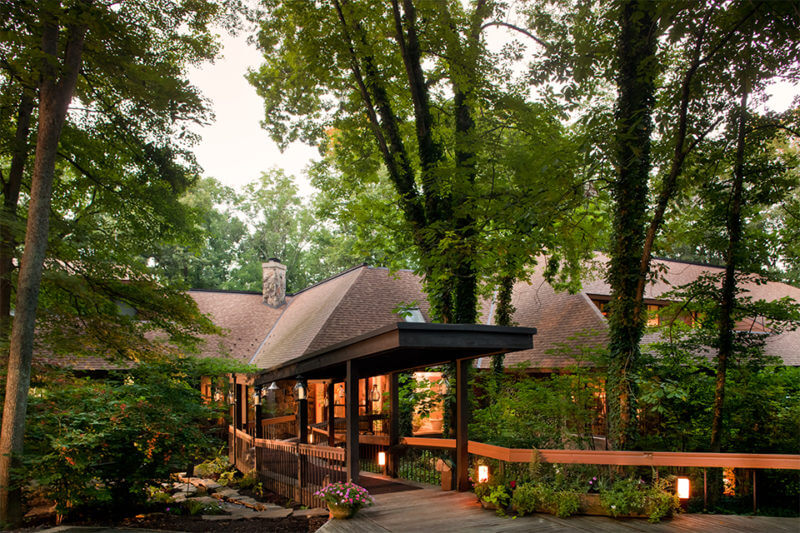 Location: 6920 County Road 203, Millersburg, Ohio 44654 Driving
Distance: 3-3½ hours
About: The Inn at Honey Run is an adults-only boutique hotel surrounded by nature in the heart of Ohio's Amish Country. You'll find walking trails and wildlife paired with a cozy, welcoming atmosphere and a variety of places to unwind. Their accommodations are topnotch; curl up next to an in-room fireplace, or step out onto a private deck to enjoy the peaceful sights and sounds of the forest. In addition, don't miss out on the fine dining experience at their on-site restaurant, Tarragon, offering contemporary American cuisine amongst spectacular views of the surrounding woodlands – the perfect place to enjoy a romantic meal for two.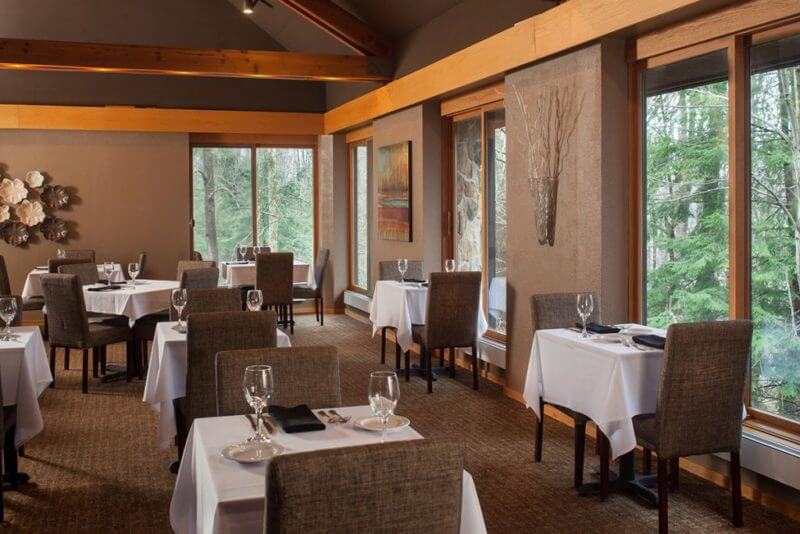 Area Attractions: Onsite, the Inn has seven walking trails, you can visit their sheep barn, play badminton or go fishing at their pond. Experiencing Amish Country is also a must! Head ten minutes down the road to Berlin to find over 60 specialty shops, farm tours and Amish buggy rides – there's plenty to fill a day strolling around town. There are also golf courses, wineries, museums, tours and more nearby!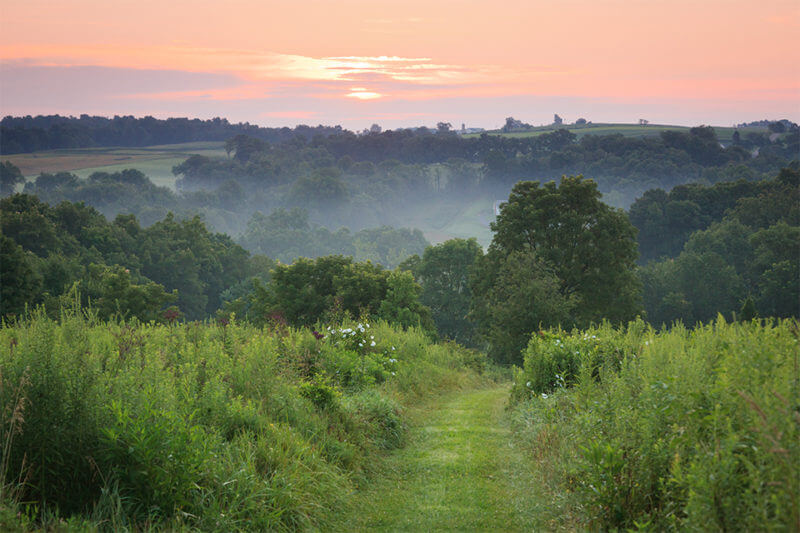 ---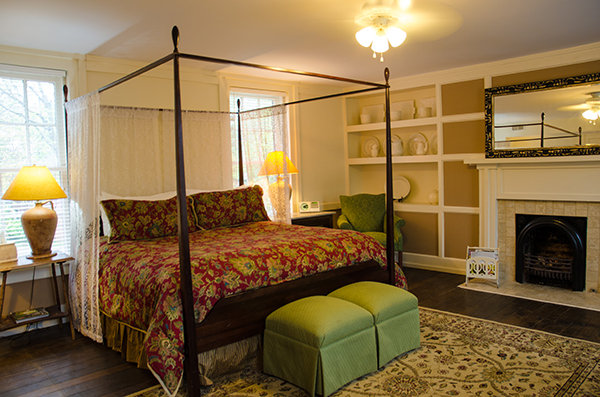 Location: 714 N 3rd Street, Bardstown, KY 40004
Driving Distance: 2-2½ hours
About: Bourbon Manor Bed & Breakfast is a Bourbon lover's dream. Located in Bardstown, Kentucky, this historic bed and breakfast is an ideal place to stay for those looking to explore the Kentucky Bourbon Trail. The Manor includes two historic homes with spirit-themed rooms, a wonderful spa and a one-of-a-kind bourbon bar and lounge serving tapas, desserts and you guessed it, bourbon. They also offer a bourbon-themed continental breakfast in their elegant dining room every morning. Plan this getaway to, of course, get your bourbon fix and enjoy some of the best Kentucky hospitality and southern cuisine the area has to offer.
For more information and attractions, check it out here.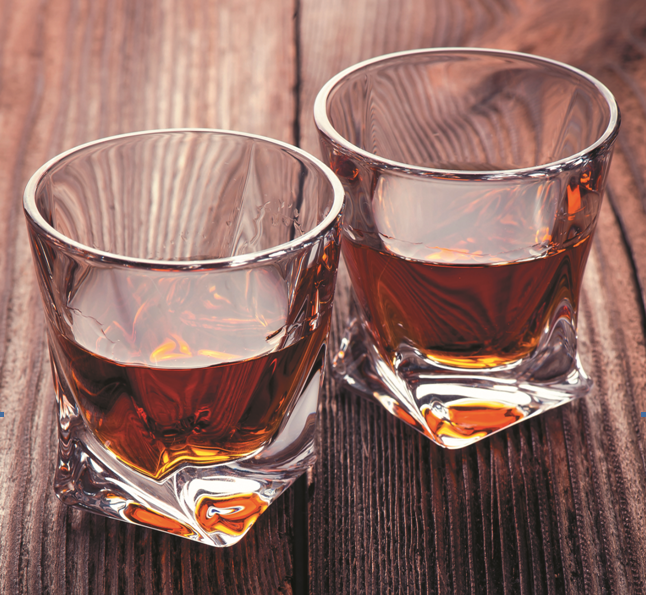 Area Attractions: Bardstown is full of notable attractions including My Old Kentucky Home State Park, Museum Row, My Old Kentucky Dinner Train,Bardstown Opry, Bernheim Arboretum, Abbey of Gethsemani Monastery and Kentucky Railway Museum. During the spring and summer, there are many opportunities for outdoor entertainment and festivals. Carriage rides are also offered to see the historic sites of Bardstown. And last, but not least, the bourbon; Bardstown itself is home to several bourbon trail stops – Heaven Hill, Barton's 1792, Willett, Maker's Mark, Jim Beam and Four Roses (Cox's Creek).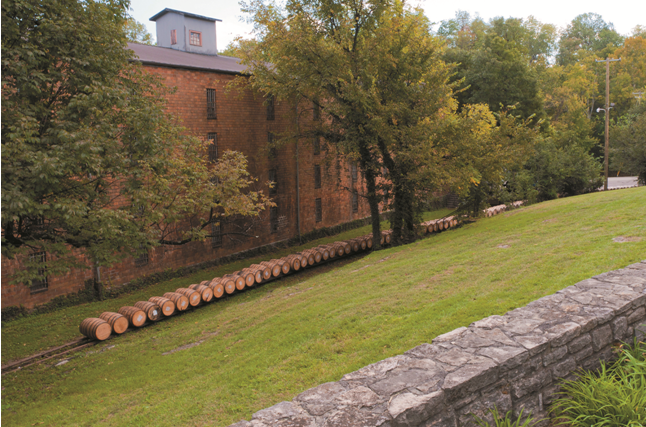 ---

Location: Germantown, KY 41044 (Exact address provided upon reservation)
Driving Distance: 1-1½ hours
About: If you are craving some quiet time in nature with a little bit of adventure, head to the Pete Nelson Treehouse in Germantown, Kentucky. Earth Joy offers the unique opportunity to stay in a unique treehouse built by Animal Planet's Treehouse Masters. Get a taste of the great outdoors, and reconnect with each other as you disconnect from the modern world. The treehouse does not have running water or electricity, but has an outhouse, an outdoor shower, a wood burning stove and a gas stove, so you're not totally roughing it. The treehouse is also stocked with plenty of flashlights and candles – candle light dinner anyone? Plus, it has an oversized deck, a modular couch and a loft with a king size bed. So grab your hiking shoes, a couple of board games, some of your favorite cookout meal ingredients and head to the forest for some outdoorsy fun. For a full review of the experience, check it out here.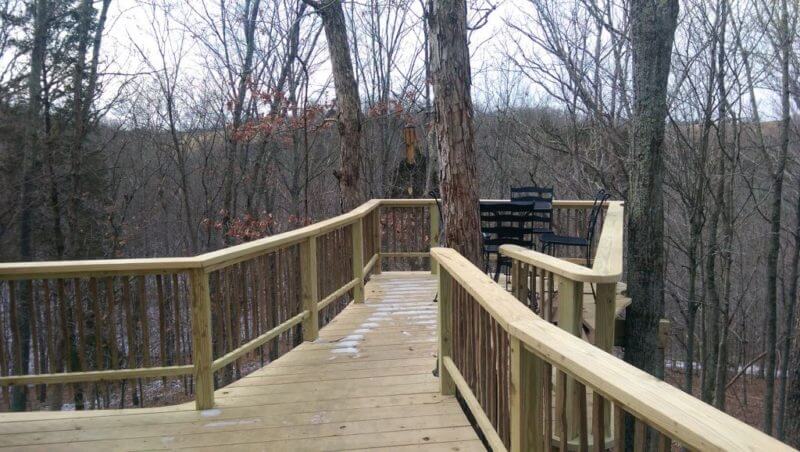 Area Attractions: The 200-acre property offers several trails for all levels of hiking. If you're looking to add even more adventure to your stay, you can book a guided tree climb with Earth Joy and experience the canopy. The nearby town of Augusta is also worth checking out – it is George Clooney's hometown! You can visit Nina's, his mother's antique shop, and grab a bite to eat at one of the local restaurants. In the mood for some ice cream? Make a stop at Rockin' Robin's Soda Shoppe and stroll along the Ohio River. You can also check out the historical homes of the area or take a ferry ride.