With warmer weather just around the corner, now is the perfect time for you and your date to break out of the winter blues by going on a one-tank trip to a nearby city. If you and your special someone are feeling especially called to go on a dating adventure, there is no better way to answer that call than by embarking on a Kentucky Bourbon Trail® journey.
The Kentucky Bourbon Trail® tour is a unique opportunity to get a firsthand look at the art and science that goes into crafting bourbon, as well as to learn more about the rich bourbon tradition of our area — not to mention the chance to sample some for yourselves! Featuring 10 distilleries, each with its own unique atmosphere and ambiance, the various stops along the Kentucky Bourbon Trail® tour offer something for every type of couple. Best of all, you will travel through the picturesque scenery of Kentucky's stunning landscapes, making it the perfect destination for a romantic getaway.
Below are some of our favorite places to consider as you begin planning your journey.
Where to Go

No matter which location you and your date choose for the start of your adventure, be sure to get your official Kentucky Bourbon Trail® passport. You'll be able to collect stamps in your passport for each of the distilleries you visit, creating a fun memento to remember the special weekend. If you make it to all 10 stops, you can mail the completed passport in for a free T-shirt!
Woodford Reserve
If you are new to the world of bourbon, Woodford Reserve in Versailles is a great place to start. You will enjoy sampling the Official Bourbon of the Kentucky Derby and going on a guided tour that explains how the Reserve produces the taste of its iconic bourbon. If either you or your special someone is a history buff, be sure to look into the National Landmark Tour, which explores the 200+ year story and architecture of the Woodford Reserve property. Tours are offered seven days a week and begin at $15.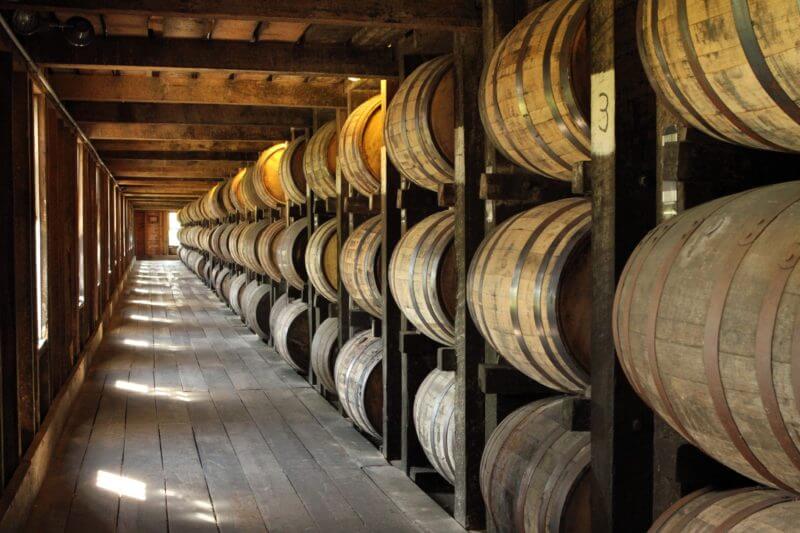 Maker's Mark
Go on a fascinating trip back in time and experience Kentucky's natural beauty with a stop at Maker's Mark. Located in Loretto, Maker's Mark offers a variety of specialty tours that will allow you to craft the exact kind of date night (or afternoon) you are looking for. Go "Beyond the Mark" to get a behind-the-scenes look at the inner workings of the distillery and receive your own set of wax-dipped glasses, or step "Behind the Bar" and have fun learning the ins and outs of making classic bourbon cocktails. Tours start at $14 and are offered seven days a week.
Other Favorite Stops
How to Go

Whether you're looking to go to just a few stops on the trail or all of them, figuring out how you'll get there is an important consideration. Here are some ideas: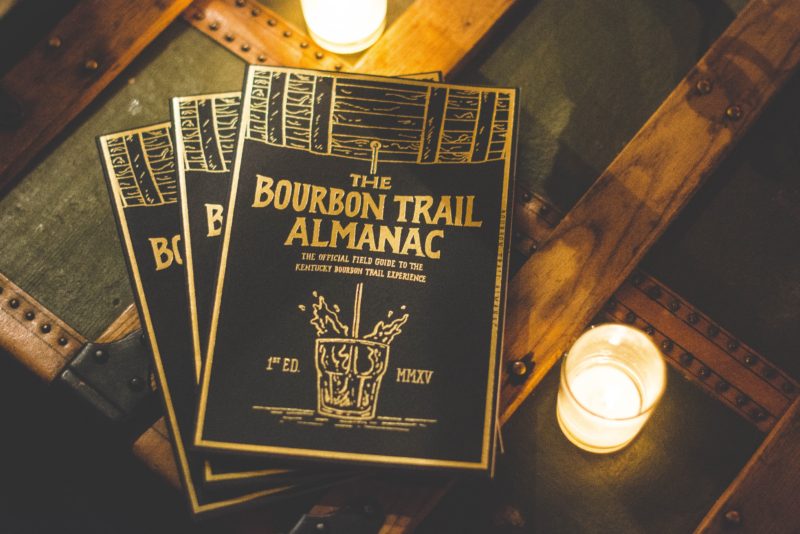 Where to Stay
With stops on the Kentucky Bourbon Trail® tour all over the state, you and your date have a wide variety of options to consider when it comes to finding a place to stay.
If you're looking to get the full Kentucky Bourbon Trail® experience, you can't beat the Bourbon Manor Bed & Breakfast. This historic property includes two pre-Civil War plantation homes with themed guest rooms like "Southern Love," "Hotty Toddy" and the "Manhattan Honeymoon Hideaway" that will help to give your date weekend an extra spark. Best of all, the bed and breakfast is centrally located in Bardstown, so you'll be in the heart of the tour no matter which stops you choose to visit.
Other places to consider
Where to Eat
There's also no shortage of places along the Kentucky Bourbon Trail® tour for fine dining and eclectic eats.
You're probably going to want to get lunch at some point to recover from the walking required of the distillery tours. In that case, Glenn's Creek Café is your go-to place. You and your date will love indulging in a variety of bourbon-inspired dishes, including the delicious Bourbon Trail Chili! The café is conveniently located next to Woodford Reserve and features an expansive porch overlooking the distillery's scenic grounds — a picture-perfect setting for a date!
Other restaurants to try
Whether you're just looking to get away by visiting one or two stops or prefer to complete your quest by doing to all 10, the Kentucky Bourbon Trail® tour has something to please couples of all ages and tastes. Plan your journey, prepare your passport and get going!