We found a few of our favorite places to get fish & chips for the Lenten season that you easily can turn into a date night.
Go British! The Cock and Bull offers their AWARD WINNING fish & chips. It's that amazing. They offer a featherweight version for that quick lunch date. Check out their baked cod for some more deliciousness. They have three locations: Mainstrasse, Glendale Village and Hyde Park Square.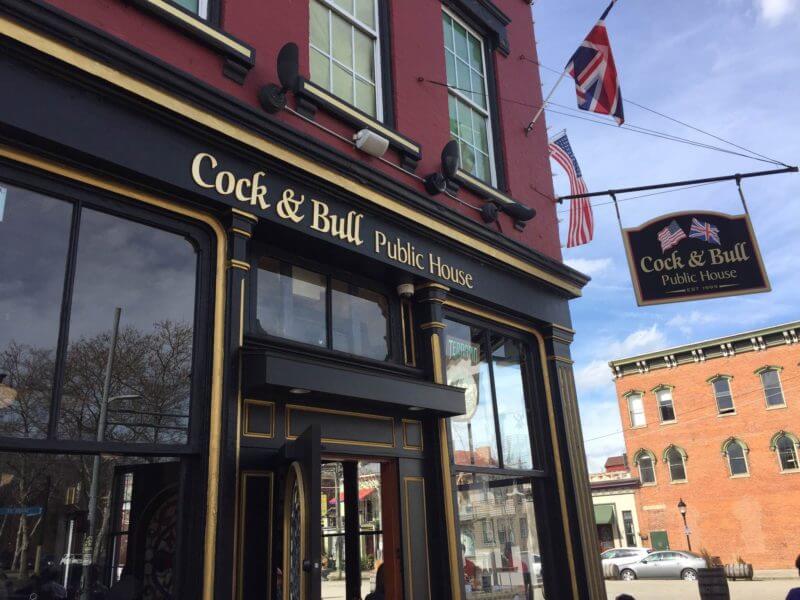 Lake Nina is a restaurant and tavern located on the west side of Cincy. If you're looking for a filling dinner, get Lake Nina's Famous Fish Log. If you can't handle the whole size, you can get a half portion. Why not get the whole and share with your date?
Drop anchor in OTR and get some delicious seafood. The Anchor offers the basic fish & chips as well as any seafood you can imagine. Check out their lobster, catfish and even some octopus.
You'll have a whale of a time at Molly Malone's and you'll find a nice catch. Molly Malone's, located in the heart of Mainstrasse, has its own fish 'n' chips.
Take a trip out to Oakley and find yourself a delicious plate of fish and chips. You can get their generous portion of Alaskan Snow Scrod that is lightly breaded. Yummy!
If you're looking for a more casual date with fish n' chips, check out Longnecks Sports Grill. They offer a fish & chips basket for 10 bucks! You can share a meal or both get a fish sandwich. There are two Longnecks Sports Grill locations: Hebron and Wilder.
Make him an offer he can't refuse! A date night at Izzy's with their famous Cod Father sandwich. It's their own special blend with 34 different seasonings and spices. Trust, it's delicious! Izzy's has locations all over Cincinnati.
Shrimp, crabs, fish, oh my! You can easily find some fish here at Mitchell's FISH Market. It is a little more upscale, so make it a fancy date! If you're at the Newport location, you always can check out what's going on at the Levee. Mitchell's Fish Market locations include Newport and West Chester.
Plain and simple British. The Pub has a meal of fish & chips with haddock, house-made tartar sauce, lemon and creamy coleslaw. With two locations, you're bound to find time to check this place out. Located at Rookwood Commons and Crestview Town Center. Check out our review here!
Classic. For the season of the fish, check out Frisch's fish n' chips (say that five times fast!). They also offer a yummy crispy whitefish dinner.
Fry up your own!
Spend the day making your fish n' chips at home! We found a pretty easy recipe from Allrecipes.com. Check it out here.
Enjoy! If you have any other favorite fish n' chips places, please let us know.
If these interested you, check out our list of Lenten Fish Fry locations.