Laid back atmosphere, cozy corner tables and nooks, authentic English pub décor, top-notch service, and seriously tasty eats – that's what we found on our recent date night at The Pub at Rookwood Commons.
Sometimes a midweek date night is just the thing to get you through the week amid busy personal schedules, work demands, kid activities, and never ending chores. It can be easy to blow off the opportunity to sneak away for a couple time, but last week my husband and I seized the opportunity and I am so very glad that we did. Our night out at The Pub was relaxing, fun, delicious, and the perfect way to reconnect as a couple during the chaos of life.
The Atmosphere
I love the décor at The Pub. It feels authentic. It feels like you've just stepped into a genuine English pub and need to order a pint! As an Anglophile, I'm constantly on the search to feed my need of anything British and The Pub certainly fit the bill. We visited on a Wednesday night and found a live band setting up near the front entrance. I LOVE music but was worried it might be too loud for my husband and I to chat. I was wrong! The music ended up being fantastic. It was 'British Invasion' rock, and I couldn't help singing along and really enjoying the music.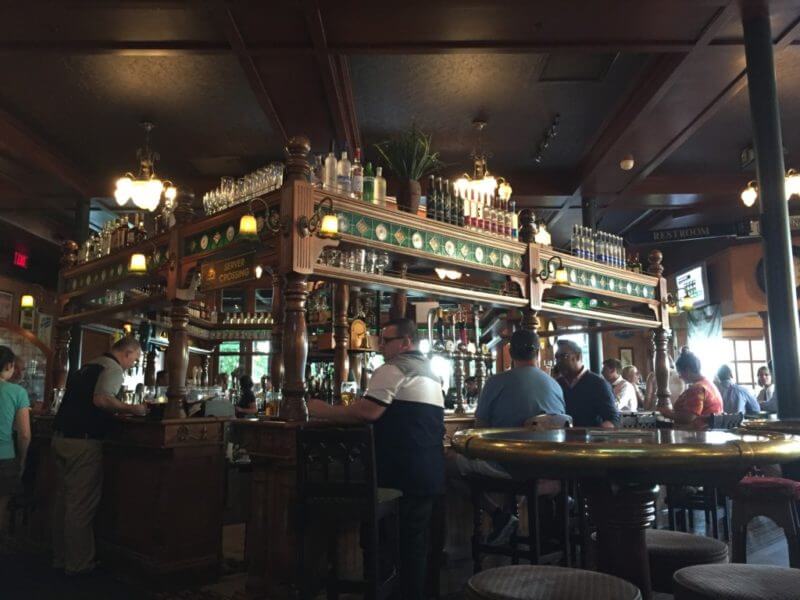 Date Night Tip: There are several cozy, secluded high-top tables near the back of the main area that are perfect for a cozy cuddle if you don't mind the bar height table and chairs.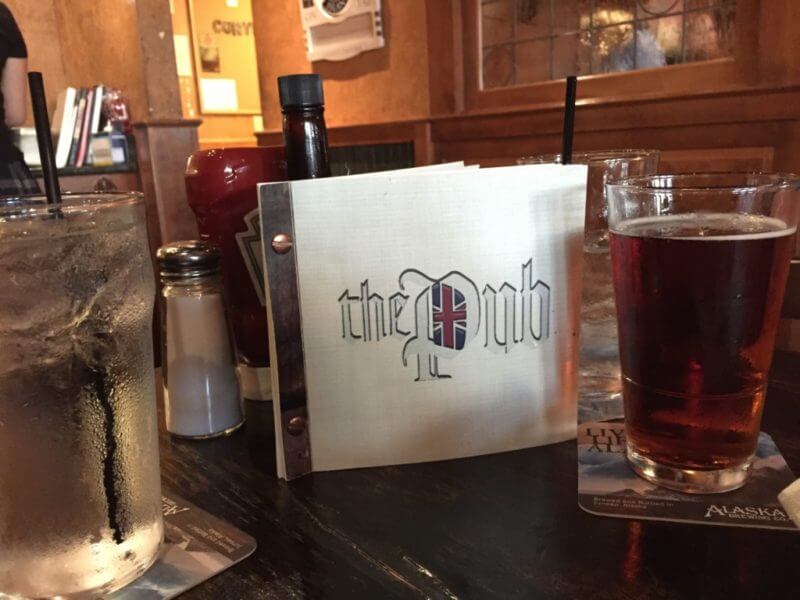 While they do have patio seating, we chose to sit inside at a cozy half table, half booth. Our server arrived quickly, which was surprising given the busyness of the restaurant at that time – the band was just beginning to play, so it was getting lively. We ordered drinks and set to perusing the menu and enjoying the atmosphere.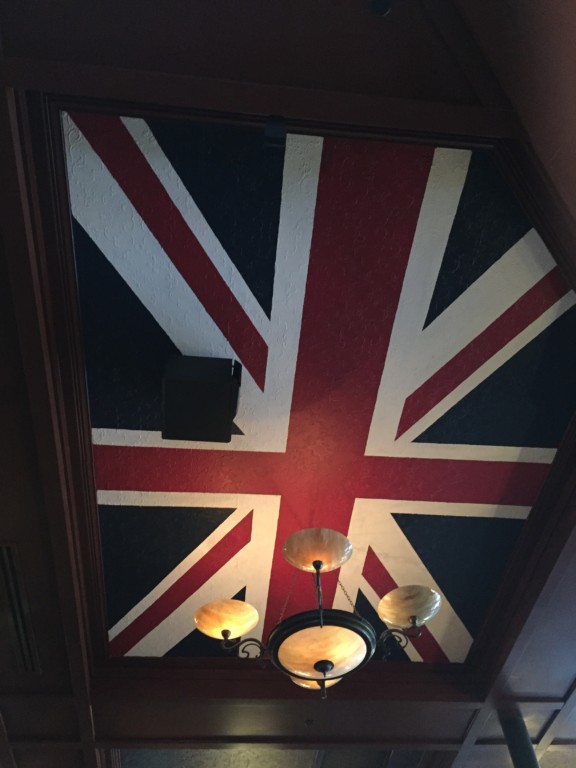 The Drinks
First – let me say that the beer list is extensive and drool-worthy. Second – this is the best beer I've ever had in my entire life.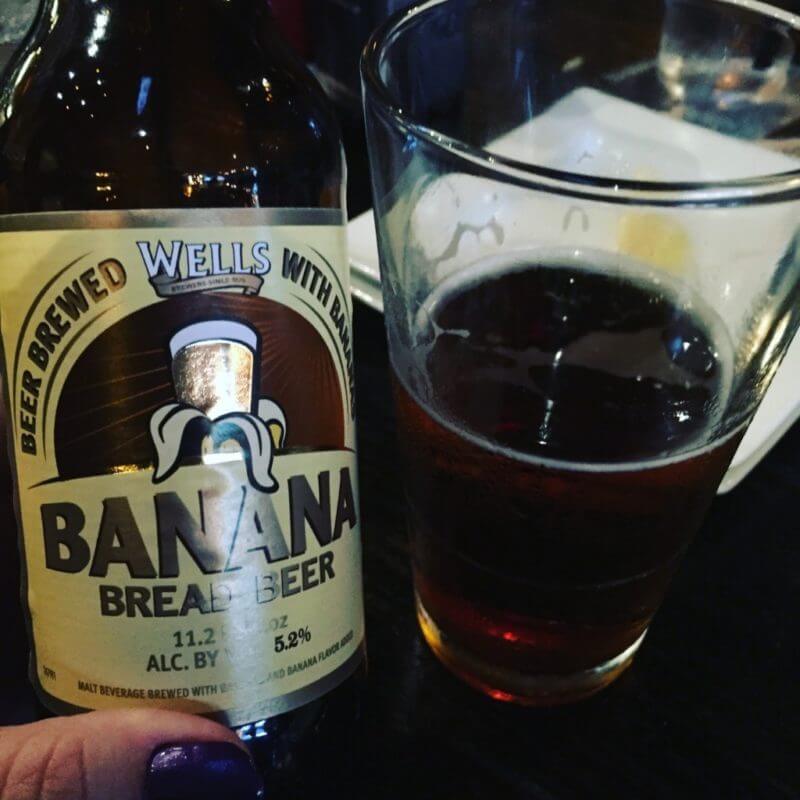 It tastes just like a slice of fresh banana bread, so if banana bread is your thing (it's definitely one of mine) then you have to try this. My husband went with a seasonal draft – the Oktoberfest.
Lite Bites
We decided to try out the Belhaven Beer Cheese with warm pretzel bread and celery, carrots, and cucumbers for dipping.

Dee-licious! I loved the addition of the veggies along with the pretzel bread. The cheese was creamy and tangy and perfect with both the veggies and the pretzels. Overall A+ from both my husband and myself, and you can't get any more authentic pub-like than pretzels and beer cheese!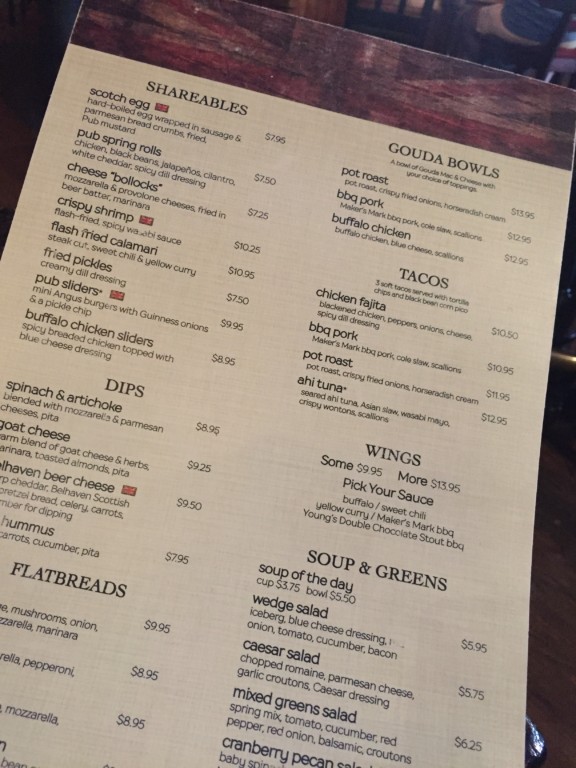 The Main Event
Next up we had to choose entrees. This proved to be far more difficult than I expected given the many delicious looking choices on the menu. I defaulted to my regular pub order. Any time I am in a pub I go for the Fish & Chips, so Beer Battered Fish & Chips it was. My husband waffled between the Shepherd's Pie and one of the many tasty looking Gouda Bowls and Gouda Bowl won out. He ordered the Buffalo Chicken Gouda Bowl.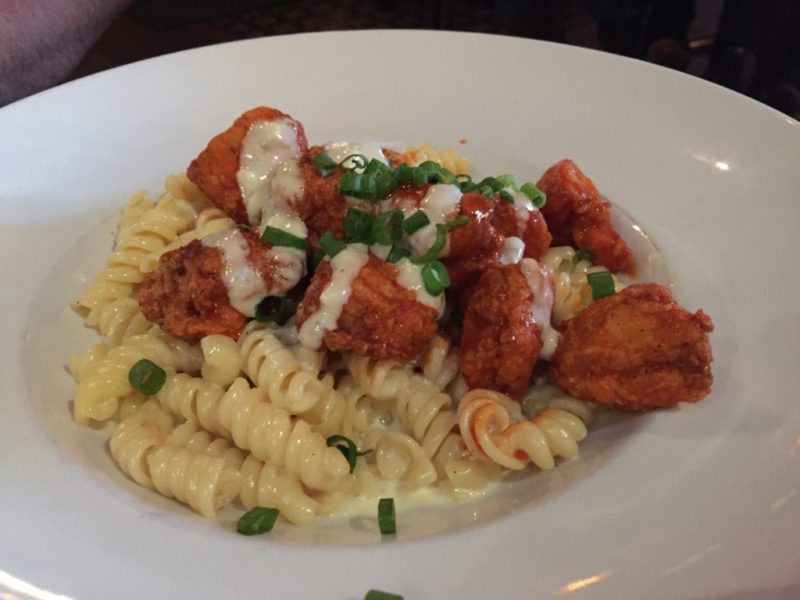 Let me tell you about this Gouda Bowl. I stole a bite (or two) and it was creamy, smoky, spicy and delicious.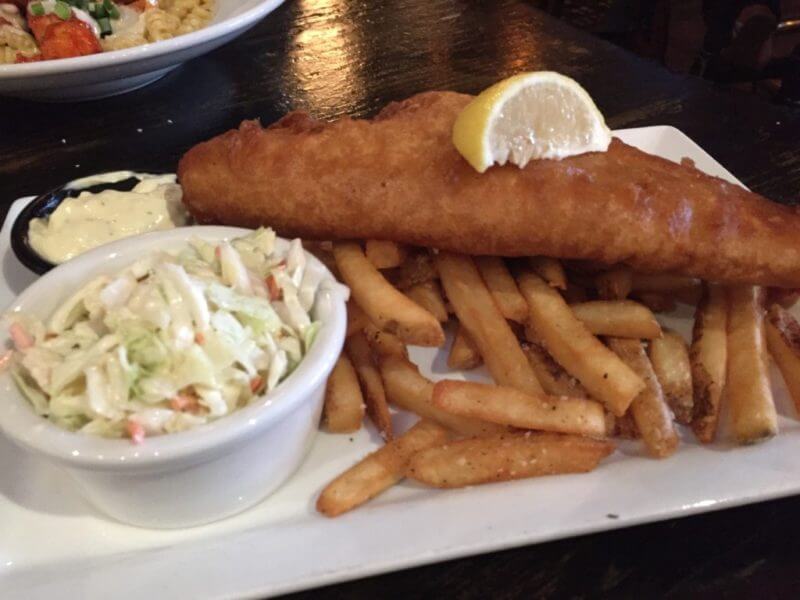 The Fish & Chips? Well, let's just say I felt justified in my menu choice. The fish was hearty, crispy, and perfect. The chips were really tasty and the coleslaw was tangy and fresh.
While we enjoyed our cold drinks and delicious food, we enjoyed the music from the band and each other's company. Our server was attentive but not obtrusive, offered suggestions when we needed it, and guided our experience from beginning to end expertly. It was the perfectly relaxed and easy night, and by the time we finished our beers and our meals we felt rested and ready to make it through the rest of our week, having had time to reconnect with each other and feel like a couple.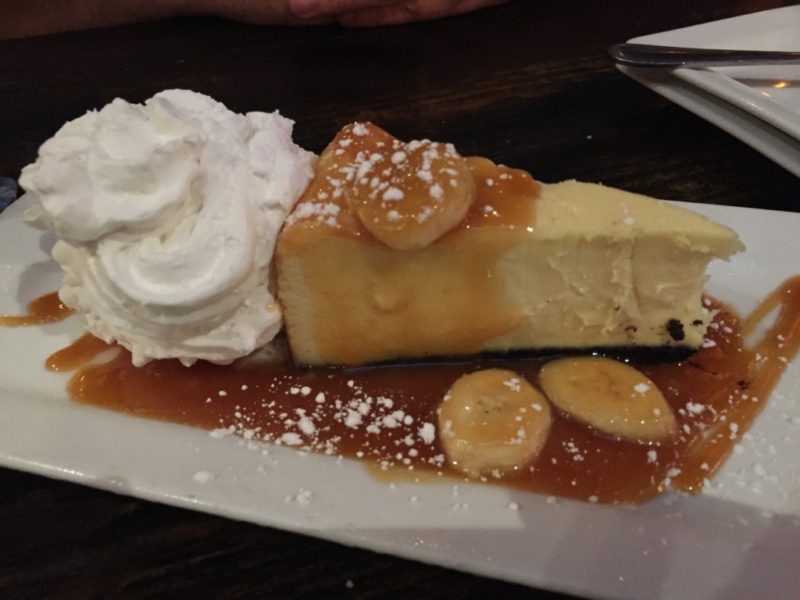 Heads up – this is where you'll have a rough time deciding on what's next: Dessert.
Then came the dessert decision. It was a hard choice between the Bread Pudding and the Jamaican Cheesecake, but the cheesecake won. I don't even know how to describe this dessert – creamy, dreamy, with fresh bananas, an Oreo cookie crust, caramel sauce, banana liqueur, and whipped cream. It was the perfect way to end our meal. I started with bananas and ended with them too. And I'm not complaining!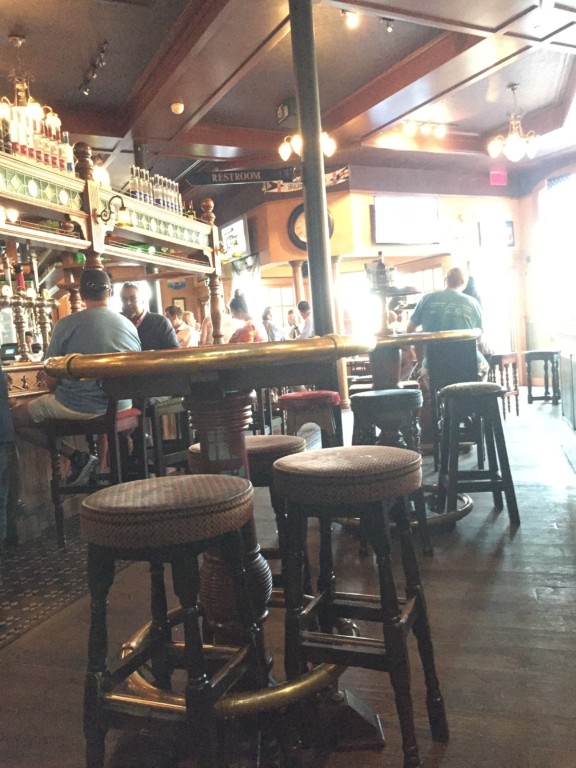 Final Verdict: Excellent date night dining. Comfortable, relaxed, fun, and delicious!
Overall we had the most amazing night at The Pub. With reasonable prices and happy hour specials, I'd rate this $$ for price and with the cozy pub atmosphere and dim lighting I'd give it three hearts for romance. We're already talking about our next night out at The Pub. If a relaxed, romantic night out is what you need, then this is the place to be!
You can find The Pub Rookwood at 2692 Edmondson Rd., Cincinnati, OH. Visit their website for specials and upcoming events and live music.