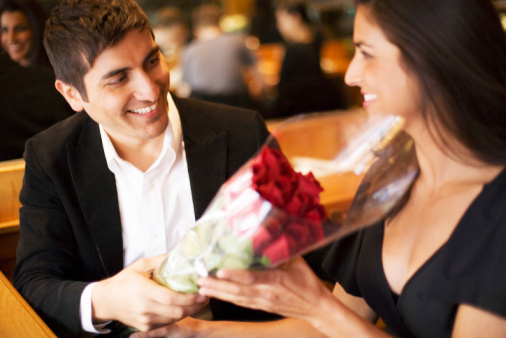 Looking to take your next date up a notch? Want to plan something a little more romantic but need help with ideas? When it needs to be extra special, you don't want to take chances. Let us help you plan an evening your special someone won't soon forget. We've put together a variety of romantic date ideas for wonderful evenings that are sure to help you take your date to the next level.

Get Down (Town)
Head to downtown Cincinnati and spend the evening along The Banks. Enjoy a date night dinner at Moerlein Lager House, followed by a walk through Smale Riverfront Park. Watch the boats float down the Ohio River while you and your sweetheart swing on the giant swing set overlooking the river.
Show Your Love for The Cov
It is said that some of the best views of Cincinnati can be had from Covington. Visit Covington's Devou Park before sunset, and take in some of the best, most romantic views of downtown Cincinnati. Afterwards, keep the night going and ramp up the romance with dinner at Bouquet.
Mama Mia!
When it comes to romantic meals, you can't go wrong with Italian! Take your special someone to Pompilio's for dinner and enjoy a menu of delicious, authentic Italian food. Afterward, head to beautiful Eden Park for a romantic stroll.
Take a Dip
Fondue for two? Yes, please! Head to The Melting Pot and take advantage of the special date night deal that includes a champagne toast! After dinner, visit one of the many local parks for some stargazing. Don't forget to grab a blanket and a map of the constellations.
Take a Walk
What could be more romantic than a stroll around a charming community like Loveland? Take a walk through historic downtown, visiting the unique shops and then extend the evening with a walk on the Little Miami Scenic Trail.  Cross over the Little Miami River and take in the sights while enjoying dinner at Tano Bistro.
Get Some Culture
The Carnegie in Covington is home to a world-class art gallery and a gorgeous theatre. Check out the latest offerings and spend the evening watching the latest theatre production, or strolling the art gallery. Afterward head to Bouquet Restaurant for an amazing dinner or just have drinks and appetizers (The Motherboard is amazing –trust us!)
Take in a Show
You can't go wrong with a stop at Prime Cincinnati before hitting the Aronoff Center for a fantastic Broadway in Cincinnati show or Cincinnati Ballet performance. Quiet and romantic, with perfect date night ambiance, you'll savor every bite and every moment of your date night.