Casual and relaxing dates are becoming more and more desirable as we find ourselves rushing through crazy work days, school, sporting events and all of the other hectic commitments that make up everyday life.  When you're craving a casual night with good food, a cold drink and conversation with your special someone, you can't go wrong with dinner at your favorite local pub.  Pub food is comfort food, and Cincinnati and Northern Kentucky are lucky to have a wealth of fantastic restaurants with some of the best pub fare around!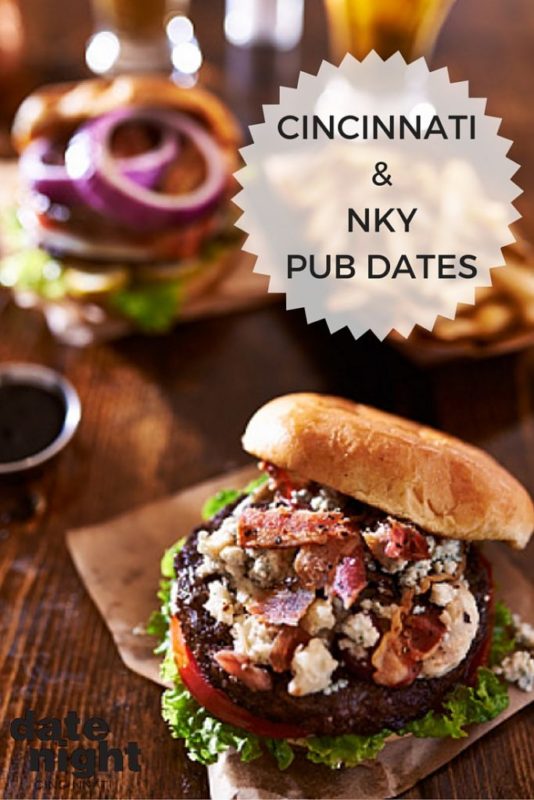 Cincinnati and surrounding areas:
Northern Kentucky –
We know we've missed some great spots, but there are so many fantastic NKY and Cincinnati pubs. Which is your favorite and what should we order?