I think the first time I went to the Krohn Conservatory's Butterfly Show, I was 5 and we decided to visit the display one weekend.
Man, I have missed out for the past 18 years.
There is something magical about this show that's hard to describe. We felt like we stepped inside a storybook in the chapter about the enchanted forest. Krohn does a great job at setting up for the visitors and the butterflies!
Once you enter the exhibit, which you have to do carefully, you'll see hanging blue boxes. These boxes have food and it's the best place to surround yourself with butterflies.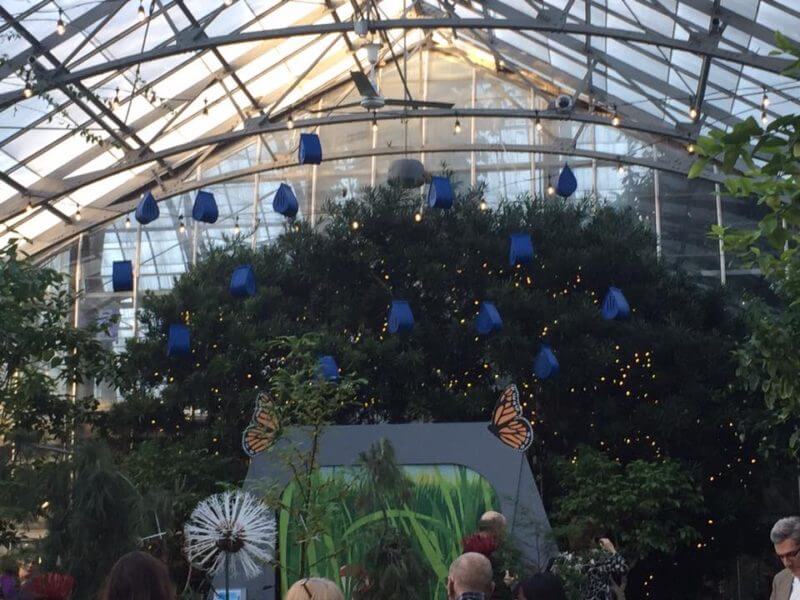 There are so many butterflies!
In fact, there are up to 85 different species of butterflies fluttering around Krohn Conservatory this year! They have a book out where you can look up the different types of butterflies so you know what to look for. It's like Pokemon hunting, but with real butterflies.
Hint: The rarest butterfly on display is the white morpho butterfly. It is similar to the blue morpho butterfly, but it's all white.
We hung out by one of the tables and watched the butterflies swirl around us. If you sit still enough, you might make a friend.
We did.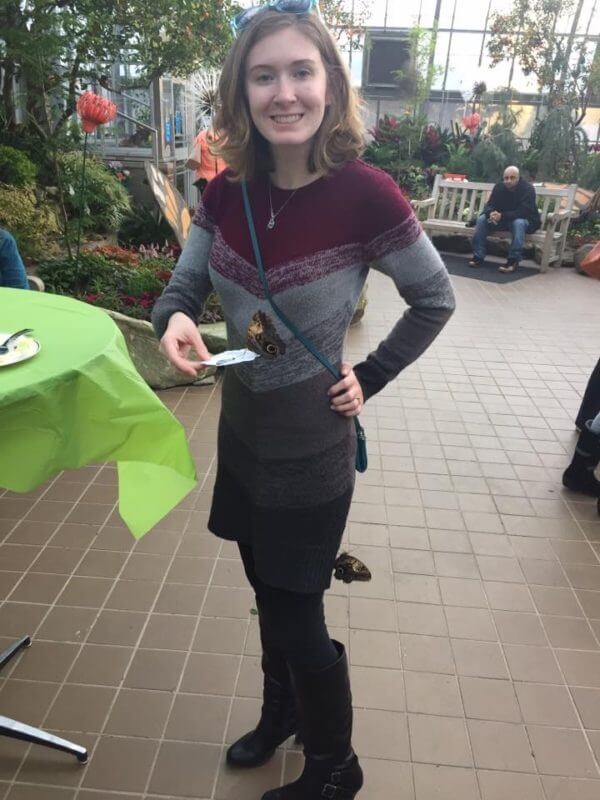 On the table, a giant owl butterfly landed and spent some time with us. These butterflies are cool because they look like owl's eyes, so predators don't go after that.
Other than that little guy, a few landed on us. Unfortunately, you can't take any of them home.
The Butterfly Show is fun for all ages, so kids will enjoy it, too! We made it a date night, and it definitely was romantic. And now we're already making plans to go back with friends.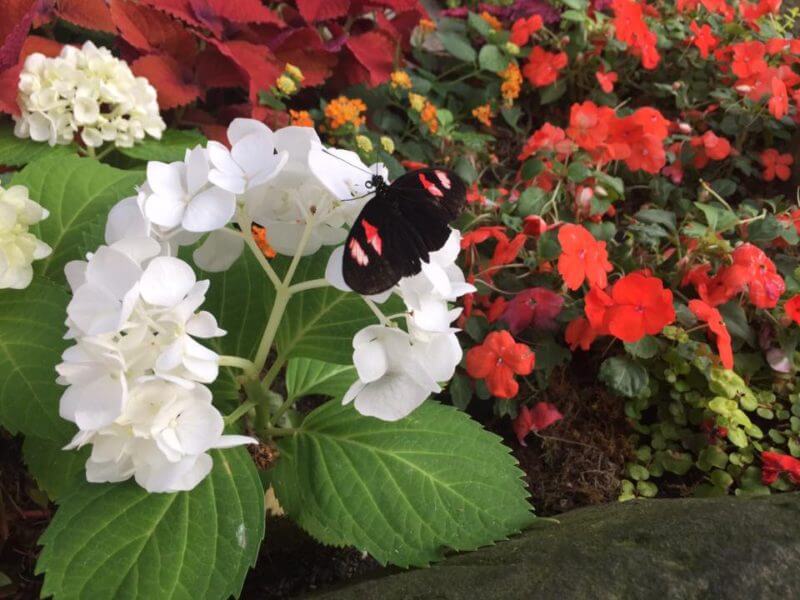 After you go, you can head up to Mt. Adams and grab some food.
If you need tickets to the Butterfly Show, you can get them here with our buy two, get two free deal!
Krohn Conservatory
1501 Eden Park Drive
Cincinnati, OH 45202
Monday through Sunday
10am – 5pm