I'm not really known to venture north of Kenwood very often. I work downtown, live near the city and my friends are downtown. Heck, most of my life is lived within a few mile radius! When the opportunity came knockin' to see a "fabulous new restaurant" in West Chester, my husband and I were beyond excited to go and explore!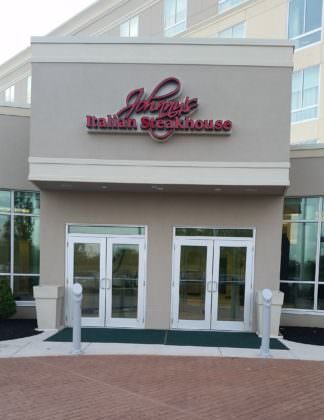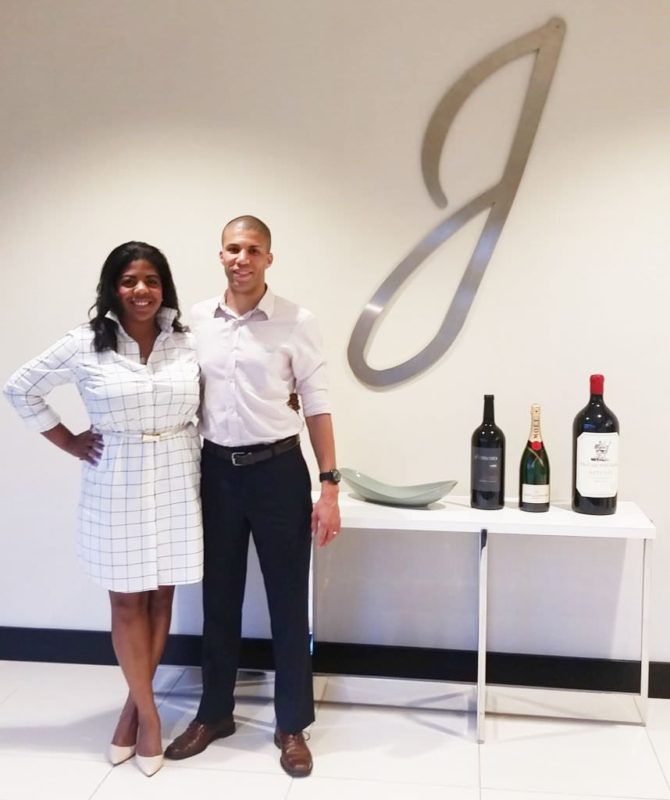 Located just off I-75, a stone's throw away from IKEA, Johnny's Italian Steakhouse is the perfect restaurant for a date night out. This boutique chain opened their doors in late 2015, and is a wonderful new addition to the West Chester area!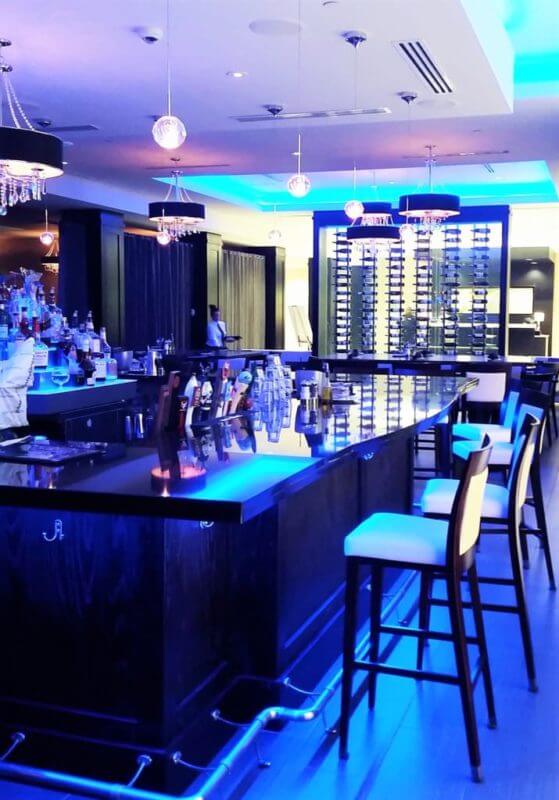 When entering the restaurant your eyes are immediately drawn to Johnny's signature blue bar. The vibe of the bar is modern and classic with clean lines, dark wood and cream undertones. Very swanky!  A perfect location to relax, unwind and indulge in happy hour after a long work week.
Insider Note: Johnny's bar is a great first date location. You can pull up a chair to the many high top bar tables or grab a booth for a more intimate conversation for two. If all goes well, the transition to the main dining area for dinner will be seamless with Johnny's wonderful staff!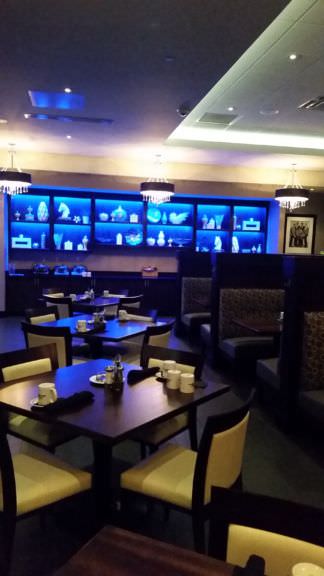 The core concept of Johnny's is to create a new age, upscale, yet affordable dining experience. It is reminiscent of the classic 1940s and 1950s supper clubs with a custom created menu featuring delicious steaks, seafood and Italian cuisine. Be sure to come hungry! The mouthwatering menu has an array of wonderful selections to choose from.
We started the evening with the Classic Jumbo Lump Crab Cake served with a house made remoulade dipping sauce. I loved the appetizer presentation and the remoulade was divine!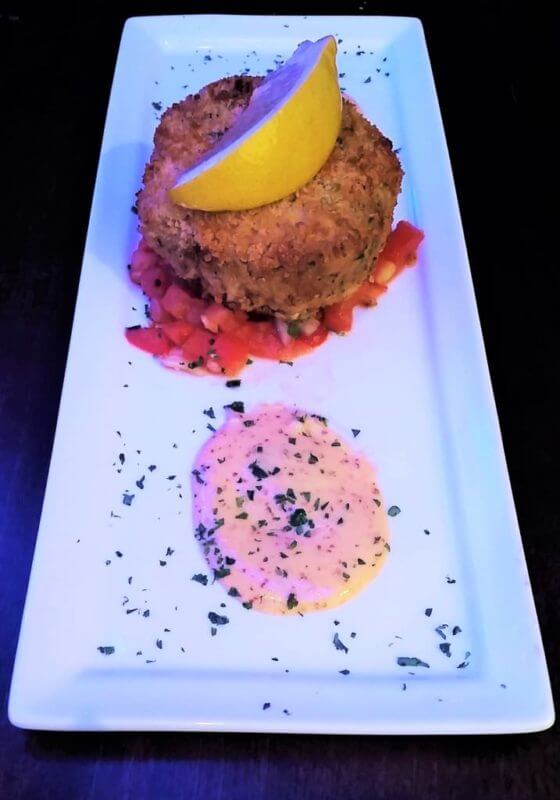 For Her: Crusted Goat Cheese Salad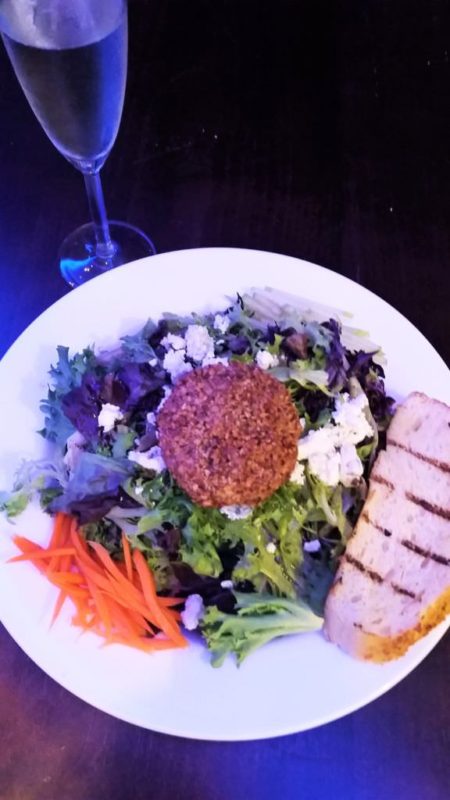 For Him: Traditional Caeser Salad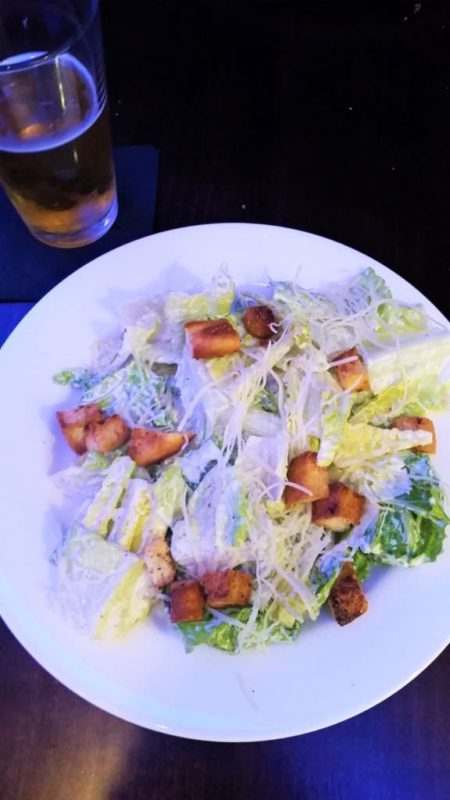 Ultimately, it was hard to make a decision for our entrées. Every description sounded better than the one before. What's a girl to do? Steak, pasta or seafood? With so many great options we both happily settled on steak!
For Her: Petite Midwest's Best Filet Mignon, Sinatra Style with fresh seasonal vegetables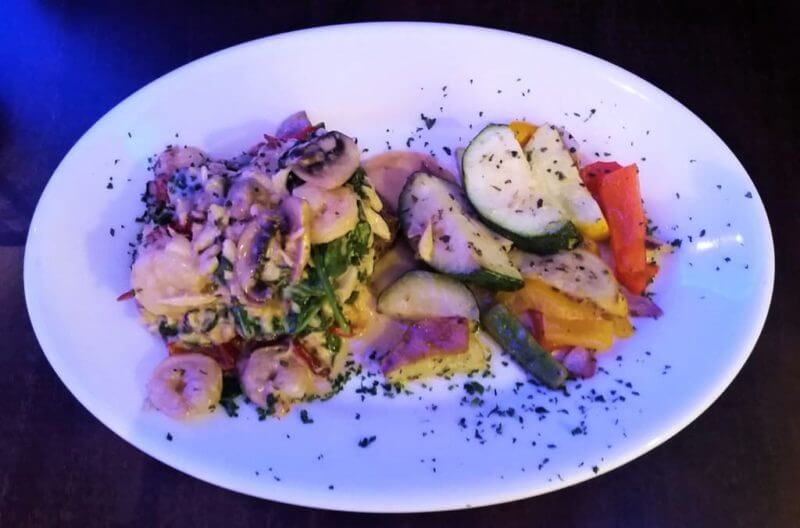 For Him: Char-Broiled Ribeye-Oscar Style with wild rice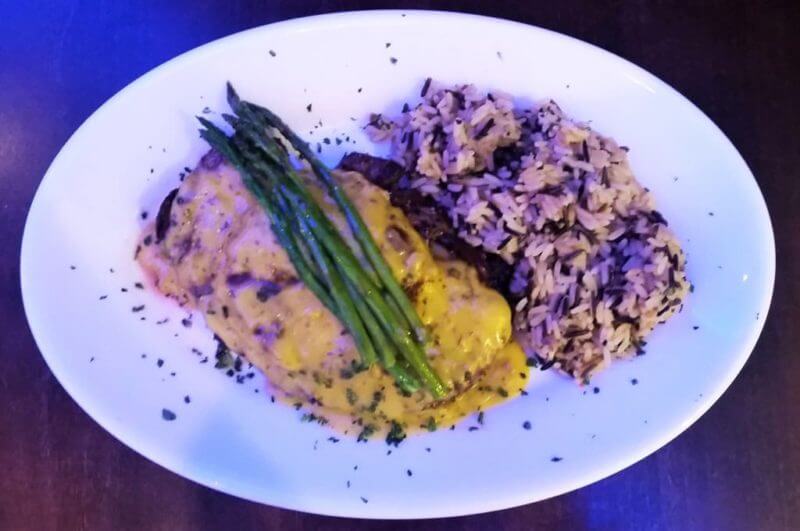 Insider Note: Johnny's signature dish is the Steak DeBurgo, a quintessentially Iowan dish consisting of succulent beef tenderloin medallions lathered in basil, garlic and butter.
If you take anything away from this post, it is that you MUST save room for dessert! The Limoncello Cake was probably one of the best desserts I have EVER had in my life.  The moist citrus cake topped with raspberry preserves and lemon custard is literally the best thing I have ever tasted!
Dessert: Limoncello Cake, Warm Chocolate Cake and Turtle Cheesecake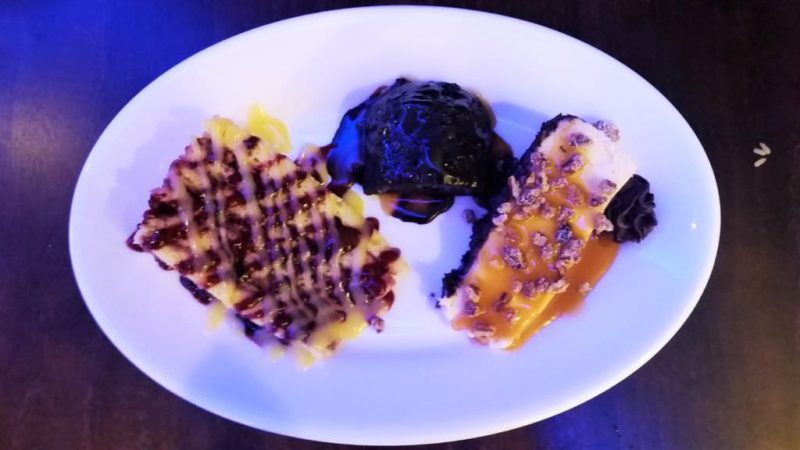 Insider Note: Johnny's Italian Steakhouse hosts weddings, rehearsal dinners, private and corporate events. Be sure to check out their website. The private space is beautiful and brand new!