Have a Healthy Date Night at One of These Cincinnati Restaurants!
Whether you are still going strong with your New Year's resolutions or just looking to try something different, exploring healthy options when looking for a great date night restaurant can be a perfect way to break out of your "food comfort zone." You and your partner will be able to go somewhere new and feel great about doing it.
Luckily, Cincinnati has no shortage of excellent restaurants offering a wide array of healthy options, whether you and your date are vegan, vegetarian, gluten-free or just looking to eat better. Check out this list of some of our favorite healthy Cincinnati dining options:
FUSIAN
A sushi date is always a great way to spice up your dating routine. FUSIAN allows you to customize your sushi rolls in a fun, interactive environment that will have you and your date loving this new experience. In addition, FUSIAN uses simple and natural ingredients sourced from local and regional suppliers, so you can eat well and feel great while doing it. FUSIAN has locations in Downtown, Clifton, Hyde Park and Kenwood.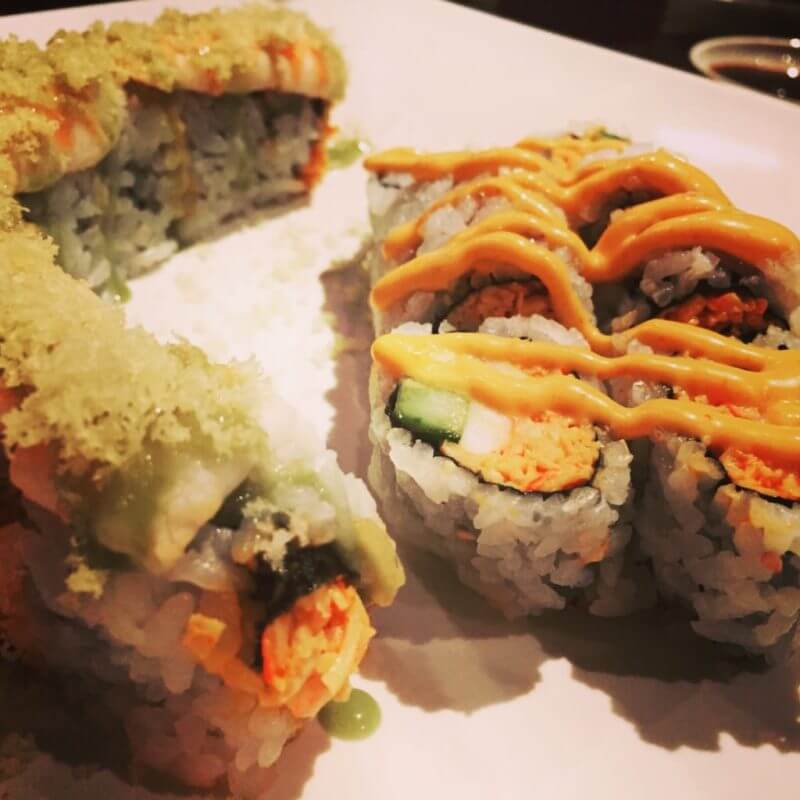 Northstar Café
The Northstar Café features an imaginative menu of New American cuisine with an emphasis on organic ingredients and pure, natural dining. Northstar is a great place for either a brunch or dinner date, with signature items like the vegan Housemade Granola and the Northstar Burger, made with organic black beans, brown rice and beets. There also is a fresh juice bar and in-house bakery — both perfect opportunities for an after-date splurge. Northstar Café is located at Liberty Center in Liberty Township.
Kitchen 452
Plan a lunch date and visit Kitchen 452, a unique dining space serving creative casual food that uses fresh ingredients and bold flavors. You and your date will love the seasonal menu, which features a wide array of vegan and vegetarian options. Kitchen 452, located in East Walnut Hills in the Historic DeSales Corner business district, also has a cozy, comfortable atmosphere.
Conscious Kitchen
One of the better-kept secrets of healthy eating in Cincinnati is Conscious Kitchen, which bills itself as "more than a restaurant, it's a community of all walks of life driven to provide healthy, quality and delicious food and educate as well." Conscious Kitchen offers a different take on healthy options, with specialties such as The Far East Salad, the Deep Sea Hoagie and the Bella Burger. It is located on Clifton Avenue.
Off the Vine Juice Bar
If you and your date are looking for a truly unique way to get your healthy on, head to Off the Vine Juice Bar. Off the Vine is Cincinnati's first cold-pressed juice bar, featuring all kinds of fun juices with eclectic names like "The Hulk," "Pineapple Express" and "Gold Digger." If you and your partner are new to juicing, don't worry. Off the Vine offers a "juice flight" so you can sample several at one time and find what you like! The juice bar also features a selection of other healthy foods. Be sure to try the delicious Acai Bowl. There are Off the Vine locations on Vine Street in OTR and on Walnut Street in the Downtown area.
Seasons 52 Fresh Grill
If you would prefer something more upscale, check out Seasons 52 Fresh Grill. Featuring a seasonally inspired menu that uses ingredients at their peak of freshness, Seasons 52 also serves a variety of options for those who are gluten-free, dairy-sensitive, vegan or vegetarian. An ever-changing selection of hand-selected wines — including several that are organic, biodynamic or sustainable — helps to make Seasons 52 one of the premier upscale healthy dining options in Cincinnati. It is located on Edwards Road near the Rookwood Commons Shopping Center.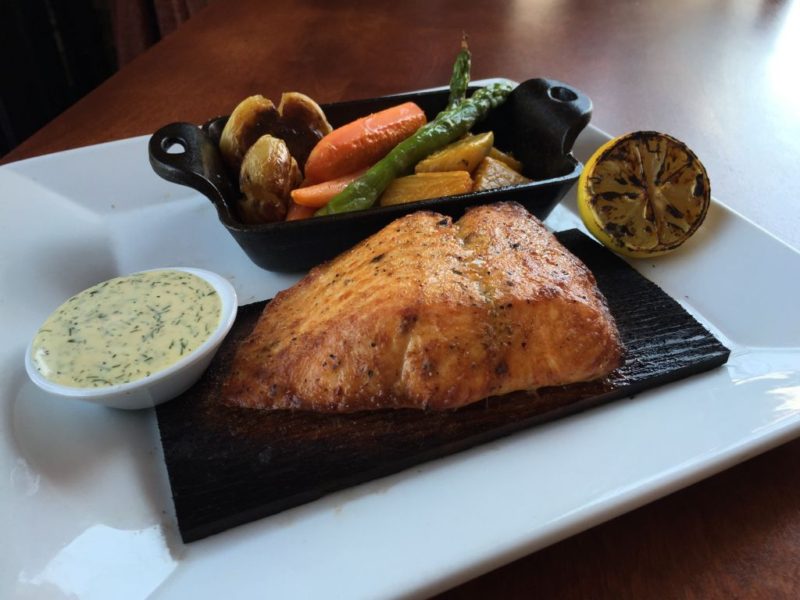 The Wildflower Café
Looking for something eclectic? The Wildflower Café in Mason is your go-to destination! The menu is designed to give you and your date an "Eclectic Ohio Dining" experience, with items like the Ohio Proud Filet Mignon and the Dogwood Farm Chicken and Waffle. The Wildflower Café uses fresh and pure seasonal ingredients from local and organic farms, so you and your date also can feel great about supporting the local community. The Wildflower Café is located on East Main Street in downtown Mason.
Happy Chicks Bakery
Just because you're eating healthy doesn't mean you and your date have to give up your favorite sweets! Happy Chicks Bakery is a 100 percent vegan bakery featuring a variety of sweet treats made without dairy or eggs, including cupcakes, cookies, brownies and more. Consider making it a Saturday afternoon date, when the bakery offers special croissant donuts in different flavors as well as brunch specials. Happy Chicks Bakery is located on Hamilton Avenue in Cincinnati.
With such a wide variety of options available, it has never been easier to make a date out of dining on healthy and delicious food. Who knows? Maybe breaking out of your "food comfort zone" will help you discover a new favorite dish or even find a great new place to add to your regular list of date night destinations.