My husband and I headed out the other night for a much needed date night.  We made our way to Oakley to try out Seasons 52.
This was a wise, wise decision.  It was perfect, and very easily one of the best date night's I've ever had.  The staff was awesome and the food was AMAZING!  I will definitely be going back to Seasons 52, and I will be recommending it to everyone I know.  It was that good!
As we walked in, we were greeted by a very friendly and helpful staff who showed us to our table.  The restaurant is nicely decorated.  It's pleasant, modern and cozy.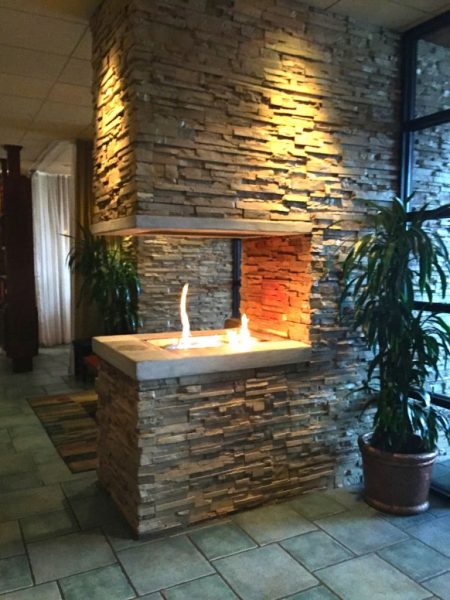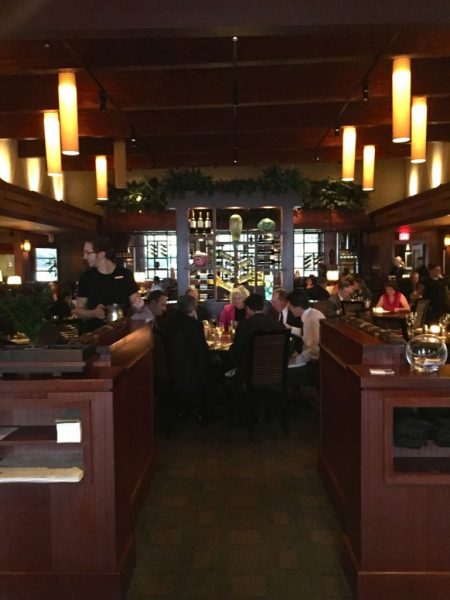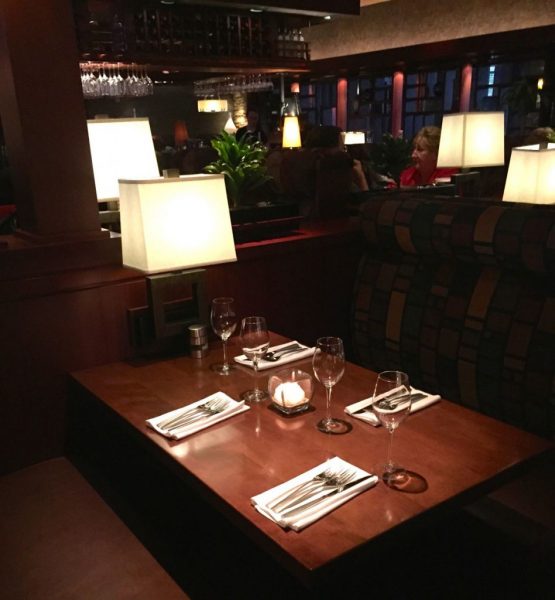 So, why's it called Seasons 52?  Great question!  Their goal is to bring the best of each season, straight to your table.   And they do just that!
"Seasons 52 is a celebration of what's good now. Seasonally inspired ingredients at their peak of freshness. Rustic cooking techniques that bring out natural flavors and are inherently lighter—with nothing on the menu more than 475 calories. And an ever-changing selection of global wines. All in a casually sophisticated setting. Come discover what's good now."
Isn't that a great idea for a restaurant?  I think it's just genius.  We tried a few amazing dishes.  But you have to get there soon if you want to try the very same ones as us, since their menu changes seasonally.  They also have a chef's menu that changes weekly.  Get there now!
I really enjoy restaurants with open kitchens that you can see. Check out the chefs in action.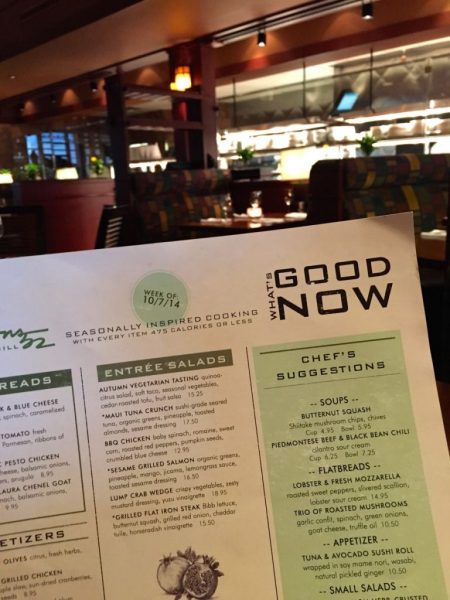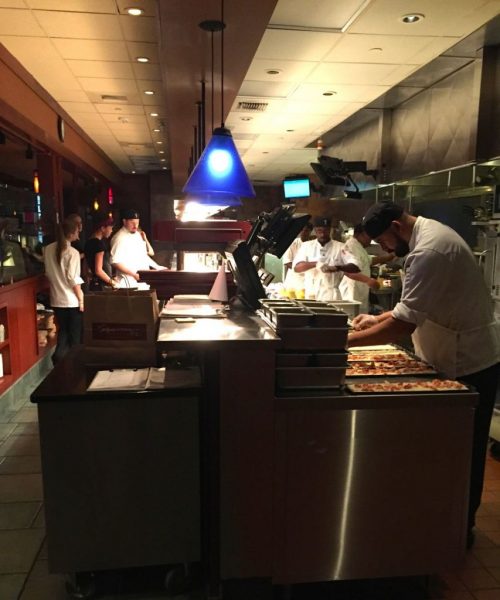 So, we started with drinks.  I ordered the red wine flight (I mean, it's date night after all) and my husband got the New Old Fashioned.  Our fabulous server, Mason, came and poured the bourbon over the rock candy, right at our table.  A drink that comes with a stick of rock candy?  YES, please!
He also came and poured the wine right at our table.  They always bring the bottle to the table to pour, to be sure you like it. Nice touch!  (There's no reason to drink wine you don't like in a place that has 52 wines!)
Since it was our first time at Seasons 52, the manager introduced himself and brought out complimentary tasty bites for us to try.   We noticed they did this for every first-time table.  I love little touches like this. It's thoughtful touches like this that make a restaurant memorable and stand out from the crowd. We will be returning, soon.
We started with the Warm Roasted Olives. They are toasted with olive oil, whole garlic cloves, citrus and rosemary — so good.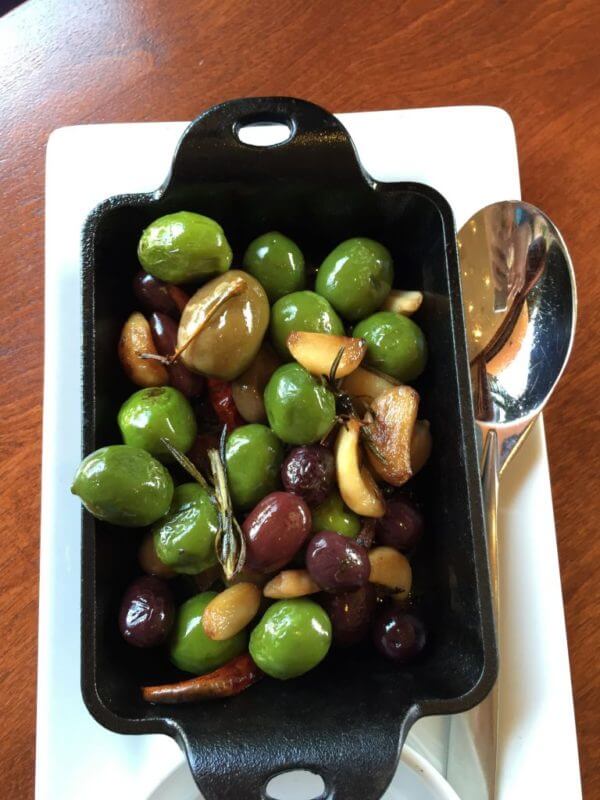 The Duck Wing Lollipops were next. They were perfectly juicy, and the Korean Gochujang Red Chili Glaze was both spicy and sweet.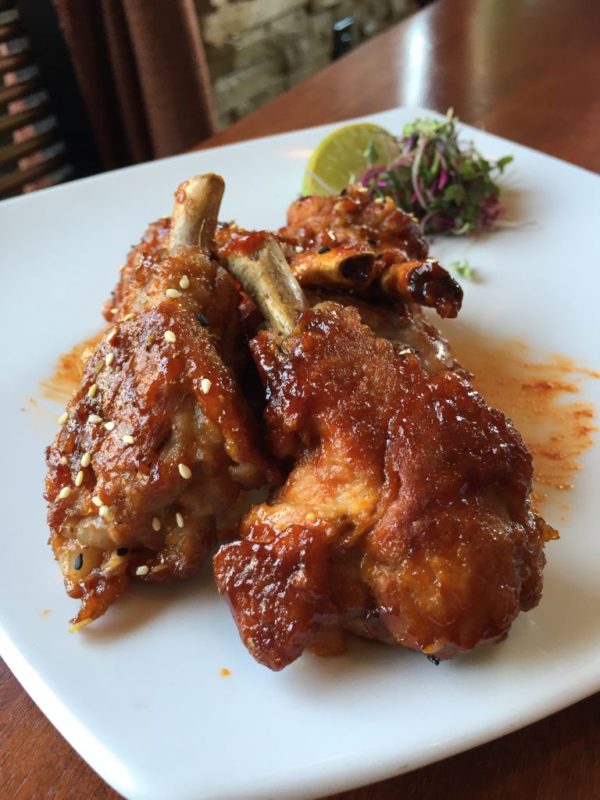 The Duck Wing Lollipops were next. They were perfectly juicy, and the Korean Gochujang Red Chili Glaze was both spicy and sweet.
For dinner I ordered the Cedar Plank Roasted Salmon; it's always on the menu. I loved the grilled lemon — such a neat flavor and nice touch to the plate. The vegetables were roasted to perfection and the dill-mustard sauce was delicious.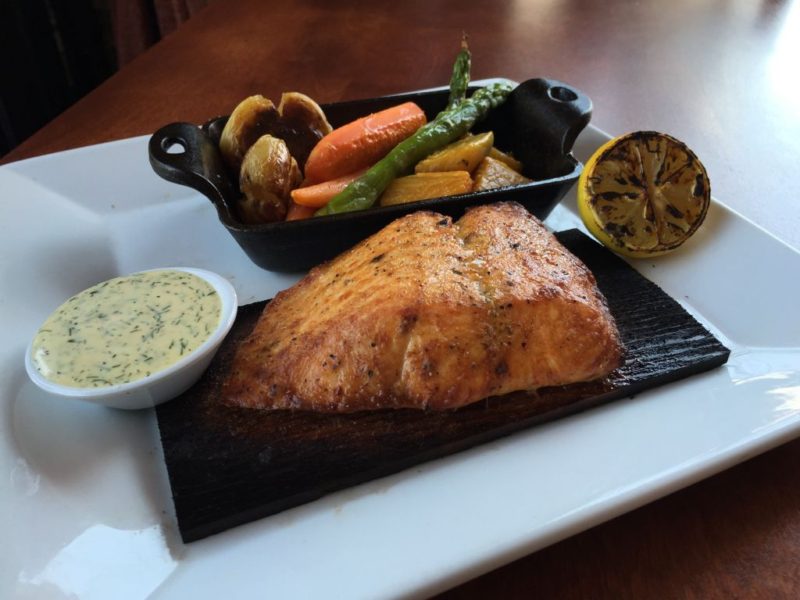 My husband ordered the Oak Grilled Rack of Lamb, which is an impressive plate. The spring veggies and Yukon Gold Mash went perfectly with it. Everything was so, so good, including the service.  Our server, was so helpful, knowledgeable and nice — it made the evening even more fun.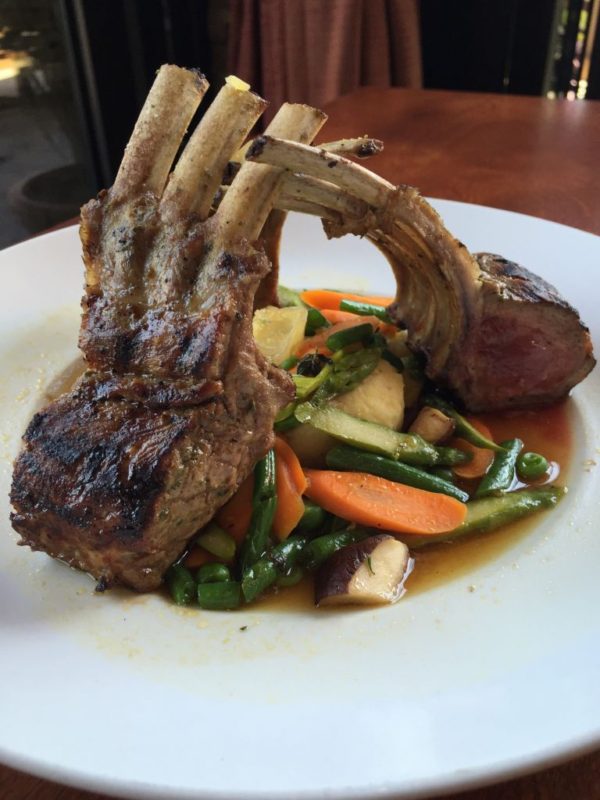 We decided against dessert, since we had our fill of delicious dishes. But when our server brought out the platter of Mini Indulgences, we were easily swayed — each one only a couple of bucks and most less than 300 calories. It wasn't a hard sell. They all looked amazing!
We tried the Key Lime Meringue and the Mocha Macchiato.  They were delicious.
Daily until 6:30 p.m. you can also enjoy "Flights & Flatbreads." I tried a flight of three incredible wines followed by a full pour of my favorite. Pair a flight with a signature flatbread for just five dollars! We tried the Salumi Piccante — dry-cured artisan sausage, roasted tomatoes, mozzarella and basil pesto. There was not a bite left.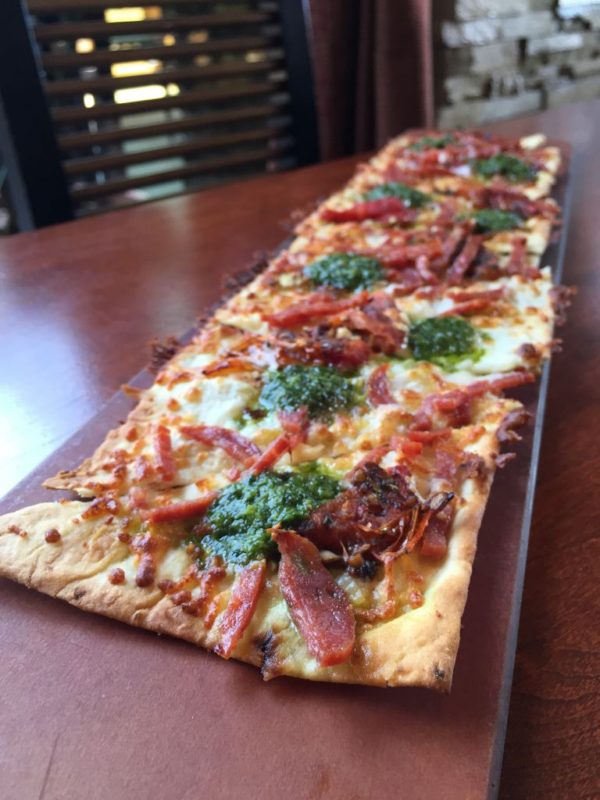 You must check out the incredible Happy Hour Menu, Monday – Friday from 4:00-6:30, with amazing $5 small plates and $6 cocktails.  Perfect for an early date (which is the kind I like!) or a great start to a girl's night out.  Happy Hour makes this restaurant very affordable.
Seasons 52 also has a piano bar!  The warm, inviting atmosphere in their piano bar makes it a great place to enjoy on a date or gather with friends.  You can listen to today's most popular music performed by talented musicians.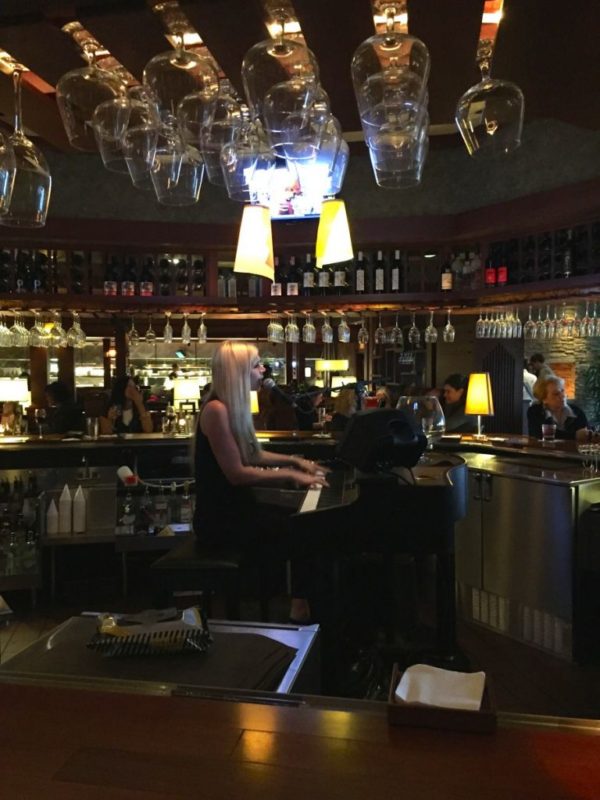 Seasonally-inspired cooking, 52 amazing wines by the glass, a piano bar, knowledgeable and friendly staff……. Seasons 52 is onto something!