Ramp up the fun with more than 30 places to get your game on for a fun date night game night!
Opportunities for fun and games with your date abound in the Greater Cincinnati area. Whether it is better to engage in a little one-on one competition or some teamwork is up to you. Here is a list of just some of the places you and your date can match wits, go head-to-head or play together.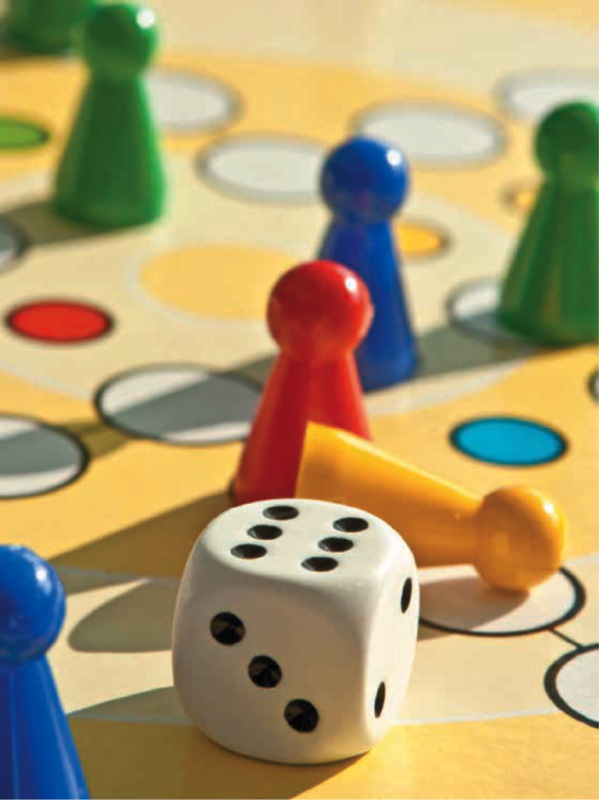 Arcades & Board Games
Arcade Legacy: Bar Edition –Northside
Head to Arcade Legacy: Bar Edition for video games, drinks and food! They have about 50 arcade games and pinball machines, plus a classic console lounge to play your old favorites and a current console bar. They also offer a menu of hot dog and nacho creations, as well as side dishes and desserts. Additionally, you can enjoy a variety of adult beverages including craft beers, draft beers, mixed drinks and interesting sodas. Plus, all game play other than pinball is free with a food or drink purchase.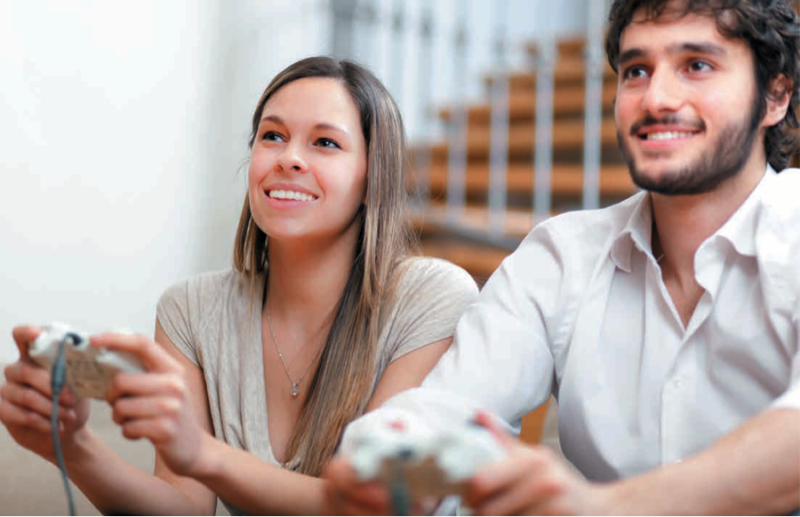 16-Bit Bar+Arcade -OTR
16-Bit Bar + Arcade redefines how a night out is best played, with a nostalgic and playful vibe for players of all types. They also offer an extensive drink menu, featuring some creative old-school cocktails. Whether it's Donkey Kong, Duck Hunt, Street Fighter or Tapper… you drink, and you play for free!
GameWorks –Newport
GameWorks delivers 365 days of indoor fun for guests of all ages. With more than 130 games, it allows guests to enjoy a mix of video games, pinball machines, electromechanical games, redemption games, merchandisers and air hockey tables. They also have a full restaurant and bar featuring a wide variety of options. Head here between 3-7 p.m. Monday through Friday to take advantage of some of their great happy-hour specials.
Dave & Buster's –Springdale & Florence
It's part sports bar, part arcade, part restaurant and 100 percent fun! At Dave & Buster's you can play hundreds of the hottest new arcade games in their Million Dollar Midway and win tickets for prizes. From wings to steaks, they've got whatever suits your appetite. Their premium bar features innovative cocktails, an impressive wine selection and 20+ beers. Plus, every Wednesday is half-priced games!
Scene 75 –Milford
This 90,000 square-foot venue features a ton of fun attractions, a full-service restaurant, two bars, an indoor electric go-kart track, a two-story laser tag arena, 18 holes of black-light miniature golf, more than 110 video and prize redemption arcade games, a video game theater, six mini-bowling lanes within a boutique lounge, bumper cars, two 4-D theaters complete with motion seating and special effects, a bouncing inflatable arena and a laser maze. You will not run out of activities to do with your date!
THE WEB Extreme Entertainment –West Chester
The WEB Extreme Entertainment boasts laser tag, go-karts, mini bowling, mini golf, one of the largest arcades in Cincinnati where you can play to win prizes and a newly revamped restaurant. They also are home to the only Escape Room that features a zombie in the entire Tri-State area. Need a break between all of the excitement? Take a pit stop at Winner's Café or The Sweet Spot.
Main Event –West Chester
Main Event West Chester features bowling, video games (more than 100 games), laser tag, billiards and a gravity ropes course. It also includes a full-service restaurant and bar (with craft beers and an assortment of cocktails), as well as La Bella's Pizza. So whether you and your date want to challenge each other or just relax and enjoy the atmosphere, there is plenty of fun to be had at Main Event.
The Rook Board Game Parlor -OTR
The Rook is Cincinnati's first Board Game Parlor featuring nearly 1,000 board games. They have a full menu of shareable entrées and bites, as well as a full bar with 12 beers on tap, five wines by the glass or bottle and a selection of specialty cocktails. The first floor is open seating, whether you want to play Jenga or Munchkin at the Bar, or you can grab a table and let a server take care of you. They also have a HUGE second floor, the "game hall," which is great for group dates.\
TOP TRIVIA NIGHTS
EAST
Fifty West Brewing Company – Mariemont – Wednesdays at 7:30 pm
Mt. Lookout Tavern – Mt. Lookout – Mondays at 8 pm
Oakley Pub & Grill – Oakley – Tuesdays at 8 pm
Keystone Bar & Grill – Hyde Park – Wednesdays at 8 pm
Taste of Belgium – Rookwood – Wednesdays at 7:30 pm
Overlook Lodge – Pleasant Ridge – Tuesdays (Movie) at 7 pm
The Pub – Rookwood – Mondays at 7:30 pm
Flipdaddy's – Mariemont – Wednesdays at 7:30 pm
Mac's Pizza Pub – Mariemont – Tuesdays at 8 pm
Mt. Carmel Brewing Company – Anderson – Wednesdays at 7 pm
CENTRAL
The Growler House – Walnut Hills – Tuesdays at 7 pm
Kaze – OTR – Thursdays at 7:30 pm
Tin Roof – The Banks – Wednesdays at 7 pm
Myrtle's Punch House – Walnut Hills – Wednesdays at 7 pm
Next Chapter – Mt. Adams – Wednesdays at 7 pm
NORTHERN KENTUCKY
The Pub – Crestview Hills – Mondays at 7:30 pm
Cock & Bull – Covington – Tuesdays at 7:30 pm –
Flipdaddy's – Union & Newport – Wednesdays at 7:30 pm
Mac's Pizza Pub – Covington – Wednesdays at 8 pm & Thursdays (Tunes) at 7:30 pm
Molly Malone's – Covington – Wednesdays at 8 pm
NORTH EAST
Putters – Maineville – Tuesdays at 8:30 pm
Flipdaddy's – Symmes Township – Wednesdays at 7:30 pm
Mac's Pizza Pub – Landen – Tuesdays at 8 pm
Fox & Hound – Mason – Wednesdays at 7 pm
NORTH
Taste of Belgium – Clifton – Fridays at 8 pm
Mac's Pizza Pub – Clifton – Wednesdays at 8 pm
Northside Tavern – Northside – Mondays at 8 pm
Trinity Gastro Pub – West Chester – Wednesdays at 7:30 pm
Putters – Liberty Township – Tuesdays at 7 pm
Cock & Bull – Glendale – Tuesdays at 8 pm
WEST
The Venue – Cheviot – Wednesdays at 7 pm
ESCAPE ROOMS
Breakout Cincinnati – Hyde Park & West Chester
THEME CHOICES:
The Kidnapping – You and your fellow captives will wake up handcuffed and blindfolded in a strange room, and you have to free yourselves before the kidnapper returns. A heart-pumping thriller from start to finish, you can expect a rush of non-stop fun.
Museum Heist – As former art thieves, you and your friends are hired to find a rare collection of stolen artwork on the eve of a prestigious gallery opening. Breaking your way into the thief's home, you must follow clues, find the stolen goods and escape before the clock runs out.
Operation: Casino – In this life-sized spy game, you will be sent on a trail of clues to discover the alias of a missing agent and bring down the syndicate responsible for his disappearance. If you're down with espionage, this is your game.
Island Escape – While vacationing on a tropical island, you awake to the sounds of a dormant volcano rumbling to life. The only people still on the island, you and your team are left to your own devices and must work together to discover the keys to safety.
Hostage – While on a flight, your plane is hijacked and you lose consciousness as the cabin depressurizes. You wake up and realize you're trapped, handcuffed to your friends, in the hijackers' headquarters. Can you escape before time's up?
Cincinnati Escape Room – Cheviot
THEME CHOICES:
221B Baker Street – The year is 1901, and it's a cold, rainy night in the streets of London. You and your team have been apprenticing for the world's greatest detective, and he's given you one last challenge before he calls you his partner.
Secret Cincinnati – Travel through iconic Cincinnati adventures to uncover the treasure. You don't need to know anything about Cincinnati to solve the room, but the room may teach you a thing or two.
Prison Break – Prepare to go undercover inside Slattery Prison, the most dangerous lock-up in the country. If you can escape your cell, bypass the security system and locate the treasure, you just might make it out in time.
Houdini's Room Escape – Montgomery
THEME CHOICES:
The Tower – Before heading to a Reds game, you and your friends go to the top of the tower and check out the view. You lose your tickets to the game in the tower's gift shop and get locked in for the night. Will you find your missing tickets and make it to the game?
The Lab – The Z-Virus has been wreaking havoc on humanity, turning thousands of people across the world into zombies. Are you brave enough to enter the lab to deactivate the safety protocols and locate the cure that will save all of mankind?
The Game Room – Harry Houdini has designed a challenging test set inside his own home. Only those skilled enough to pass the test by escaping his locked game room while locating his favorite props will be considered to become his apprentices.
The Oval Office – Our President is under attack from political enemies claiming he is un-American and has no right to lead. Can you uncover the secrets contained within the Oval Office in time to save the honor of the President and the nation?
Escape The Room Challenge – West Chester
THEME CHOICES:
Esmerelda's Curse – A gypsy fortuneteller who was mysteriously murdered foresaw her death, set a trap for the killer in her parlor where a deadly gas will be released and used black magic to conjure up Esmerelda's Curse! But she did not foresee an innocent group stumbling into her shop. You must break the curse and escape the parlor by solving Madame Rosa's puzzles.
Escape the Mob – Someone has been stealing expensive works of art. Rumor is the Giganti Family is involved. You decide to take matters into your own hands and retrieve the statue. But when you enter you find yourself trapped! An alarm sounds, and you know the Gigantis are on their way. Escape the warehouse or you might never be heard from again.
Double Agent Dilemma – There has been a breach in agency security and a double agent has leaked important information. In an effort to cover their tracks, the double agent has planted a bomb. Discover the double agent's identity and disarm the device to save yourselves and thousands of innocent people!
BEST BOWLING

Splitsville Luxury Lanes – The Banks
Located between Paul Brown Stadium and Great American Ballpark along the Ohio River, Splitsville offers 16,000 square feet of upscale bowling and dining. This includes eight bowling lanes and two bars. Plus, live dueling piano show entertainment by Howl at the Moon happens every Thursday, Friday and Saturday starting at 8 p.m.
Madison Bowl – Oakley
If you're looking for a place with that retro- chic vibe, the historic Madison Bowling Alley on Madison Road is the place to be. Founded in 1957, this vintage-styled alley features classic bowling alley amenities and is open 24 hours on Thursdays, Fridays and Saturdays!
Western Bowl Strike & Spare – Cheviot
Western Bowl is Cincinnati's largest bowling center. They combine some of the best bowling, games, food, drink and entertainment. There are 68 lanes with a state-of- the-art scoring system. Grab a bite to eat at the 11th Frame Bar & Grill for some traditional bowling alley grub.
Axis Alley – Newport
This is not your grandfather's bowling alley. Socializing, eating and drinking in an upscale environment are huge parts of the experience at Axis Alley. They have 16 lanes and offer lane-side service so you can relax and enjoy your game while they deliver an amazing selection of food and beverages. They also have live performances by regional bands on the weekends.
Cherry Grove Lanes – Cherry Grove
Located right off Beechmont Avenue, Cherry Grove Lanes offers 34 lanes with automatic scoring, darts, pool tables and a full kitchen offering a variety of classic alley fare. Be sure to check out their website for specials. They have a lot going on throughout the week, including glow bowling on Friday and Saturday nights.
Northwest Lanes – Fairfield
Northwest Lanes is a modernized 32-lane bowling alley with automatic scoring, pool and darts. Head to their in-house bar and grill, The Max, for full food and beverage service. Most notable for their wings and pizza, the Max offers a wide selection of appetizers, sandwiches and fresh grilled burgers.
Florence Bowling Center – Florence
Florence Bowling Center was recently renovated with all the bells and whistles and is the place for all of your bowling needs. It offers 36 lanes equipped with the newest XIIX Strike Touch Screen automatic scoring and lots of vintage and new arcade games throughout, plus a bowling pro shop. Be sure to check out their website for specials and different ways to participate.
Walt's Center Lanes – Newport
A local favorite, Walt's Center Lanes has 32 lanes, the Wa-Ce-La Lounge with happy hour daily, an arcade room, Striker's Grill Snack Bar and all you can bowl specials throughout the week. You won't strike out with this place!
DON'T FEEL LIKE LEAVING THE HOUSE?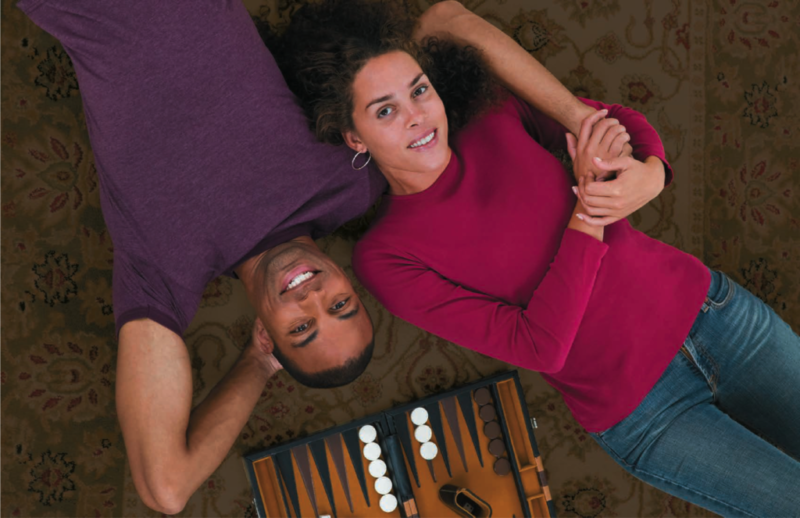 As the weather begins to cool off it's nice to mix in a little down time, and having a game night in the comfort of your own home can be just as fun as going out! Order a pizza, pop a bottle of wine, pick a few games and get ready for some fun. Check out our list of some great two-player games to get you started.