When the rain starts to hit, you know that means date night has been relocated to inside the warmth and comfort of your own home.
Instead of picking out another movie, why not open up the games cupboard and pull out something to play?
This is our top 10 list of couple/group board games:
Catan is a great game for multiple players! Each player picks what tile of resources they want, and based on a dice roll, the player gathers as many resources available. It's competitive and fun! You can even form alliances so you can beat others together or go after each other.
With this game, you and your partner take on a whole new role: Secret agents. In your group, there is a designated "spymaster" who will clue teams in on who is on the spymaster's team. It's a fun game that invites competition and encourages teamwork!
It's a classic! You and your partner will challenge each other to a battle of wits. Who can come up with the best words? Who comes up with words that you have to Google to check? Good luck, word couples.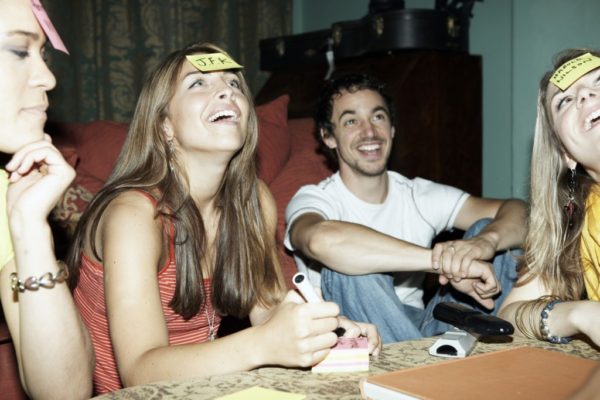 It's not what it sounds like. There are no real kittens exploding. It's a simple card game that can be played with more than two people. You can defuse exploding kittens by distracting them with laser beams or catnip sandwiches. It's great for those "chill" nights.
A pandemic has broken out! Work together to eradicate the disease. You can claim parts of countries and work to prevent the spread of different types of diseases. Using strategy, you and your partner will develop your teamwork skills and save the world!
Build train tracks all over the country and finish your train's designated path. This is another game where you can play with a group. You also can form an alliance with your partner and agree not to block their path—or not. Ticket to Ride also offers several expansions, such as a European version. Put on your engineer's hat and build those tracks!
We're back to another classic. Jenga will put your strategic minds to the test. In the middle of pulling out wooden blocks, you can pour a few glasses of wine and break out the snacks.
If you need some competition and a brain workout, it's time to bring out the old chess board. Even if you've never played chess, it will be a great chance for you and your partner to learn something new. Of course, more experienced pros will bring on the competition!
If you don't like the intensity of chess, you can always grab a checkers board. Checkers is another simple board game featuring that competitive edge. Maybe you can make a bet on who "kings" who first — or you could just hold bragging rights.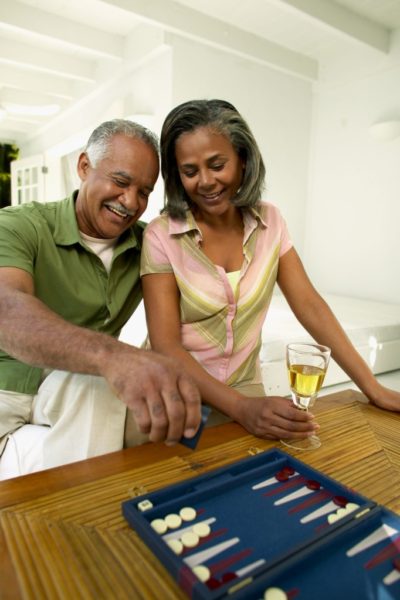 If you're looking for a fun and adult-rated card game, get a pack of Cards Against Humanity. Players put down a card and other players put down cards that best relate to the first card. It's a lot of fun and your group will be laughing by the end. If you want a game that's a little bit more family friendly, check out Apples to Apples. It's the same game, but more PG.
Save