When it gets closer to the weekend, you might find your partner asking, "What do you want to do?"
Going on dates is fun whether it's someone you just met or someone you've been with for a long time. Yeah, you have the stereotypical dinner and movie. That's when you go to some boring restaurant with decent food and stare at each other for an hour trying to figure out something to talk about. After that, you can go to a movie and not talk at all.
That's why I made it my goal this year to find more exciting dating opportunities. After careful consideration, this is the list that I've compiled.
Rock Climbing
Raise your dating life a level—literally. Rock climbing allows you and your date to try something new and you get do something active. While you're on the wall, you can find time to talk while conquering the rock wall.
In Cincinnati, we have two places to rock climb:
Escape Rooms
Escape rooms kind of came out of nowhere. I remember the first time I did one was in Nashville, Tennessee. Soon after, I noticed that Cincinnati caught on to the trend.
This is a great date opportunity because you get to work together to find a way out of the room so you're constantly working with each other. I'd also recommend this kind of thing for group dates or double dates. The more the merrier! Maybe you won't get stuck like I did.
Some Cincinnati escape rooms include:
Breweries
Okay so no, it's not an activity like rock climbing or escaping, but you might get to try something new. Breweries seemed to have taken over Cincinnati and if you're into craft brews, you need to check them out. Some of the breweries let you bring in your own food so you'll have exactly what you want on your own menu.
Be sure to check out any events going on so you and your date can be active.
Some breweries include:
Rhinegeist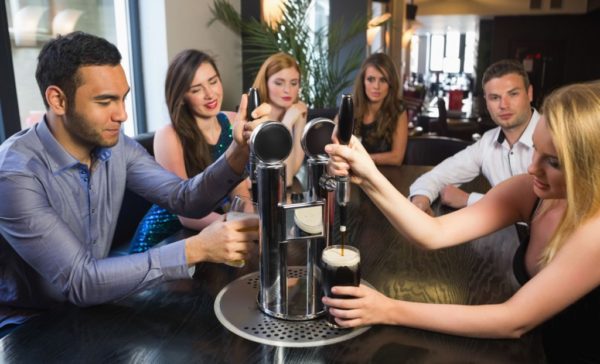 Comedy Clubs
Yeah, my boyfriend is funny, but sometimes we need a new laugh. That's where the comedy clubs come in. After attending my first comedy club, I fell in love with the idea. They paired us up with another couple, but the atmosphere still remained intimate with my partner. Even if the comedy act is lame, you can still get a few good drinks and a meal.
Be sure to keep an eye for amateur nights! Maybe your date has a knack for comedy or maybe you can impress them.
Some of the comedy clubs in Cinci are:
Funny Bone (Click here for a review by Kristin G.)
Over-the-Rhine
Who isn't hanging out in OTR? Between the bars, restaurants and clubs, there is something to do. I know, I know, I said dinners are boring in the beginning. The only difference is that these aren't your typical restaurants. For example, one of the best places to grab a quick snack before hitting a club with your date is Gomez. It's a walk-up window so can walk and talk while snacking!
If you're not into a walk-up, walk around and find everything OTR has to offer. Here are a few places that are the best to go on a date: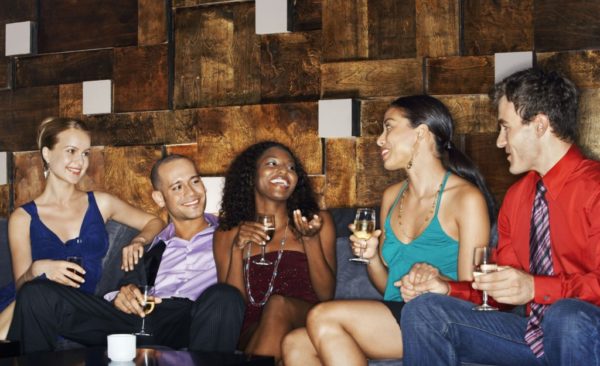 Honorable mentions:
Be a queen or king for a day at the Loveland Castle Museum.
Grab some sushi under some nice mood lighting at Izen's Drunken Bento.
Get warm with a hot coffee or cocoa at Carabello Coffee.
Keep checking back for reviews of fun and unique date ideas so you'll actually have an answer to, "What do you want to do?"
Note: We are always looking for new places to review, so please send them my way at lizzie@datenightcincinnati.com