Established in 1890, Meier's Wine Cellars has been producing and supplying award-winning wines and juices for 126 years!  When Scott and I walked in for our tour and tasting we could tell right away that it was a friendly and welcoming environment.
We were greeted right away by three people, and were given a tour by the store manager, Stephanie. I was so impressed with how much she knew about the history of  Meier's, you could tell this company is her passion. She was so excited to tell us everything she knew and show us all the pictures — the tour was very interesting!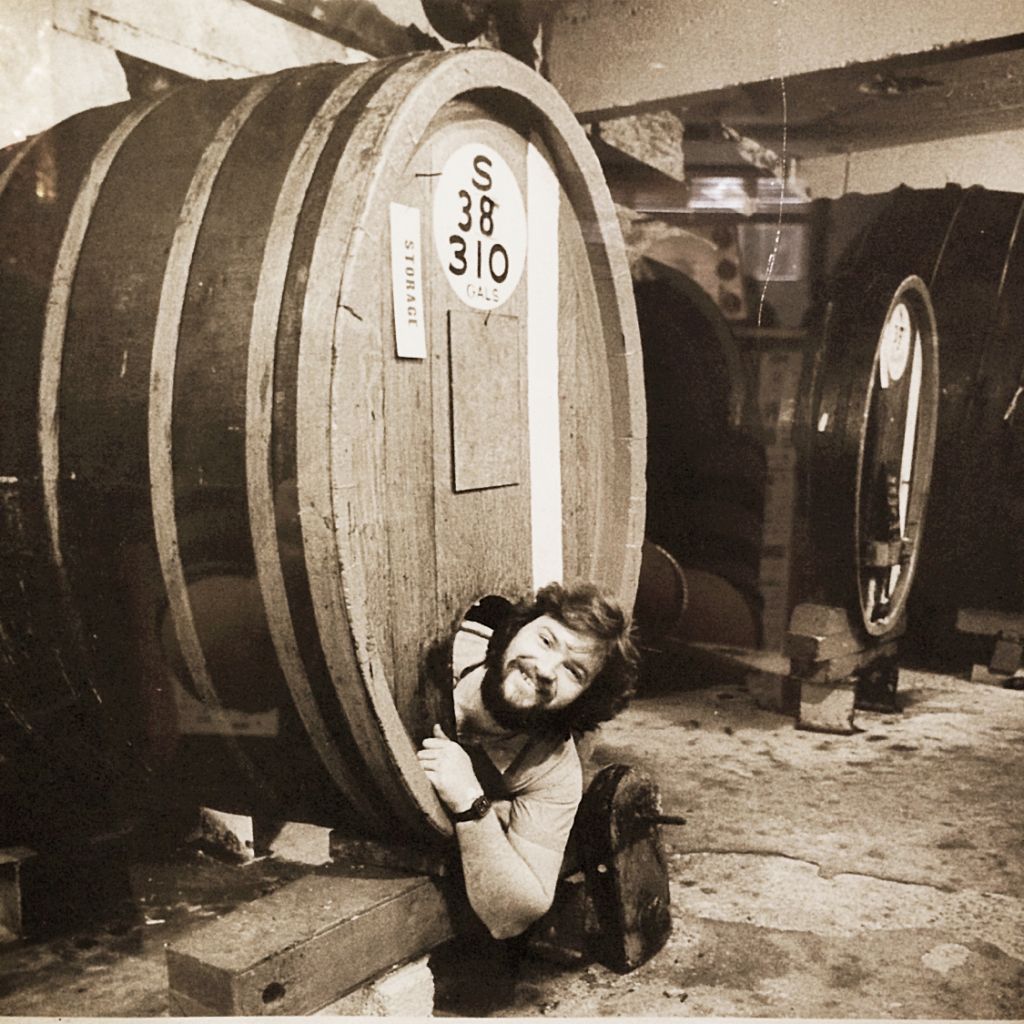 I love learning about local businesses in Cincinnati, and Meier's Wine Cellar is not only a wonderful place to taste a variety of Ohio made wines, but it's an enjoyable place to uncover some local history. In 1900, John C. Meier sold the Kenwood property (where the Kenwood Mall is now) and purchased five acres of Silverton land along the Baltimore & Ohio Railroad line.
During Prohibition in 1921, Meier's Wine Cellars made grape juice, but ceased wine production until Repeal in 1933.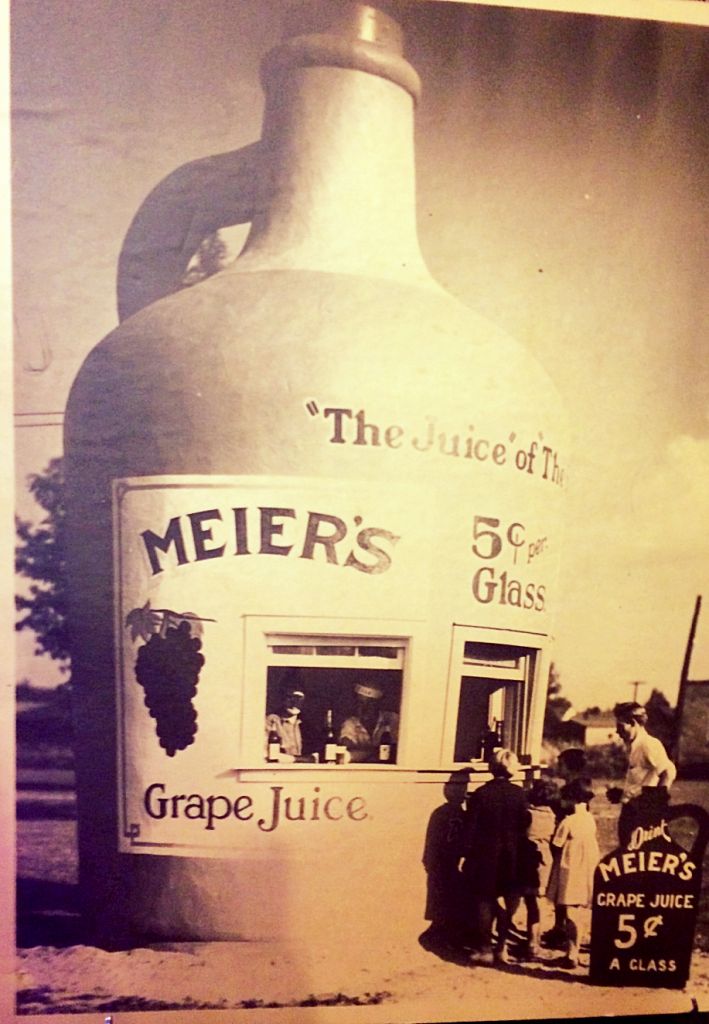 Their mission is to produce high quality wines from American grown grapes. Their wine list features over 40 wines including dessert, table, sparkling and fruit wines. They also produce 22 flavors of sparkling/still non-alcoholic juices under the John C. Meier Juice Company label.
The Meier's Wine Cellars, defined by sweetness, produces several styles of wine including white wines, red wines, blush wines, champagne, sparkling wine, sherry, ports, vermouths, flavored labruscas and non-alcoholic still and sparkling juices. Meier's purchases the bulk of their grapes from independent growers in New York, Pennsylvania and Ohio. They bring in the juice, ferment it out, fine and filter it, then age the wine either in stainless steel or oak cooperage, depending the type and style of wine.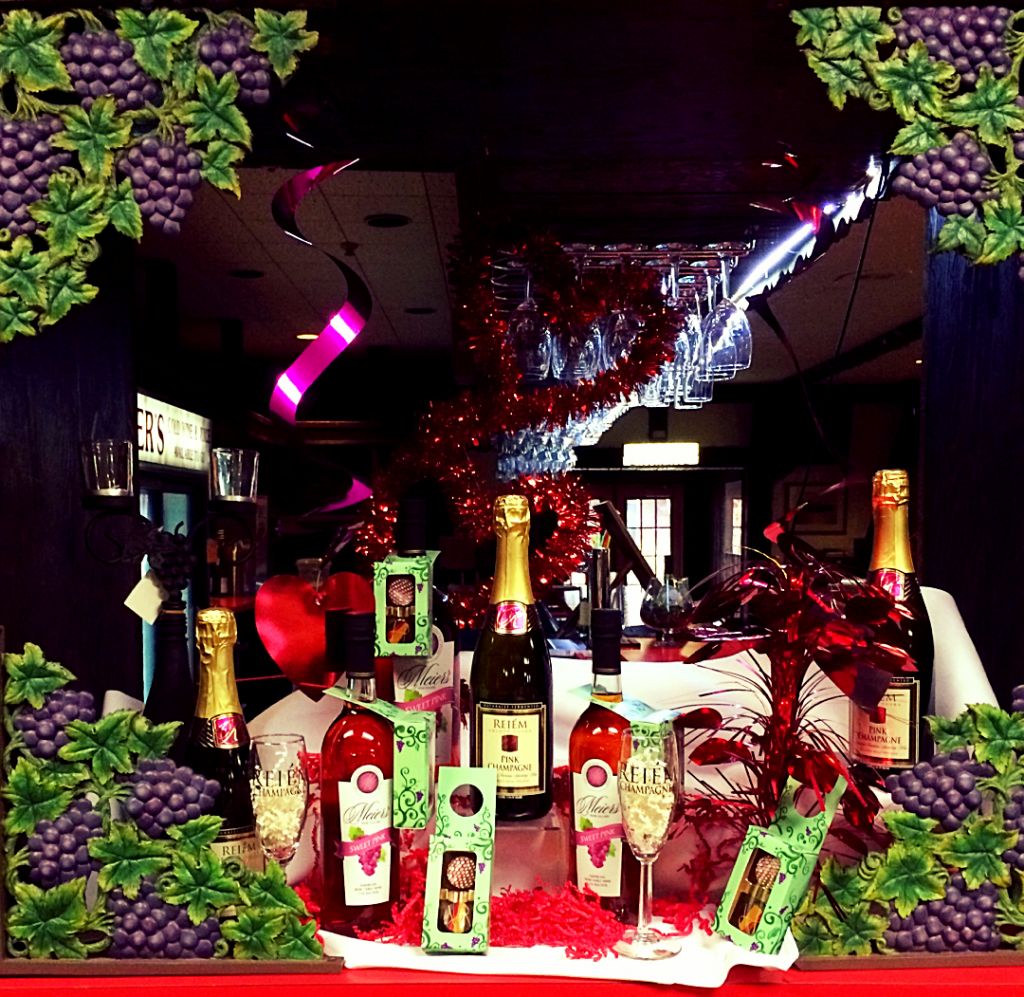 After the historical tour we moved into the tasting room to try several wines and enjoy a cheese board!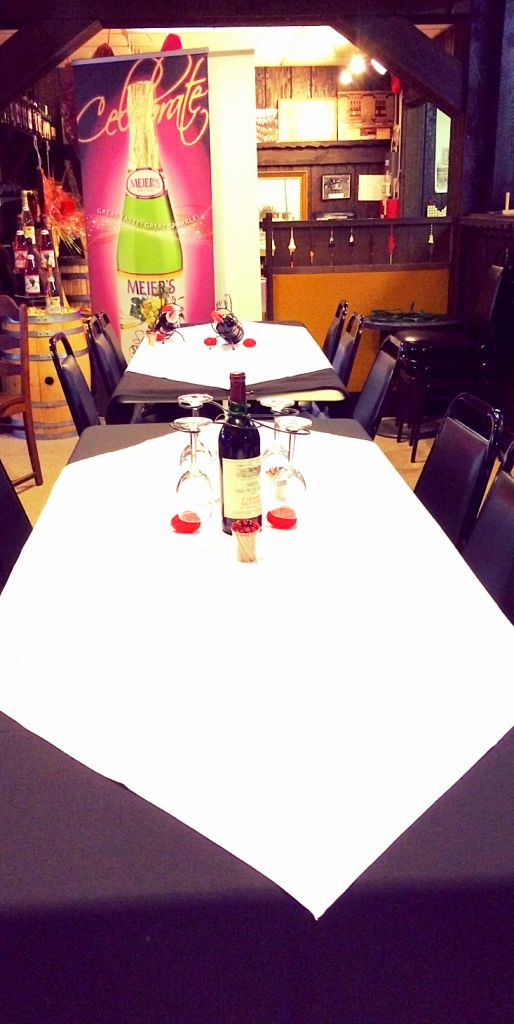 The entire space was decorated beautifully for Valentines day!  You can tell the ladies that work here take pride in the winery, tasting room and gift shop. It was so cute and they were all so happy to talk with us and tell us about the winery and answer any questions.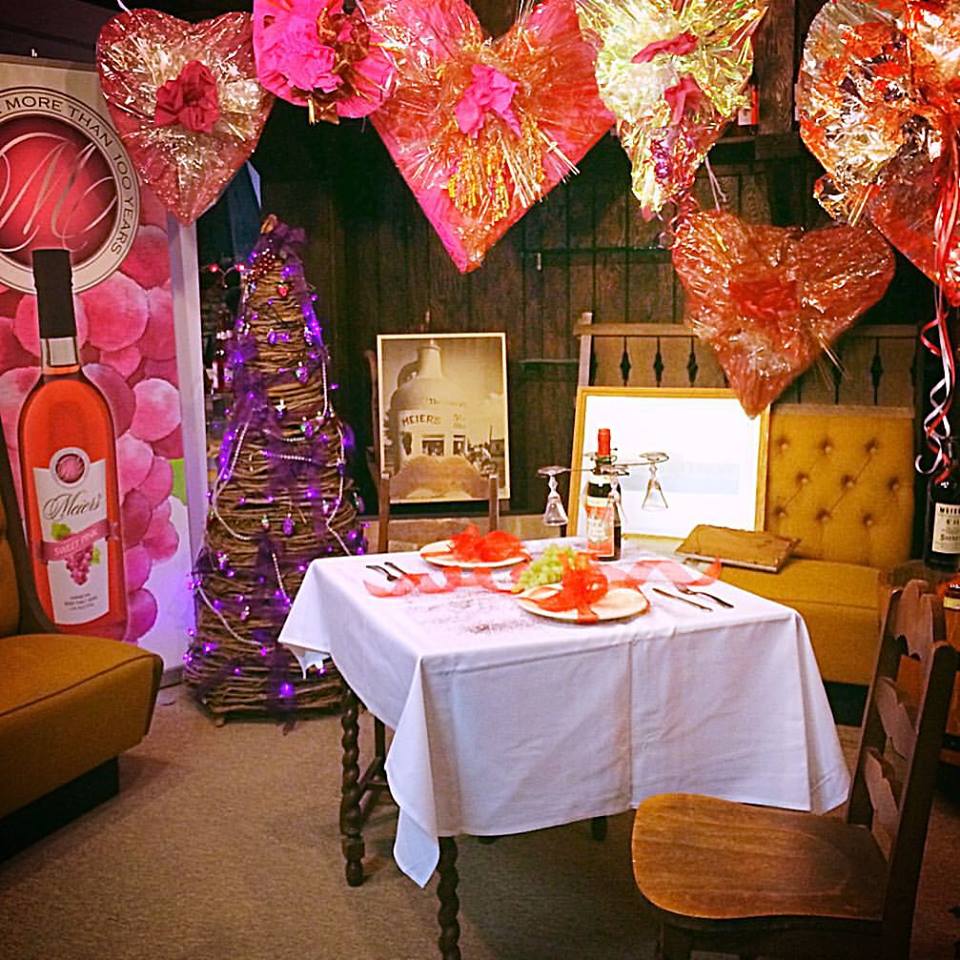 I tried three flavors (Cherry, Just and Cask Apple) of the Award winning Kentucky Pete's Cider. The cherry flavor was my favorite of the ciders. The Kentucky Pete Cider is formulated to be less sweet than the other ciders currently in the market.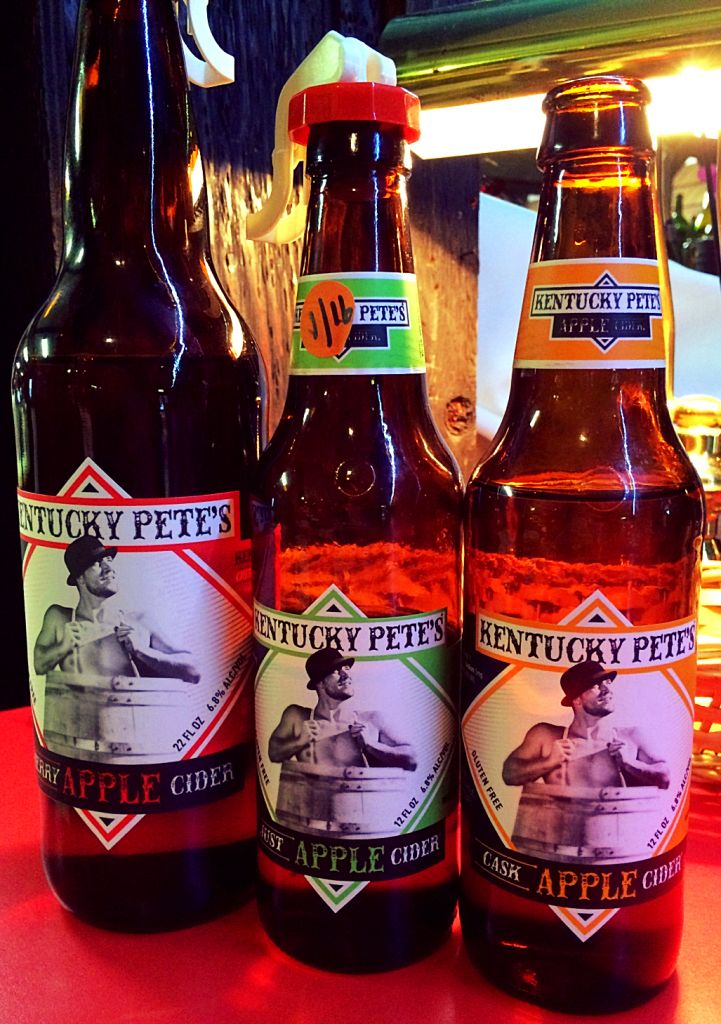 My favorite wines I tried were: The award-winning Reiem Spumante, The award-winning Meier Brand Blackberry Wine, and the Jakob Demmer Riesling. I also tried the award-winning Meier's 44 American Cream Sherry (more something you would cook with) and the award-winning Sinful Sangria, which had more of a grapefruit taste.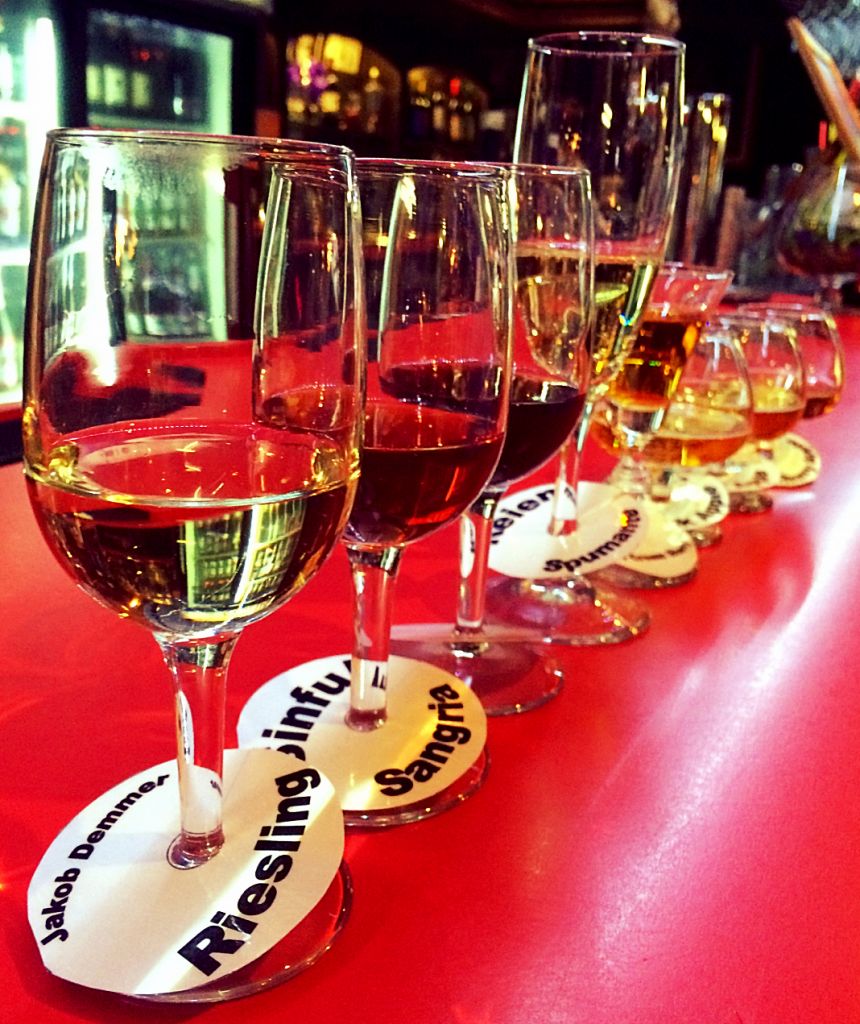 They offer daily wine tastings for $1 for a one-ounce pour. You may build your own tasting or choose from one of the pre-designed tasting flights! They also offer a cheese and cracker tray ($5.00) to complement your tasting experience!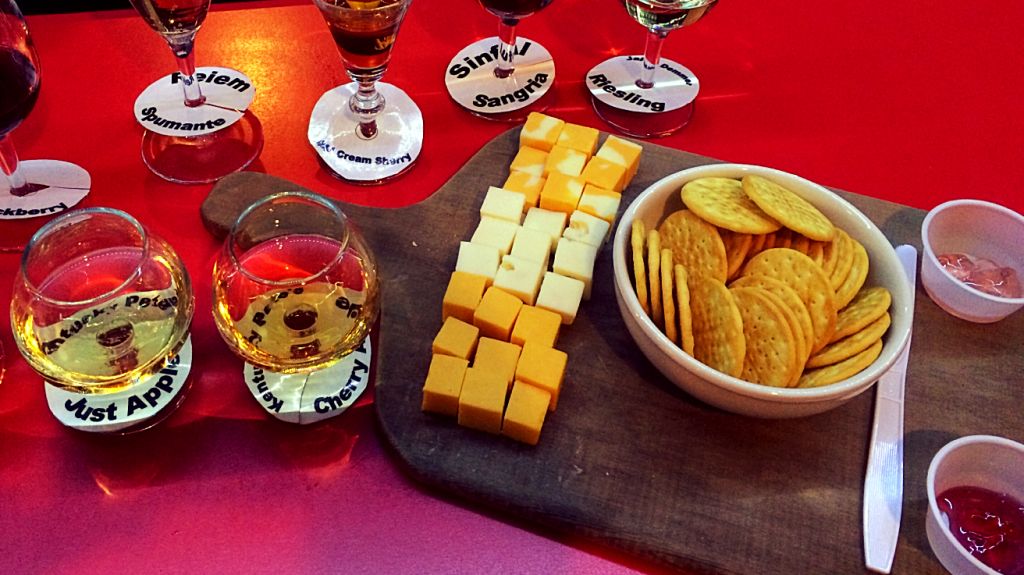 Tasting Room & Boutique Hours: Tuesday – Saturday  9 am – 5 pm
They also have seasonal summer and holiday hours. They have a beautiful garden, and the ladies who work at Meier's are working hard to bring the space back to life like it was in the 70's. It would be a nice place to relax, taste wine and enjoy a cheese board on a Saturday afternoon.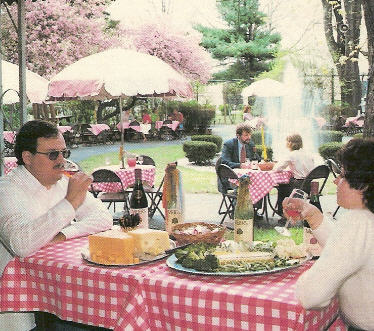 This is an inspirational photo from the 1970's of the Meier Winery garden space.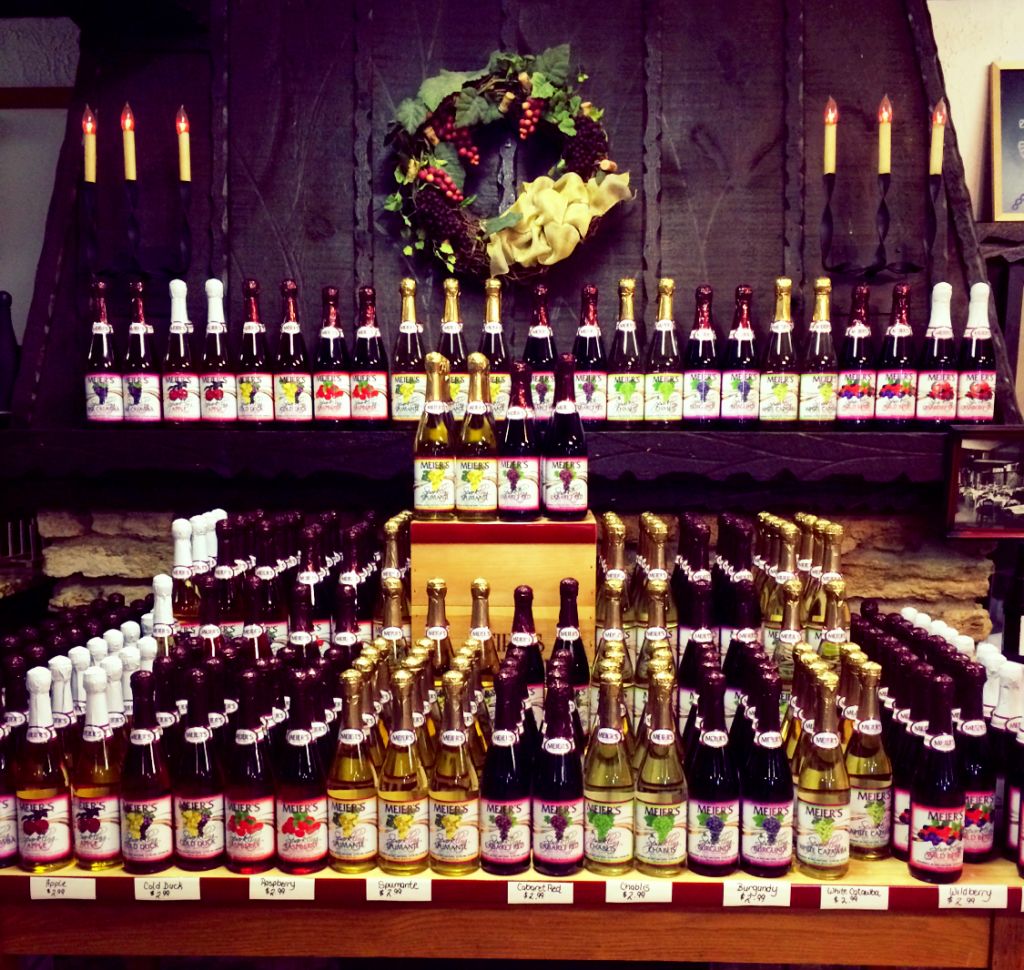 I really enjoyed shopping around the gift shop. It has a lot of fun wine-themed gifts, gift baskets, a wide selection of their many wines, sparkling juices ( free samples daily), as well as, locally made gifts. They also have an excellent selection of home brewing supplies for both beer and wine.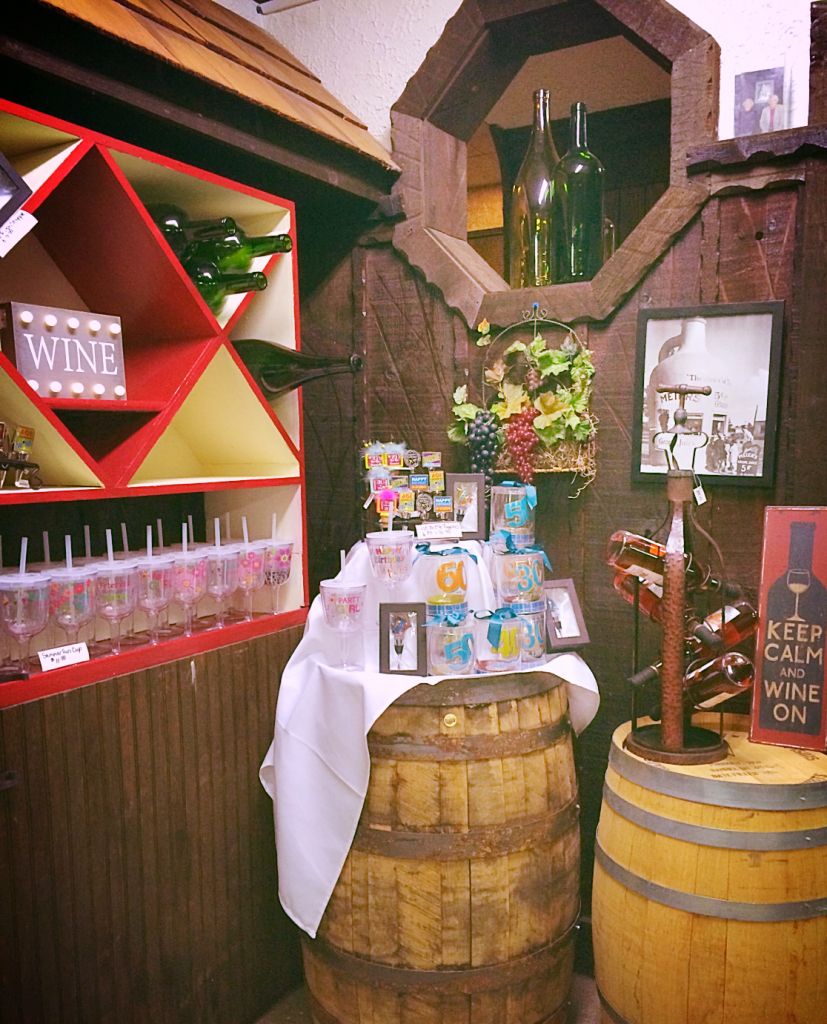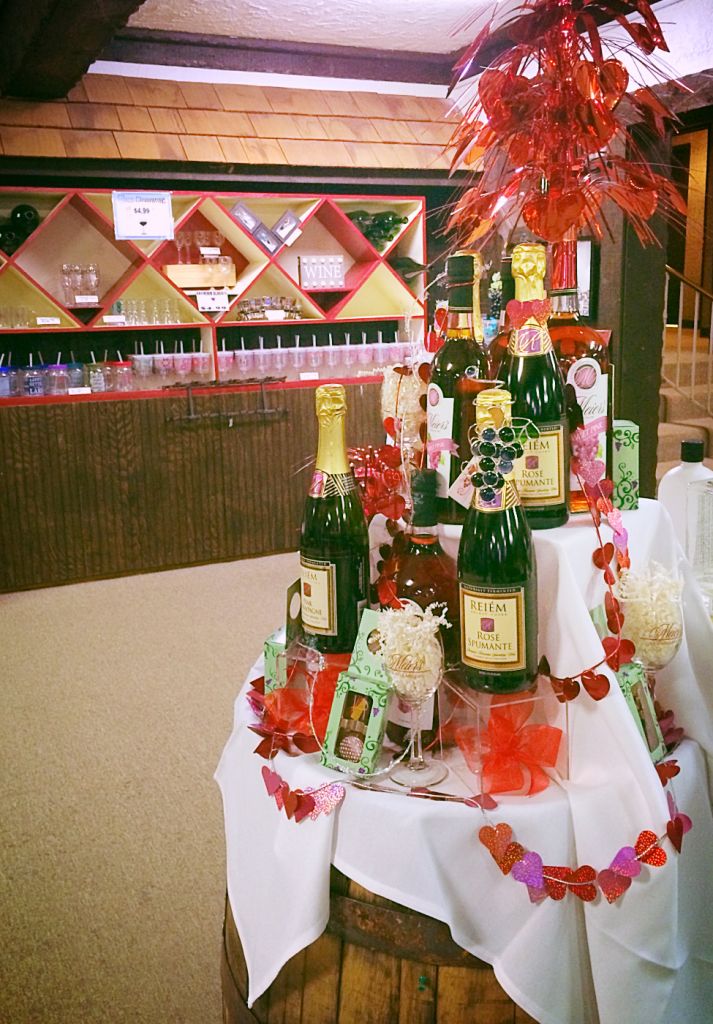 Located in the heart of Silverton, Ohio just 10 miles north of downtown Cincinnati, Meier's Wine Cellars retail store and tasting room await your arrival. With over 45 wine and cider varieties including dessert, table, sparkling and fruit wines you will definitely find something to please your palate. All the wines are available by the glass or bottle, and all ciders are available by the bottle or on tap.