Fresh air – check. Fun atmosphere – check. Delicious food, live music…check, check! All in an evening out with my man…what could be better?!
I recently had the opportunity to take the Mr. on a twilight canoe and dinner for two, hosted by Morgan's Outdoor Adventures. Out of all our date nights, so far, this one was the most fun!
The evening started with a meet and greet at Valley Vineyards, where we dropped off the car, signed a waiver, grabbed a name tag and met the rest of the group. From there, we hopped into a bus and made our way to the river. Our canoe trip was guided by Dirk and Lori Morgan, whose lighthearted banter kept the whole group laughing, and Dirk took the time to recognize celebrations (anniversaries, birthdays, etc.), which was sweet and personal!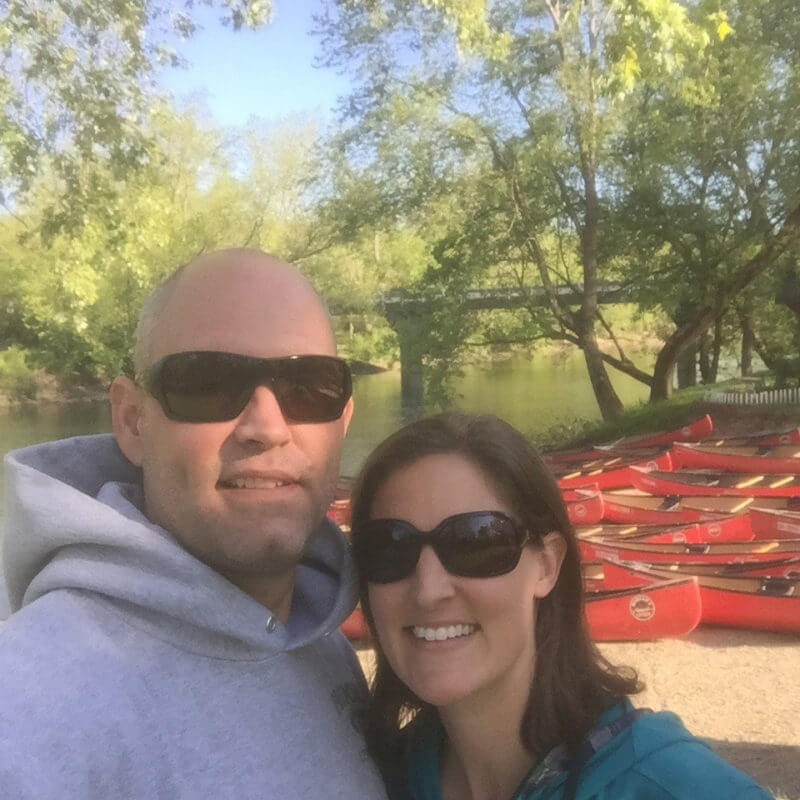 The three-mile canoe ride was so relaxing, I mean I was probably supposed to be paddling, especially since I signed up for the triathlon, but sitting back while my main squeeze rowed us down the river was so great! And we could see the cutest little turtles hanging out on logs, and hear birds sing and watch squirrels climbing trees. Best romantic view ever, thanks nature!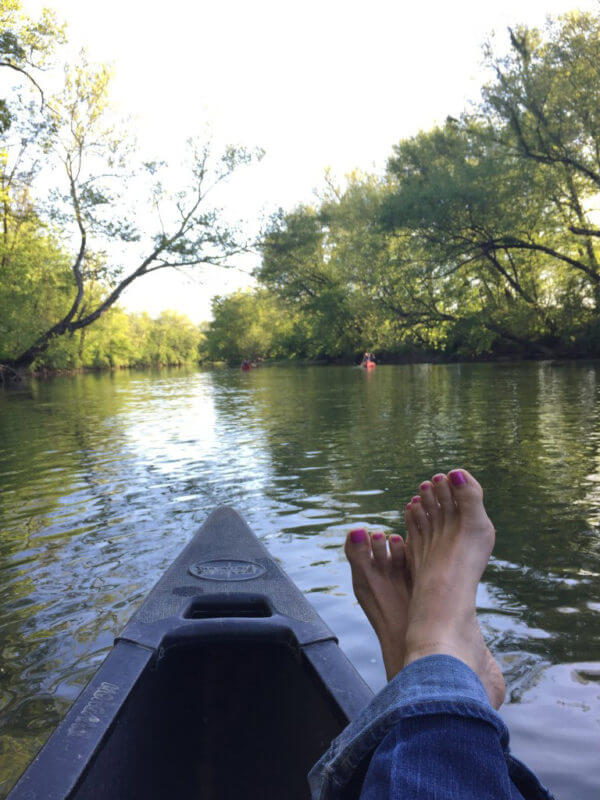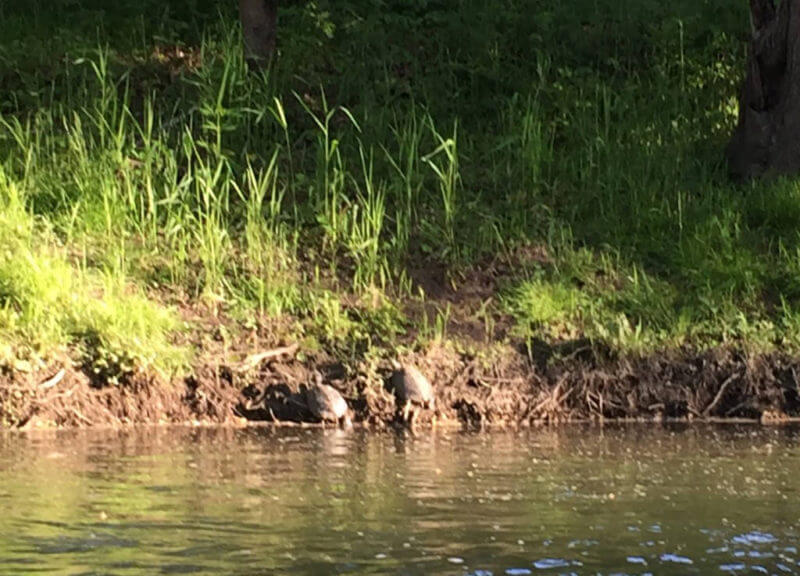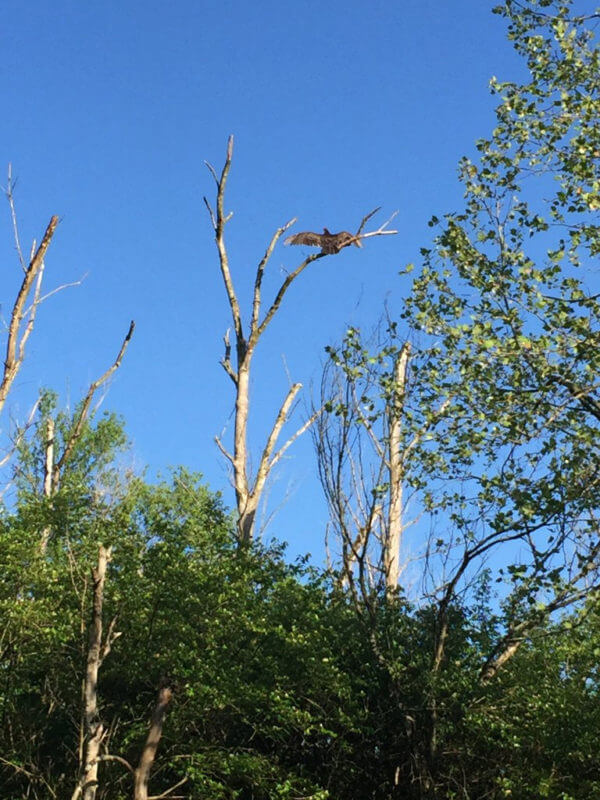 After the canoe ride was over, we all hopped back on our bus and went to Valley Vineyards for dinner. By now the air was a bit cooler, so bring a light jacket —  the atmosphere was relaxing and welcoming! For dinner, we had the option of steak or salmon, plus sides, salad and dessert! We went inside, picked up our steaks, seasoned them and put them on the grill. That's right, this is a grill-your-own-meat set-up. When your meat is grilled to your own perfection, go back inside and load your plate up with some sides! Bon Appétit!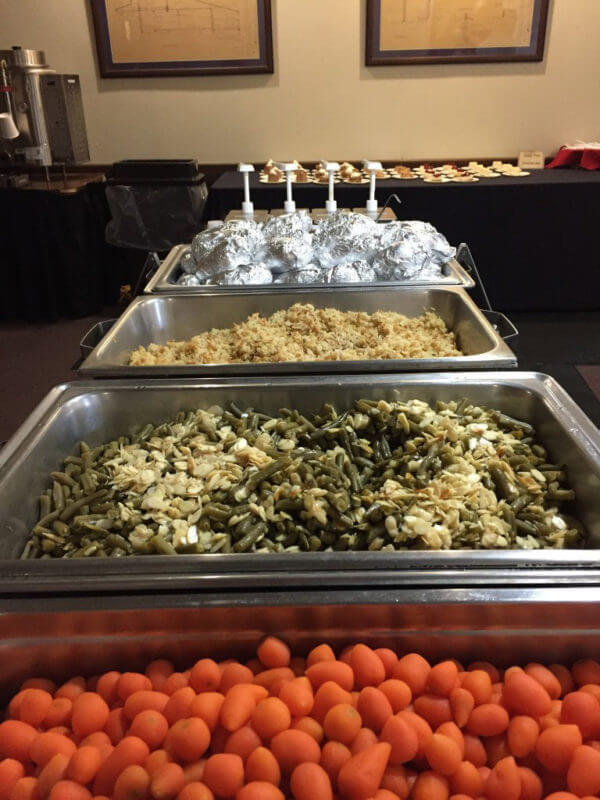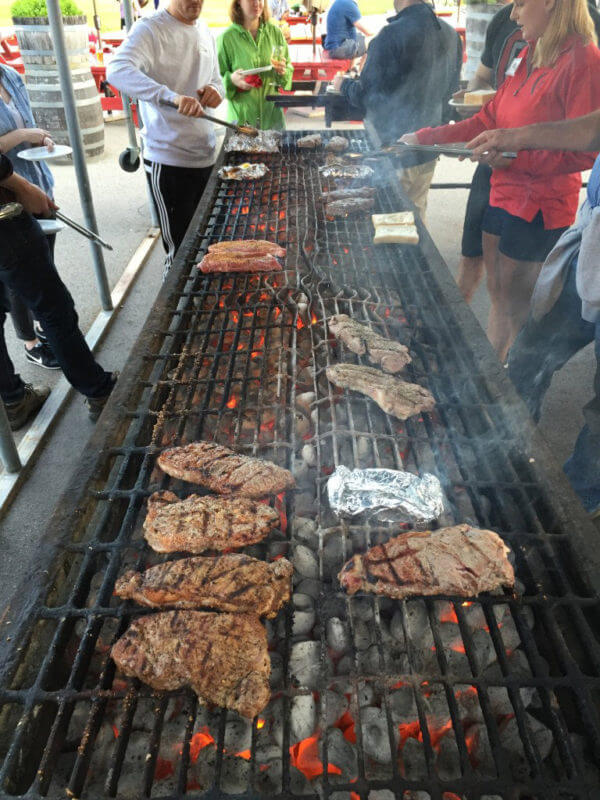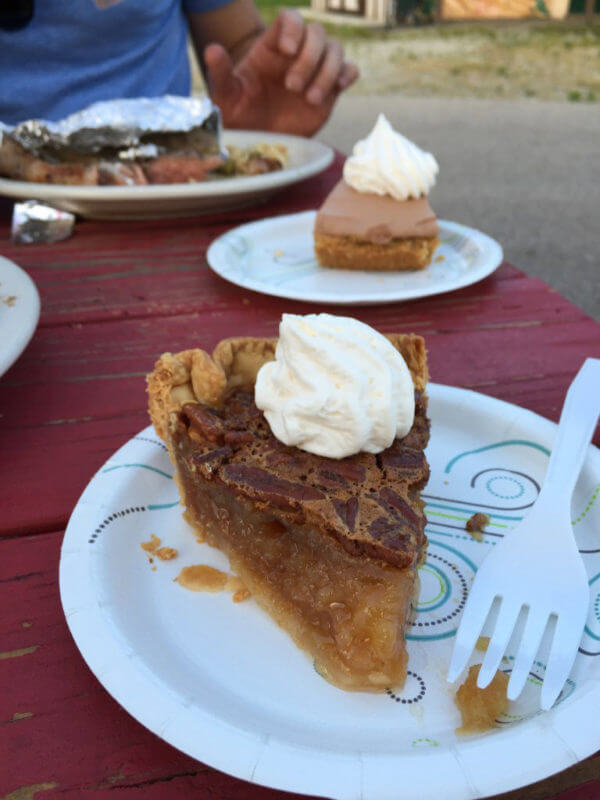 We had such a fun date night with Morgan's Outdoor Adventures and Valley Vineyards! Can't wait to do it again! If you're interested in a twilight canoe and dinner for two, be sure to get your reservations in…they fill up fast! And if you want to turn your evening into a weekend, you can rent one of their cabins or reserve a camp site, and enjoy a fire, s'mores and the sounds of the river! Plus, I'd give it a rating of ♥♥♥♥ hearts for romance and $$ for pricing!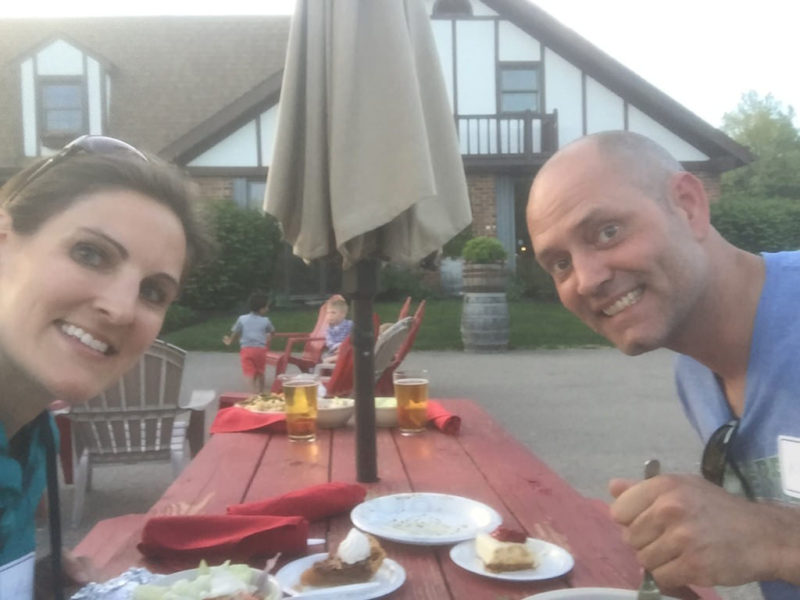 And definitely check out Morgan's July 4th event "Twilight Canoe and Fireworks Revue"
Morgan's Canoe and Outdoor Adventures in partnership and benefiting the South Lebanon Historical Society are bringing you our first annual VIP "Twilight Canoe & Fireworks Revue!" Join your host Dirk and Lori Morgan on a guided 3-mile canoe trip down a new section of the Scenic Little Miami River. This event takes place at Rogers Park in South Lebanon. Attendees can arrive as early as 4:00pm for festivities and music. At 6:00pm, we depart by bus and put in at our Mount Station access and enjoy an easy 3-mile canoe trip back to the park. Then we will enjoy music while dining on a delicious pig* roasted roasted to perfection with all the trimmings catered by Luigi's Olde World Market.
Here are some other events from Morgan's Outdoor Adventures… The Little Miami Triathlon (the largest triathlon of its type in the United States), Morgan's Dog Paddle (canoe and picnic with your family…and your dog), and Morgans Great American Kayak Paddle Battle. Plus, they of course rent canoes and kayaks to groups or families for a day of river fun!