Date night on a weeknight? I'll take it! My husband is a pilot and doesn't work a traditional schedule — so when the opportunity arises for a fun date night during the week, we're always available! Sign me up for any reason to get dressed up, put on a fab pair of heels and have a romantic dinner with my hubby!
It's been years since I've stepped into an Eddie Merlot's. Growing up in Indianapolis, Eddie Merlot's was always one of my family's go-to restaurants for fine dining, and I was thrilled to be back and looking forward to the upscale dining experience. We were excited to check out the one in Cincinnati!
We were affectionately greeted by the hostess upon arrival as she offered to take our coats and ushered us promptly to our table. As you walk into the main dining space you will immediately notice the rich warm gold tones, lofted arched ceiling and modern art deco décor. The restaurant is elegant, spacious and perfectly lit.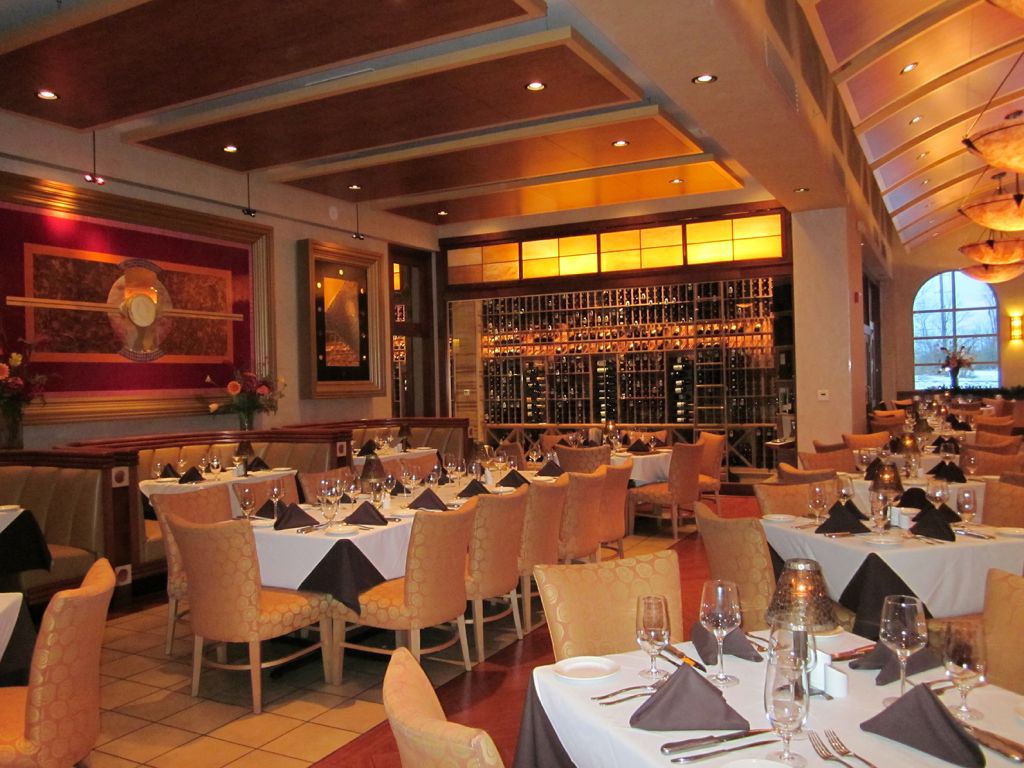 Romantic Note: Suggest a booth against the wall near the wine collection. The tables are large, providing an extra layer of intimacy to the evening.
We had the honor of having Howie and Al as our servers — their service was impeccable. Every detail was taken care of, and they were very attentive to all of our needs. They gave us space to talk, but were available when we needed something. Howie's engaging personality made us feel welcome and at home; we will definitely be back to sit in his section.
We opted for the signature Eddie's Smokin' Shrimp Cocktail to start. The shrimp were enormous and the cocktail sauce had a nice mild flavor.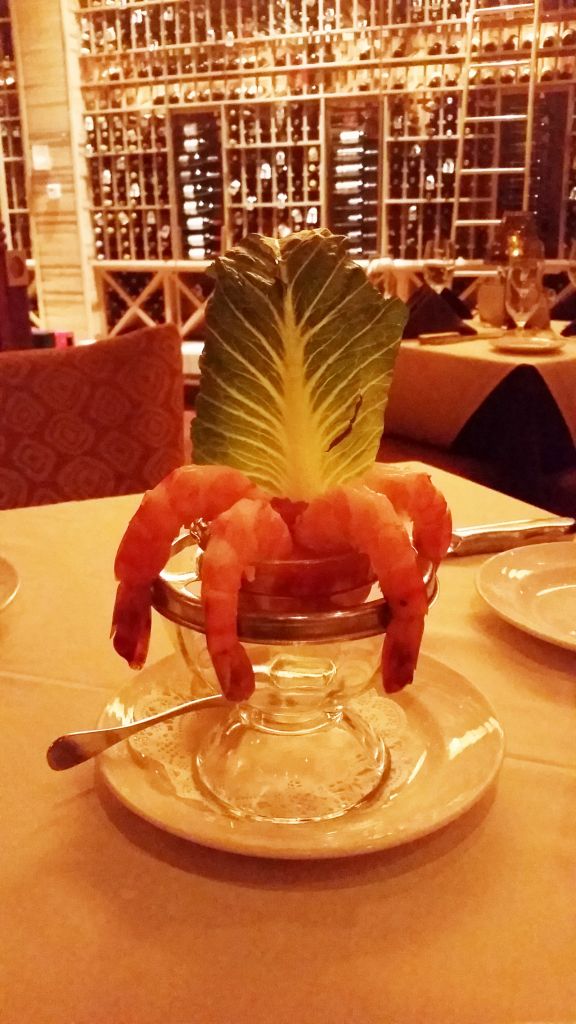 For the main course, my husband selected the New Orleans Mixed Grill that included a 4oz Filet Mignon, grilled shrimp, andouille sausage and roasted garlic mashed potatoes. His meal was accompanied by a side of fresh-cut Parmesan Truffle Fries. For the true truffle lovers out there, these fries are a must!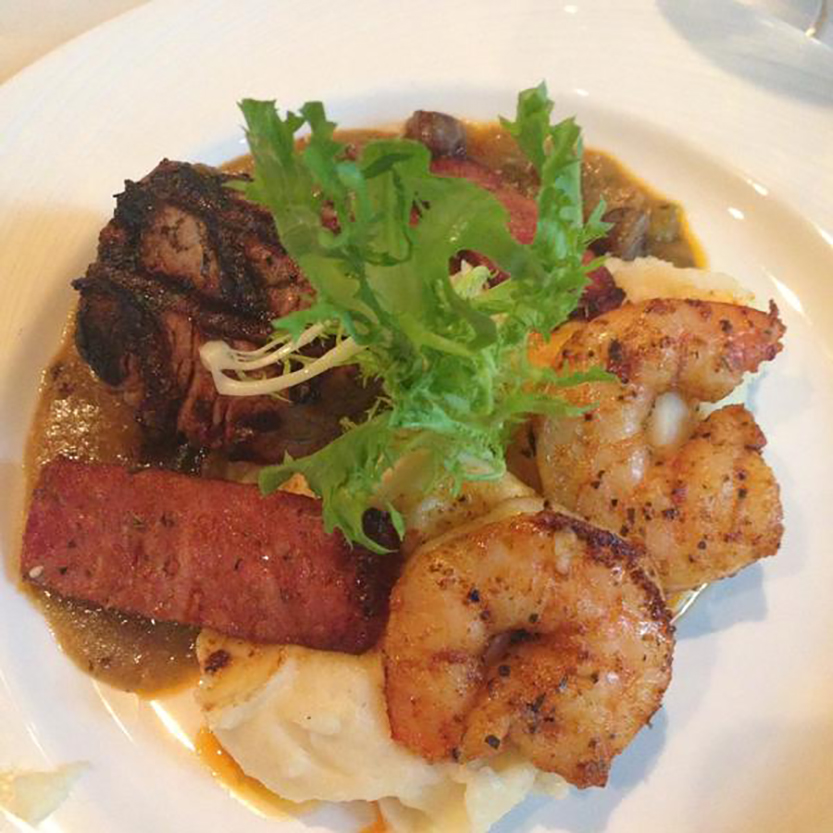 On Howie's recommendation, I selected the Roasted Beet Salad with lemon basil dressing and Sesame Ahi Tuna. I wanted something healthy and light; the combination was perfect.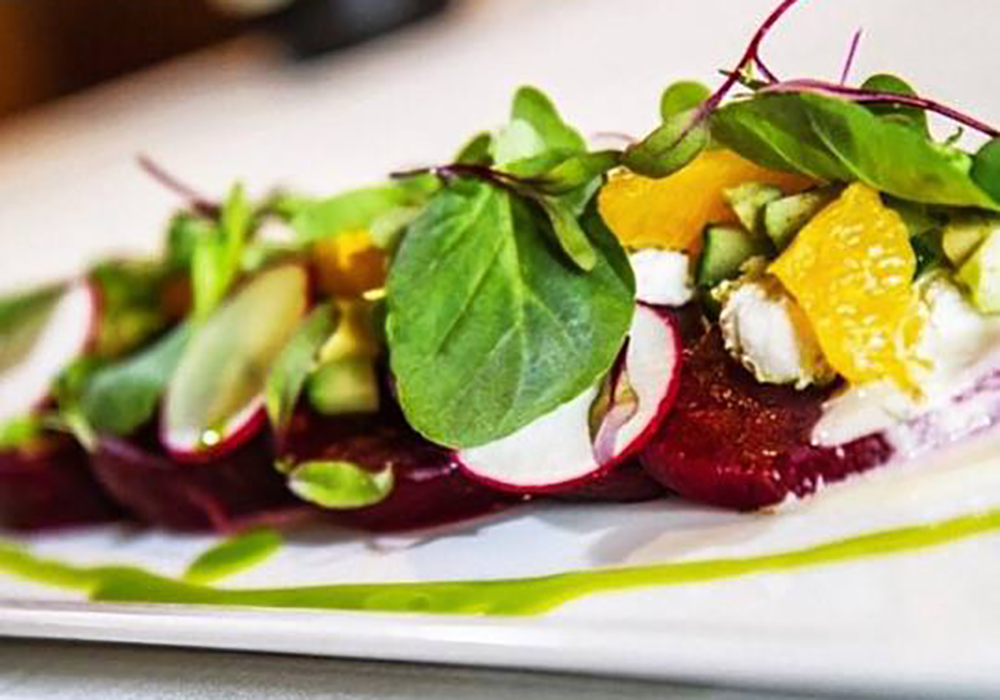 We ended our meal with Al's personal favorite dessert, the Peanut Butter Cup. The dessert was a divine ending to a truly amazing meal.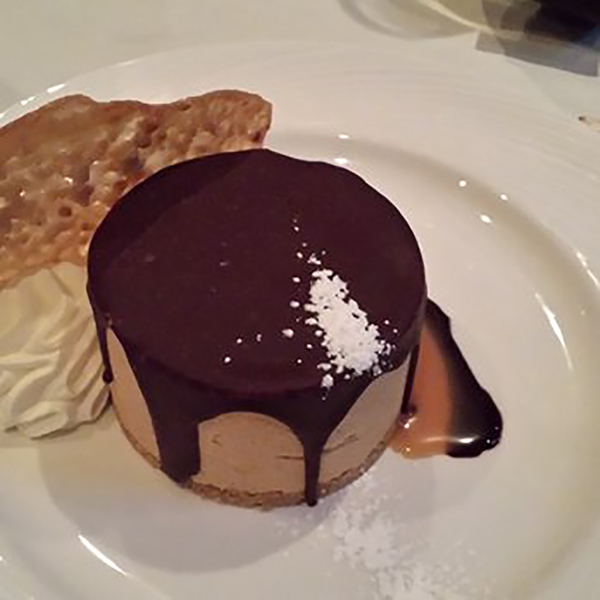 Dessert Note: If you are looking for a WOW factor to end your meal, simply select the Bananas Foster! The presentation is the best!
The next time you'd like a romantic date night with attentive service and a top-notch meal, check out Eddie Merlot's. It's the perfect upscale date night!
EDIT: The roasted beet salad is no longer available on the menu. For a full listing of the dinner menu, click here and for other menus available, click here.