You might have seen photos of littered woodlands, creeks, beaches, or other greenspaces juxtaposed with similar photos of the same areas but with no trash in sight. This trend of cleaning up the environment is in fact a new viral internet challenge called the #trashtagchallenge and has taken the world by storm. The objective is rather simple. Go outside somewhere where there's a lot of trash, take a photo, clean up, take another photo of your work, and then post it on the internet. Since Earth Day is coming up, I decided to partake in this environmentally charged trend with my boyfriend as a fun and out-of-the-box date idea. Why not clean up around our neighborhood to spend quality time with each other? Sounds romantic enough for me and my neighborhood could really use it!
But before we went out to do some major clean up, we had to do some prep work. There are some safety concerns that have been pointed out by some people regarding this eco-friendly internet trend including potential injuries, risk of infection, and exposure to pollution and harmful gases form toxic waste. I myself considered the possibility of stumbling on used needles (luckily, I didn't!) and wanted to know the proper precautions on how to store and dispose them. To combat these hazards, we made sure wear protective gloves and boots to protect ourselves from potential cuts and infections. I'd also recommend having a sturdy plastic bin that can't be easily poked through to store needles or even glass. We also thoroughly washed our hands once we were done to kill off any germs from our hard work. Sanitation is always important to any kind of cleaning.
We decided to clean up right outside our apartment complex as there is a huge hill between our building and other houses a few streets over. Our balcony overlooks this relatively small green area and we've always loved the view ever since we moved in together. But it has always been a no man's land of pollution. We've seen styrofoam, whole trash bags completely full of waste, diapers, and even wee-wee pads thrown into this wooded area like it was a landfill. It angers me and my boyfriend to no end which is what motivated us to act on this problem. As such, the original goal was to clean up the entire hill in hopes of inspiring the other tenants to keep the area clean and not throw their trash out their windows or balconies. Unfortunately, once we stepped outside and saw the dangerously steep slope, slippery mud, and the amount of trash that was well out of our reach further up the hill, it was clear one couple with one trash bag and makeshift pick up tools from Target to clean this mess was not enough, especially on a windy day.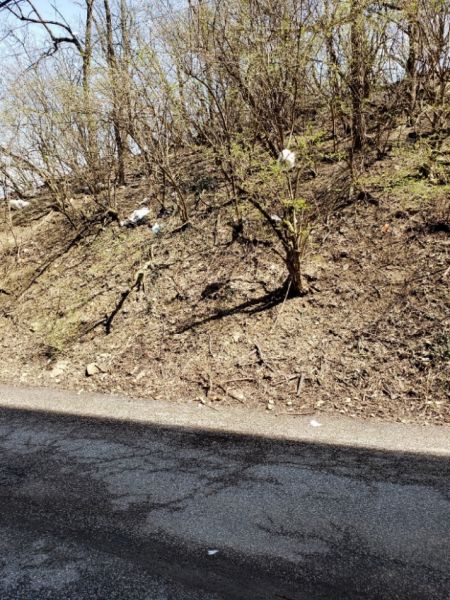 That didn't stop us from trying to make a dent in all that garbage though. For our first #trashtagchallenge outing I'd say we did a pretty good job despite these obstacles. We picked up around 5lbs. of trash; most of which were shards of glass and cigarette butts. Our most notable finds where loose change and a small plastic kid's toy totally intact. Even though there wasn't a tremendous change in where we cleaned up, we still felt good about what we did. That's 5 less pounds of garbage that would have made its way into the ocean or in some animal's stomach. Since there is still plenty of litter strewn about the wooded areas around the property means another date later this spring! Let's just hope the other tenants help keep the area clean.
If you and your partner don't mind getting your hands dirty this spring why not spend some time cleaning up the outdoors? You'd be surprised how intimate taking care of the Earth is. And it can be a fun and interesting story to tell your friends! If you like to take walks or jogs together, bring a trash bag each and pick up any trash you see during your route. (That's also a huge internet craze from Sweden called plogging!) Contact your local park and volunteer to clean up or help organize your own #trashtagchallenge for your community. As always, stay safe when picking up trash and be informed of how to dispose any waste you clean up. Who knows what you'll find? People throw away the craziest things and Mother Nature could really use the help!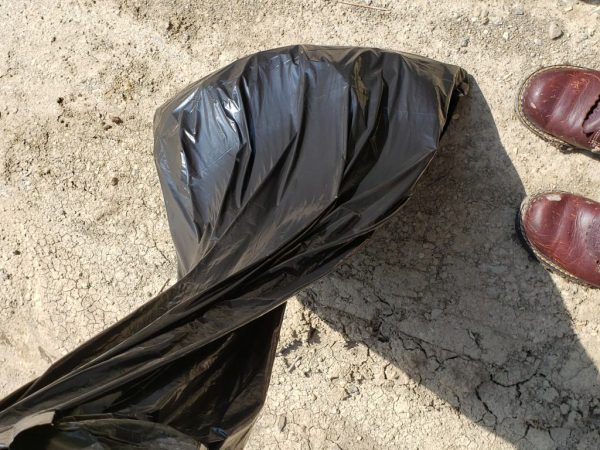 Of course, partaking in the #trashtagchallenge to clean up litter is by no means the only way to give back to your community. There are plenty of organizations you and your date can volunteer at here in the greater Cincinnati area to make the world a little cleaner. Even if you can't find the time to volunteer together you can always donate instead.
According to  Cincinnati Parks' 2007 Master Plan, their mission is "To conserve, manage, sustain,  and enhance parks' natural and cultural resources and public green space for the enjoyment, enlightenment, and enrichment of the Cincinnati community." There are plenty of volunteer opportunities on their calendar to check out!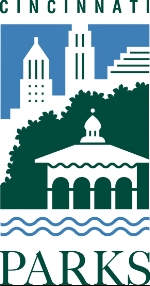 The Green Umbrella Regional Sustainability Alliance focuses on sustainability through collaboration with over 200 area non-profits, businesses, educational institutions, and governmental entities. While originally their mission was on conserving greenspace Green Umbrella has since then expanded their work into so much more!
Keep Cincinnati Beautiful is a grassroots network expanding over 52 neighborhoods dedicated to keeping the city of Cincinnati beautiful. Their purpose is to provide change in their communities through education, revitalization, and environmental initiatives. With over 67,000 volunteer hours and 1,500+ clean up events so far this year there is no shortage of work to be done!
Greater Cincinnati Earth Coalition pledges to respect and honor the Earth by working to promote the beauty and environmental quality of the Ohio-Kentucky-Indiana tri-state region. They along with Keep Cincinnati Beautiful are hosting Earth Day celebrations this month! Details about the events can be found on their respective websites.
Everyone loves the Cincinnati Zoo & Botanical Garden! Their vision is to inspire a passion for nature and saving wildlife for future generations through adventure, conservation, education, and community. Who wouldn't want to hang out with a bunch of animals as volunteer work?
Taking care of the Earth we live on can be a fun experience for both you and your partner. As Essayist, Emily Bernard said in Oprah Magazine, "To protect the planet, we need to see it as an extension of ourselves and not just the place we live." Whether it's donating your time or money for a cleaner Cincinnati or trying to stop using single use products, it all adds up to a healthier world. Climate change is making an enormous impact on our lives and it's our responsibility to change our habits to stop it in its tracks. An issue this massive is indeed incredibly overwhelming and at times uncomfortable to think about. However, what matters the most is that we all come together in order to make that difference. That power in numbers can and will make that problem easier to tackle and easier to solve. Happy Earth Day everyone!