I was ready for date night. It was Saturday afternoon, and I had spent all morning in a stuffy gym full of sweaty kids at a Kendama expo. I had listened to the click clack of kendamas for 3 hours while my 12-year-old son blew up my phone with texts begging for me to pick up a Son of Baconator burger on the way home. I needed alone time with my husband in a quiet, adults-only restaurant and I could not wait for our reservation at The Presidents Room that evening.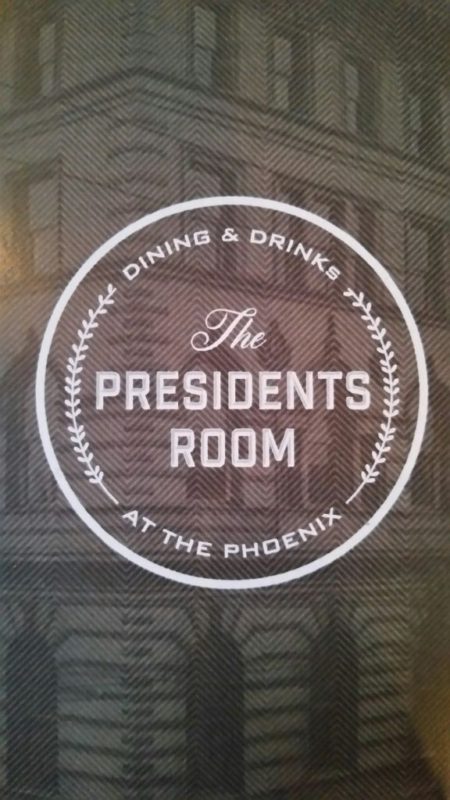 I cannot express how much we loved The Presidents Room, but I'll try! First, it was super easy to find, located at 812 Race Street in downtown Cincinnati. I love dining downtown, but always worry about parking. Well, there is a parking garage conveniently located right next door to The Presidents Room, and that night it was only $2 to park. Score!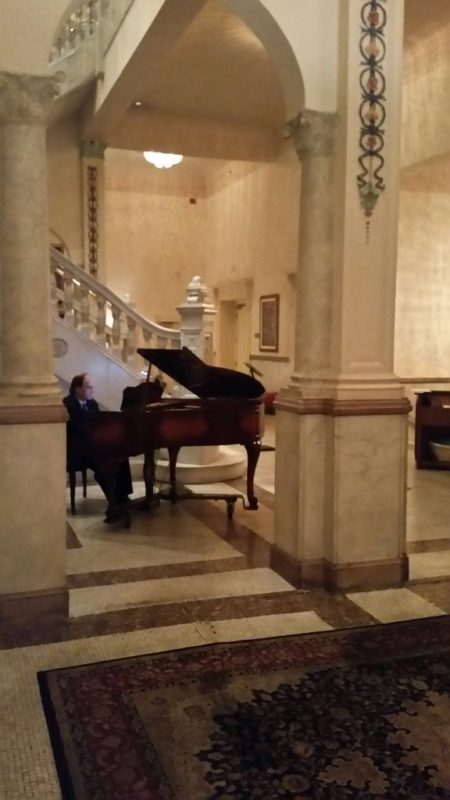 We walked into The President's Room and took an elevator up one floor to enter into the dining room. The atmosphere is spectacular with its rich wood paneling, floor to ceiling book shelves and fireplace. It's very cozy for such a large room. Right outside the dining room there is a pianist and a huge marble staircase. It's such a beautiful lobby. We felt very fancy!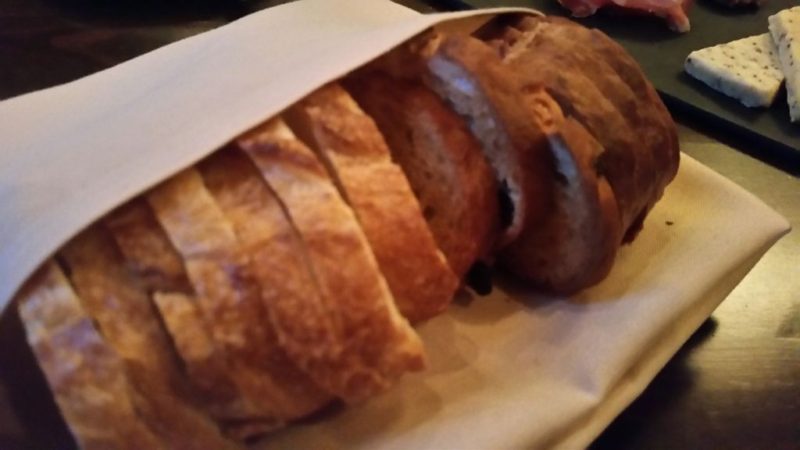 We were greeted with complimentary champagne, as are all first timers, and our server was very friendly. We decided to start with the Charcuterie Platter and cocktails. This appetizer is served with bread from a local baker, 16 Bricks, as well as delicious artisan cheeses, smears, peppers and meats. It was a great start.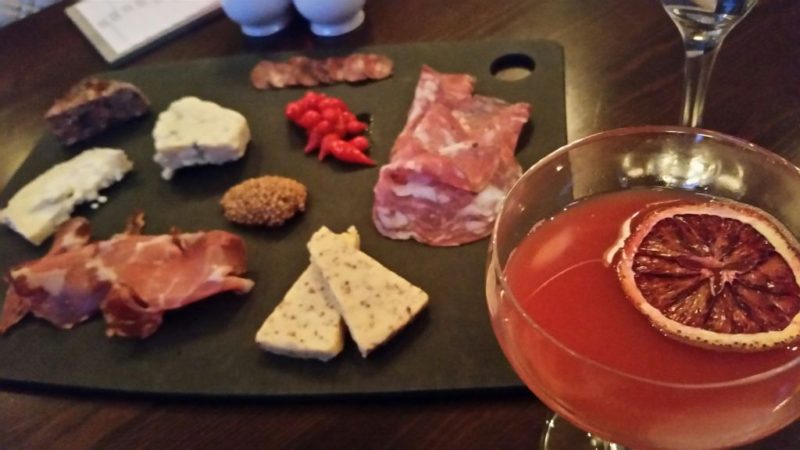 Along with our appetizer, we were served melt in your mouth fried biscuits with apple butter. Oh my, they were delectable!!!
While we perused the menu and waited for our food, we talked to our server about the history of the building, which houses both The Phoenix, an events venue, and The President's Club. The building was a Jewish men's club in the late 1880s, and the dining room was the president's office. It's a pretty sweet office at that! Over the years several restaurants and clubs have called the building home, but The Presidents Room has been a staple there for the last few. The floor to ceiling book shelf shows off vintage books, busts of various U.S. presidents and other historically significant pieces. It's very beautiful.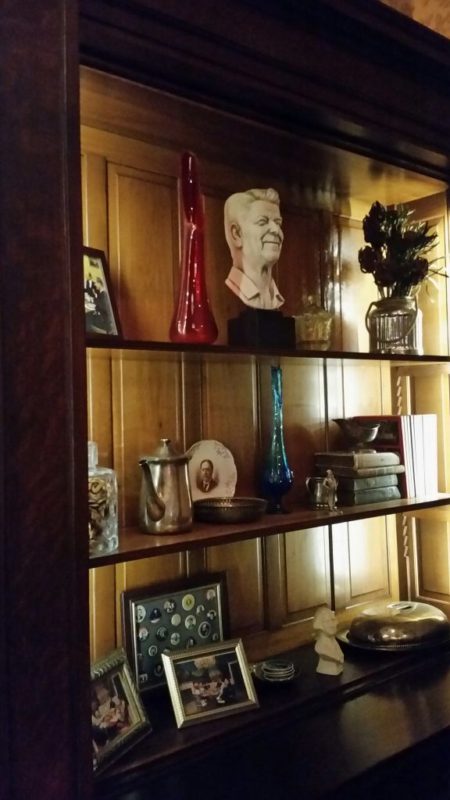 My husband chose the Tonnarelli for his main course. This was a delicious dish of pasta, garlic and steamed cockles.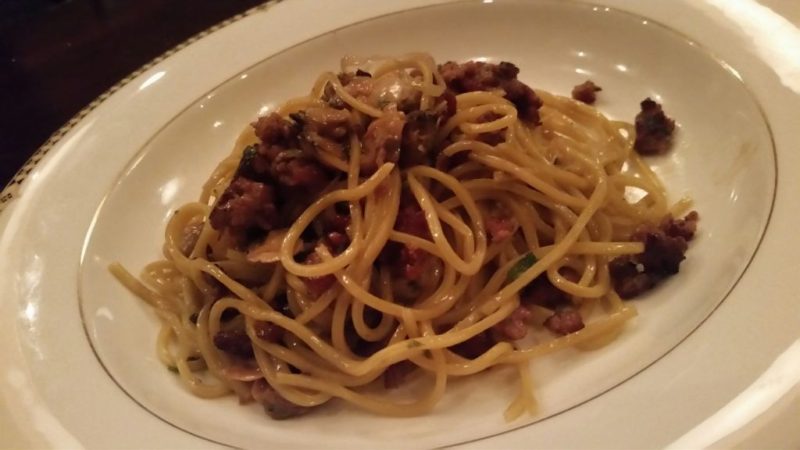 I went with the Agnolotti, another pasta dish, but with seared pumpkin, butter and brown sugar. Both were delicious and the portions just enough. I love trying new things and both pasta dishes were unique and not one I'd find on a night out with my kids!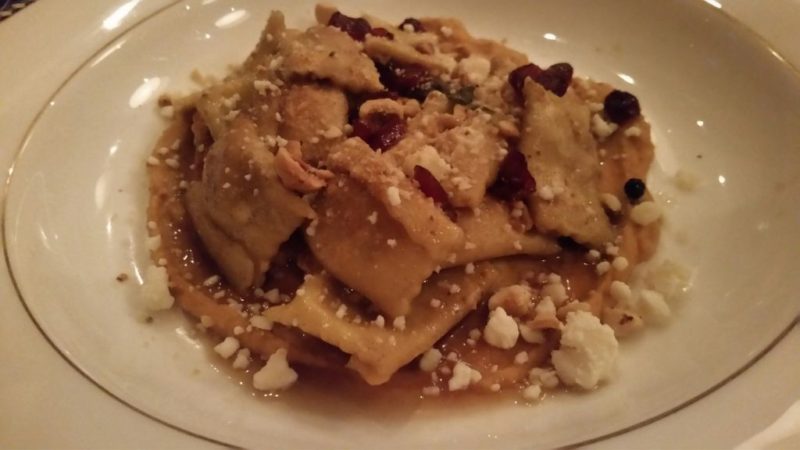 I made sure to save room for dessert and shared the Chocolate Pots de Creme with my husband. This was a 'pot' of chocolate mousse topped with roasted coconut gelato, and then sprinkled with a pretzel like crumb topping. It was the perfect ending to a wonderful meal.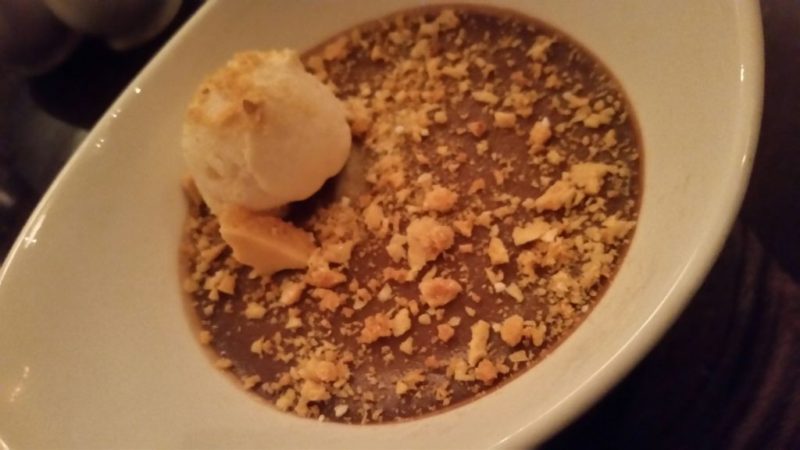 This was such a fantastic date night. It was the perfect environment, easy to get to, delicious food and friendly service. We will definitely go back. In my book, The Presidents Room is a 4 out of 4 'hearts' for romance! It is a little more expensive (4 out of 4 price rating), but totally worth it for a special night. If you have an anniversary, special date or just want to get away from the kids, you should really treat yourself to a night at The Presidents Room!