My husband and I used to frequent TGI Fridays when we were younger for date nights. We ventured out last Sunday evening to check out the new Fridays at Stone Creek Towne Center, nestled between Olive Garden and Logan's Roadhouse. The restaurant is only the second of its kind in the casual dining chain to feature a new aesthetic.
The new location features a more contemporary look. Glass garage-style doors connect the bar to an amazing patio area with wicker loveseats and coffee tables and wooden bench booths and fire pits.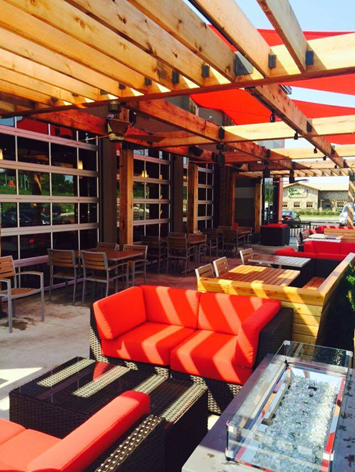 The bar features 24 beer taps, about three times the amount found at a typical TGI Fridays. The new tap system allows the restaurant to cater to fans of craft and macro beers. Local brands on tap include Rhinegeist, Mad Tree, Christian Moerlein and Rivertown.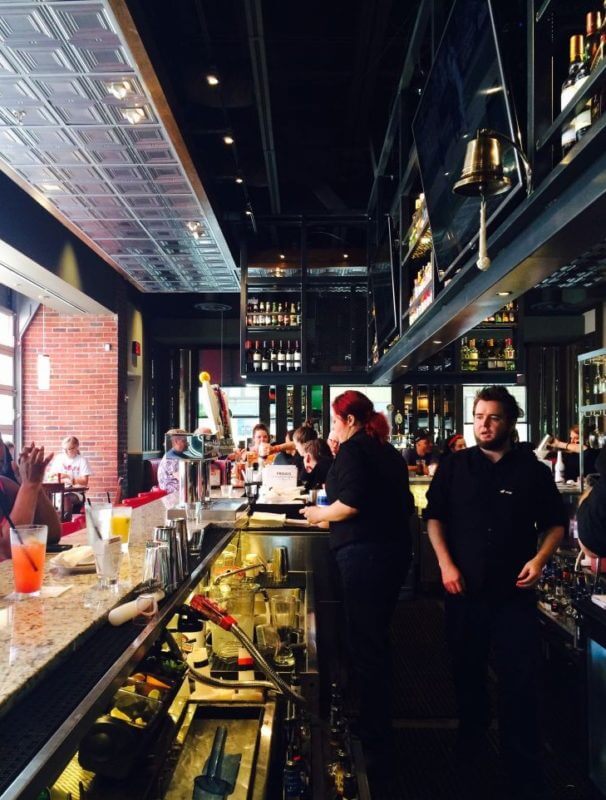 I noticed the dining area features more "soft seating" in booths and minimizes the tables that were common at older TGI Fridays restaurants. There is also an open "exhibition" style kitchen. Which makes the food preparation part of the dining experience.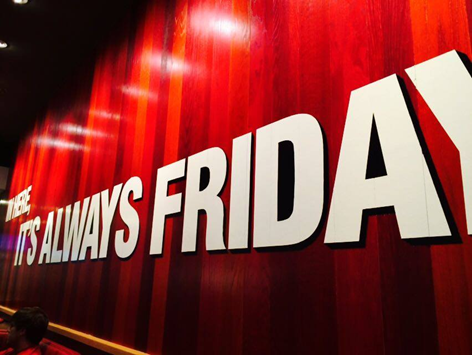 One thing that didn't change much is the food! They still carry the classic American food options and Jack Daniel items. We started off the evening with drinks and an appetizer per the suggestion of our server Aaron.
We chose the "Choose 3″(or 4 or 5) Apps depending on party size (or your appetite).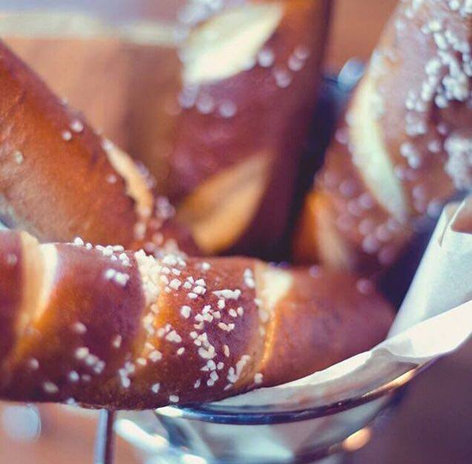 We chose: Boneless wings tossed in Jack Daniels BBQ sauce, Crispy Green Bean Fries and Warm Pretzels with Craft Beer-Cheese Dipping Sauce.  The wings were fabulous.  I have been wanting to try Fried Green Beans!  They were AMAZING! My most favorite of the 3 if I had to chose would be the Pretzels! They were deep fried to perfection leaving the insides soft and the outside crisp. We demolished the beer cheese that went with them.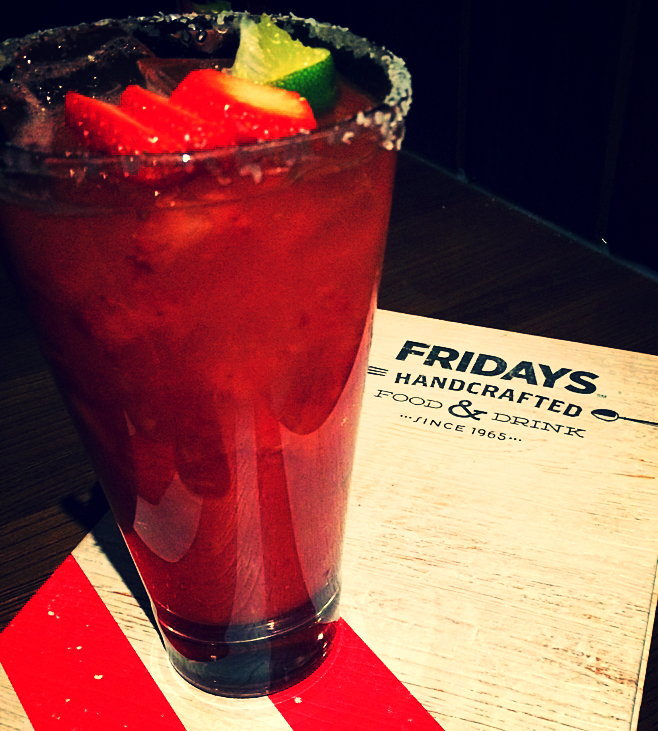 For our beverages, Scott chose his typical Bud light! I went for the new Ultimate Casamigos Strawberry 'Rita – Casamigos Blanco Tequila, Cointreau, fresh strawberries, organic agave, fresh lime and lemon juice. If you like spice they also have: Ultimate Casamigos Spicy 'Rita made with fresh jalapeños.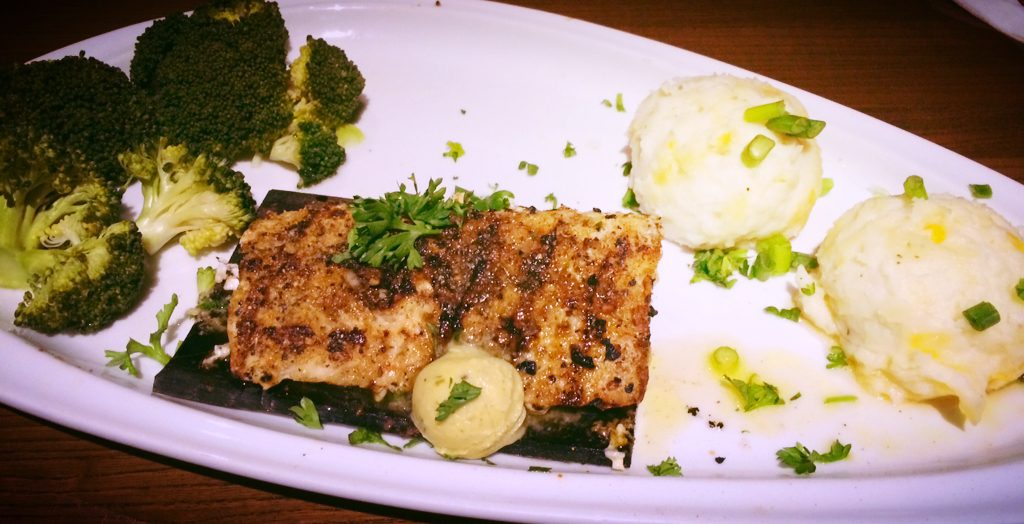 For my entree I chose the new Bourbon Barrel Mahi Mahi — this was divine!  It was perfectly seasoned with hickory-smoked sea salt and fire-grilled over bourbon-soaked planks for a smoky vanilla sweetness that brings out the natural flavor. I chose classic mashed potatoes and broccoli for my sides.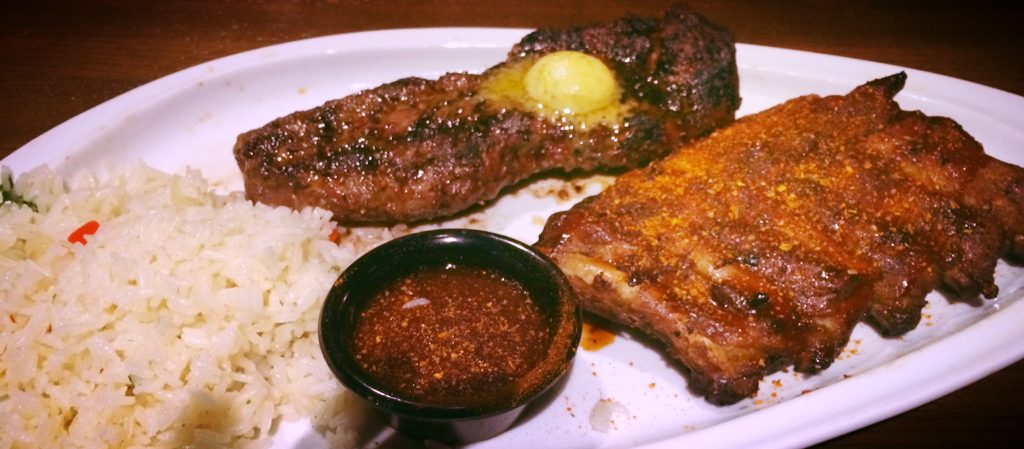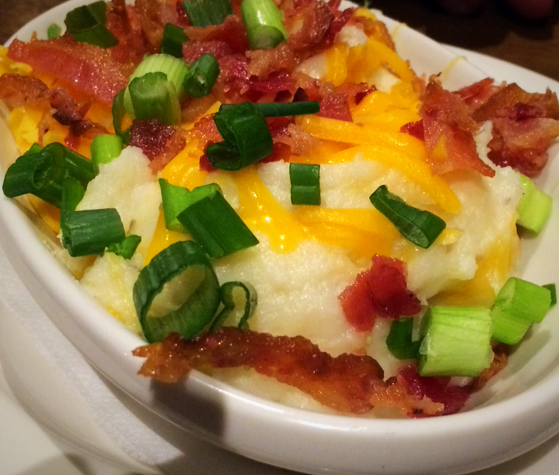 Scott chose the new Jack Daniel's® New York Strip & Jack Daniel's® Ribs. He had no complaints. The ribs fell right off the bone, and the steak was seasoned and cooked just right. He chose loaded mashed potatoes & Rice.
For dessert, we had our old favorite! The Fav Oreo® Madness – cookies and cream ice cream sandwiched between layers of hand-crumbled Oreo® cookie crust, drizzled with premium Ghirardelli® chocolate sauce.
We had a great night reminiscing about old times and feeling young again at Fridays! The service and food were great! We can't wait to go back to enjoy the outside space when it is a little warmer out!