The first time I ever did an escape room was in Nashville, and it was amazing! No doubt, I had to give Houdini's Room Escape in Montgomery a try.
We arrived early at Houdini's, so we had some time to relax in the waiting room. They give you several small puzzles to get your brain power going. We won't talk about how my boyfriend completed two puzzles and I remained puzzled with mine.
The room we chose was The Tower. The story behind this room is that we decided to kill time at Carew Tower before going to the Reds game. Unfortunately, we got locked inside the gift shop and we lost our tickets! Our goal was to find the tickets and escape within an hour.
They offer other rooms like The Lab, The Oval Office and Houdini's home. You can view those photos below, but you have no idea what secrets lie in the rooms!
It was just the two of us for this room, but they recommend having a group. They will even pair you with other people to fill a group.
We had fun, but we didn't escape! There are so many puzzles that go at once that it's necessary to have a group so you can divide and conquer. Our room was kept at the same level as a group so we could get the full experience, but if it's a smaller group, they will cut out some puzzles.
Houdini's Room Escape puts a lot of effort into their rooms, and it's definitely worth it! The staff also is really friendly and helpful. During your escape mission, you are given clues from them on a TV screen. You can also ask for clues specific to what you're looking for.
There is a lot of pressure, but the escape can be so rewarding!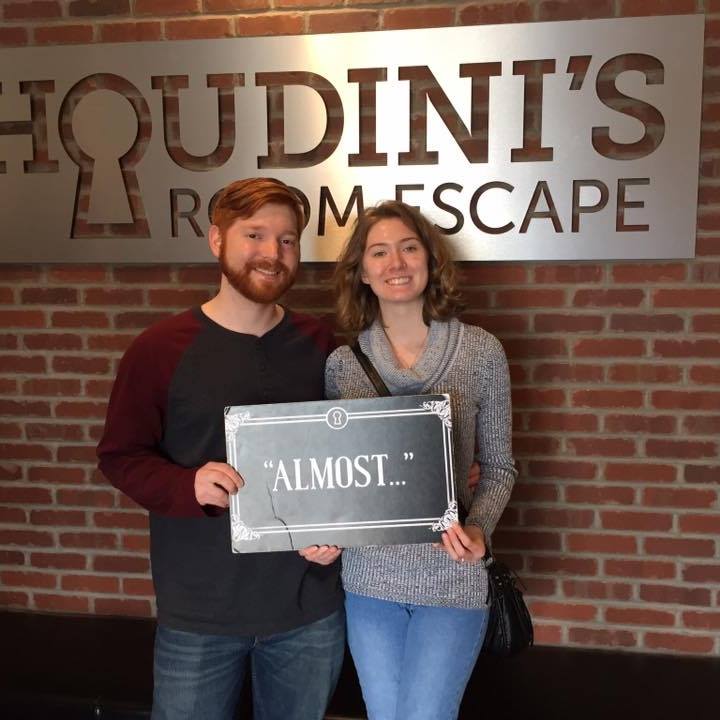 Houdini's Room Escape
9309 Montgomery Rd.
Cincinnati, OH 45242
Monday Closed
Tuesday Closed
Wednesday Closed
Thursday 6–8PM
Friday 6–11PM
Saturday 12–11PM
Sunday 12–8PM