As we all well know, date night is not just for the grown-ups. When you are young and just dipping your toes into the dating scene, it can be really frustrating to find something fun and appropriate to do that allows you to have fun and get to know your date.  As parents, we want our teens to explore the dating world, but at the same time make sure that activities are age appropriate. We've put together some fun teen-friendly date ideas to help your teenagers have fun and make the most of their date experiences.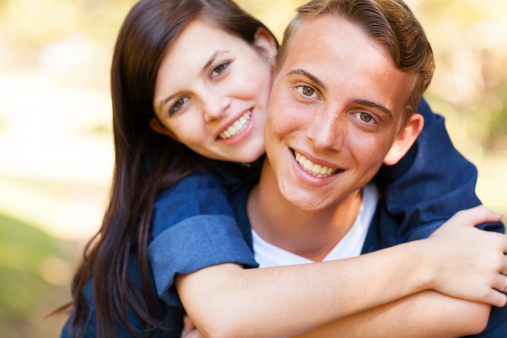 Roller skating – Whether you're a skate pro, or total beginner, hitting the skating rink can be a great date idea. If you want to make the date last, grab a snack from the snack bar and take a break to talk and eat or plan lunch or dinner for after your skating session.
Outdoor concerts – Many local parks host outdoor concerts during the warm weather months. Washington Park, Fountain Square, Sawyer Point and many more have an online schedule of fun events so you can plan your date ahead of time.
Outdoor movies – Much like outdoor concerts, many local parks host teen–friendly outdoor movie opportunities through the spring, summer and fall. Smale Riverfront Park and Washington Park in Cincinnati and President's Park in Edgewood, KY all host outdoor movie events.
Dinner and a movie – Dinner and a movie is a classic date night for a reason. You just can't get much more romantic than sharing a big popcorn with your special someone – no matter what age you are. Scope out the best new releases, pick out a nearby restaurant and you're set!
Picnic at the park – You can never go wrong with a picnic in the park, and it fits well into a teen's dating budget! Get together to pack a basket full of your favorite snacks then grab a blanket and head to the park. Take along a Frisbee for tossing, and your camera for documenting wildlife and you've got a fun date in the great outdoors.
Game night – Make your favorite snacks – popcorn, pizza, etc – and get out the Monopoly and Jenga! A little friendly competition can be fun, and it's something you can do on a really limited budget.
Bowling – Bowling is fun, everyone can do it (although not all of us do it well), and it gives you plenty of time to chat and get to know each other – which is what date night is all about! Most bowling alleys also have a snack bar where you can grab a drink and treat to round out your date.
Mini golf – Affordable and fun, miniature golf is always a great bet for a teen date idea. Follow up your mini golf session with frozen yogurt or ice cream from your favorite local spot and that's one sweet date!
Cheer on your favorite team – Whether it is your high school football team, or your local baseball team, sporting events are great date ideas. Many cities have minor league baseball teams as well (Florence Freedom) and tickets are very reasonably priced.
Visit the zoo, a museum or the aquarium – Does your family have passes to the local zoo, a favorite museum or the aquarium? That's a perfect way to make your date affordable and fun. If not, admission is usually very reasonable, and you are guaranteed a great time. There are even some unique museums in the area that can be a fun and unique date idea.
Local Festivals – Everyone loves a festival or carnival! Rides, fun games, music, performers and food – what a fun way to spend an evening!