THANK YOU TO ALL WHO ATTENDED!
Be on the lookout for our next event!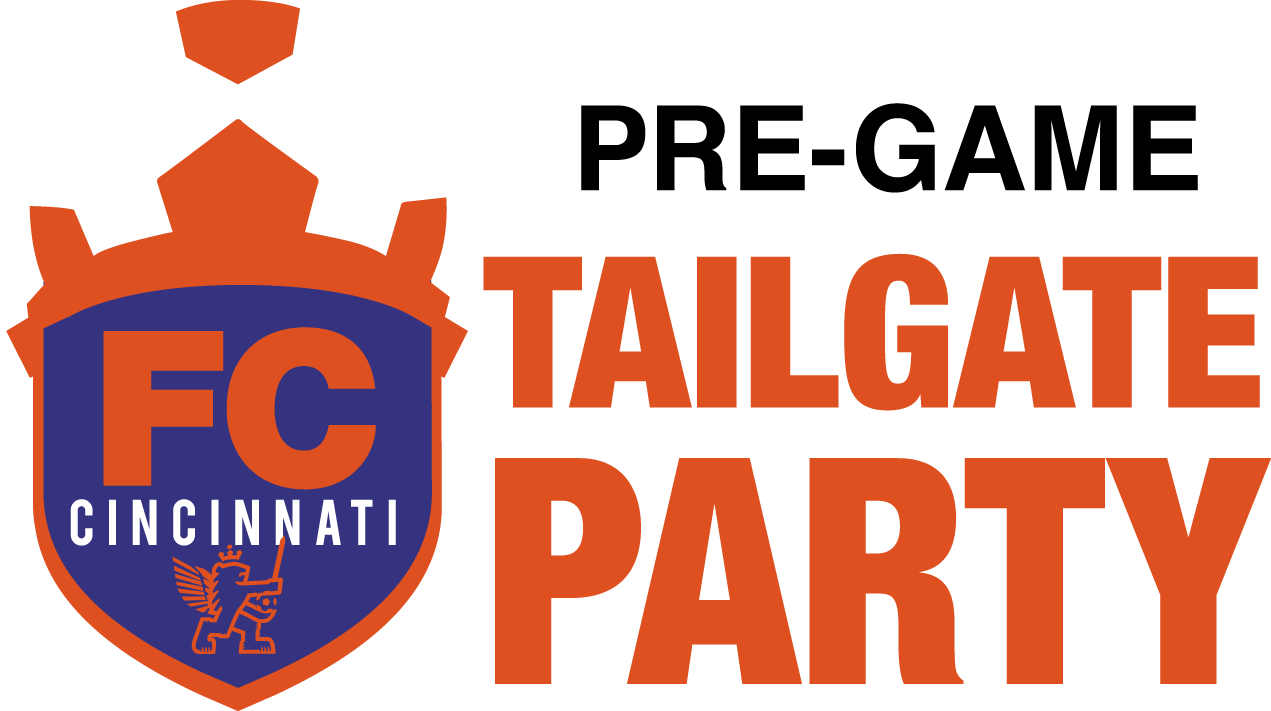 Date Night Cincinnati has partnered with FC Cincinnati Soccer to bring you a fun 'sports date' night at Nippert Stadium!
The night will be filled with fun starting at 5:30 pm on June 18th at the "Sheakley Lawn" area located just outside of the Nippert Stadium gates. We'll have a huge tent filled with food, beer and exhibitors. We'll give you a "soccer 101" guide to help you learn what these crazy soccer fans get so worked up about and why. As a part of your date night package, you'll receive tickets to the game (Section 119). The soccer game starts at 7:00 pm, you're welcome to stay in the tent until 7:30 pm for food and beer, but you can leave the tent for the game seats whenever you like. Once you're out of the tent, you're on your own for beer and food – and sorry, but you can't leave the tent with a beer.
Soccer games last 90 minutes, plus 15 minutes for halftime — so your evening date timing is a sure thing. The game kicks off at 7 pm, halftime will be around 7:45 pm, second half will start around 8:00 pm and the game will end – even if the score is tied – around 8:50 to 9:00 pm, Then you can head to whatever date night nightcap destination you prefer in or around the UC Clifton campus area. Nippert Stadium is an absolutely electric venue for professional soccer, with a total of over 35,000 fans attending the first two home games…  vuvuzelas, smoke canisters (only in the rowdy end zone sections, not your section), large waving flags and fun rhythmic chants occur during the entire game making for a fun sports date experience. You can even swing by one of the merchandise booths inside Nippert and pick up an FC Cincinnati scarf so it looks like you're an old pro at being a soccer fan!
While kids are always welcome (even encouraged!) at soccer games, our private tent event is an adults-only venue, because of the beer and wine (must be 21 to purchase a ticket and gain admission). So enjoy the night out with just the two of you – or find a dozen friends to come along – and participate in Date Night Cincinnati's Sports Date event at FC Cincinnati on June 18th starting at 5:30 pm.
In addition, you will receive a Premium Membership with Date Night Cincinnati!
With each package purchased, you'll get a Premium Membership with Date Night Cincinnati, which means that four times per year you'll receive the printed Date Night Magazine in the mail at your home, you'll get early access to our great restaurant and experience reviews, you'll get discounted admission to future Date Night Cincinnati events and you'll be able to submit YOUR perfect date stories for publication on our website with potential to be featured in our magazine!  So what are you waiting for?  If you've read this far, it's obvious you want to come have a fun night out with us and experience a professional soccer game, enjoy locally brewed craft beer from 50 West Brewery, enjoy great bites from local Date Night Cincinnati destination restaurants including —The Pub: FC partners and the official "home" for televised games and team functions, Nicholson's Tavern and Pub and more! Click on the Buy Tickets button, and let's plan to have a fun night out together.
Couples Package (2 tickets) is only $49
Single Package is only $29

With each ticket package includes:
Date Night Cincinnati Sports Date Party Tent admission – 5:30 to 7:30 pm on June18th
FC Cincinnati seat ticket(s) in Section 119 – game starts at 7:00 pm (following the party)
2 drink tickets per person for beer or wine
"Lite Bites" from local destination restaurants
A Soccer 101 Guide Book
And more!!
For more information on this event, or about Date Night Cincinnati in general, please email support@datenightcincinnati.com.
*** If the game is canceled/rained out we will reschedule our event. In case of rain, we will have a tent at the pre-game party.
[folder-gallery fid="1″]