There are so many different ways we choose to celebrate, but intimate and romantic dining seems to be a longtime favorite. Nothing says romance like taking the time to plan a special dinner at a restaurant where you know the staff will create a memorable and romantic evening for you and your sweetheart. With that in mind, we've put together a list of just a few of the top special occasion dining options in Cincinnati and Northern Kentucky to aid you in your pursuit of the perfect celebration dinner.
GREATER CINCINNATI
Prime Cincinnati: Downtown – Prime 47 offers elegant downtown dining, convenient to the Aronoff Center. The staff goes out of their way to create a unique and memorable dining experience for every guest.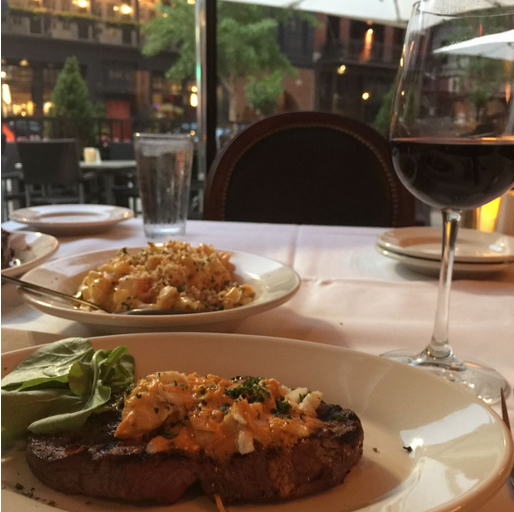 Orchids at Palm Court: Downtown – Ask anyone in the Cincinnati area for their recommendation on a special occasion restaurant, and you're sure to hear about the Orchids at Palm Court. Elegant, creative and romantic – perfect for a special night out.
The Presidents Room: Downtown – Our reviewer, Michelle, will tell you that The President's Room is an elegant and delicious dining experience, perfect for any special occasion celebration.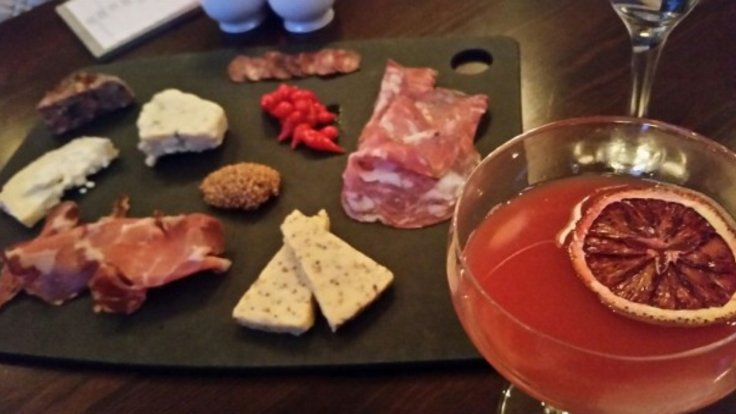 Symphony Hotel & Restaurant: OTR – Our own reviewer, Lydia, will attest to the romance and intimate dinner setting of the Symphony Hotel & Restaurant. What could be more romantic and perfect for a special anniversary than a long weekend at this charming destination?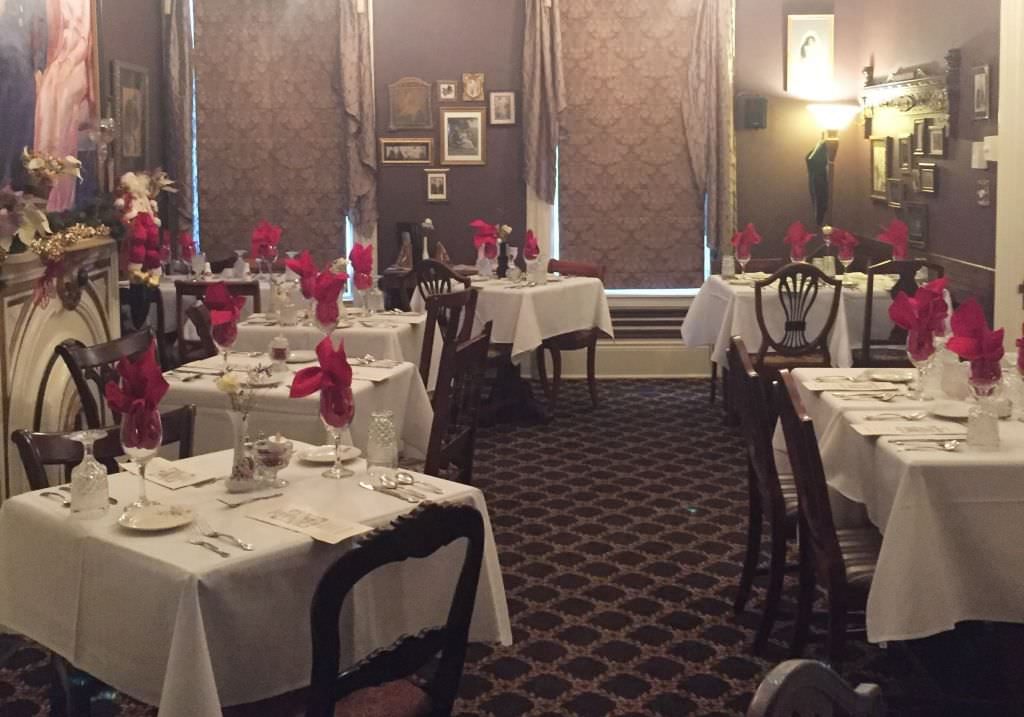 Jean-Robert's Table: Downtown – For special occasion dining in Cincinnati, one name stands out – Chef Jean-Robert de Cavel. Classic French preparations and influence go into each delicious creation. Dining at a Jean-Robert's restaurant is an experience like no other.
The Palace Restaurant: Downtown – The Cincinnatian Hotel is home to this elegant fine-dining restaurant. For a truly impressive special occasion, book a room in the hotel and spend a quiet weekend enjoying the vibrant downtown nightlife.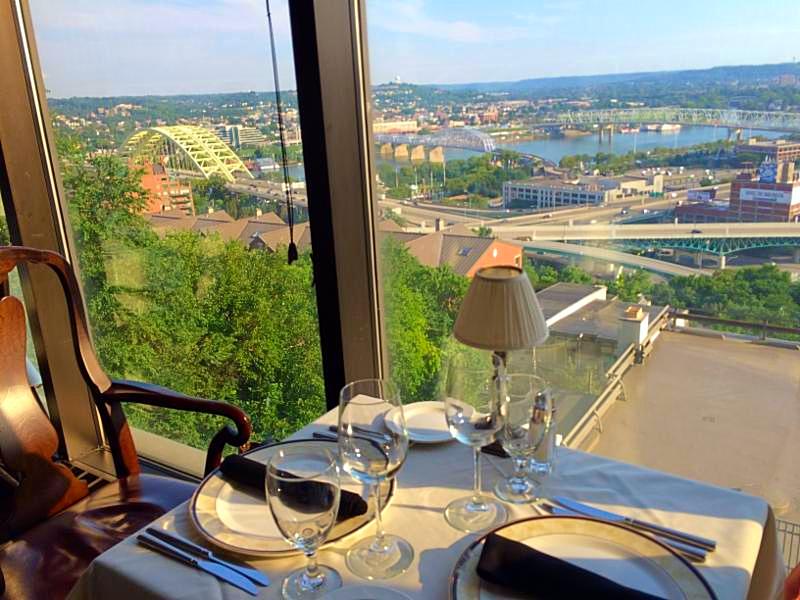 The Capital Grille: Rookwood – Elaborate, elegant, inviting, perfect – all words that Erin used to describe her date night at The Capital Grille. If romantic and special are what you are aiming for, The Capital Grille is the place to go.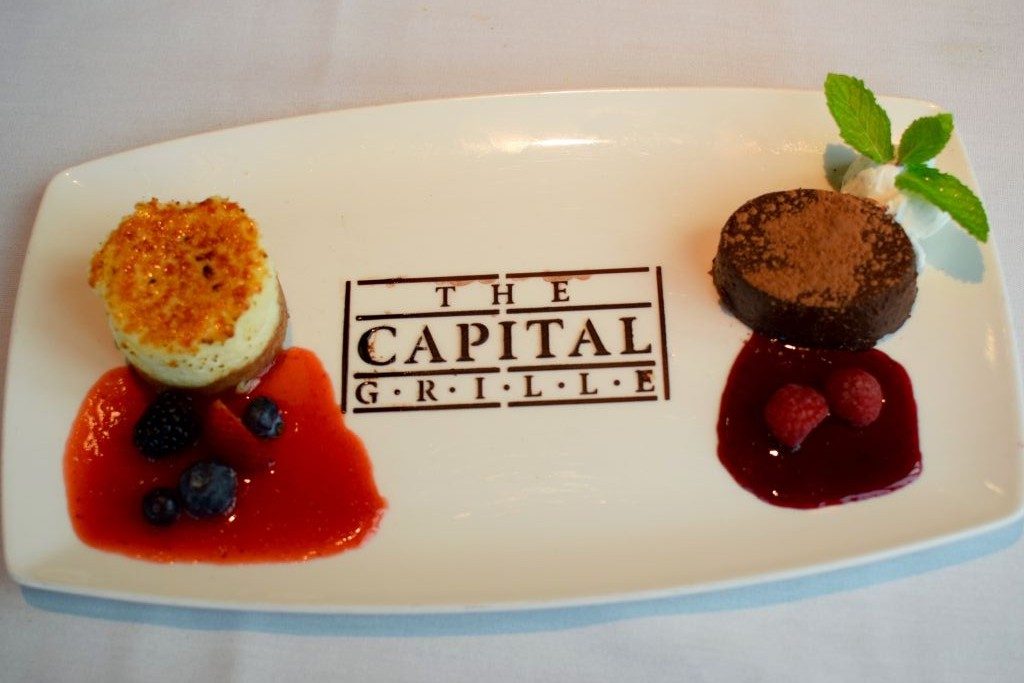 Metropole Restaurant at 21c Museum Hotel: Downtown – For an opportunity to truly wow your special someone, plan a weekend getaway at the 21c Museum & Hotel, and make your reservation at the Metropole for an elegant and romantic dining experience.
Mita's Restaurant: Downtown – Dining at Mita's is eclectic and fresh. Chef Salazar focuses on the traditional and modern foods of Spain and Latin America creating tapas, ceviches and large plates that are both elegant and delicious.
Eddie Merlot's: Montgomery — For upscale, elegant dining and top-notch service, make your reservation at Eddie Merlot's. Delicious menu choices paired with an upscale setting make this a romantic choice for a special night.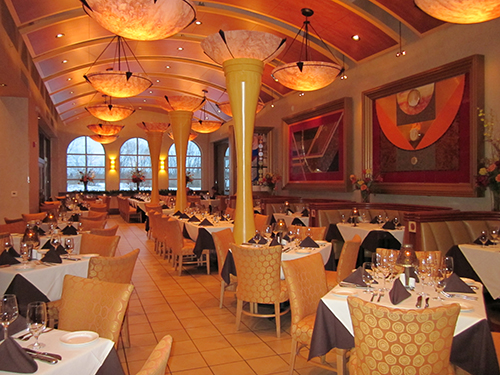 Cooper's Hawk Winery: Kenwood – With a vast array of delectable wines to sample, Cooper's Hawk Winery is a perfect special occasion dining spot for the wine lover in your life. Don't stop at the wine, the food is amazing as well, making the entire experience memorable from start to finish. For those of you up north, a brand new Cooper's Hawk has opened in Liberty Township as well.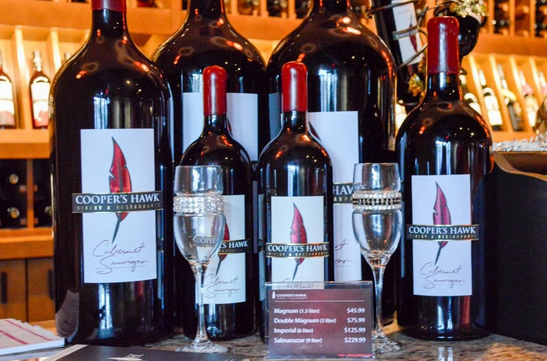 Sotto: Downtown – Sotto describes itself as being 'simple, honest Italian food with heart,' and it shows. You'll find all of your Italian favorites on the menu, alongside a few surprises, which are sure to become new favorites. You might also consider Sotto's sister restaurants – Nada and Boca. All three are perfect special occasion destinations.
The Golden Lamb: Lebanon – Another perfect opportunity to plan a weekend away, close to home. This hotel and restaurant in lovely Lebanon is gorgeously appointed and elegant.
La Petite Pierre: Madeira – Cozy and intimate, La Petite Pierre offers delicious French cuisine. You'll enjoy the comfortable seating area and romantic atmosphere along with the impressive wine list and menu choices.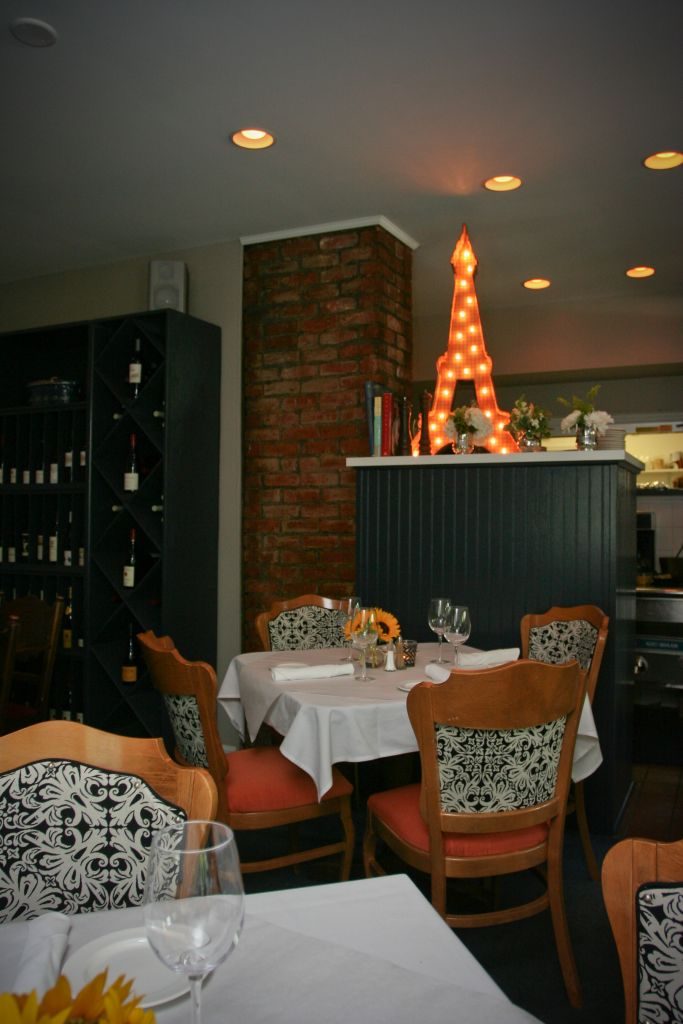 Meritage: Glendale — Located in the quaint historic district of Glendale, Meritage offers comfortable yet elegant dining with a wide choice of wines from around the world, chosen to complement the delicious menu, all created in-house.
Cincinnati Dinner Train: For a truly one-of-a-kind experience, book your special occasion dinner aboard the Cincinnati Dinner Train. Dine aboard one of three finely restored 1950's-era dining cars as you travel along the riverside from Bond Hill past Lunken Airport to Cincinnati and back again.
Parker's Blue Ash Tavern: Blue Ash — Parker's Tavern is a well-known and loved local eatery, and the perfect setting for your special occasion dinner. A wide menu selection, craft beers and extensive wine list help make Parker's the perfect pick for a special night out.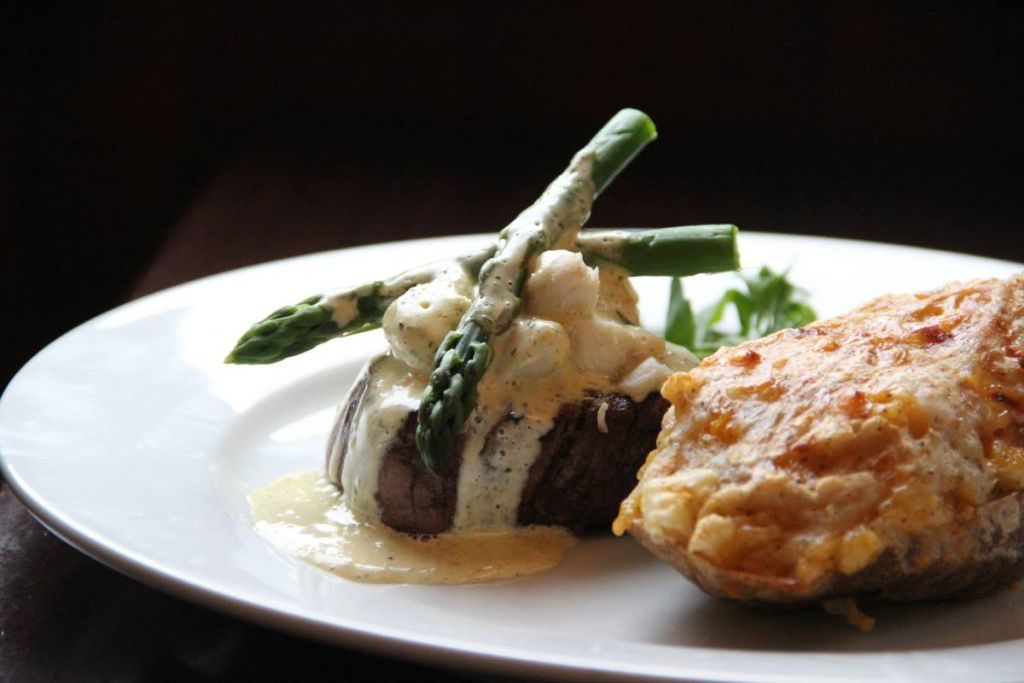 The National Exemplar: Mariemont – The National Exemplar oozes charm, partly due to the historic building in which it resides. American-style cuisine is the hallmark of this popular restaurant.
The Red Feather Kitchen: Oakley – The Red Feather Kitchen is a scratch kitchen using fresh, local ingredients to create delicious and elegant dishes perfect for special occasion dining.
NORTHERN KENTUCKY
Otto's: Covington – MainStrasse is the lovely setting for a special night out with your sweetheart. Otto's offers an intimate and romantic atmosphere, delicious food and great service.
Bouquet: Covington – If you're looking for romance, Bouquet delivers. Locally sourced and curated ingredients puts this Covington restaurant at the top of the list for special occasion dining in Northern Kentucky.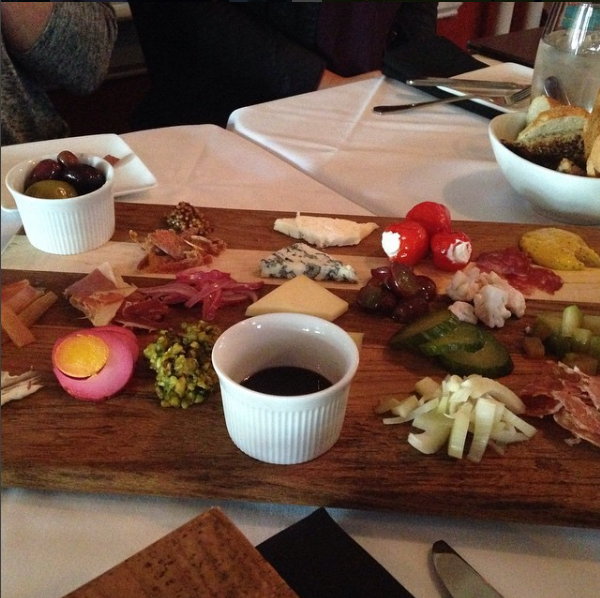 Dee Felice Café: Covington—Old southern charm is the name of the game at Dee Felice. Creole and Cajun flavors abound at this upscale, yet relaxed romantic restaurant.
The Chart House: Newport – Beyond the delicious food you'll find on The Chart House menu, you'll also enjoy a beautiful view of Cincinnati across the water of the Ohio River.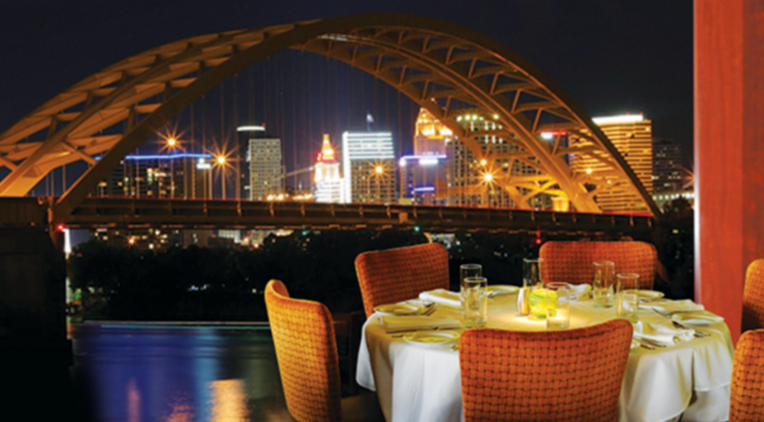 The Tousey House Tavern: Burlington – If you are looking for a charming, historic setting for your special night then The Tousey House is the perfect choice. Want something a little further north? Think The Greyhound Tavern in Ft. Mitchell, Tousey House's sister location. Both offer elegant and intimate dining in a historic setting.
This is the short list. There are so many amazing restaurants in our region, led by innovative and dedicated chefs who truly go to new lengths to bring a spectacular and memorable dining experiences to their guests. For more special occasion dining inspiration, visit our list of romantic dining options: Romantic Dining in Cincinnati and Northern Kentucky.