Let the Sparks Fly with a Romantic Meal for Two…
Whether you're celebrating something special like a birthday or anniversary, proclaiming your love on Valentine's Day or simply searching for the perfect place to take a date, the Greater Cincinnati area has an impressive selection of romantic dining spots to cover every occasion. Top–notch food, a superb drink selection and amazing ambiance – what more could you ask for on a romantic night out? Check out our top romantic dining picks to get you started, you won't be disappointed!
ROMANTIC DINING DATE TIPS:
Follow these tips to ensure your next romantic dining date experience goes off without a hitch.
❤ Planning ahead is highly recommended! Make a reservation as early as possible; popular places tend to fill up fast, especially on weekends and holidays.
❤ Make sure you and your date both find the cuisine served at the restaurant agreeable. Taking a vegetarian to a steakhouse never ends well.
❤ Celebrating something special like a birthday or anniversary? Let the restaurant know ahead of time – restaurants will typically add special touches to enhance your dining experience.
❤ In this day and age, disconnecting is important – turn your phone to silent or vibrate upon arrival. It's best not to text, talk or check email on your phone throughout the meal; focus on your date and the experience at hand.
❤ Do not hesitate to ask your server questions. Looking to splurge on a new wine or don't know whether to order the Filet Mignon or the New York Strip – they are there to help guide you through your dining experience.
Most importantly – RELAX, ENJOY and LET THE SPARKS FLY!
ROMANTIC DINING GUIDE: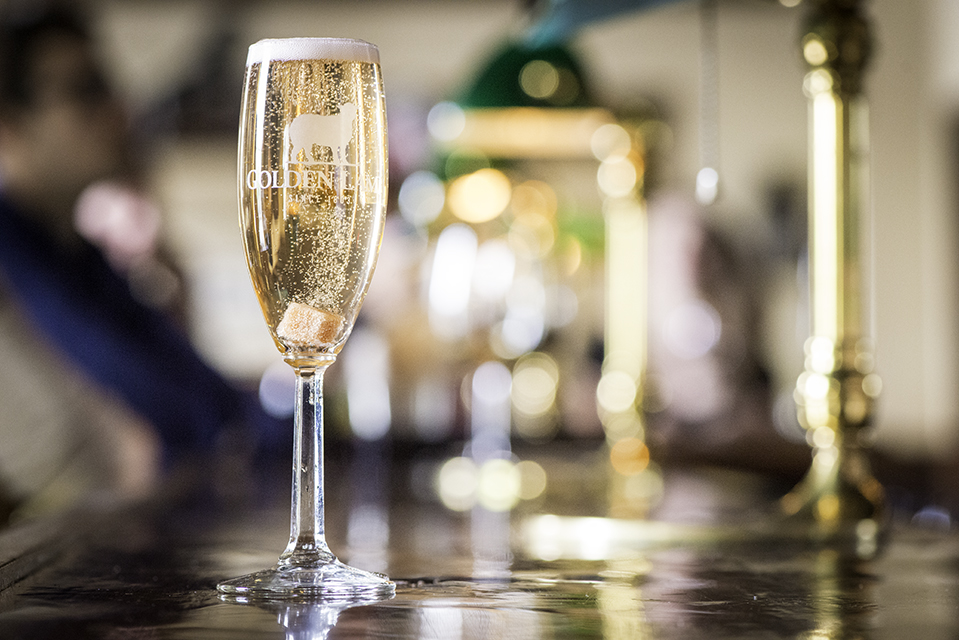 The Golden Lamb
27 S. Broadway Lebanon, OH 45036
A traditional American dining destination with a lot of historical charm. It's known for using only high-quality, fresh local ingredients.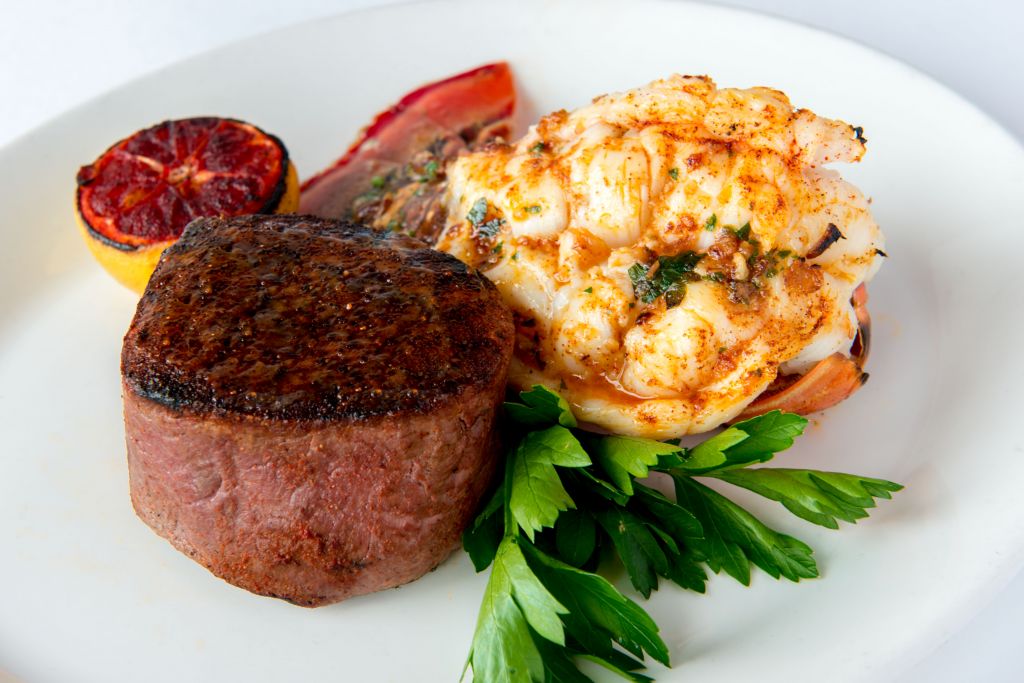 Tony's
12110 Montgomery Rd., Cincinnati, OH 45249
Combines the classic American steakhouse with fresh modern fare – a destination for food enthusiasts from all over the Tri-State.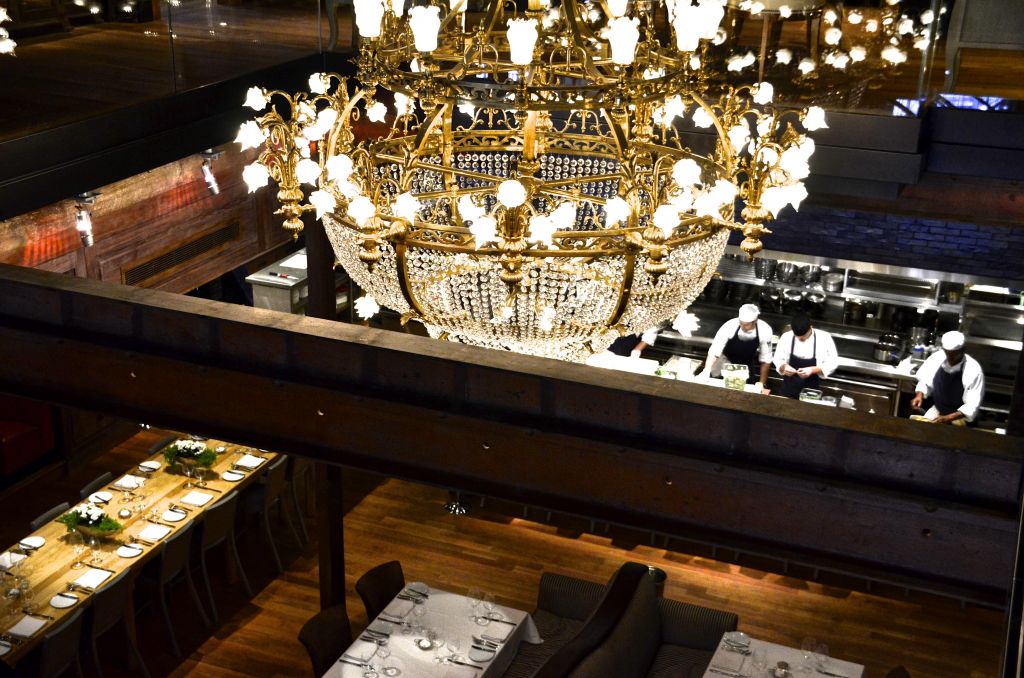 Boca
114 E. 6th St. Cincinnati, OH 45202
An upscale European eatery offering a one-ofa-kind dining experience marrying world-class, chef-driven cuisine with gracious service.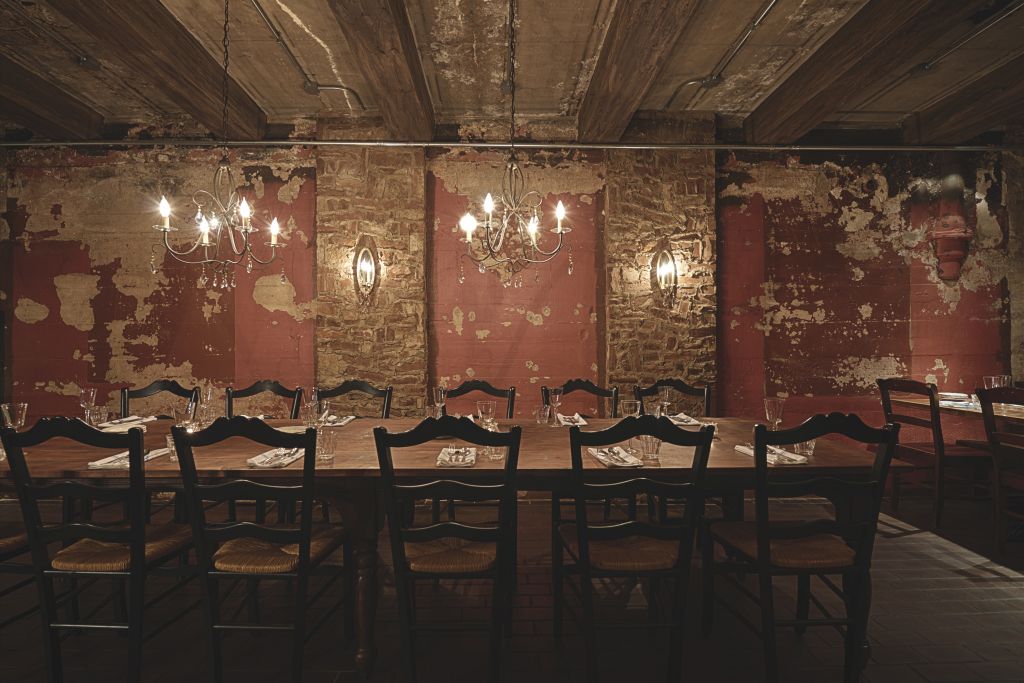 Sotto
118 E. 6th St. Cincinnati, OH 45202
Offers inventive Italian in the midst of casual intimacy and communal romance.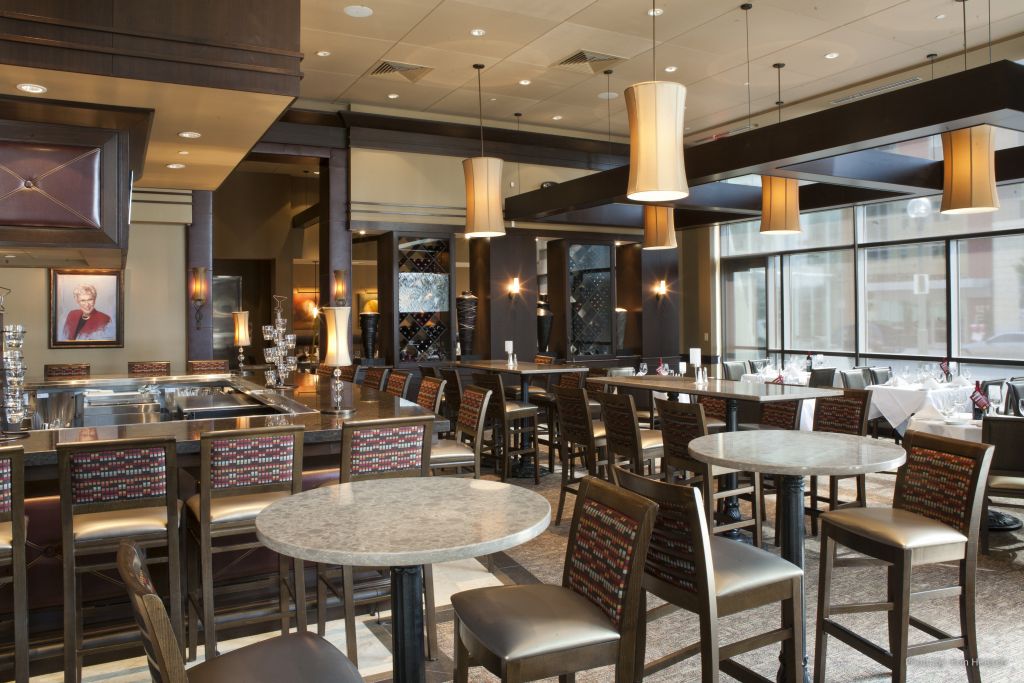 Ruth's Chris
100 E. Freedom Way, Ste 160 Cincinnati, OH 45202
An upscale steakhouse located at The Banks, Ruth's Chris is the perfect excuse to enjoy a night out.
❤ CENTRAL
DOWNTOWN:
• Boca Upscale European
• Boi Na Braza Brazilian Steakhouse
• Jack Binion's Upscale Steakhouse
• Jean-Robert's Table Upscale French
• Jeff Ruby's Upscale Steakhouse
• McCormick & Schmick's Upscale Steak & Seafood
• Metropole Contemporary American
• Morton's Upscale Steakhouse
• Ruth's Chris Upscale Steakhouse
• Orchids at Palm Court Upscale New American
• Prime Cincinnati Upscale Steakhouse
• Sotto Inventive Italian
• The Palace American Fine Dining
• The Presidents Room New American w/ German & Italian
OTR:
• Abigail Street Mediterranean Wine Bar
• Nicola's Upscale Italian
• Salazar New American
• Symphony Hotel Restaurant New American
• The Mercer American – European Bistro
MT. ADAMS:
• The Celestial Upscale Steakhouse
QUEEN CITY:
• Primavista Upscale Italian
❤ EAST
HYDE PARK:
• Alfio's Buon Cibo Italian Argentine
LOVELAND:
• Tano Bistro New American
OAKLEY:
• Red Feather Kitchen New American
MARIEMONT:
• National Exemplar Traditional American
• Quarter Bistro Latin & French
MILFORD:
• 20 Brix New American Wine Bar
ROOKWOOD:
• The Capital Grille Upscale Steakhouse
• Seasons 52 Seasonal American
EAST END:
• The Precinct Upscale Steakhouse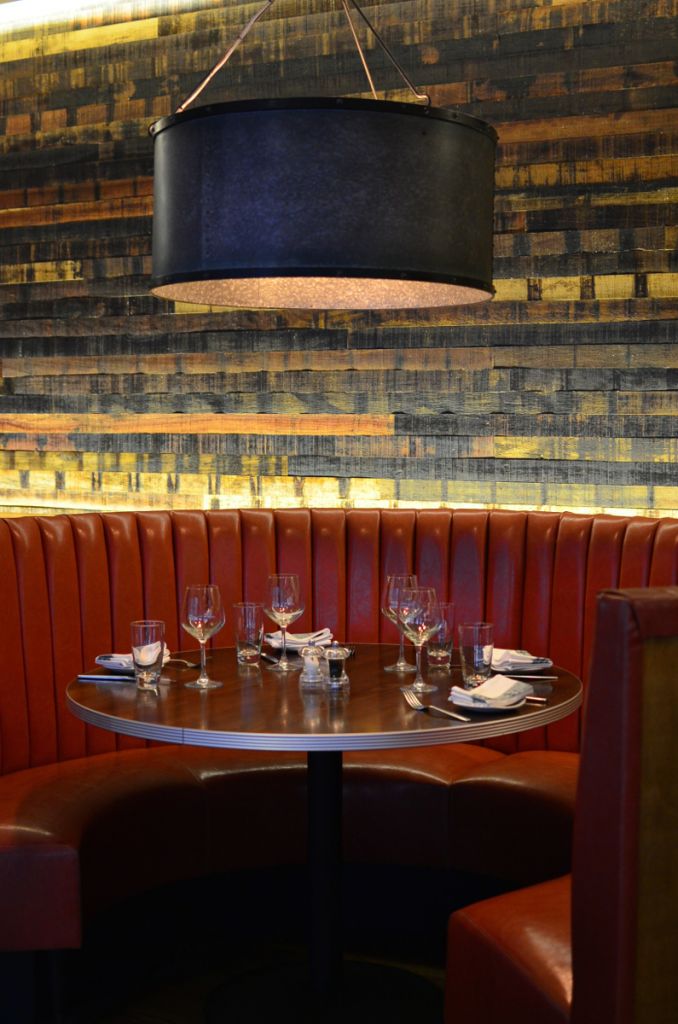 The Mercer
1324 Vine St. Cincinnati, OH 45202
An American-European bistro offering comfortable fine dining in OTR's Gateway Quarter.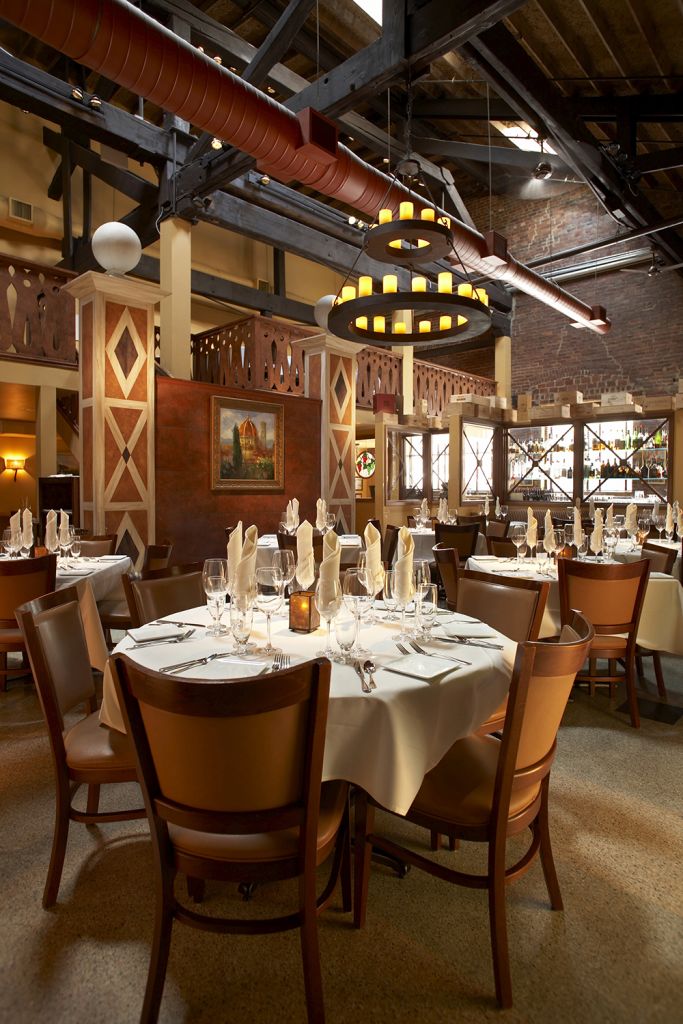 Nicola's
1420 Sycamore St. Cincinnati, OH 45202
Known for its highly acclaimed contemporary Italian menu – they also have an extensive wine list, and a variety of unique dining spaces.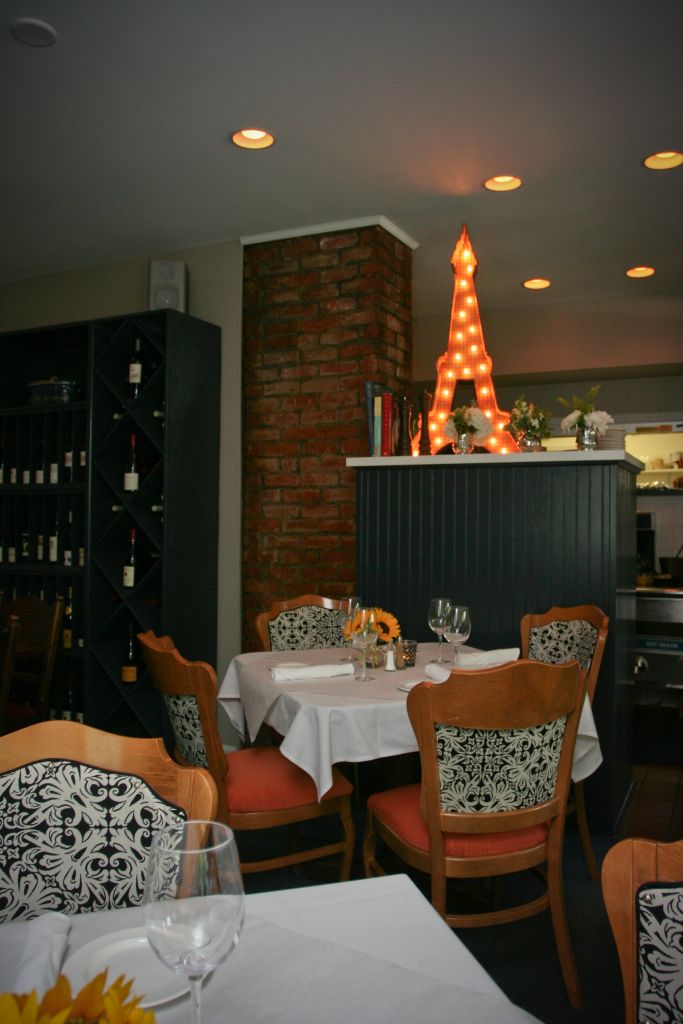 La Petite Pierre
7800 Camargo Rd. Cincinnati, OH 45243
A French bistro and wine bar located in the heart of Madeira serving the best French classics with a contemporary twist.
❤ NORTH EAST
MONTGOMERY:
• Carlo & Johnny Upscale Steakhouse
• Eddie Merlot's Upscale Steakhouse
• The Melting Pot Fine Dining Fondue
• Tony's Upscale Seafood & Steakhouse
LEBANON:
• The Golden Lamb Traditional American
KENWOOD:
• Embers Upscale Steakhouse
MADEIRA:
• La Petite Pierre French Bistro & Wine Bar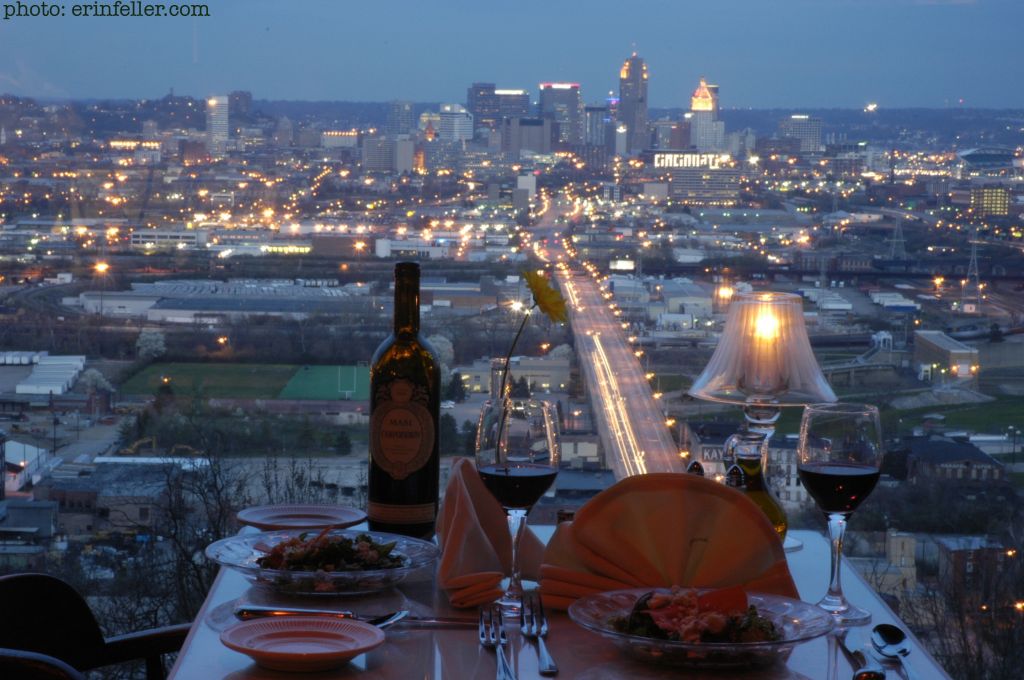 Primavista
810 Matson Pl. Cincinnati, OH 45204
An upscale Italian eatery where the food is as captivating as the view!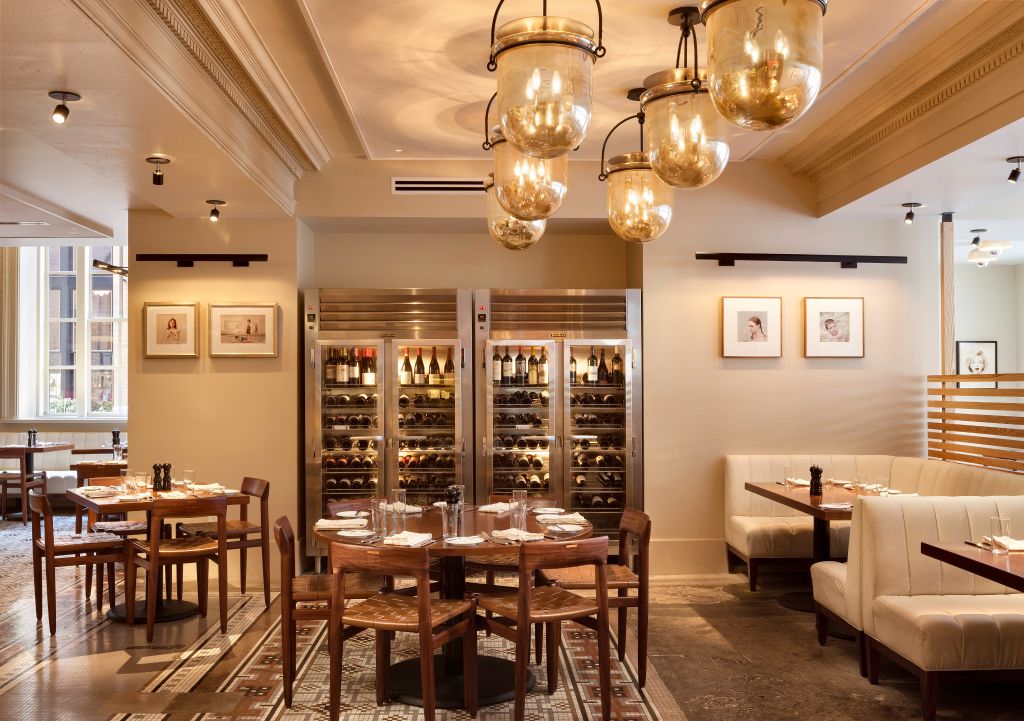 Metropole
609 Walnut St. Cincinnati, OH 45202 Located inside the 21c Museum Hotel, Metropole offers a contemporary take on old world fireplace cooking techniques in an elegant atmosphere.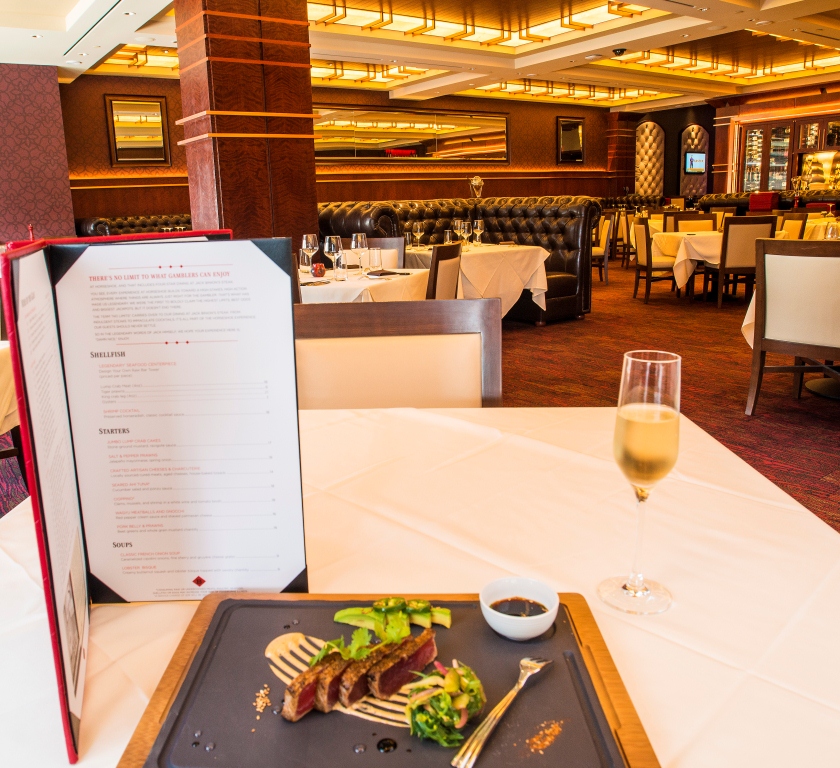 Jack Binion's
1000 Broadway Cincinnati, OH 45202
Found inside the Horseshoe Casino, this impressive Steakhouse offers an upscale feel with a lively twist.
❤ NORTH
CLIFTON:
• La Poste Eatery & Wine Room New American
GLENDALE:
• Grand Finale Creperie & Steakery
• Meritage New American
WEST CHESTER:
• Jag's Upscale Steak & Seafood
• Johnny's Italian Steakhouse
❤ NKY
NEWPORT:
• Chart House Seafood & Steakhouse
COVINGTON:
• Bouquet Seasonal American Restaurant & Wine Bar