If you want to enjoy a beautiful view of Cincinnati with delicious food at a reasonable price, look no further than The Incline Public House in Price Hill.
If you're from the West Side, you're probably familiar with the famous incline hill. Sitting on top of that is the Incline Public House.
We chose to review this place because it actually was our first date as a couple. It's romantic, reasonable and delicious. We love to come back here and experience date night.
When we arrived, it was packed! Be prepared that on a Saturday, there will be a lot of people. Get there early, because they don't take reservations. You also can kill some time by catching a show at The Warsaw Federal Incline Theater.
We got a table outside, where you can see the skyline the best! It's gorgeous. We also loved watching the sunset while we ate.
For our appetizer, we chose their fire-roasted meatballs with marinara sauce and cheese. It was delicious!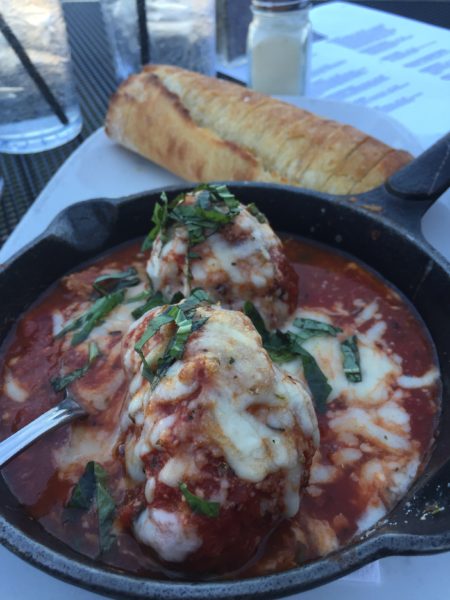 For our entrees, I got the honey bourbon soy sauce chicken. They give you a ton of veggies and chicken!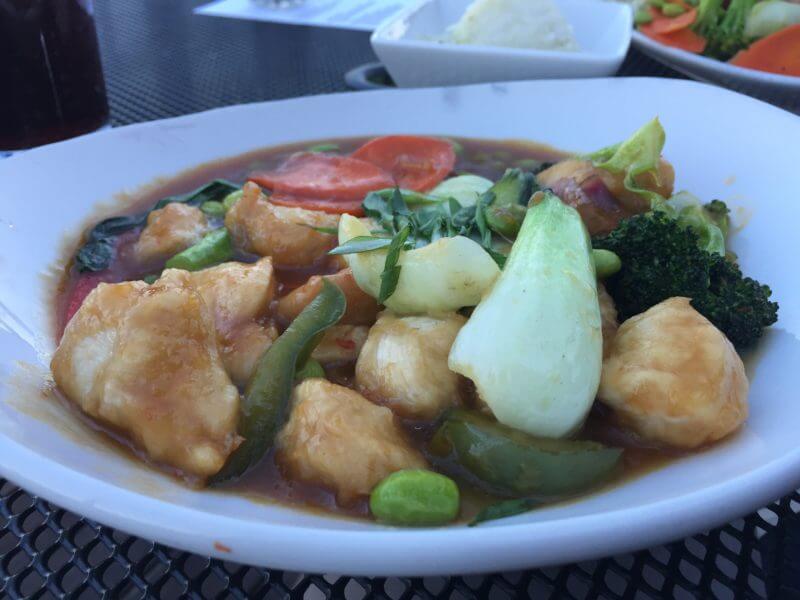 My boyfriend ordered the chipotle glazed salmon, which he loved.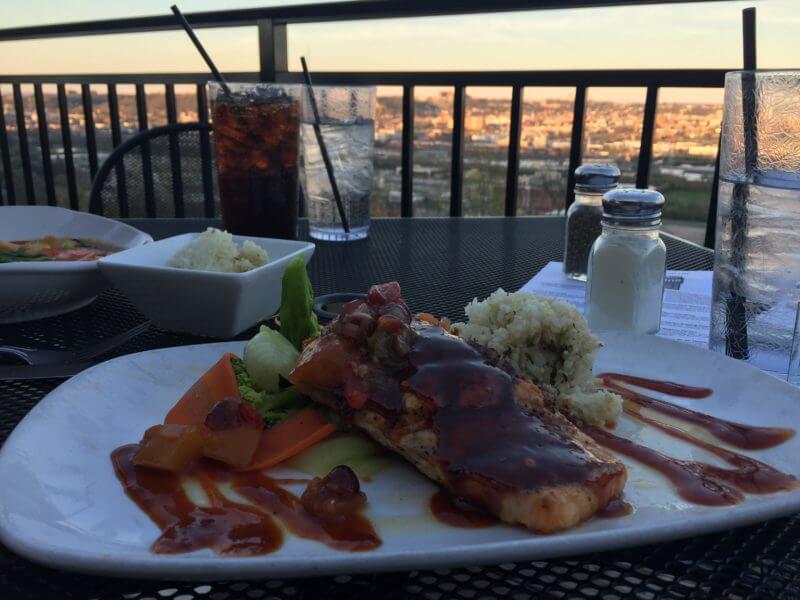 For dessert, we had a choice between bananas foster pudding or a chocolate chip cookie in a cast-iron skillet with vanilla ice cream and caramel. We chose the cookie!
It was amazing! You can't tell from the photo, but I promise there is a cookie under there.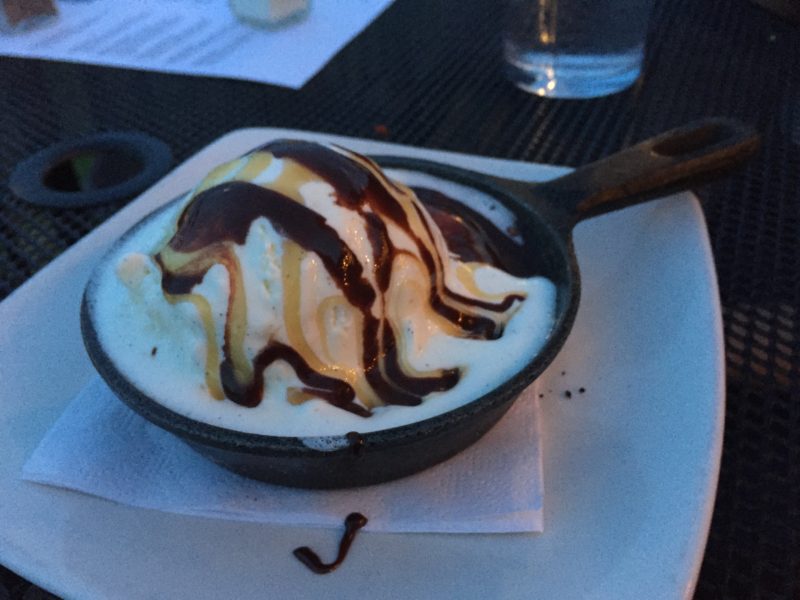 After dinner, we were able to explore. There is a lovely spot between The Incline Public House and Primavista to sit and enjoy the night. It also makes a perfect photo op! We also checked out the theater nearby.
For parking, there is a small lot near the Public House or you can park in the garage underneath the theater for a flat rate. There is some street parking as well.
Here is a photo from our first date here. See? Perfect place for photos!
Incline Public House
2601 W. 8th St.
Cincinnati, OH 45204
Monday 11AM–11PM
Tuesday 11AM–11PM
Wednesday 11AM–11PM
Thursday 11AM–11PM
Friday 11AM–12AM
Saturday 11AM–12AM
Sunday 10AM–10PM