What a perfect evening. The weather was absolutely beautiful. September is my favorite time of year. It's perfectly warm during the day with a slight chill at night. It makes patio dining this time of year a must. Lucky for me it's my favorite night of the week, "date night". Traditionally my husband and I enjoy date night on Friday or Saturday, but with our increasingly hectic late summer schedules we were able to squeeze in an early dinner on Sunday evening at deSha's.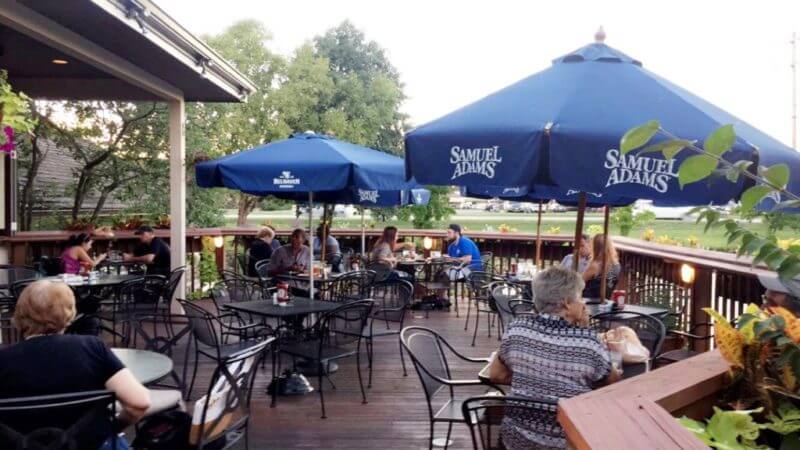 With delightful weather on our side we scanned our memory for relaxing patios in the city. We had dined at deSha's last summer with friends and remembered the awesome outdoor dining experience, American comfort fare, robust cocktails, craft beer and a top-shelf bourbon list. Sold on the idea, we headed to 11320 Montgomery Road.
The upscale pub reminds you of a log cabin, complete with dark wood, cozy booths, high ceilings, private dining and a moose head over the indoor fireplace! The vibe of the restaurant is welcoming and comforting, and the staff makes you feel right at home.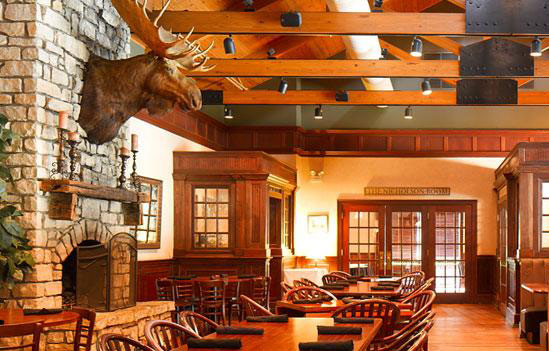 Insider note: Known for their bourbon, deSha's hand selects a proprietary small batch Woodford Reserve bourbon  each year, bringing a true custom element to your pub experience. The comprehensive bourbon program includes 20 different small batch and single barrel bourbons. To find out more about the bourbon program read the full story here.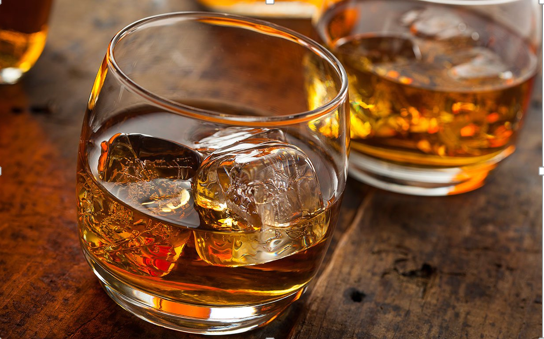 For Him:  A local seasonal IPA on tap, one of many craft beers on hand
For Her: Grapefruit & Basil, a wonderfully refreshing summer cocktail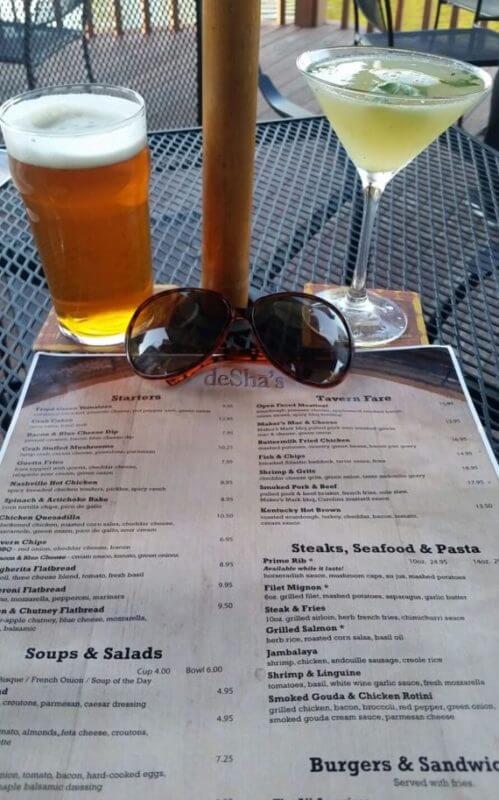 For the appetizer, we opted for Goetta Fries. Fresh out of the fryer; French fries topped with Goetta, cheddar cheese, jalapeno, sour cream and green onion —  a fantastic option for sharing.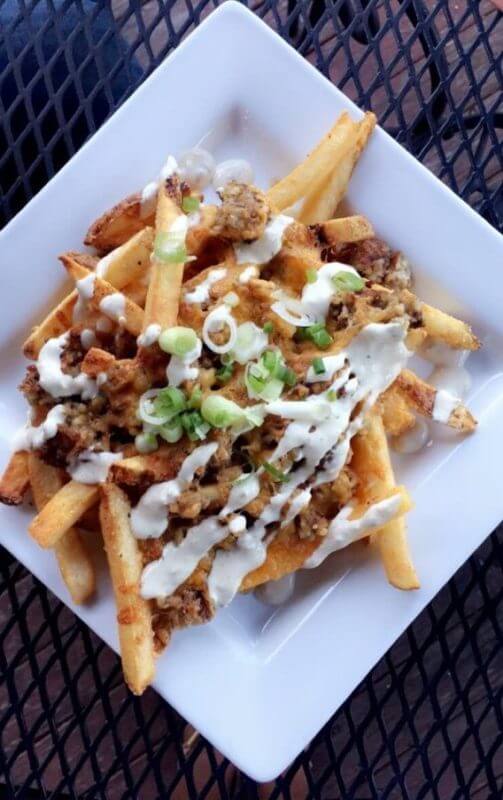 Let's talk about the exceptionally Y-U-M-M-Y cornbread. Golden brown, fresh from the oven, molded to perfection, it gives a sweet delightful flavor you will remember for weeks to come. The whipped honey butter effortlessly piped into the stainless steel ramekin and topped with a sprinkle of cinnamon, pairs nicely with a soup of your choice. Looking to recreate this cornbread recipe at home? Well, you're in luck. The chef has graciously shared the legendary family recipe that has been passed down for many generations!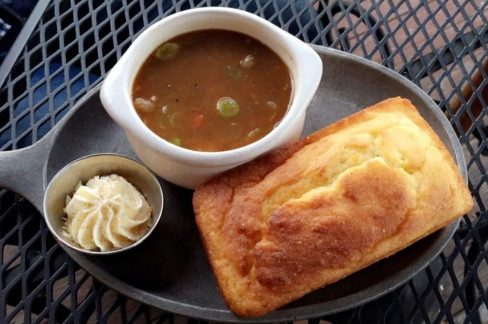 For Him: Grilled Tilapia with Spinach and Mushroom Risotto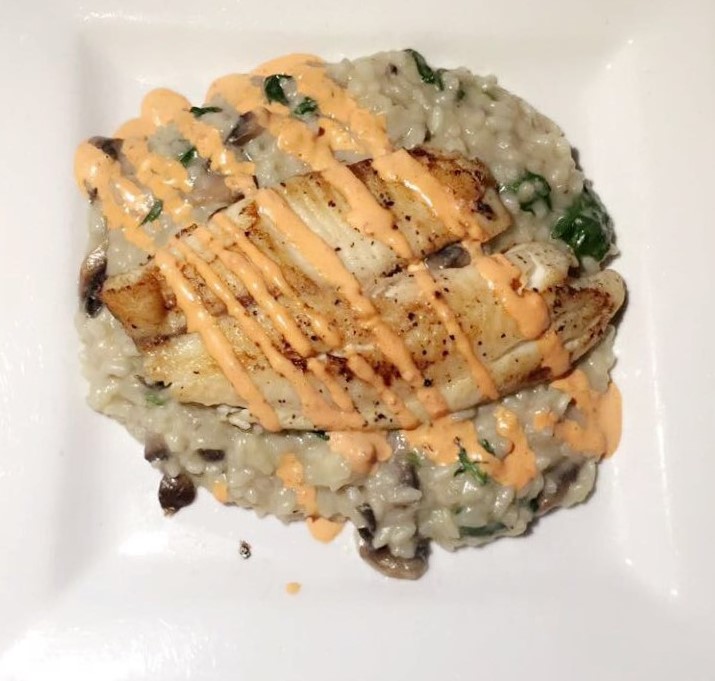 For Her: Shrimp and cheddar cheese grits, green onions and tasso andouille gravy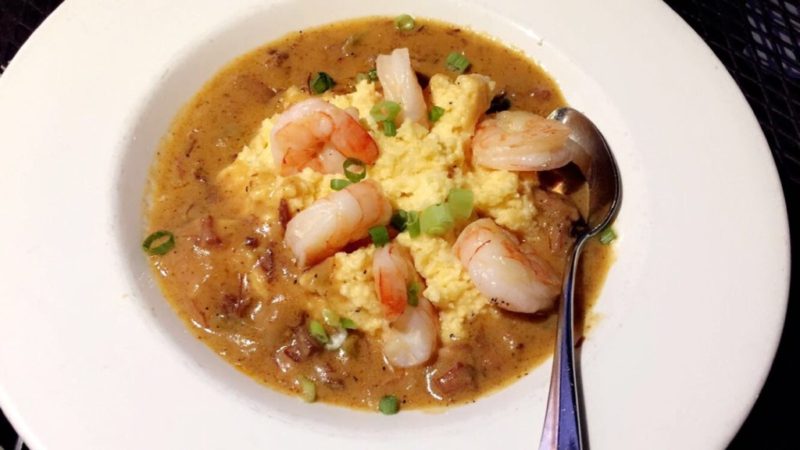 Insider Note: The grits are true southern thick grits. If you know anything about grits, you will know what I'm talking about!
Last but not least, there is always room for dessert! Options included: Bruléed Cheesecake, Hot Apple Pie with Carmel Crunch ice cream and deSha's Bread Pudding just to name a few.  We wisely selected the Bread Pudding topped with a Whisky Sauce and Raisins with Vanilla Bean Ice Cream on the side. The dish was an exceptional way to end the evening!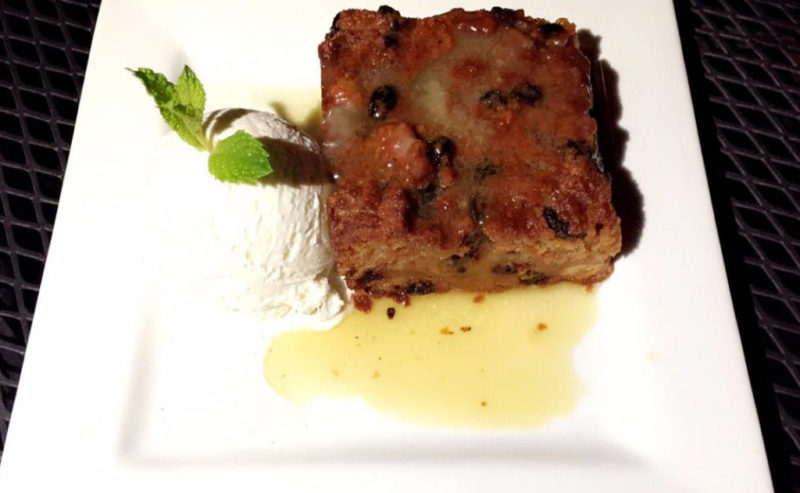 Next time you are looking for the perfect outdoor patio dining experience or some great American comfort fare, head to deSha's! It will be a causal yet romantic night to remember!