We spend quite a bit of our lives thinking of other people's wants and needs, from kids to co-workers and of course, significant others.  That's a good thing, it's what makes the world go around, but it's okay to take time out for you once in awhile, too.  What might make treating yourself even more special is sharing that pampering with your special someone.  There are plenty of opportunities for the two of you to enjoy a day together being pampered, and just as many ways to surprise your sweetheart with a day of pampering, too. If you are going on a special date night and want to take things up a notch you can also beautify yourself for an added surprise, plus who doesn't enjoy a little pampering. Check out our list of local salons and spas throughout the Cincinnati and NKY area.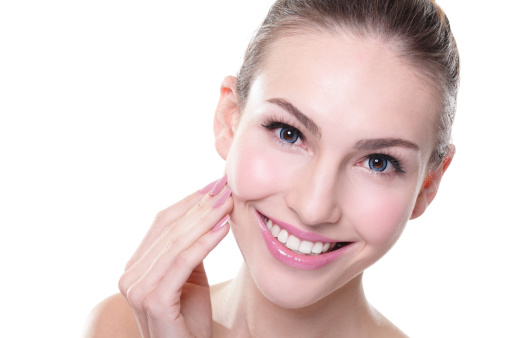 Medi-Spas and services – These days getting a facial, peel, or botox injection isn't just for the Hollywood stars.  Medi-spa services can assist with issues such as wrinkles, thinning lashes, acne scars, unwanted hair, and much more.
Dr. Amy Brenner & Associates – More than just a pampering session, Dr. Brenner and associates offer services that will not only improve your mood but your well-being and health.  The medi-spa offers not only botox and facial peels, but also unwanted hair removal, treatment for wrinkles and acne scars, even eyelash and eyebrow tinting. Located in Mason on Thornberry Court.
Cincinnati Eye Institute – CEI's Face & Eye Aesthetic center offers skin care and skin care products as well as laser procedures, hair removal, eye and face rejuvenation and much more. Located in Blue Ash on CEI Drive.
Fick Chiropractic – You might not automatically think of a chiropractor when choosing to pamper yourself, but beyond their regular services Fick Chiropractic also offers corrective exercises and lifestyle advice that could improve your exercise practice and general well being. Locations in Springdale, East Walnut Hills, Reading  and West Chester.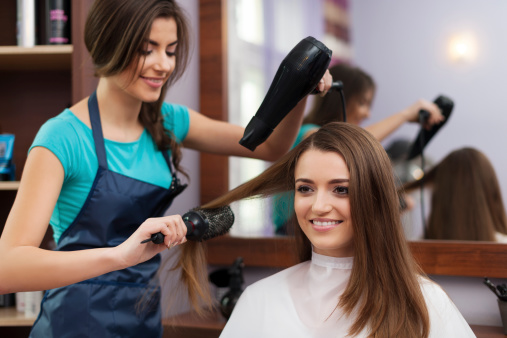 Blow Out Bars, Salons and Spas – Whether you are treating yourself to a blow out, make-up or brow services, mani/pedis, hair cut or color, or a day at the spa with the full works, you can't go wrong with any of these fantastic salons and spas:
Cincy Style Bar – Not just a blow-out bar, you can also visit the make-up bar, hair bar, brow bar, and tanning boutique for a full day of pampering. Located in the Hyde Park area on Wasson Road.
Cincy Blowdry Bar & Salon – Blow-outs plus salon and spa services available. Located in West Chester on Cincinnati-Dayton Road.
Blown – Choose from a whole menu of blowouts, braids and updos. You can even schedule a house call and get beautiful hair in the comfort of your own home. Located at Kenwood City Place on Montgomery Road.
Mitchell's Salon & Day Spa – A full service salon and spa with locations in Kenwood, Tri-County, Northgate, West Chester, and Hyde Park.
Mi Salon Spa – Full salon and spa services, including full day spa packages. You can also visit the attached school of cosmetology and pamper yourself on a budget: Michael's College of Hair Design. Located in Florence on Burlington Pike.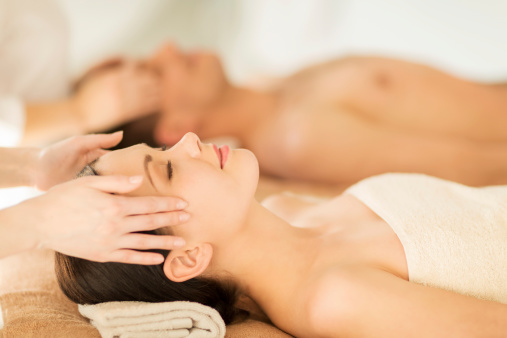 Massage services – Nothing says pampering like a massage.  Many spots offer couples massage so that you can enjoy relaxing with your special someone, enjoying the moment.
Massage Envy Spa – Offers many different types of massage, from Swedish to prenatal, and different session lengths.  In addition to massage, you can also enjoy a relaxing facial with their esthetician services. Locations throughout the Cincinnati and Northern Kentucky area.
Inner Peace – Spa and massage as well as holistic services, such as reiki and hypnotherapy. Located Downtown on Race Street.
The Woodhouse Day Spa – A full-service spa with a variety of services and treatments to choose from. Located in Olde Montgomery on Montgomery Road.