The weather is cooling off, and it is definitely prime time to experience the amazing outdoor dining landscape of Greater Cincinnati. With so many fantastic spots to choose from, you should be eating outside! Make the most of the beautiful weather and add some alfresco to your date nights with our guide featuring the best date-worthy dining spots in the great outdoors.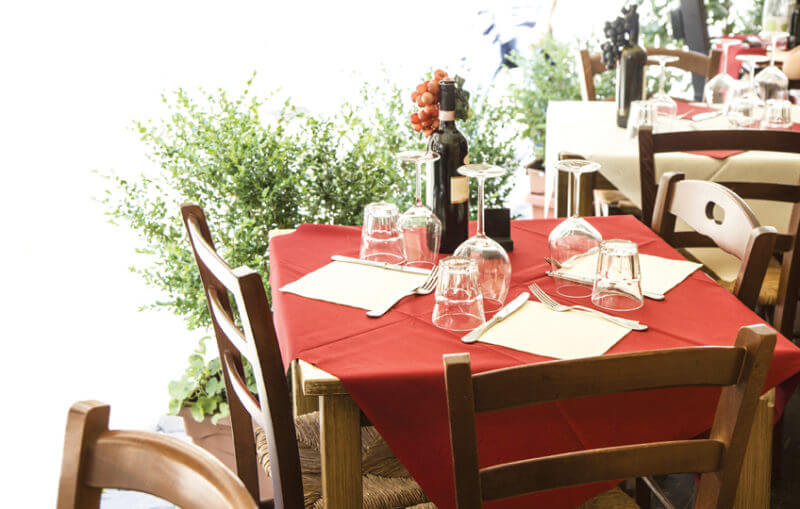 CENTRAL
Downtown:
OTR:
The Banks:
Mt. Adams:
Riverfront:
Price Hill:
Walnut Hills: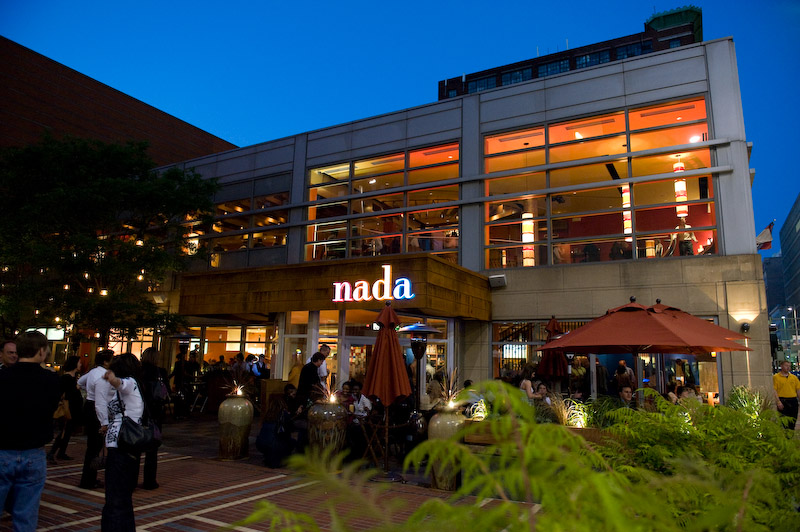 Nada
600 Walnut St. Cincinnati, OH 45202
Perfect for a date night — this trendy downtown cantina has a wonderful patio and serves amazing Mexican-inspired food and drink.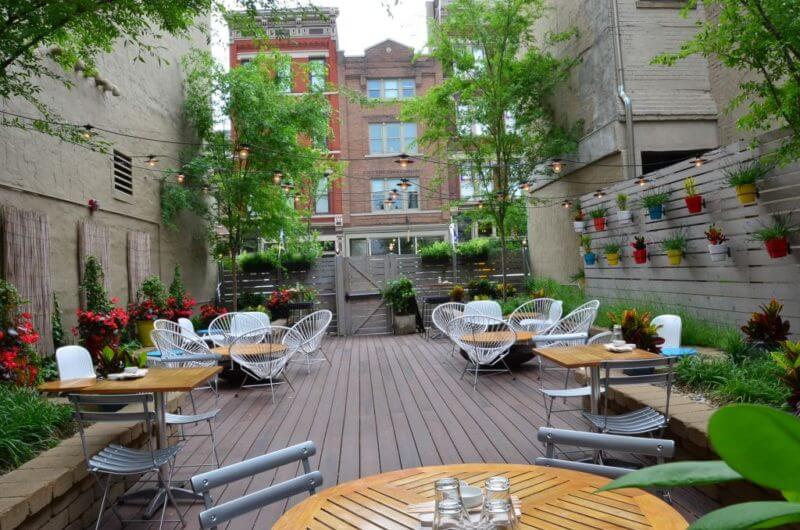 Kaze
1400 Vine St. Cincinnati, OH 45202
Located in OTR, this Japanese GastroPub and sushi bar combines three venues into one — a contemporary dining room, a hip bar/lounge and an awesome landscaped beer garden, which is perfect for those alfresco lunch and dinner dates

EAST
Hyde Park:
Oakley:
Mt. Lookout
Rookwood:
NORTH EAST
Blue Ash:
Montgomery:
Mason:
Kenwood:
Madeira: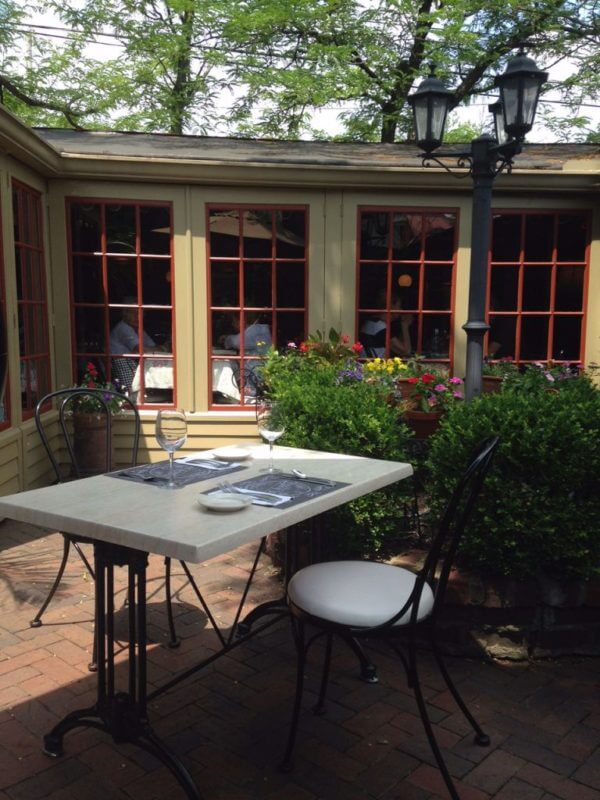 Grand Finale
3 East Sharon Rd. Glendale, OH 45246
A charming patio, delicious continental cuisine and award-wining desserts, what more could you ask for on a date night!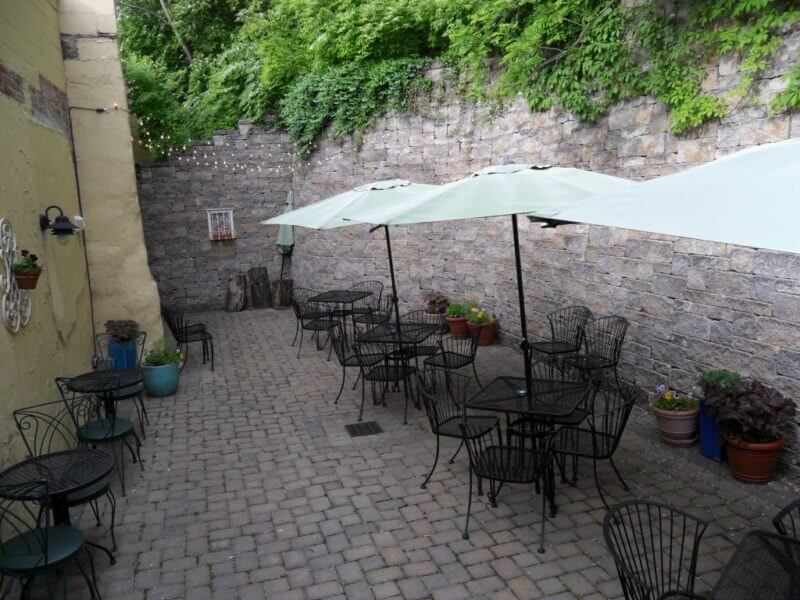 Nectar
1000 Delta Ave. Cincinnati, OH 45208
Experience relaxed fine dining paired with locally-sourced creative cuisine in the heart of Mount Lookout –their quaint patio is just lovely.
NORTH
Northside:
Clifton:
Springdale:
Glendale:
Liberty Township:
West Chester:
EAST
Mariemont:
Milford:
Loveland: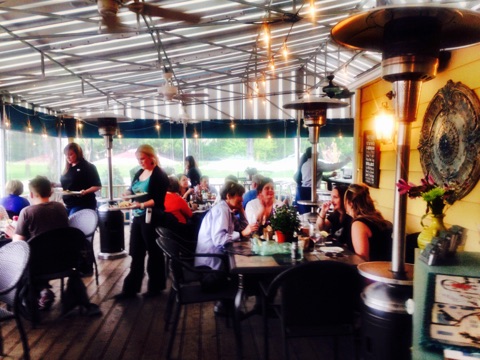 Cozy's Cottage
6456 Cincinnati Dayton Rd. Liberty Township, OH 45044
If you think their cottage is cozy, check out their charming patio! Enjoy seasonally-changing gourmet dishes at this unique spot.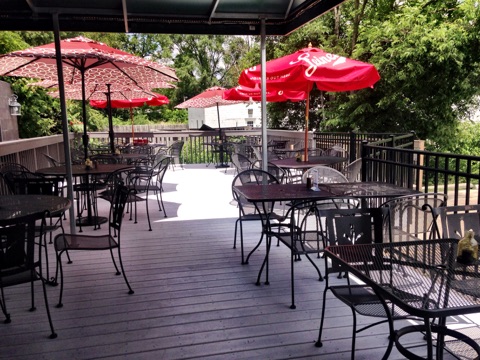 Putters
6575 Cincinnati Dayton Rd. Liberty Township, OH 45044
A great place to go when you're looking to do more of a laid-back date night. Their patio is a must on warm summer evenings.
NKY
Newport:
Covington:
Bellevue:
Ft. Mitchell:
Outdoor Dining Date Tips:
Follow these tips to ensure your next outdoor dining date experience goes off without a hitch.
Check the Weather
If you're planning on lunch and it's going to be 90 degrees, you and your date most likely will prefer to dine indoors to beat the heat. Similarly, if rain is expected, you probably don't want to risk a rainout.
Call Ahead
Make a reservation if possible to avoid long wait times. Patio seating tends to fill up quickly, especially on a beautiful day.
Do Your Research
Prior to selecting a restaurant. Make sure there are umbrellas or a covered patio section to provide protection from the sun or a quick drizzle. If no coverage is available, be sure to let your date know as they may need sunscreen.
Dining Outside Can = Bugs
For some, that equals an un-enjoyable experience. If your date is deathly afraid of insects, you may want to consider eating indoors instead.
Make Sure the Patio is Staffed
If not, you may feel forgotten and end up spending most of your date waiting for outdoor service — especially at popular meal times.
Do you have a favorite spot for outdoor dining in Cincinnati or Northern Kentucky? Tell us in the comments.