Recently, my husband and I had the opportunity to finally check out Taste of Belgium in Rookwood. Neither my husband nor I had had ever had the chance to dine at any of the Taste of Belgium locations before, so we were thrilled to have the opportunity to visit for a highly anticipated date night.
We had some preconceived notions about the place… well, let's be honest – we were excited about waffles. This led to some high hopes for our evening there, but the experience ended up toppling our expectations in the best possible ways, surprising us and delighting us with a delicious and romantic date night experience at every turn.
Needless to say, the waffles were only a small (but delectable) part of that experience.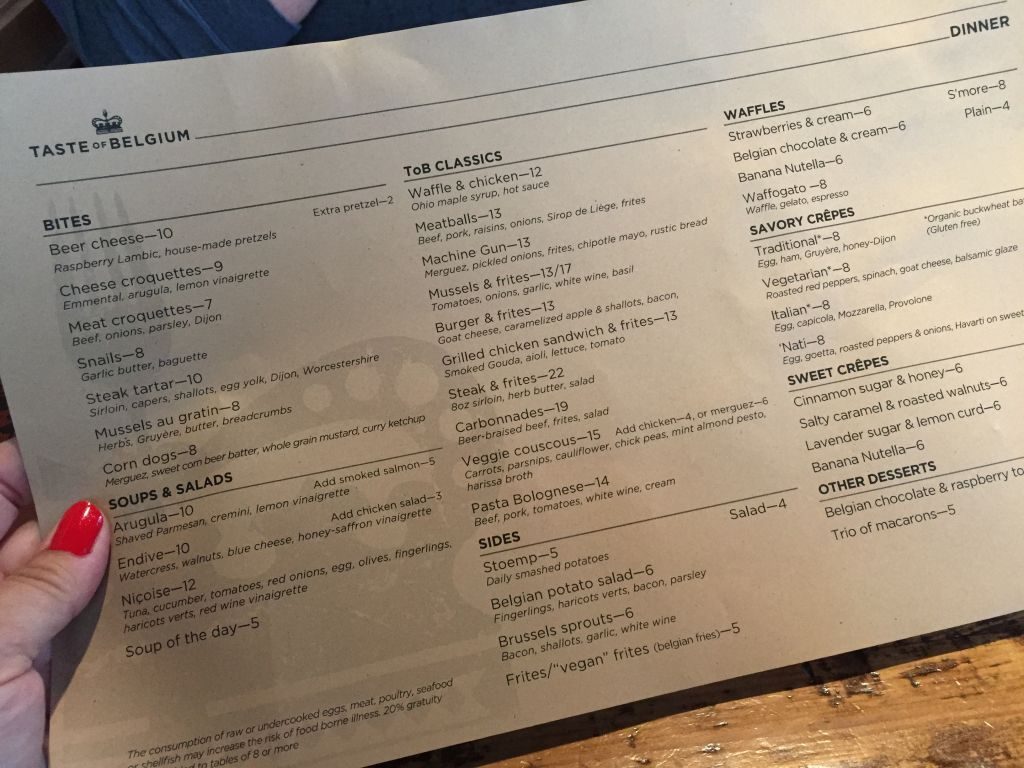 The restaurant itself has a really funky vibe – hip and urban, but infused with the class and comfort of a Euro bistro. We visited on trivia night, during which guests can participate in a fun, team-based competition. They had a live DJ who would offer up questions while spinning pop hits as a sort of timer. It was a fun diversion, and the wide variety of questions made for great conversation fuel as our night progressed. The next time we go we will definitely jump in on the trivia night fun, but for this first dining experience we wanted to soak it all in.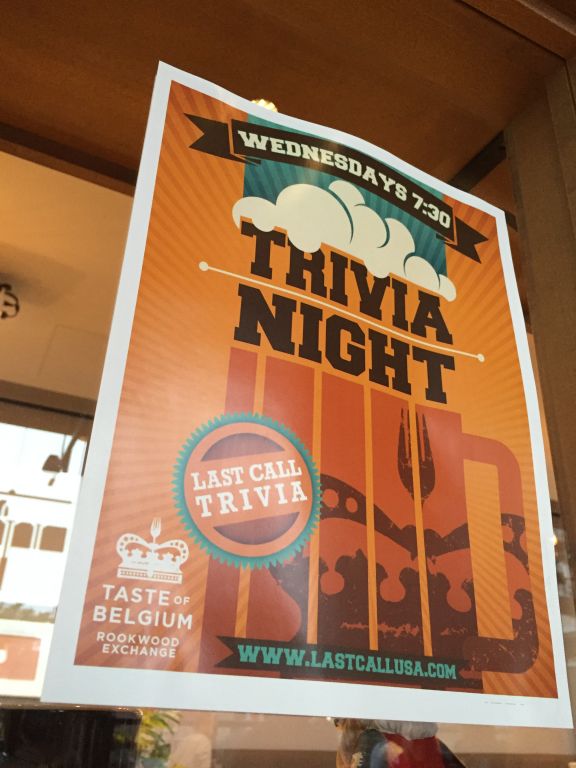 John, our server for the evening, was friendly and knowledgeable, offering up fantastic suggestions from their list of exotic brews on tap based on the drinks we told him that we favored. I chose the Rivertown Nice Melons (which was exactly as he described it – and tasted just like a watermelon Jolly Rancher), while my husband had the Blanche de Bruxelles. Both were amazing, and I might not have tried either if it hadn't been for John's expert guidance and his offer of a taste of each beer, since we weren't familiar with the breweries. The atmosphere in the restaurant was invigorating – upbeat and energetic while also comforting and warm. It was the perfect setting for my husband and I to unwind and reconnect with one another after a long day at the office.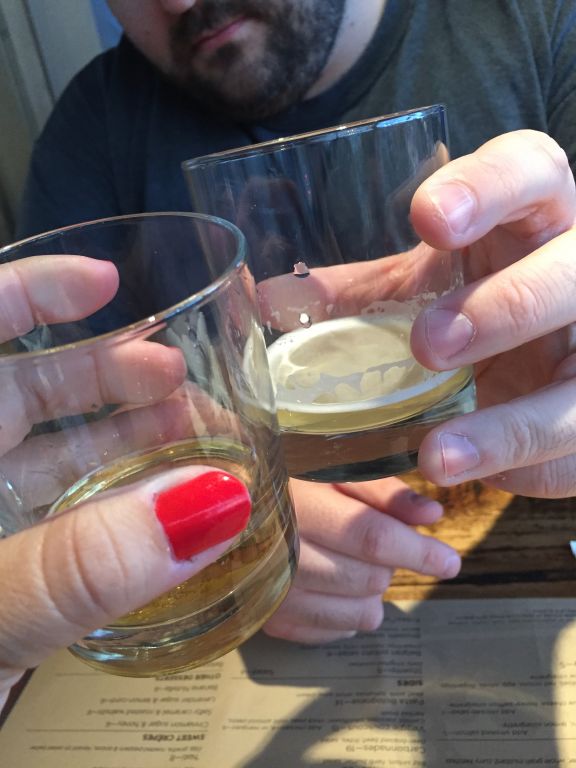 For our appetizer, we opted to try the Beer Cheese which is served with a pair of house-made pretzels. The creamy, whipped texture of the cheese balanced out its richness, and it had a unique and deeply satisfying taste thanks in part to the raspberry lambic in its recipe. The hot, chewy pretzel knots that accompanied it were the perfect complement, ideal for sharing and dipping.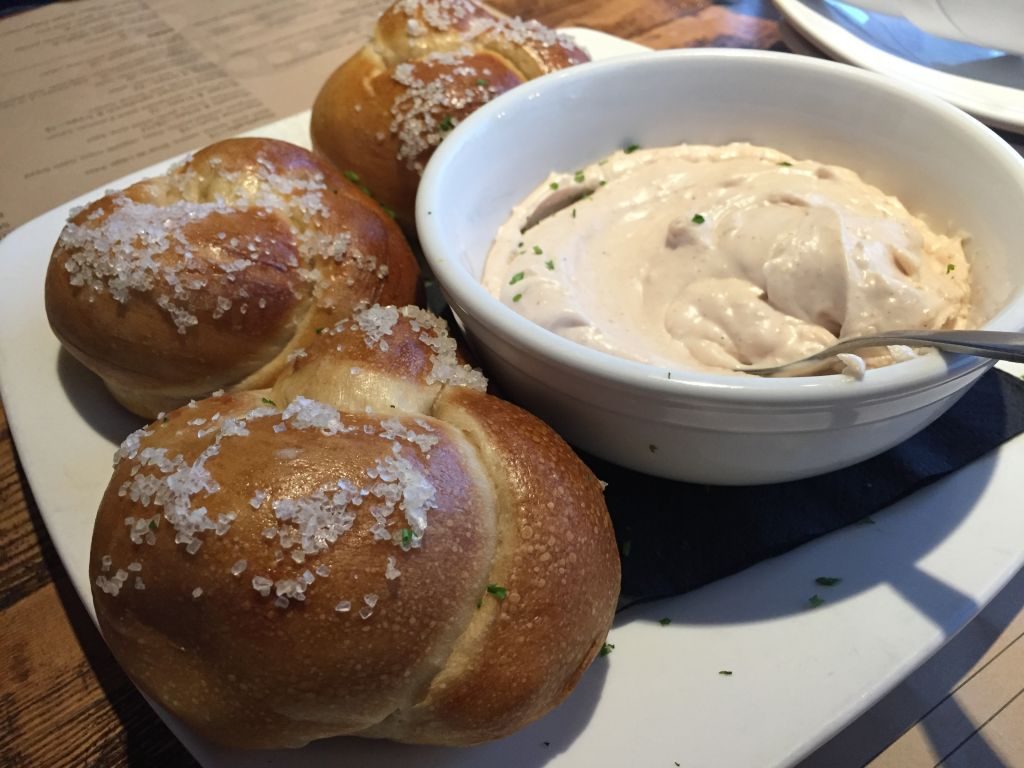 We had a rather lengthy discussion while deciding on our entrées to share, but finally opted on two dishes that had been highly recommended to us in the past: the iconic Waffle & Chicken and the Burger & Frites. A must-try, the Waffle and Chicken elevates comfort food to fine cuisine. One wouldn't think that Ohio maple syrup and hot sauce could come together in such an irresistible way, but something about the chemistry between these two opposing flavors makes this dish a true tour-de-force for the taste buds. The chicken was perfectly crisp and the waffle was everything one could hope for from a Belgian restaurant. We loved sharing it and savoring every bite.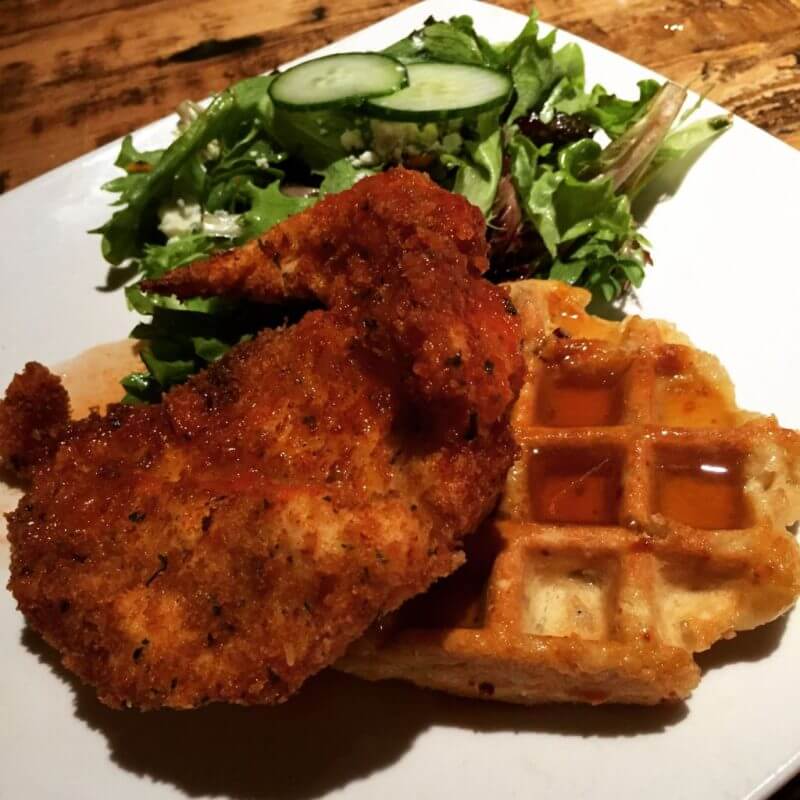 The burger, however, was worthy of equal praise. The beef itself was juicy and flavorful, while the creamy goat cheese, thick-cut bacon and caramelized apples and shallots that topped it combined to give it a rich, savory flavor like nothing we'd tried before. The fries (or "frites" as they're called here) were surprisingly remarkable as well – crisp on the outside, fluffy on the inside and packed with natural flavor. This sandwich definitely made us reconsider our idea of what a burger should taste like!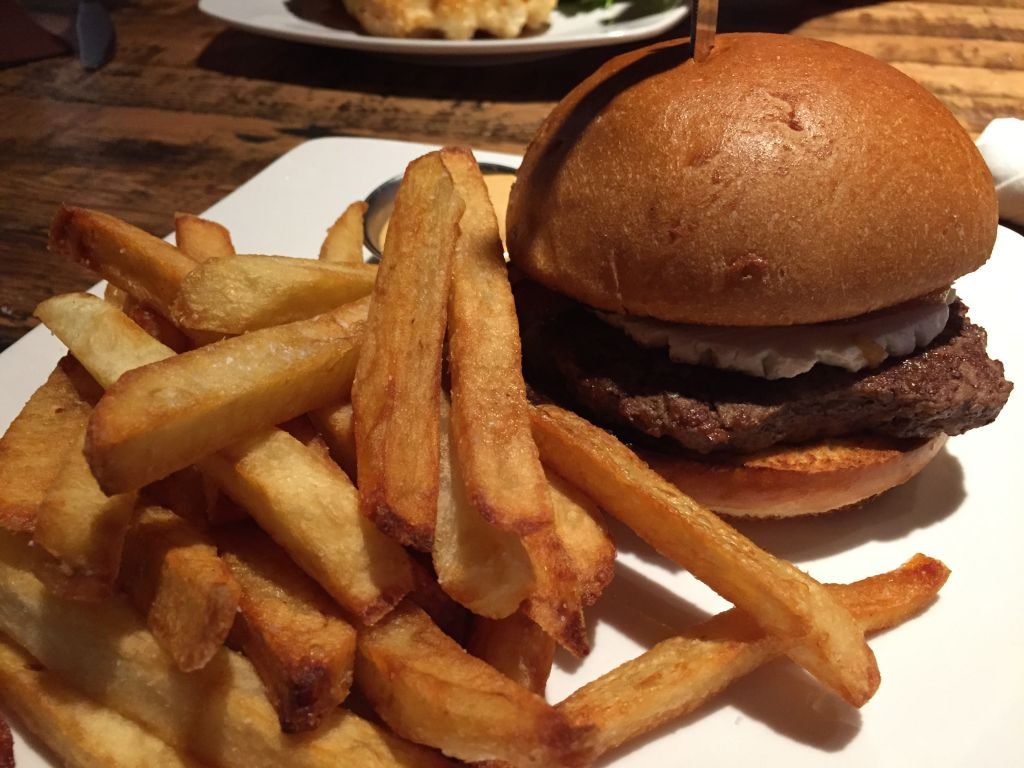 For dessert, we debated trying one of the tantalizing sweet waffles (hello – Nutella and Banana Waffle?), but since we had the chance to try one of the delicious waffles with our entrée, we went for something a little different – a lavender sugar and lemon curd crêpe. After the hearty and satisfying meal we enjoyed, the light and delicate texture of the crepe was the perfect finisher, and the bold, zesty tang of the lemon curd went beautifully with the subtle, floral sweetness of the lavender sugar. It was a different and refreshing conclusion for our meal.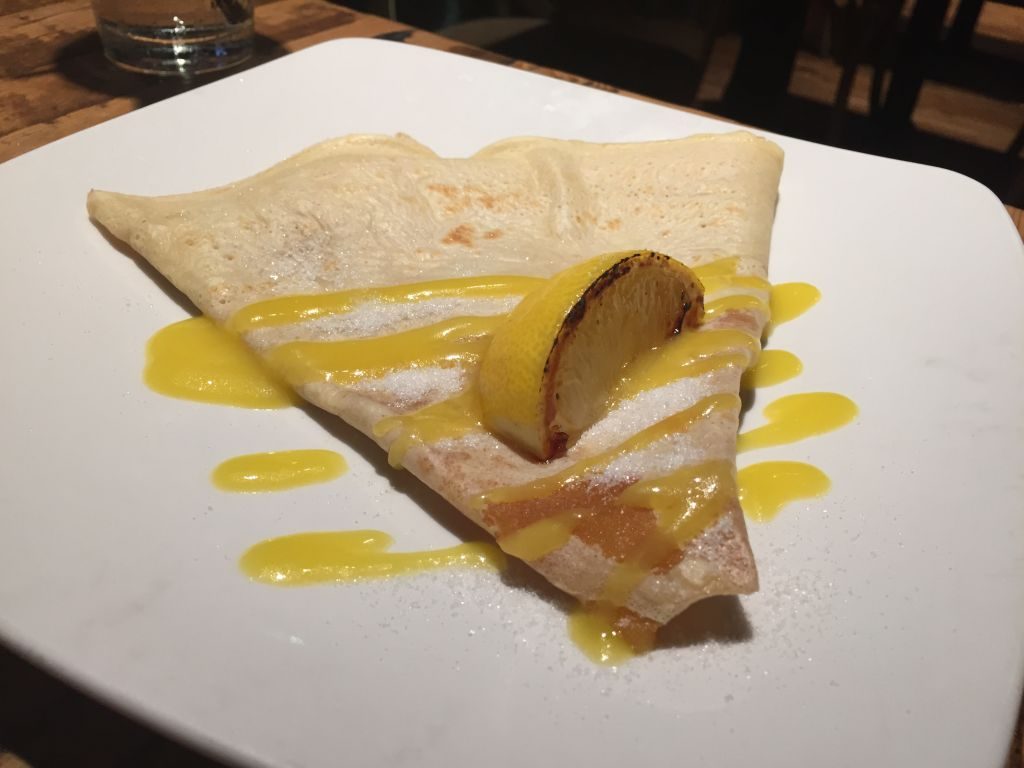 We did take a moment to stroll past the bakery case, to see what other confections would be awaiting us on our return visit – someday soon. I just have to know what a Sneaky Belgian tastes like.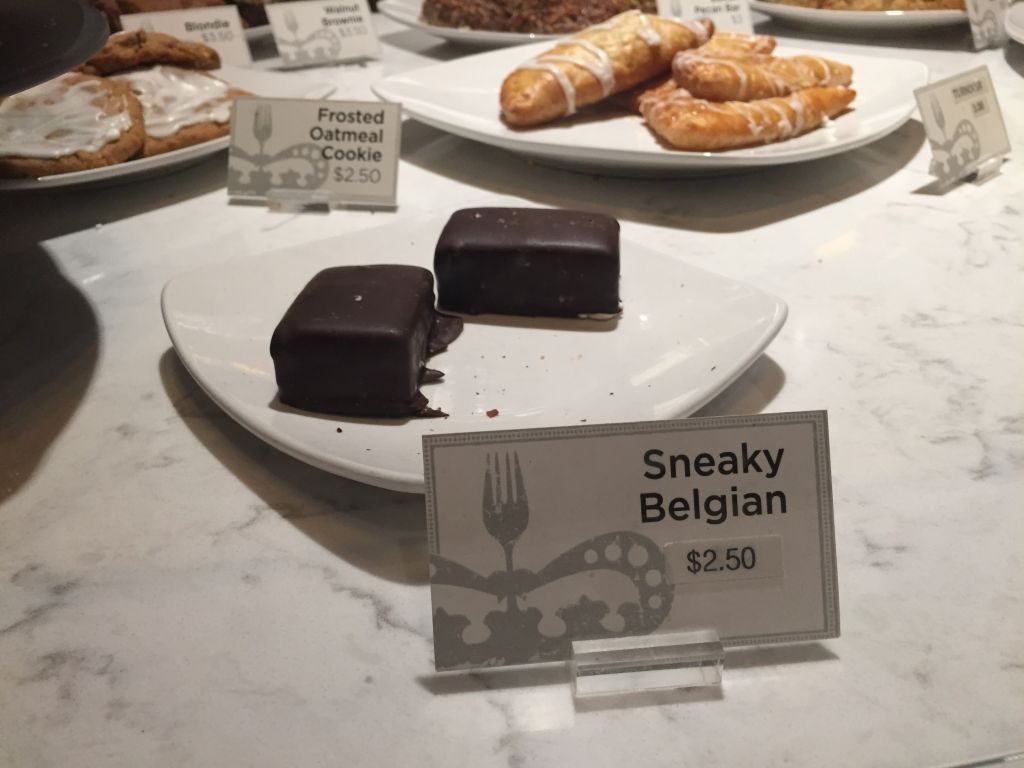 Our romantic night at Taste of Belgium was a fantastic study in unexpected pairings – the sweet and the savory, the soothing and the stimulating, the trendy and the traditional… and let's not forget the chicken and the waffle! Many of these couplings were vastly different or even polar opposites, but they always turned out to be brilliant together. Just like my husband and me!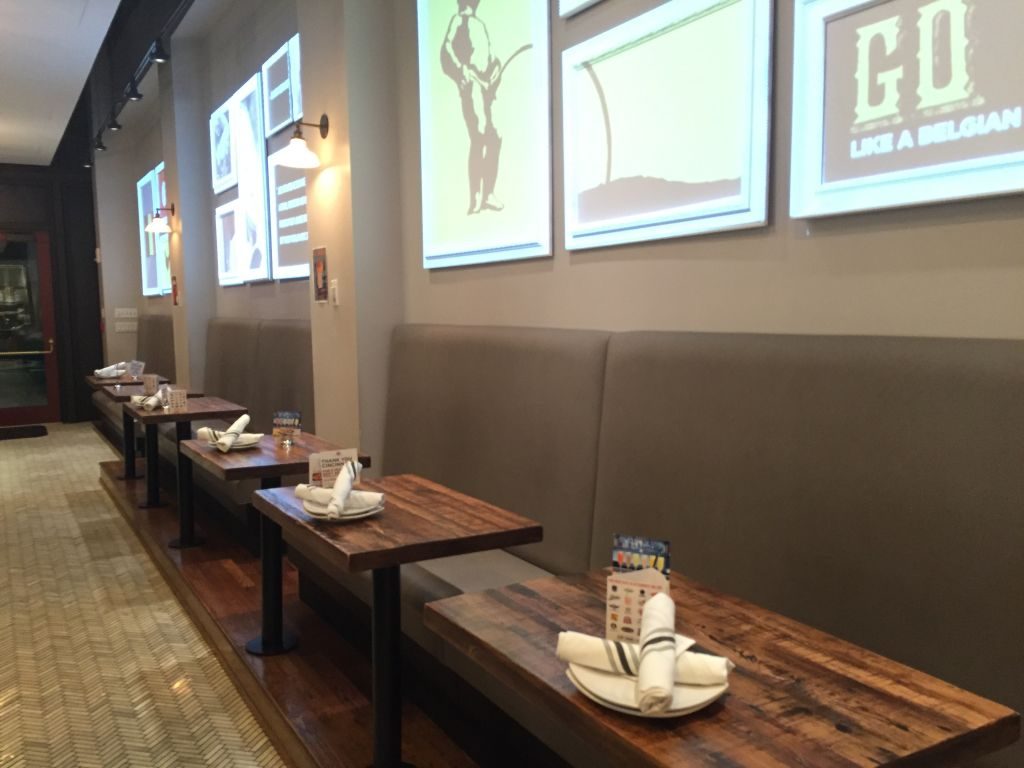 We give Taste of Belgium a three heart rating for romance, although I can see this as a fun and casual night out with friends as well, and $$$ rating for price. You could definitely do appetizers and beer, and call this a budget-friendly night out, but take our advice – don't skip the chicken and waffle. The service was amazing – John was there when we needed him, friendly and knowledgeable, and truly took us on a date night adventure from start to finish.
Taste of Belgium currently has four restaurant locations – Clifton, OTR, Rookwood, and The Banks –  as well as a marketplace at Findlay Market.
Disclaimer: Not all menu items shown are currently available on Taste of Belgium's menu. For more information click here.