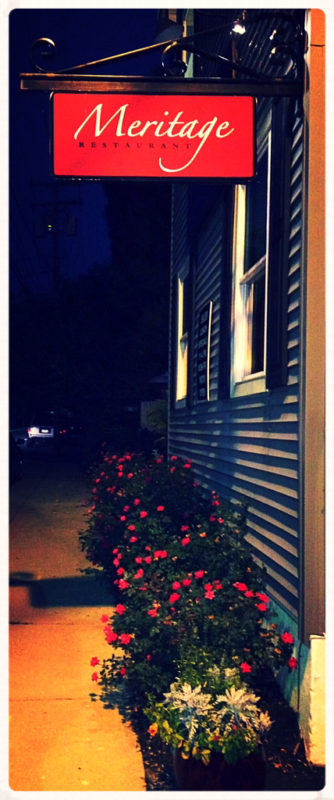 Meritage Restaurant is located in the quaint historic district of Glendale, Ohio. It is easily one of the best places in town for the full-American cuisine experience. The menu features fresh seafood, hand cut steaks, specialty sandwiches and an impressive variety of salads. Each item on the menu, from the salad dressings to the desserts, is made in-house using only the freshest ingredients.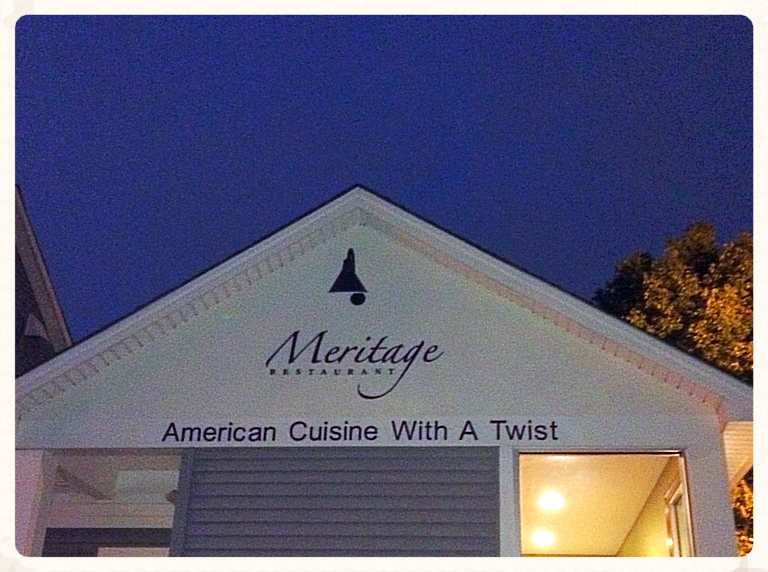 Their wine list features wines from around the world that have been hand selected to complement the menu. They also have seasonal drink concoctions that are fun, festive and delicious!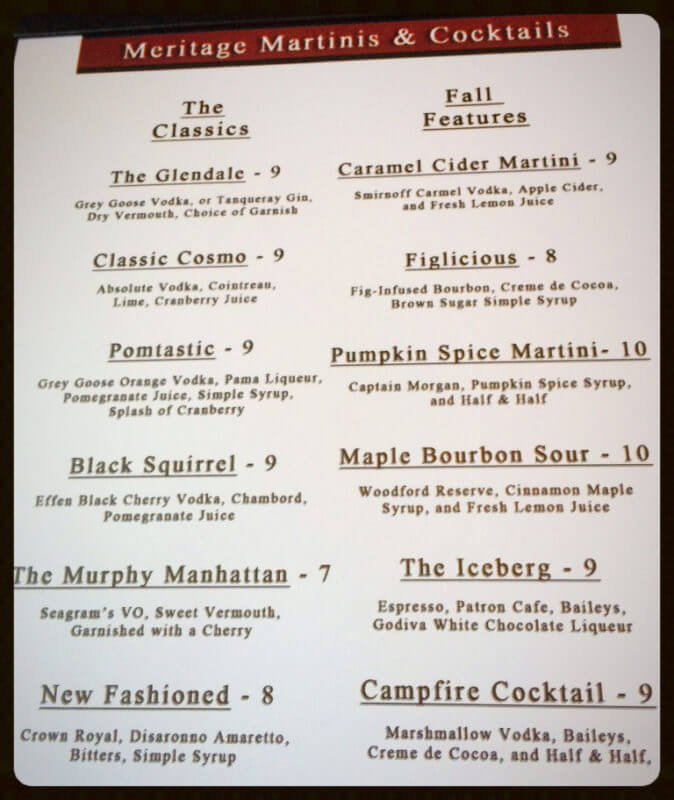 The perfect blend of professionalism and warmth provided by the service staff combined with the food, live music and atmosphere makes Meritage a premier date night destination.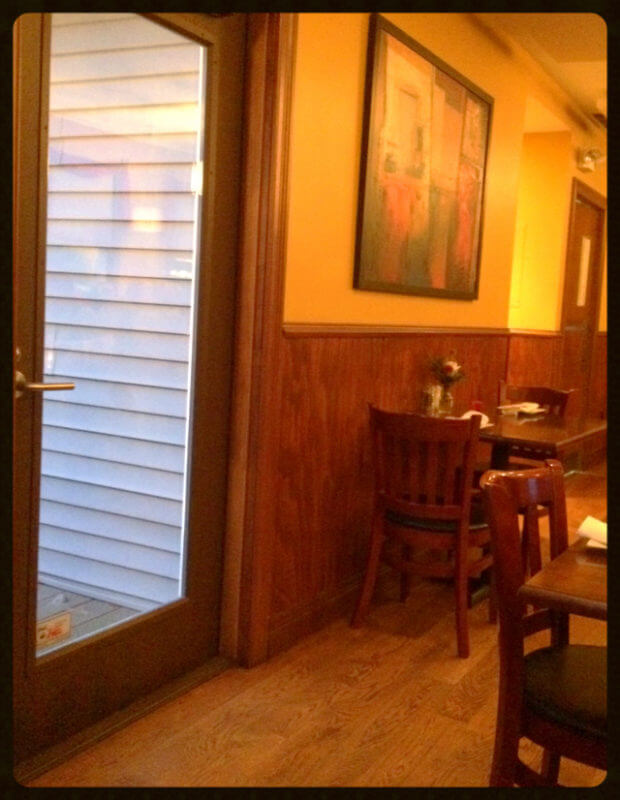 As we walked in we were warmly greeted by the hostess and were shown directly to our table, a booth, by the window with fresh cut flowers.  We were promptly greeted by our server Matt, who lit the candle on our table while telling us the drink specials.
I was so impressed with the Seasonal drink menu! They have Fall Features which include: a Caramel Cider Martini, a Pumpkin Spice Martini,  a Maple Bourbon Sour and a Campfire Cocktail (marshmallow vodka, baileys, crème de cocoa and Half & Half).
I splurged for the Caramel Cider Martini!  So fun and DELICIOUS!!!
We chose the Stuffed Mushrooms with cream cheese and bacon for an appetizer.  These were AMAZING!! I have to note that they were brought out almost immediately after we ordered them!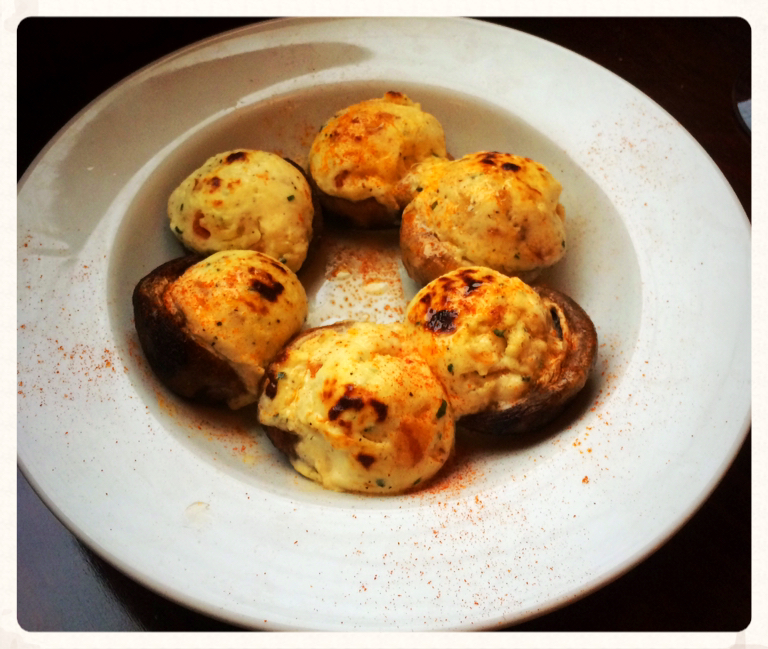 I ordered a wedge salad with my entrée instead of a baked potato. I LOVE wedge salads. This one, much to my taste buds delight, was different than any other I have experienced. Iceberg, bacon, Maytag bleu cheese crumbles, red onion, tomato and a hint of balsamic reduction topped with bleu cheese dressing. The balsamic reduction was delicious and such a great complement to the blue cheese.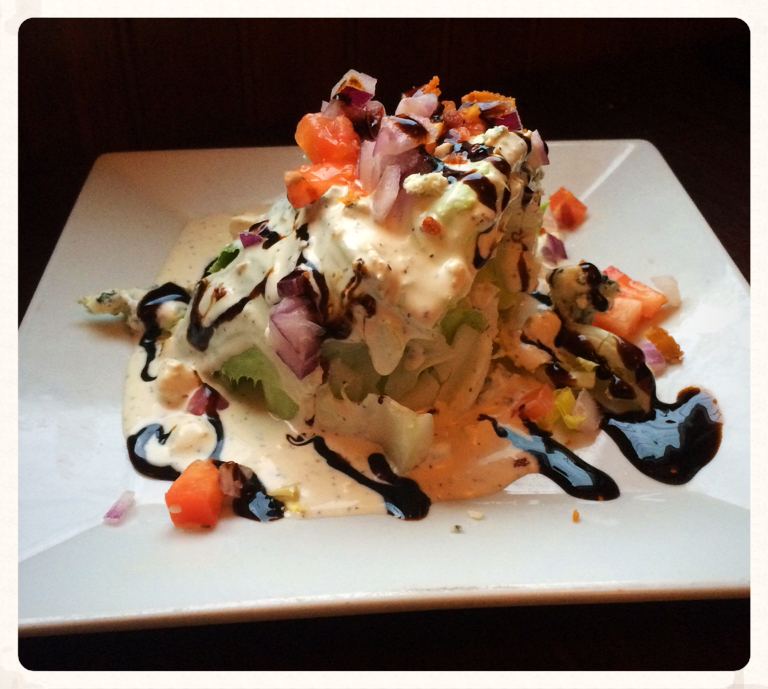 My husband, Scott chose the Prime Rib that was on special for his entrée.  Scott is a prime rib connoisseur, ordering this almost every time we visit a restaurant with it on the menu.  He commented that this was probably one of the best cuts he has had.  It was cooked to perfection and the seasonings were just right.  It was paired with a loaded baked potato.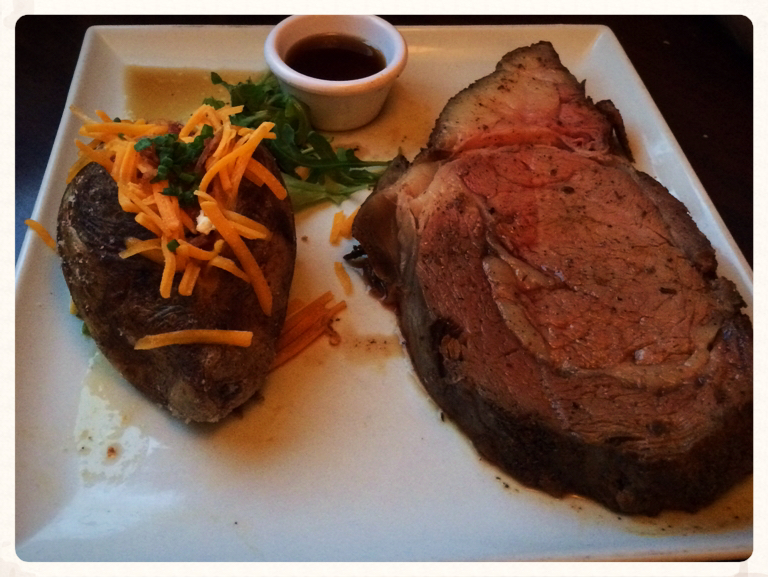 I chose the Surf and Turf. A petite filet mignon with a South African lobster tail, paired with their daily vegetable. The portions were perfect for me. I savored every bite!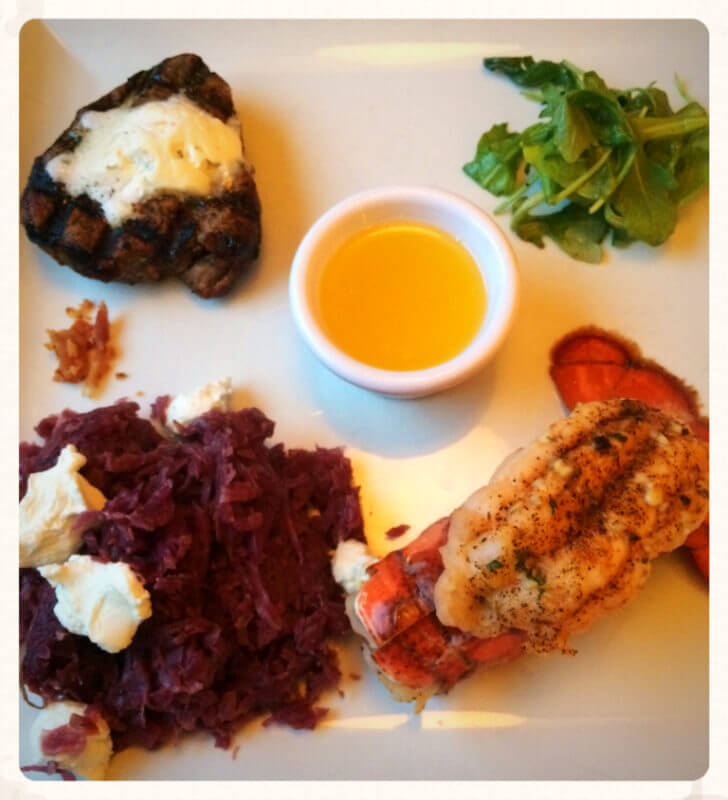 For dessert, Matt brought us the Chocolate Ganache Cake with Butterfinger topping. The chocolate melted right in your mouth! The Butterfinger was another fun fall menu item!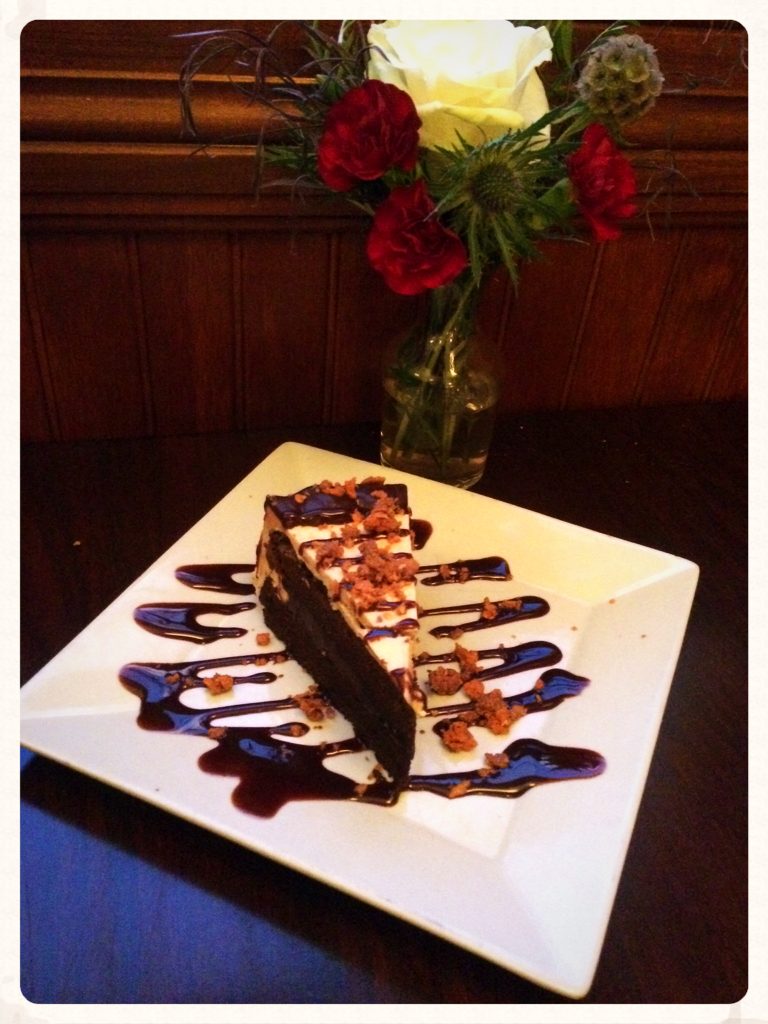 I don't believe I have ever been to a restaurant with this type of service. The staff was incredibly knowledgeable, excited and friendly. They operated as a team, each person tending to all the tables. The service was incredibly fast, without making you feel rushed. They watched and waited until you were ready for the next course, or drink and brought out everything seamlessly.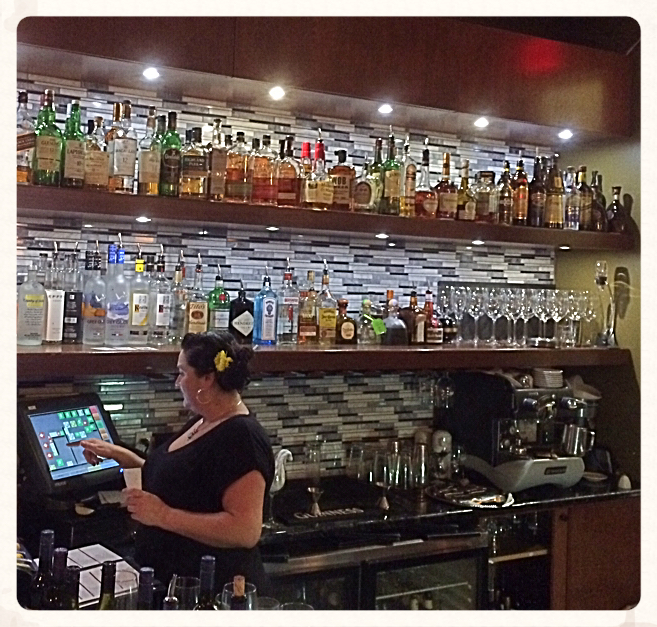 There was also live music by Jerome Calia in the bar when we left. It was a fun and lively crowd. It would be a wonderful place to enjoy drinks after dinner! There is outside seating available for warmer evening too!
Romance Rating: ♥♥♥♥ Pricing:$$$