A hidden gem nestled off a side street in downtown old Mason, Pitrelli's is a perfect local date night escape. The small dining rooms and high back booths make an intimate dining experience. The strolling violinist made us feel as if we were transported to a charming café in Italy.
Wednesday is Couple's Night. For $49.95, we received a choice of  two Select Entrées and Bottle of  Wine. The entrées included a house salad, a choice of pasta noodles (spaghetti, rigatoni, linguine or fettuccini), a choice of homemade sauce (hard to choose, there were seven of them!) and meatballs or chicken. For an additional few dollars you could also substitute for gluten-free pasta.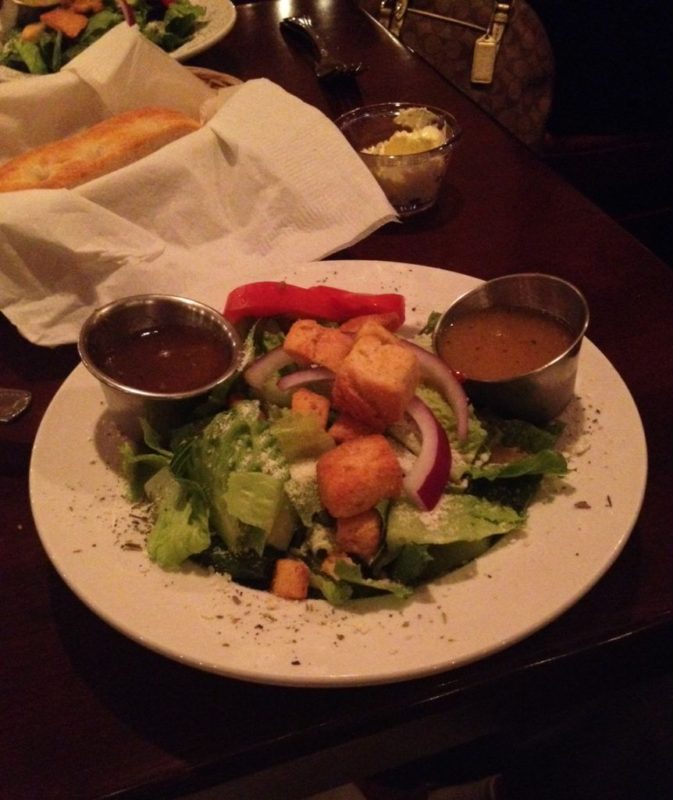 The service was wonderful. Lynette took care of us…we ordered our wine (the Mezzacorona, a flavorful and fruity Merlot that paired well with our pasta), and finally had time to catch up on our week. She brought warm bread with herb butter to accompany our delicious salads. Instead of a boring Ranch, I enjoyed a Champagne Vinaigrette. If you are looking for a lighter pasta dish, the linguine noodles with aglio e olio sauce was perfect. I did upgrade to shrimp.  My husband had a heartier meal. Rigatoni with Bolognese sauce and three large meatballs. On our way out , we bought a jar of homemade sauce, we just couldn't resist.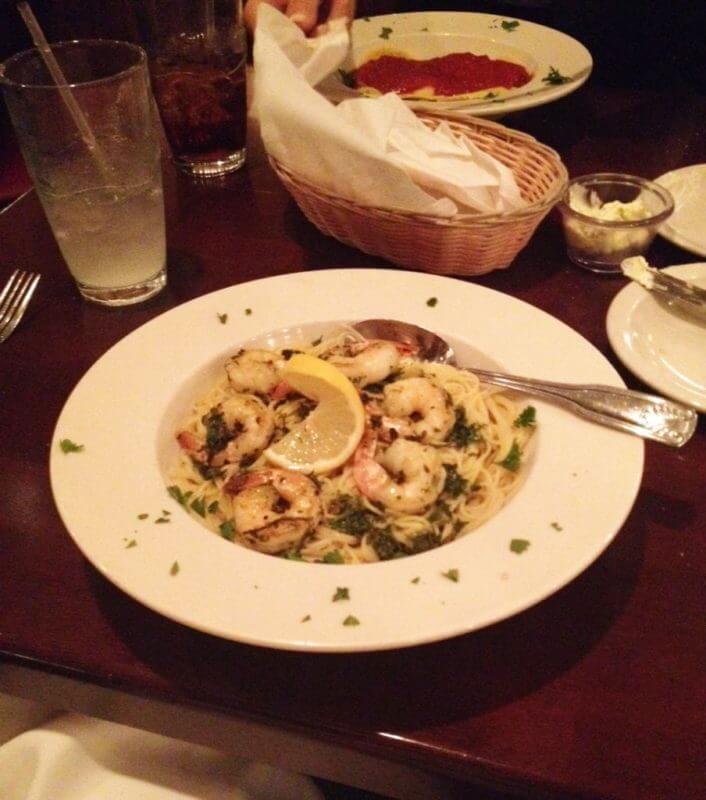 After our meal, we walked around the restaurant and found their party room. It's the perfect size for our family coming in for the holidays. So, we booked the room, and feel great knowing that we found a place where we love the food and know provides great service close to home.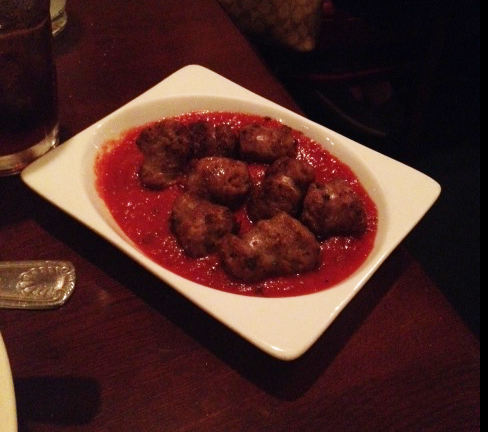 Pitrelli's also offers a variety of pizzas and calzones if you're not in the mood for pasta. And although we were too full to indulge in dessert, Pitrelli's is a full-service bakery offering a nice selection of sweets, which we will definitely have to try out at our next visit.
If you'd like to make reservations or get more information about their party room, please visit their Website.