Hyde Park Square is a charming slice of Cincinnati filled with so many amazing date opportunities. It features a quaint lush green park, and over 175 one-of-a-kind shops, restaurants, galleries and year-round events. Dining opportunities are plentiful, and there are a wide range of attractions to cover any occasion — coffee shops, our city's ice cream staple, fine dining, wine bars, casual spots with relaxing patios and of course, the Hyde Park Farmer's Market, which is a must if you're looking for something to do on a Sunday morning. Romance is definitely in the air at Hyde Park Square – you won't be disappointed, it's a wonderful place to enjoy some quality time with your date. Check out our list of date-worthy things to do in Hyde Park to get you started!
DINING IN HYDE PARK:
BAR FARE & NIGHTLIFE IN HYDE PARK: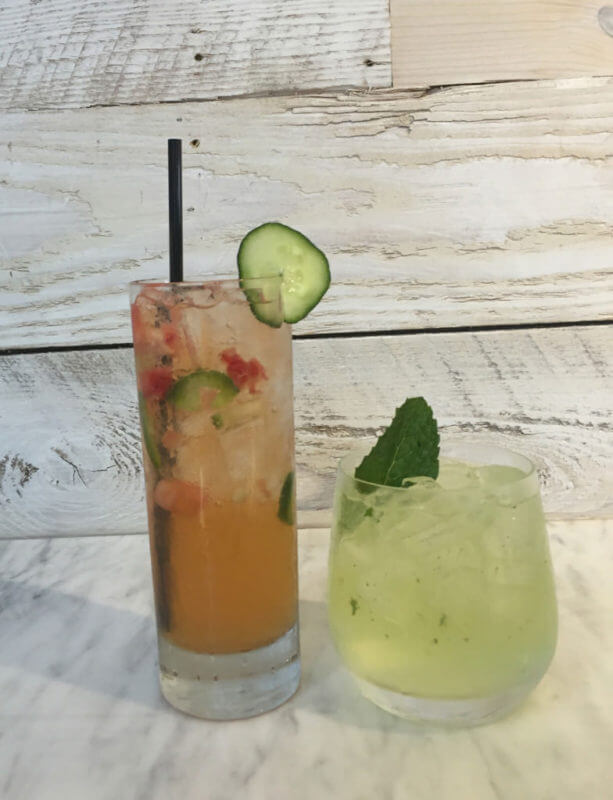 E+O is an Asian-Latin fusion restaurant serving a variety of inventive dishes and craft cocktails. Offering amazing ambiance in the midst of beautiful décor — it's a unique and trendy spot worthy of a date night experience. Sip on one of these cocktail recommendations…For something with a bit of a spicy kick try the Summer Bliss: Tito's Vodka, St. Germaine, cucumber, strawberry, jalapeño, ginger syrup and bitters topped with soda. For something super light and refreshing go with this off-the-menu suggestion: Ocean Vodka (from Hawaii), cucumber, mint and elder flower.
ENTERTAINMENT & NEARBY ATTRACTIONS IN HYDE PARK:
HYDE PARK FARMER'S MARKET
Hyde Park Farmer's Market has been serving the Hyde Park community for more than 10 years! Open every Sunday 9:30 am-1:30 pm through October 30th, they feature over 30 vendors including produce, meats, eggs, dairy products, flowers, honey, maple syrup, coffee, baked goods and more — all made with local ingredients! It's a great laid back date option offering food, fun and entertainment!