If you are looking for your next interactive date night, Spicy Olive has you covered with a fantastic cooking class that will leave your body feeling healthy and your belly happy! With locations in West Chester, Hyde Park and Austin Landing (Miami) your date night is just a short drive away!
As a frequent Hyde Park Spicy Olive shopper, olive oil and balsamic vinegar are a staple at The Jenkins' residence. I appreciate the health benefits both products offer. From decreases in high blood pressure, reduced inflammation and a natural appetite suppressor, these products assist in good health. Their products taste fantastic and the packaging is sleek! Find out more about the health benefits.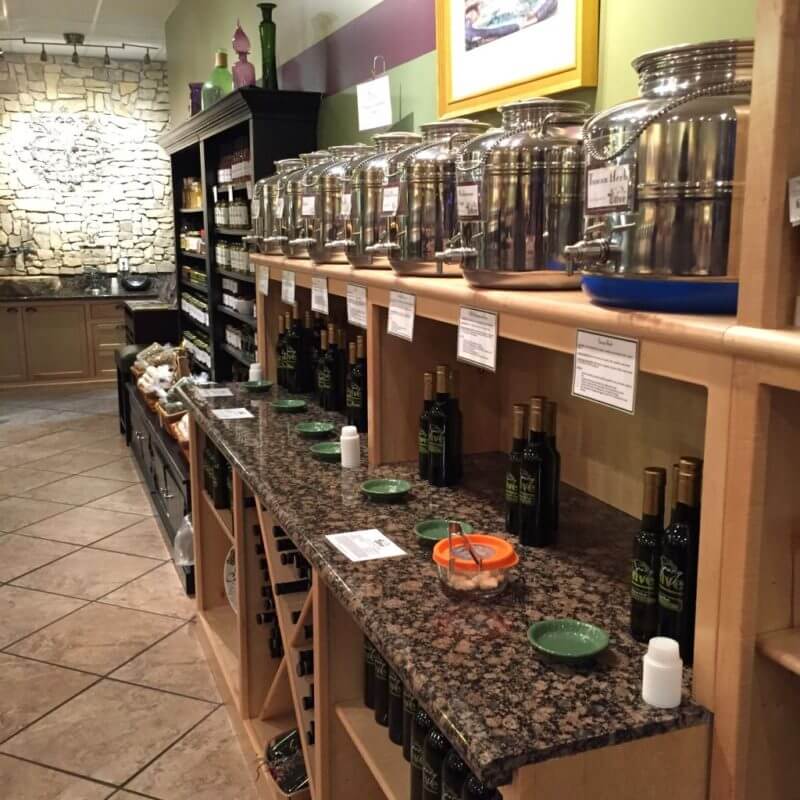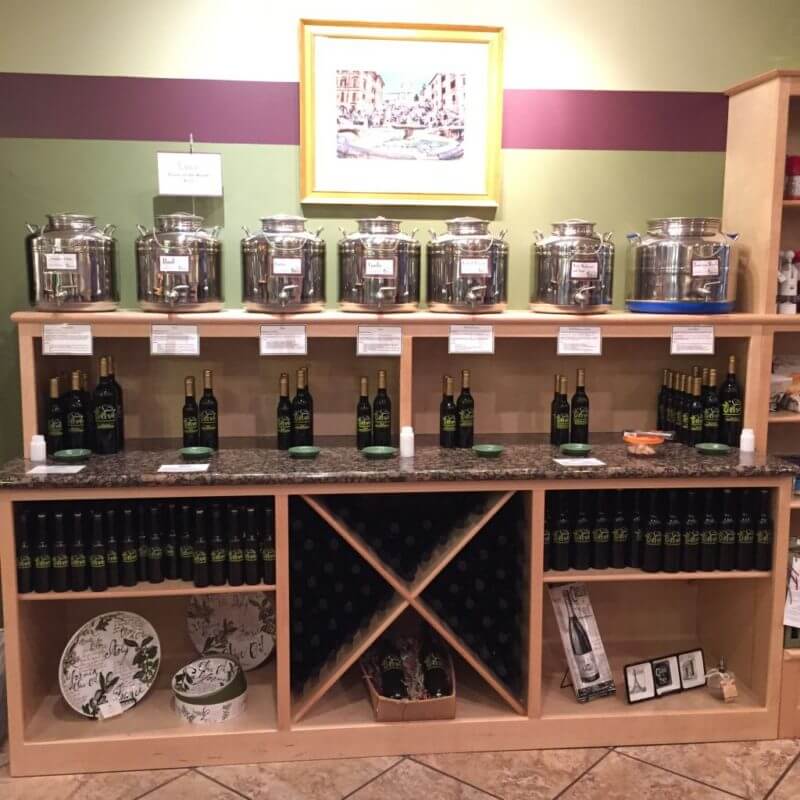 I had been contemplating participating in a cooking class for quite some time. When I saw there was a healthy cooking class available, I signed up right away! I love that Spicy Olive offers local chefs the opportunity to bring fabulous meals and amazing date nights to life!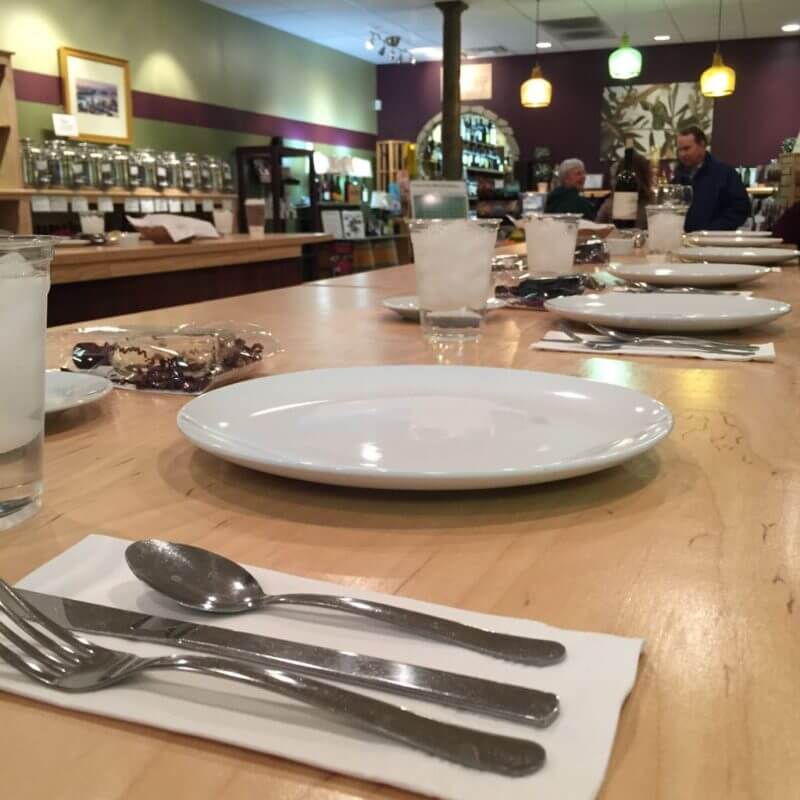 Upon arriving to the West Chester location, I noticed right away, tucked in the corner that there was an Uncorked Wine store inside Spicy Olive! That's right folks, you can purchase a bottle of wine before your cooking class to enjoy!
Insiders Note: Arrive early to pick your perfect seat and enjoy the store's atmosphere!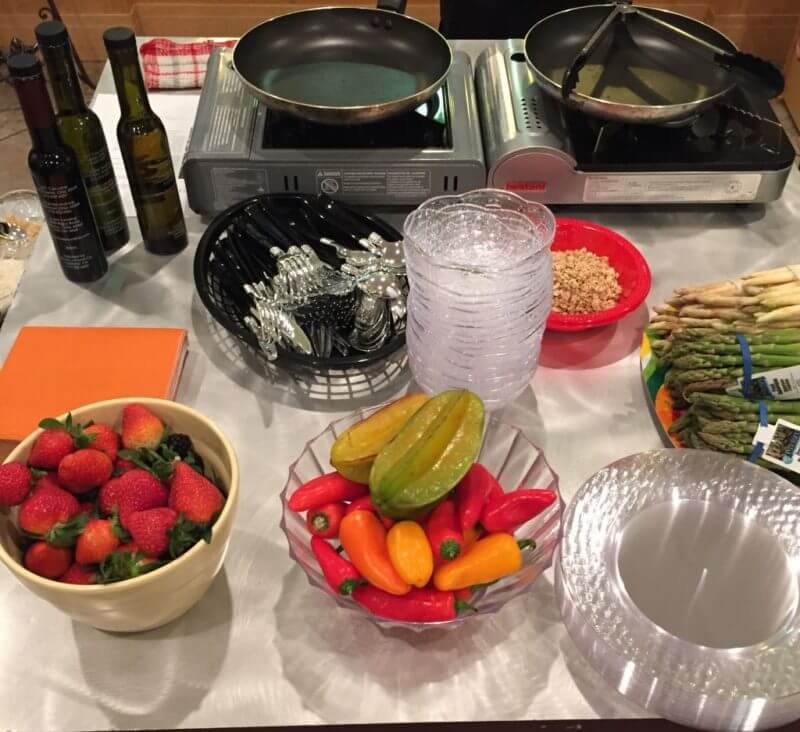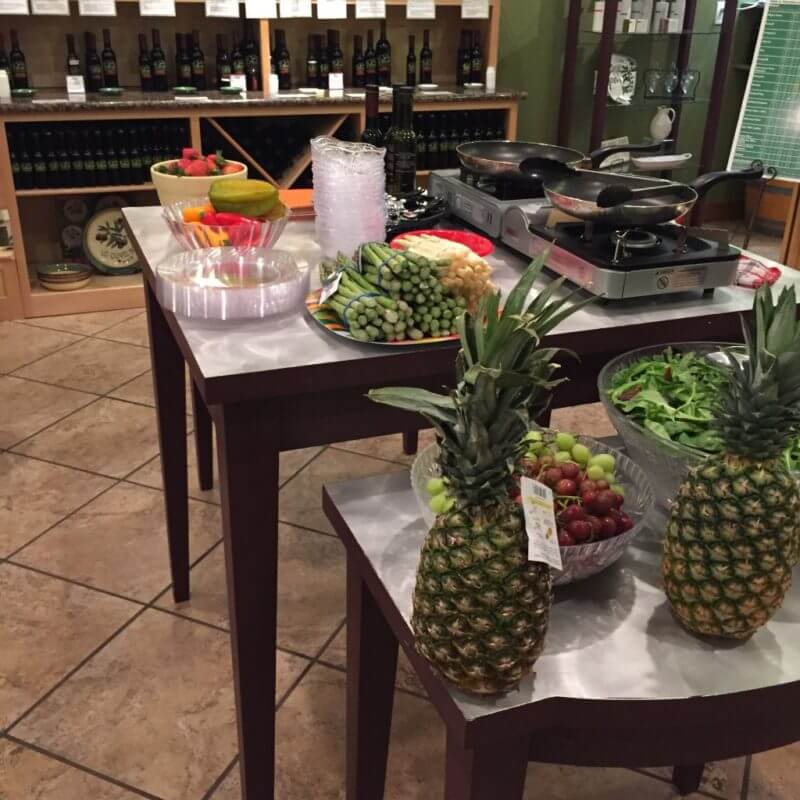 We had the pleasure of taking a class that was under the instruction of Chef Anthony Jordan, who is a personal chef and also specializes in lifestyle-specific meals.He educated us on the Paleo diet, showed us some techniques in the kitchen and co-hosted the event with the owner of Spicy Olive, Melanie Cedargren. She graciously explained the products within the store as well as detailed the olive oil and vinegar being used in the cooking demo! She encouraged us to sample the products around the store, and reminded us that they receive new seasonal products every February and September!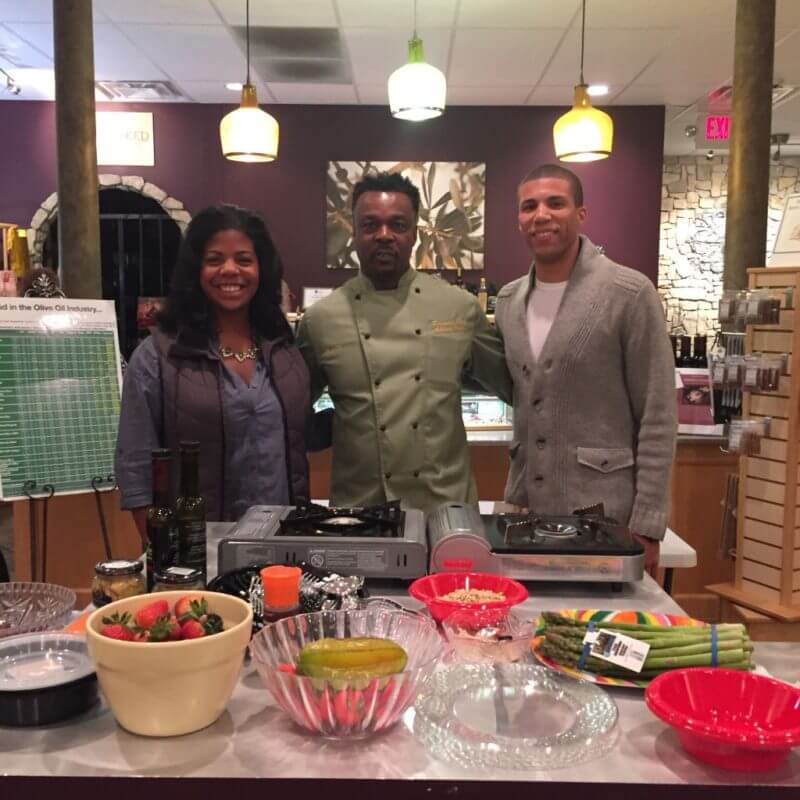 Paleo Fresh Dinner Menu:
Salad: Arugula Spinach mix, Artichoke Hearts toss with Vermont Maple Balsamic Vinegar
Entrée: Chicken Breast Pan Seared with Persian Lime Oil served with Garlic Asparagus
Dessert: Red Grapes, Green Grapes and Pineapple tossed with Coconut White Balsamic
If you cannot make it to a cooking class, I strongly suggest stopping by for a taste test or a unique gift! The chef in your life will appreciate the delectable finds this store has to offer and will leave you coming back for more!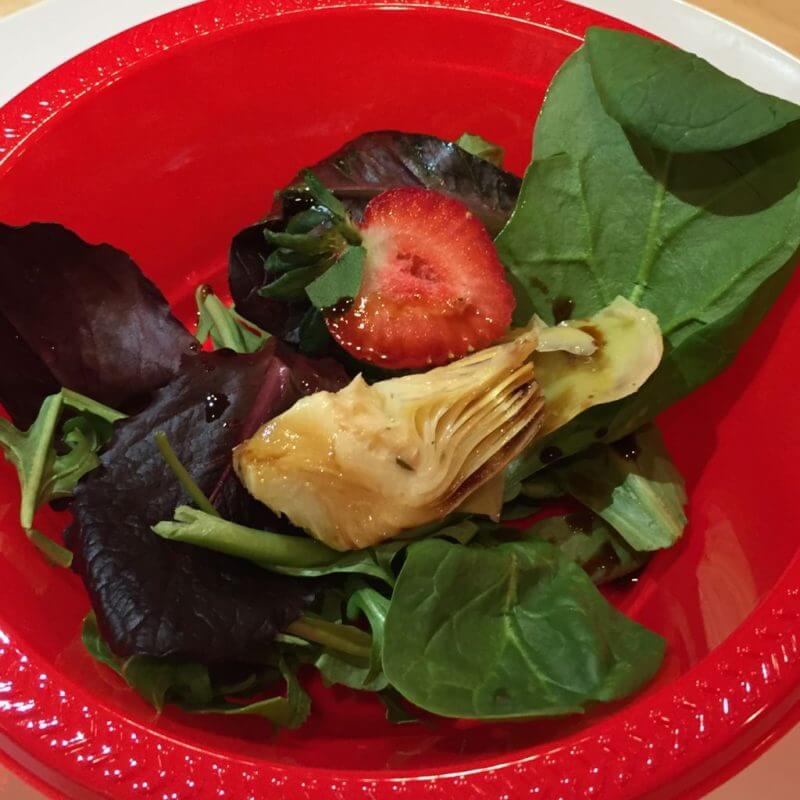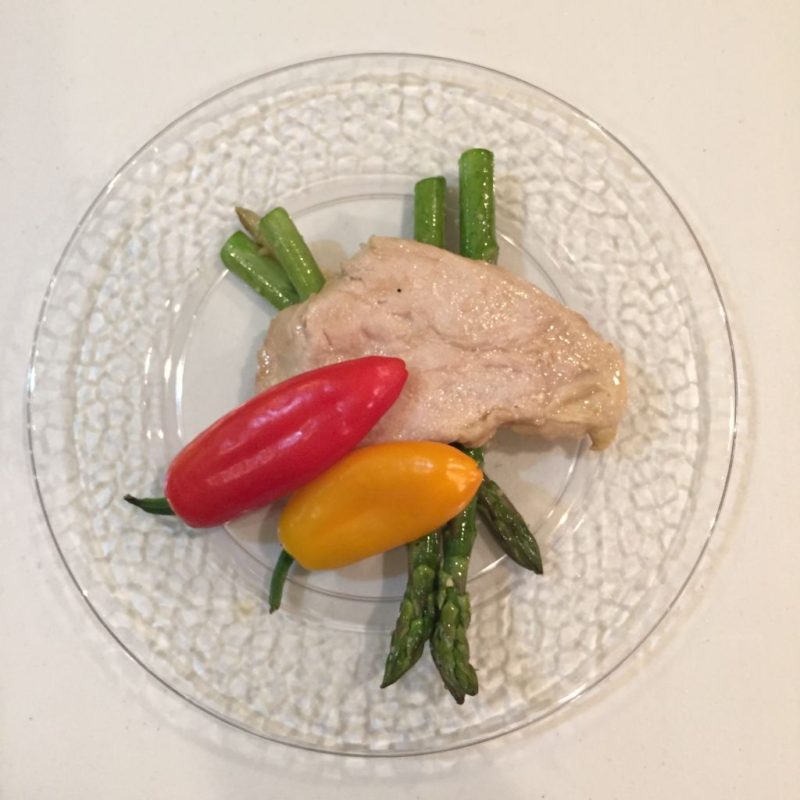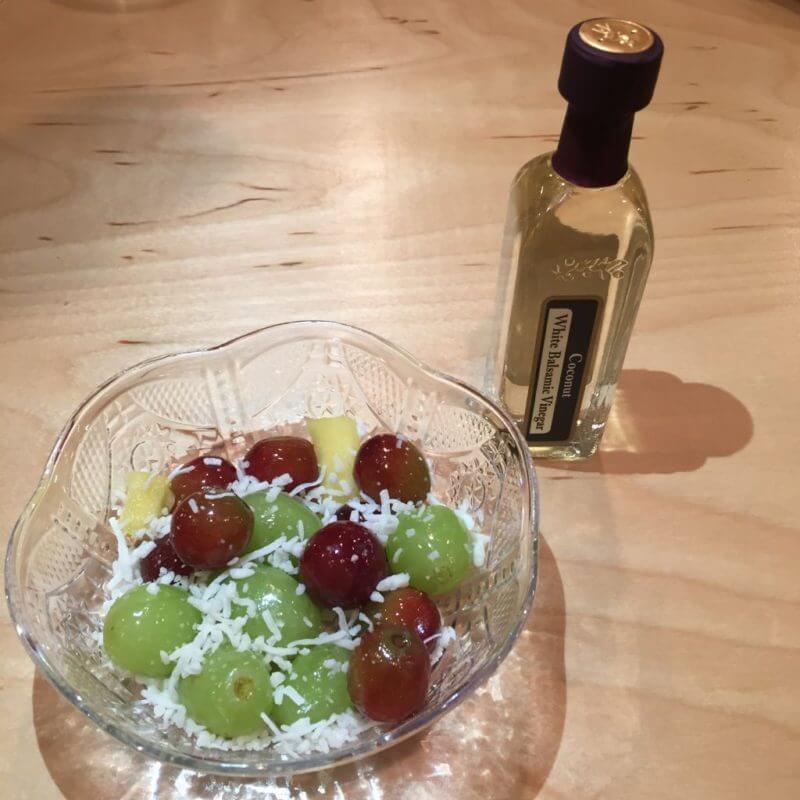 Insiders Note: On Fridays and Saturdays the West Chester Uncorked has wine tasting! Pair that with an olive oil and balsamic tasting from Spicy Olive along with grabbing dinner at a local establishment and you have a perfect casual date night! – Happy Dating!!!
UPDATE: You can find cooking class schedules on their newsletter by clicking here. Be sure to scroll down to find a listing.