If you want to feel like you're part of the family at a restaurant, Jeff Ruby's Carlo & Johnny in Montgomery is where you should go.
When we first arrived, we immediately were led to our table in the back room. The assistant manager took our coats and helped us settle in.
The décor definitely gives you a 1920s mobster vibe. With film posters like The Godfather, you are set in a different time period.
Once we got comfortable in our half-moon red leather booth, we enjoyed some sparkling water and rolls.
For our drinks, I ordered the apple martini. The cocktail list features a few specialty drinks, but anything can be made at the bar. My boyfriend opted for a beer.
I don't think there is a bad seat in the house, but I'd recommend sitting near the fireplace. It adds to the allure of the room.
For our dinner, we had to get the steak. I chose the New York Strip, which was juicy and tender.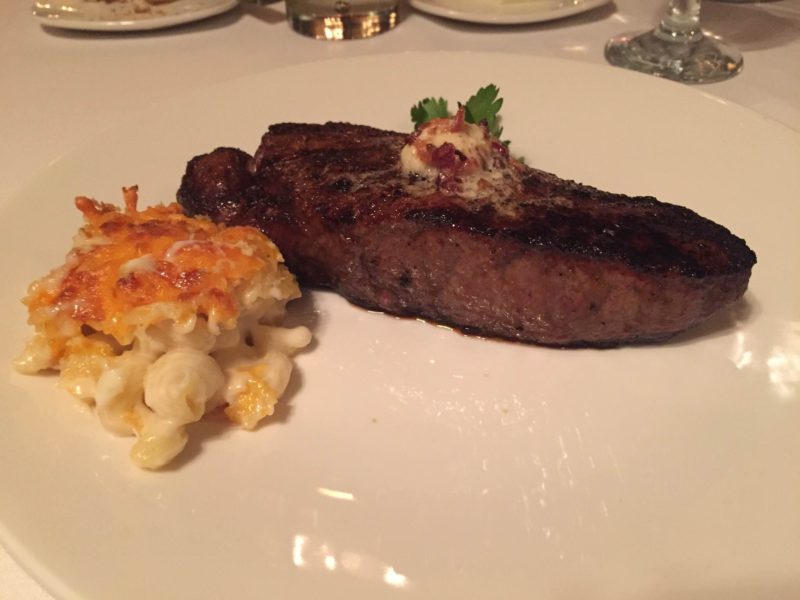 My date went for the Jeff Ruby's Jewel with a spicy chili rub. That was delicious — and huge!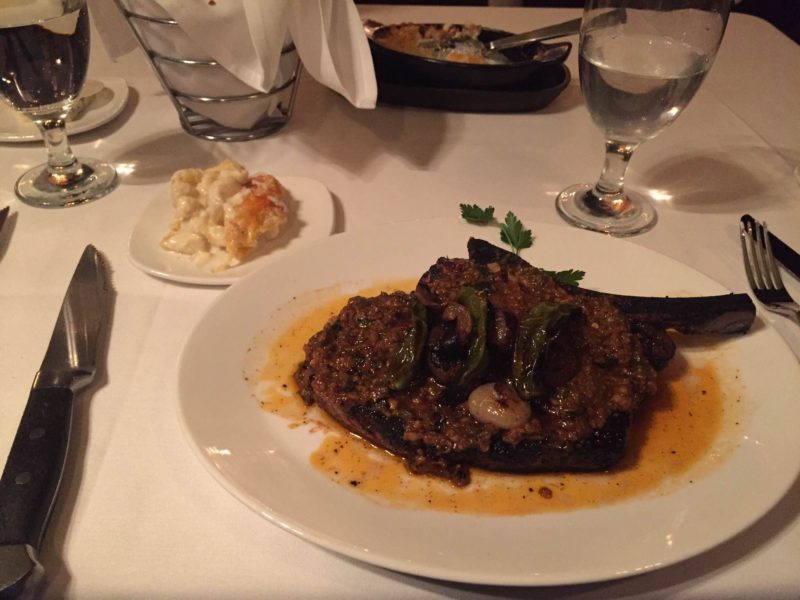 For our shared side, we went with the baked macaroni and cheese. It comes with six different cheeses, and it is totally worth it!
Concluding our meal, we shared the famous three-layer carrot cake. I've been told by some that it's great to just come in and get carrot cake at the bar — and it was an amazing way to end a date night!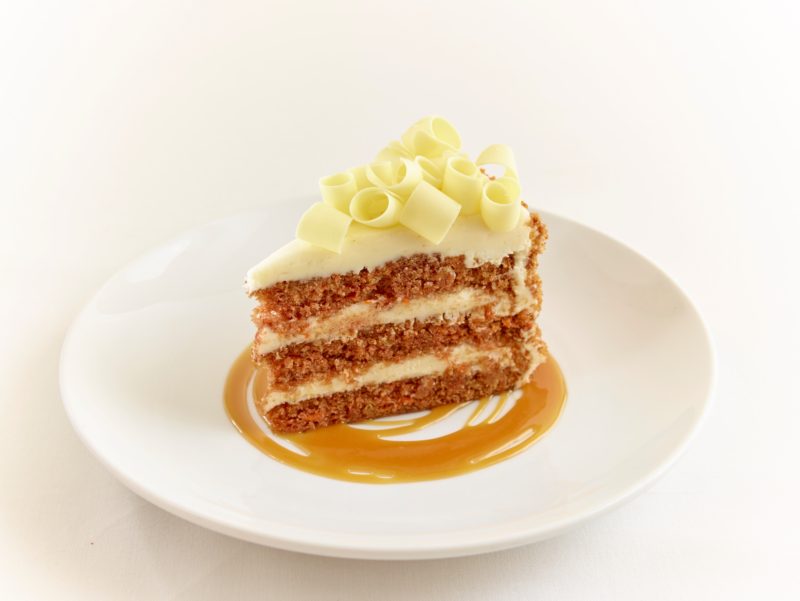 After our meal, we learned a little bit about the place.
The mansion itself used to be a casino in the 1940s, connected strongly with the mafia. The mafia ties eventually faded, and Jeff Ruby bought the mansion in 2000 at an auction.
The door knobs that open the Regency Room and the Liquor Room are from Al Capone's winter house!
Not only is the restaurant rooted in history, it also might be haunted. There have been at least four deaths on the premises, including a woman named Emily. Her picture can be found near the main bar.
There allegedly is a tunnel that leads from the main building to the guest house. Emily found her husband there with his mistress and shot both of them before she hung herself.
So if you're interesting in feeling like a million bucks, learning some history or doing some ghost hunting, check out Jeff Ruby's Carlo & Johnny for your next date night.
Jeff Ruby's Carlo & Johnny
9769 Montgomery Rd, Montgomery, OH 45242
Monday 5–9PM
Tuesday 5–10PM
Wednesday 5–10PM
Thursday 5–10PM
Friday 5–11PM
Saturday 5–11PM
Sunday 5–9PM