Halloween is the perfect occasion for a date! For one thing, Halloween is finally on a Friday night, and secondly, Cincinnati is full of Halloween-related fun dates and events. We've put together a list of date-worthy Halloween events happening this weekend and of course, Halloween weekend! So get your costumes ready and start planning! Looking for costume ideas? Visit our post on Halloween Costume Ideas for Couples.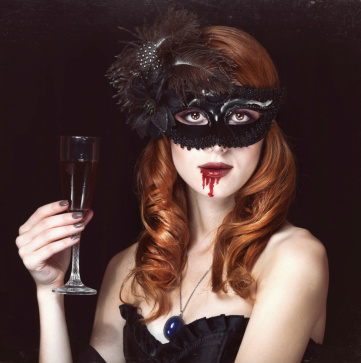 Want to get an early start? This weekend there are several events going that are sure to spark your Halloween spirit.
Meier's Wine Cellars in Silverton is hosting a Wicked Wine Tasting. The event includes a costume contest, snacks, door prizes, live music and of course, wine tastings! The event begins at 4 p.m. on October 25th.
There will also be a Zombie Pub Crawl on October 25th in Covington hosted by 96ROCK. The crawl starts at 10pm at the Cock and Bull. Other bars participating include, Pachinko, Zola and the Strasse Haus. Prizes will be awarded for the best zombie costumes at the Strasse Haus.
At the Receptions Banquet and Conference Center in Eastgate a Wicked Affair is going on to benefit the National Kidney Foundation of Greater Cincinnati. There will be a costume contest, dancing and drinks. The event is happening on October 25th @7pm. Visit their page for more info: facebook.com/awickedaffair.
The Children's Dyslexia Centers of Cincinnati Halloween Gala is also happening on October 25th @7pm at the Cincinnati Masonic Center. The Naked Karate Girls will be performing as you dance the night away. Food and drinks will be included with you ticket purchase. For more information and tickets visit: cdcoc.org/halloween.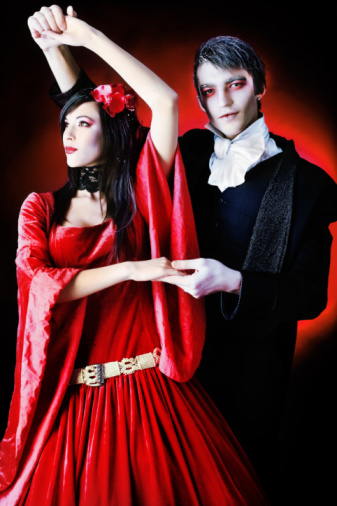 Halloween weekend events are happening throughout the city and there are many to choose from! Find what fits your Halloween vibe the best, from more sophisticated parties to crazy bar events, we've got you covered!
For the art-loving couples out there we've got an event that is perfect for Halloween night. The Cincinnati Art Museum is hosting a Pop Art Costume Party. Walk through the Beyond Pop Art: A Tom Wesselmann exhibit and enjoy drinks and appetizers- colorful costumes encouraged! For more information visit: cincinnatiartmuseum.org.
If wine is your thing, check out the Hallo-Wine party at Unwind Wine Bar in Hyde Park. Dress in your Halloween best! There will be light fare, music by DJ Kim, a dance floor and free valet parking.
In the mood for a Masquerade Ball, we've got a couple, The Malice Ball  is being held at Christian Moerlein Brewing Co.'s Bockfest Hall in OTR. The ball will provide drinks from local breweries, as well as, snacks from OTR restaurants. There will also be makeup and styling, a photo booth and a DJ. The Fashion Angels are also hosting their own Masquerade at the Kings Island Resort & Conference Center – a charitable fashion event that will showcase local designers, dancers, singers, and stylists.
In the mood for dancing? Check out  Scream Acres Haunted House Dance Party or Hollywood Casino's Boogie to Death.
Our list of Halloween bar events include: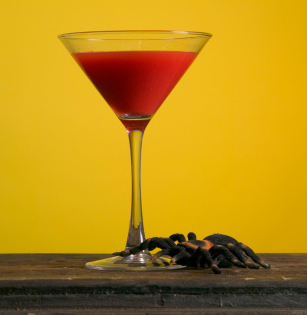 Downtown:
OTR:
Mt. Adams:
Mt. Lookout:
Newport:
Northside:
Feel free to comment below if you know of any Halloween events going on!