Most of the time you want date time to be one on one with your special someone, a time to connect and spend time together as a couple without distractions from the world. Sometimes, however, your time together as a couple is best spent with a group of good friends, doing something fun. Group dates can be really anything you want them to be, from laser tag or paintball, to dinner out with all of your best friends or a karaoke night. We've put together some fun group date ideas -– now all you have to do is send the invites!
Bowling – Good friends, rented shoes and a bucket of cold beer. Bowling is a fun way to spend your time together in a duo or in a group. Check out our list of fun spots to bowl around town, then round up your friends and hit the lanes!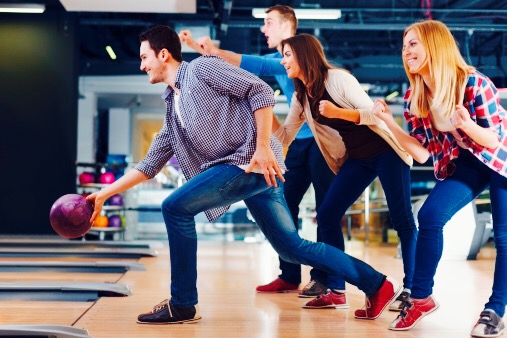 Laser Tag – Divide up into teams – couples against couples, girls versus boys – and step into the laser tag arena for a little friendly competition! Both The Web Extreme and Lazer Kraze are great options for a few hours of sci-fi fun.
Game Night – What's your game? Cards, Jenga, Monopoly, Twister?! No matter what your particular skill set might be, planning a group game night is always loads of fun! Everyone brings their favorite snack and drink to share – let the games begin!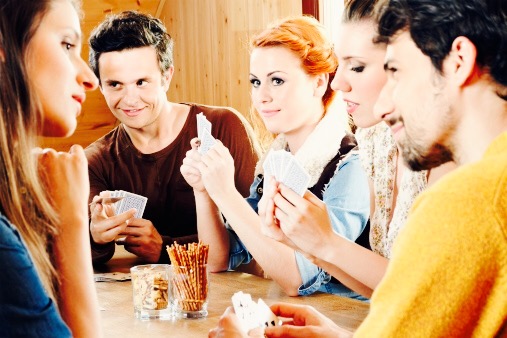 Camping – Another great group activity, camping together is a great way to spend a long weekend of fun with all of your best friends. Hanging out around the campfire, kayaking, swimming in the local watering hole or a hike through nature — what a great way to relax and get away! Here's our list of great local camping spots to get you started.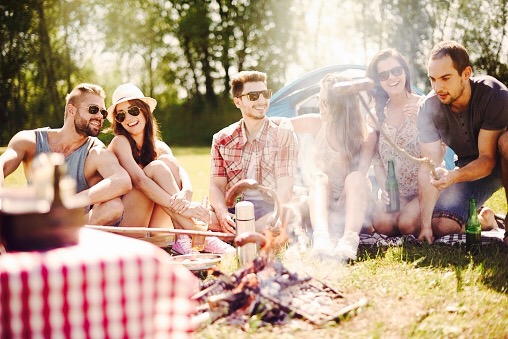 Amusement Park – You already know that amusement and water parks are a ton of fun in a group, but have you ever considered that a group date at Kings Island would be a great idea as an adult? We guarantee you'll feel like a teenager again (if you aren't still a teenager) by the time you hit your second coaster. Here's our list of the best amusement parks and water parks around Cincinnati and NKY.
Brewery or Winery Tour – Talk about an afternoon of fun! The more the merrier when you hit the road and head to your favorite local brewery or winery for a day of tasting. We've got the scoop on great spots in Cincinnati and Northern Kentucky for a brewery tour or touring a local vineyard.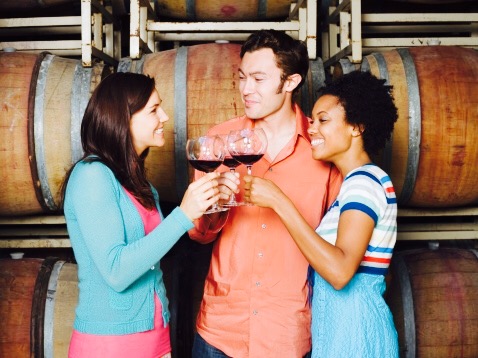 Karaoke – So, you say you can't carry a tune in a bucket? No one will care! Karaoke is fun whether you've got pipes like Lady Gaga or Tiny Tim. Besides, every diva or hair band hottie needs their groupies – right?
Roller/Ice Skating – Be a kid again! Get a group together and hit the rinks. Skating is affordable, fun and great for a group outing.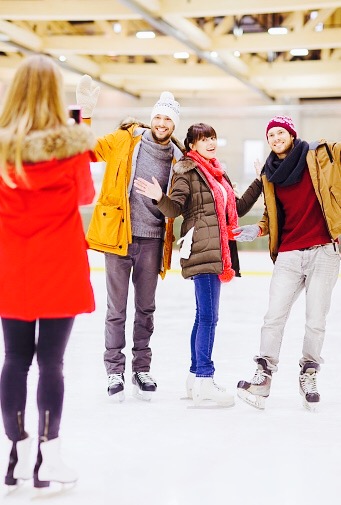 Picnic – Find a beautiful spot, grab some cold drinks and tasty snacks and get great group of friends to join you on a picnic! Hit a farmer's market on the way and grab fresh ingredients for preparing the best picnic ever!
Dinner party – Invite each couple to create an item or snack and bring a bottle of wine, then set the table and enjoy a night of conversation with good friends. Each couple can take turns hosting and even setting the theme. Want to put a twist on things? Host a Murder Mystery Dinner party. Don't feel like cooking and cleaning up afterward? Try a progressive dinner out on the town.  Pick different spots for drinks, appetizers, the main course and of course – dessert! There's no end to the possibilities!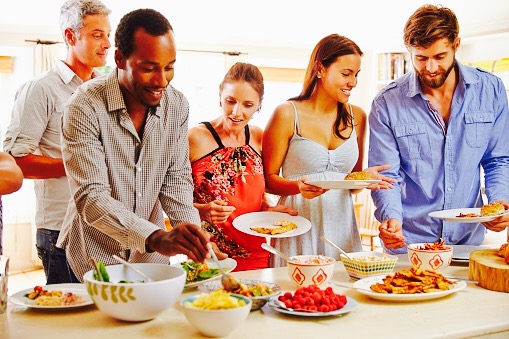 For some unique date ideas that take a little more work, but pay off in the fun department, check out this blog post over at The Dating Divas – 100 of the Best Group Date Ideas for Adults.
Have you ever been on a fun and creative group date? Tell us about it in the comments.