Spring weather has finally arrived, which leaves us all looking for ways to enjoy the outdoors and warmer temperatures! Taking a hike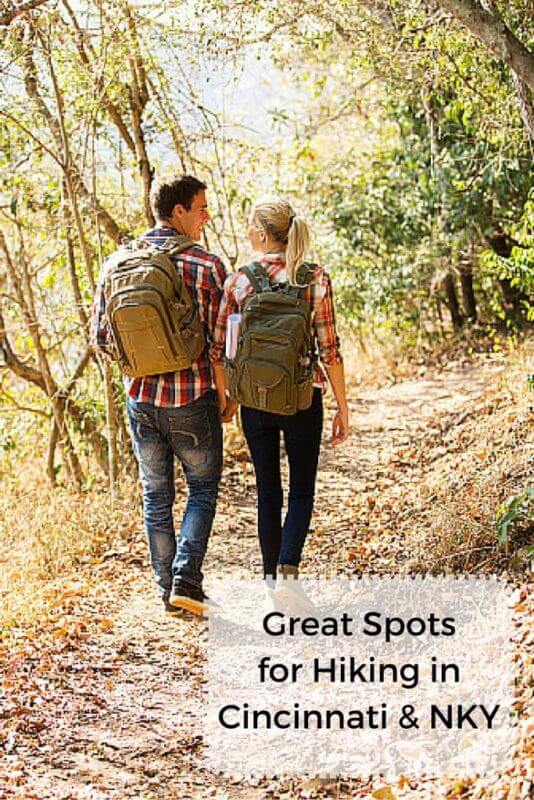 along one of the many fantastic nature trails in our area is the perfect way to spend a glorious spring day with your special someone. Read on for our roundup of great spots for hiking in Cincinnati and Northern Kentucky, and get started on planning your next outdoor date adventure.
Cincinnati and surrounding areas:
Northern Kentucky:
Weekend Getaway:
Technically you could make these hikes a day trip since most are a fairly easy drive, Red River Gorge being the furthest, at approximately 3 hours from Cincinnati, but if you are looking for a fun weekend getaway in nature these are definitely at the top of the list.
This is really just the tip of the iceberg when it comes to great spots for hiking in our area. There are literally dozens of amazing spaces, some just outside of your front door that offer amazing views, scenic strolls and fun hiking experiences. Do you have a favorite hiking spot? Share in the comments.
As with all seasonal activities, make sure the trails are dry and open for hiking before you head out. Pack plenty of water, snacks, sunscreen and insect repellent. Also, make sure you and your date are dressed appropriately for the weather.