Celebrating the holiday season, and all of the seasonal fun that comes with it, is great for a date! Soak up all the holiday fun you can, and enjoy your time together, with these fun winter date ideas: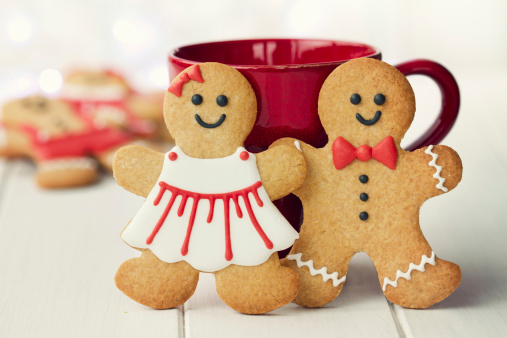 Get baking – We all love to eat holiday treats so why not bake some together and enjoy the fruits of your labor!  Chocolate chip cookies, thumbprint cookies, iced sugar cookies…the possibilities are endless!  Each pick a favorite recipe, or a traditional family recipe, and have a wonderful time baking and talking, then decorate and dig in!
Hit the ice – It might sound cliché, but clutching the arm of your date as you wobble your way around the ice does make for a romantic and cozy date night.  Never skated before?  No problem, the wobblier you are the tighter your date will hold on!
Deck the Halls – Decorating the tree and putting up those holiday lights is something we've all looked forward to every year since we were kids.  Invite your date to help trim the tree, grab a bottle of wine, turn on the holiday tunes, and pull out those decorations.  Whether it's a shared tree, his tree or her tree, your sure to have a grand time.  Take it a step further and make picking out the tree at your local tree farm part of the fun!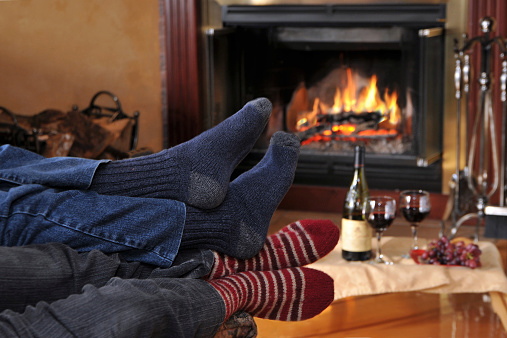 Holiday movie night at home – We all have our favorite holiday films: A Christmas Story, National Lampoon's Christmas Vacation, Elf, White Christmas…and the list goes on and on.  Pick a movie, or two, make a big bowl of popcorn (and grab some leftover cookies from your cookie baking night) and your festive beverage of choice and enjoy a night snuggled up under a warm blanket for a perfectly cozy date night in.
Holiday weekend getaway – It's a busy time of year, everyone knows.  Between shopping, work parties, family obligations, and normal everyday life it can get pretty hectic and stressful.  Find a weekend to escape the season and book a Bed and Breakfast or local hotel for a night or a weekend.  Spend time focusing on each other and not the hustle and bustle of the season.  You won't regret it!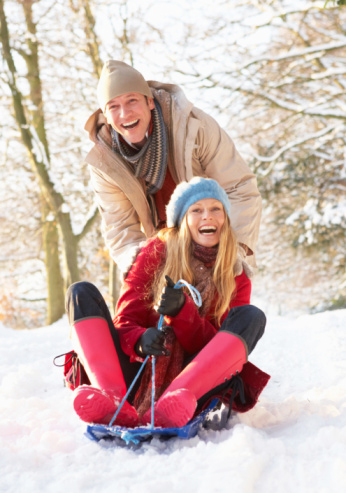 Go sledding – This is another activity to file under the "Why should the kids have all the fun?" file.  Buy or borrow a sled if you don't have one, wait for a snow filled day, and hit the slopes in your local park or backyard!  Bring some hot chocolate along to warm up with afterward, or continue your date into the evening with the holiday movie date night idea.  What a perfect winter weekend!
Get crafty – Christmas ornaments, stockings for the hearth, popcorn or cranberry garland, gingerbread houses…there is no end to the fun you can have together as a couple creating fun decorations or gifts for family and friends.  Add some holiday music, a festive candle or two, and make it a holiday night to remember.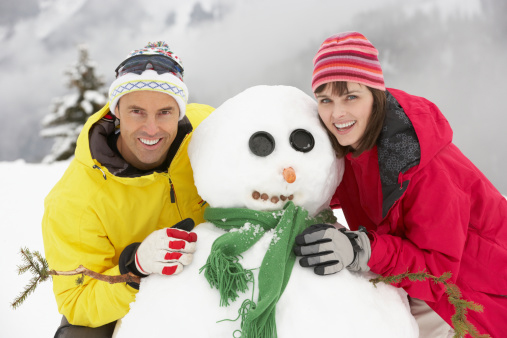 Do you want to build a snowman?  Okay, we know that Frozen reference is getting old, but we couldn't help ourselves…building a snowman, or having a snowball fight, is just pure fun!  Get creative and build a whole Snow Family.  Or get ambitious and go at it sandcastle style with elaborate designs.  Get the neighbors or kids involved and have a snowball battle.   Celebrate your win with hot chocolate and cookies indoors afterward, or a glass of wine and a roaring fire!
Revel in the holiday lights – We're lucky to have several amazing local light displays, many in our local parks, which make this date night activity easy.  Mix up a thermos of hot chocolate, grab some holiday cookies from your favorite bakery, and take a drive while you enjoy all of the amazing light displays, your treats, and each other's company.
Serve the community by volunteering – We realize this isn't a conventional date night idea, but nothing is more rewarding than serving the community.  Local parish kitchens or soup kitchens are always in need of volunteers to serve meals to the homeless, and animal shelters are always in need of a helping hand.  Find an opportunity that you both believe in and give the gift of your time to others.  You'll find that it is an amazing to give back, especially when it is shared with a loved one.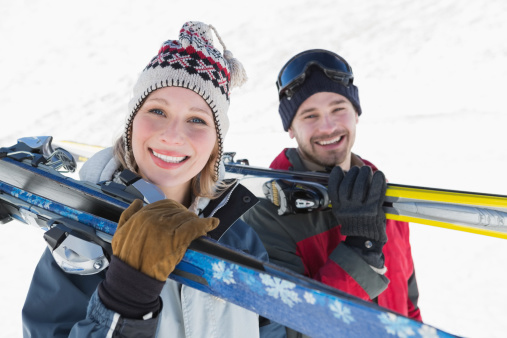 Hit the slopes – Perfect North Slopes is great for a skiing or snow tubing day of fun.  The Beach Mountain is also brand new and open this season for a day of snow tubing spills and thrills!
Celebrate the 12 Days of Christmas (or your holiday of choice) – Instead of planning a few really big events, try a different approach and surprise your sweetheart with 12 days of fun!  Make your own Date Night Countdown Calendar with different treats each day. Day 1 – hot cocoa and a holiday movie at home on the couch. Day 2 – a special holiday treat snuck into your loved one's lunch with a handwritten note telling them how much you are looking forward to celebrating the holidays with them.  Day 3 – a surprise Peppermint Stick Mocha from your favorite coffee shop, delivered to work with a single rose.