Topgolf is all the rage where I live. Every time you drive by it in West Chester, it is always packed and everyone who goes loves it. My hubby and I went and had an absolute blast! I loved the entire feel of Topgolf.
All the bays are outside with their own seating area, so it makes it cozy. Each bay has its own server, and you can order drinks, food and even dessert. It was nice to have some drinks while we golfed.
There are many different games you can pick from, and you don't even have to bring your own clubs. They have everything you need right there at your bay, including your own TV.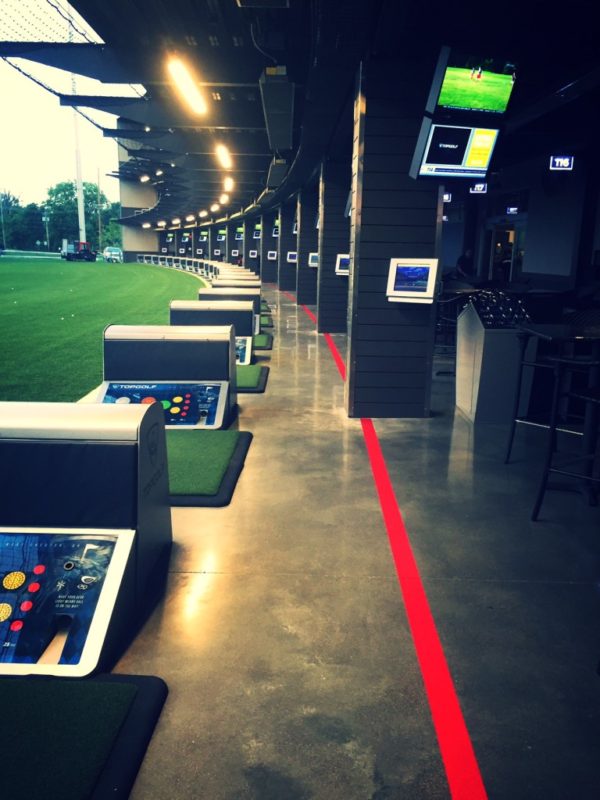 They play great music, and once it gets dark, each target lights up and the lights actually change based on the music! It has a bar-type feel, but it's definitely more upscale. I think it is the perfect place for a date night or even a couples' night out because it has a little something for everyone.
They have an indoor bar and restaurant, so you can have a sit-down dinner without even having to golf. There is an awesome outdoor bar, with live music when the weather is warm, along with some pool tables and other fun things you can do to make the most of your time there.
The weather was really nice when we went. With it being outside, I was worried about it being cold, but they have three rows of heaters on the ceiling, so we were really toasty. The targets have heaters, too, so it will melt away snow — making this a year-round destination!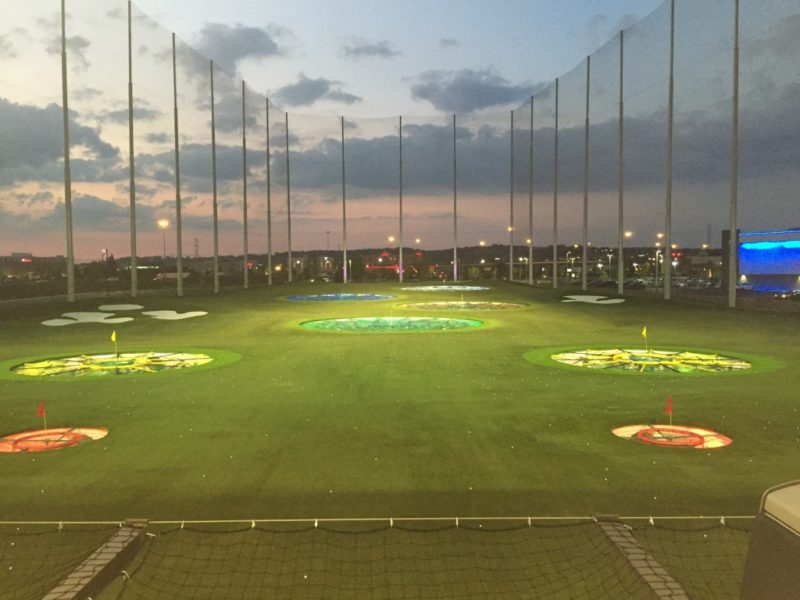 Each bay can hold up to eight people, with six able to play. If you are looking to save some money, you can split the cost among your party. Also, the prices don't change from weekdays to weekends. Topgolf offers private events for 12 or more in which they will set up a buffet right at your selected bays.
Overall, we had an amazing time, and I loved that it was an out-of-the-box date night. It was fun for both of us, and I could see us coming back again and again!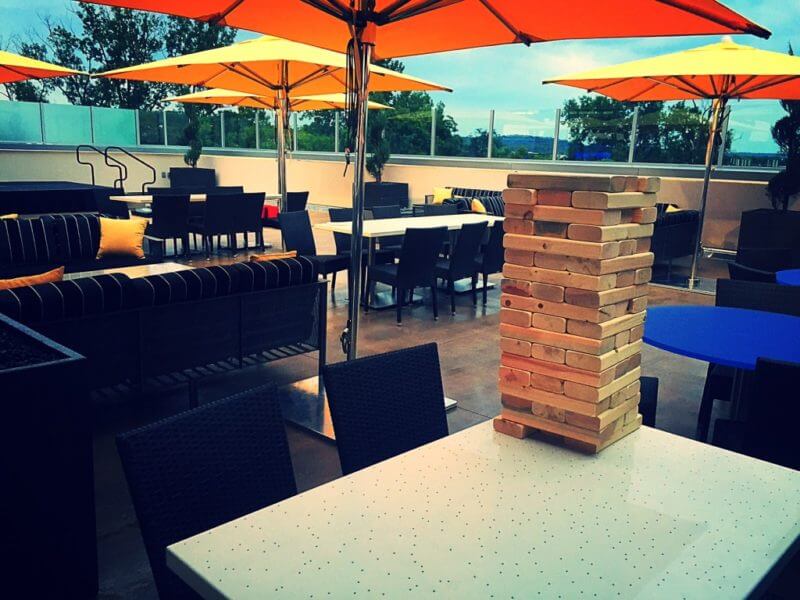 Topgolf West Chester
9568 Water Front Drive, West Chester Township, OH 45069
Monday 9AM–11PM
Tuesday 9AM–11PM
Wednesday 9AM–11PM
Thursday 9AM–11PM
Friday 9AM–1AM
Saturday 9AM–1AM
Sunday 9AM–11PM