There are certain times of the year when giving the gift of a lovely flower bouquet becomes much more important than any other time of the year.  The perfect flower arrangement can set the tone for a romantic date night, be a beautiful reminder of a special occasion, or simply tell your loved one that you have been thinking of them.  Giving a floral gift doesn't have to be expensive or confusing, just use our flower giving guide below, and you'll be on your way to bringing a smile to the face of someone special in no time.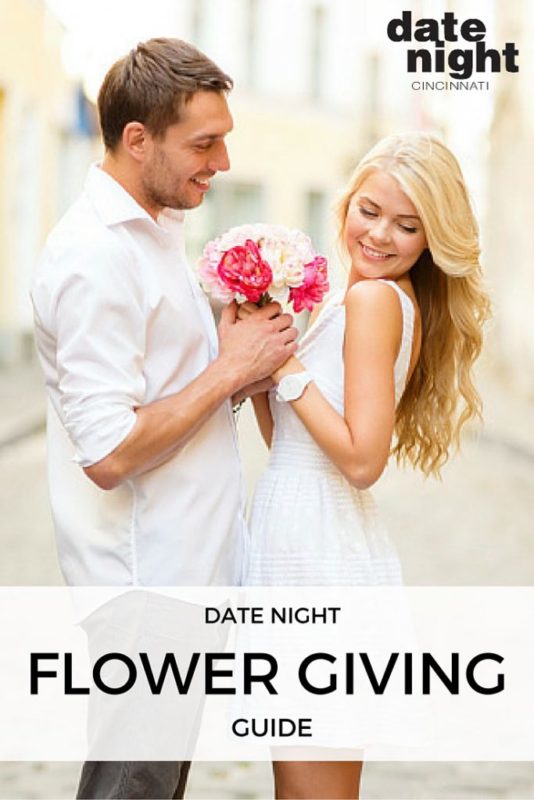 Find out a favorite flower, color, or scent before you plan your arrangement. Any of the three can be the perfect jumping off point when picking flowers for your floral gift.
Know your budget. Whether you'll be putting your arrangement together yourself, or having a floral designer arrange your bouquet, don't risk sticker shock by not having a dollar amount in mind before you start.
A lovely arrangement doesn't have to be expensive. If you are on a tight budget, stick to daisies, carnations, tulips, and other less expensive blooms to fill out your bouquet. Add some fern, ivy, baby's breathe, or other "filler" to bulk up your bouquet and make it look lush and full. Wrap your budget blooms in some colorful tissue paper and tie with a pretty ribbon, raffia, or twine and you've got a gorgeous gift without the hefty price tag.
Don't be afraid to think outside of the 'flower box'. Roses are beautiful, but all too common. Unless your special someone has expressed that roses are an absolute favorite, don't be afraid to go with more non-traditional blooms such as hydrangeas, peonies, or tulips.  If roses are a must, think vintage roses or 'spray roses' as an alternative.
If you want to send a real message, think color. We all know that different flowers have different meanings, but so do their color.  Choose red for a declaration of passion and romantic love.  Purple symbolizes love at first sight.  If it's a first date, or if you are buying for a friend or colleague, think warm and sunny yellow. Want to surprise Mom or Aunt June on her birthday? Think pink! Pink carnations are a sign of maternal love, and pink roses express gratitude and admiration.
Don't be afraid to be bold. Try exotic blooms for that special someone who isn't afraid to be bold and full of life.  Try a 'monobotanic' bouquet featuring all of a single type of bloom, such as tulips, lilies, or roses, in multiple colors.  Or a monochromatic bouquet of many different types of blooms all in the same color (roses, tulips, carnations – all in differing purple hues).
Size doesn't matter. Sometimes you can say it all with a single rose, or small bouquet arranged in a vase. If you aren't sure, ask a florist for advice.
Don't dismiss the "surprise" factor. Yes, it's lovely to receive flowers for a special occasion.  Sometimes, however, the best occasion is no occasion at all.  Arrive with flowers when you pick her up for your movie date. Send flowers to the office just to say "I'm thinking of you".
Flowers are a fantastic way to kick off a special date night, or just let that special someone know that you care, and they definitely don't have to break the bank.  With a little planning you can turn a grocery store bouquet into a stunning gift. It may seem cliché, but you will never go wrong with a thoughtfully chosen floral gift for any occasion.  What are your favorite flowers to give and to receive? Share in the comments.