Trinity Pub, in West Chester, is a pretty typical Irish-style pub.  Friendly bartender, Irish decor, lots of beer, plenty of fried food, and a live band on the weekends.
But for a date night?
Yes, actually.  An Irish pub is a great place for a first date — this was easily proven by the two couples on either side of my husband and me as we sat at the bar on one Saturday night.  I don't know that either date was successful — one woman waited for-ev-er for her date to show up, and the other couple seemed bored– but that's actually what makes an Irish pub a great first date spot: there is lots of stuff to distract you while you wait for your date!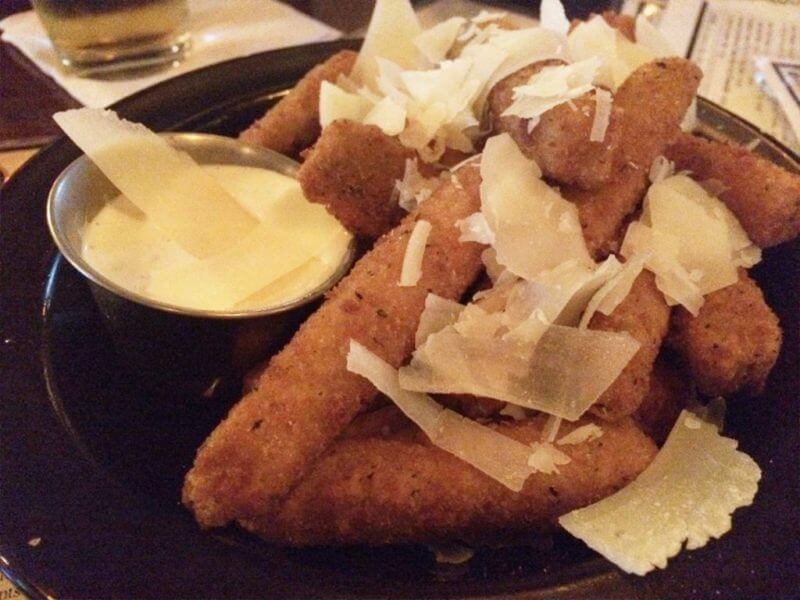 We started out with two beers (though they do have specialty cocktails, as well as wine): Terry went for a Czech pilsner, and I went for a Belgian white.  The taps are constantly rotating, and they have a pretty significant craft beer selection as well as a couple of macros in bottles.  To nibble on while we decided, we tried the zucchini fries appetizer.  They were freshly fried and quite good — a very generous portion.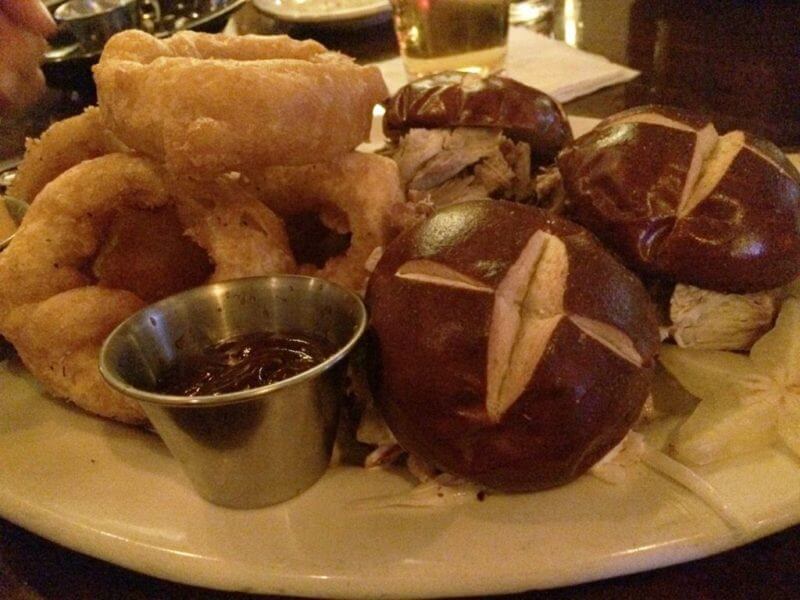 We each settled on a sandwich for dinner: my husband got the pork slider special, with a sweet sauce and firm pretzel-style bun.  The pork was juicy and flavorful, and the sauce rather thick and sweet.  I went for a Reuben– instead of the traditional Thousand Island, they chose a spicy mayo, which was actually a very nice change of pace.  Thousand Island can often simply make a sandwich sloppy, but not add anything– and this added some nice spice.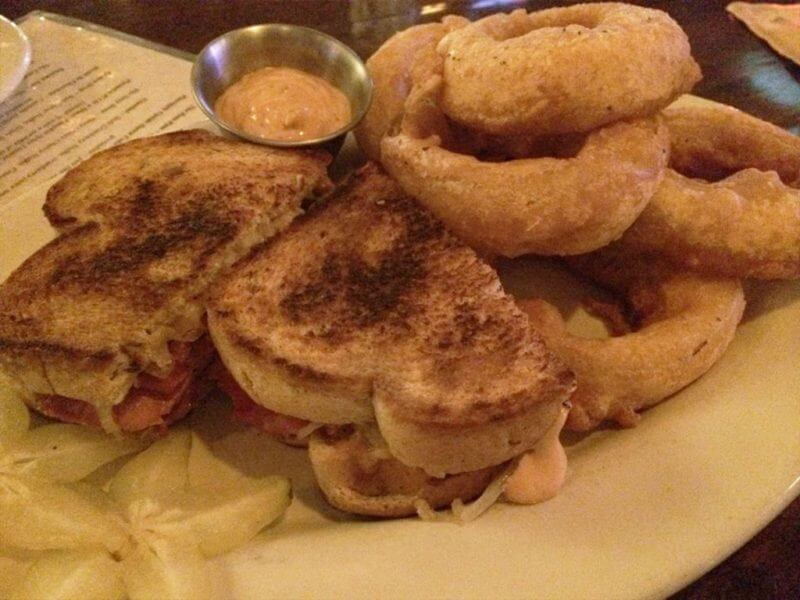 There is also outdoor seating, with an outdoor bar for when the weather is nice.  On the weekends, they have live bands which get a lot of folks up and dancing.  Trinity Pub is a fun, neighborhood place that doubles as a great first date location.  Or maybe a second or third! We didn't grab dessert– we were so full from dinner, but they do have desserts.  In fact, you can get a four-course meal (plus wine!) for $50, which is perfect for a first date.  It's always more fun to share, right?