Exceptional service, fabulous food and amazing ambiance is why I love the newly opened Firebirds Wood Fired Grill in Mason. It features up-scale casual dining and is the perfect spot to enjoy a date night.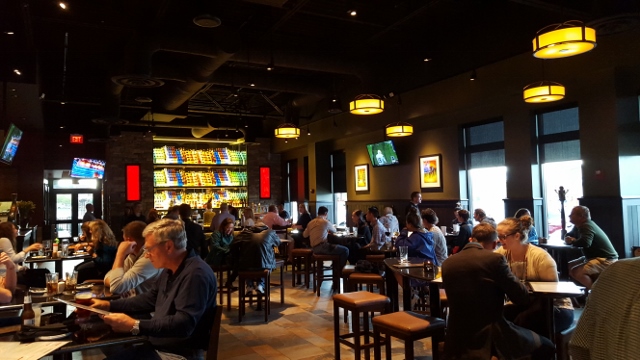 As we walked in, we noticed their incredible bar area — a.k.a. the Firebar — it has plenty of seating and looked great for a more casual date of drinks and apps… we'll definitely be back to check it out.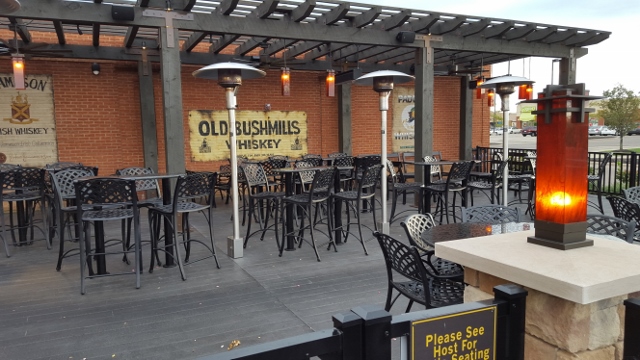 Now, back to date night. Firebirds starts your night off right. A friendly greeter welcomes you as you enter and directs you to the hosting stand. Here another smiling face checks to see if you have a reservation (a good idea to have on a busy Saturday night).  Even if you don't have a reservation, you are welcome to find a seat in the bar, and wait until a table opens up. During the warmer months, be sure to check out their inviting back patio.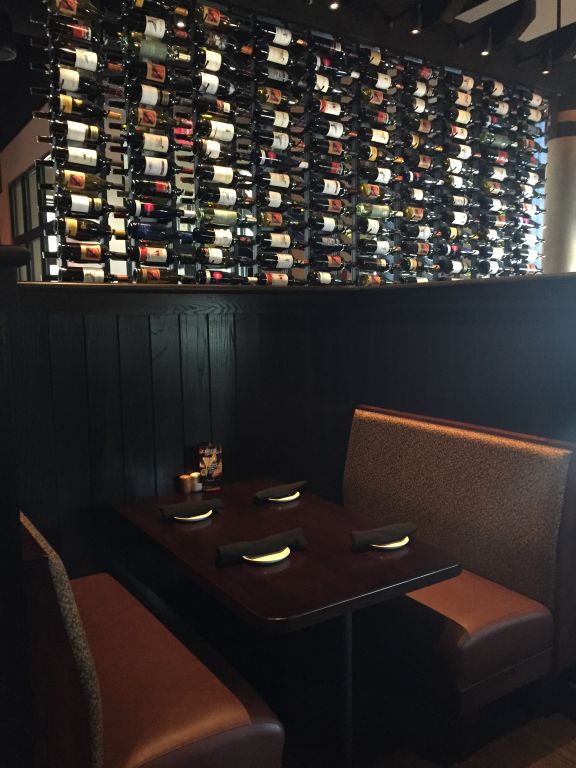 We then took our seats and perused the drink menu. Since were in a festive mood, I opted to try the Double Black Diamond.  I loved reading all the cocktail descriptions, and mine did not disappoint, "fresh pineapple infused for 21 days with Svedka all natural citron vodka and garnished with a sweet pineapple slice." Yum!
Then came decision time, what were we going to eat — everything looked so good! We went with the Lobster Spinach Queso for our starter – definitely a must try, it was delicious!
One thing that makes Firebirds stand out is their service.  You never wait long for a drink refill (if you tend to sip your martinis slowly, you many even get a new frosty martini glass to keep your drink cool and refreshed).  The attentive staff is readily available should you need something.  I've also noticed how hands-on management is. They are actually on the floor continually circulating around the restaurant to make sure patrons are satisfied and happy with their meals.  The open kitchen allowed me to see how efficient and skilled the chefs are. Plus it was nice to see smiling faces enjoying their work.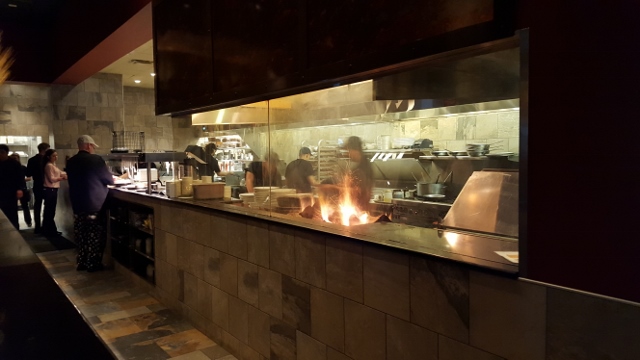 My husband, Chris decided to go for the Firebirds BLT salad, and ordered the Firebirds Signature Slow Roasted Prime Rib for his entrée accompanied by a loaded baked potato as his side.
I was in the mood for some surf and turf so I selected the Filet & Shrimp. I included the Mixed Greens salad and Parmesan Mashed Yukon Gold Potatoes to round out my meal.
Chris remarked, "this is the best prime rib I've ever had," and my bacon wrapped tenderloin was seasoned perfectly — the wood-fired grill flavor really came through. The mashed potatoes melded so well with my meal, and the skewered shrimp were grilled to perfection.
After enjoying such a delicious meal, we still had one more thing to look forward to….dessert.  The chef, Justin Konrad, suggested the Creme Brulée Cheesecake. Our server said to go for the Warm Chocolate Brownie and the General Manager, Nicole Black, was a Carrot Cake fan. It was so hard to resist choosing the Carrot Cake served warm and drizzled with caramel sauce, but we opted to share the Crème Brulée Cheesecake, and it was a mouthwatering creamy delight with a crackly sweet top layer.
But wait, the dessert goodness did not stop there, as Nicole graciously served us the Carrot Cake too. Ahhhh…DESSERT NIRVANA!
Warm, delicious and sooooo good.  We were able to take some home to savor the next day!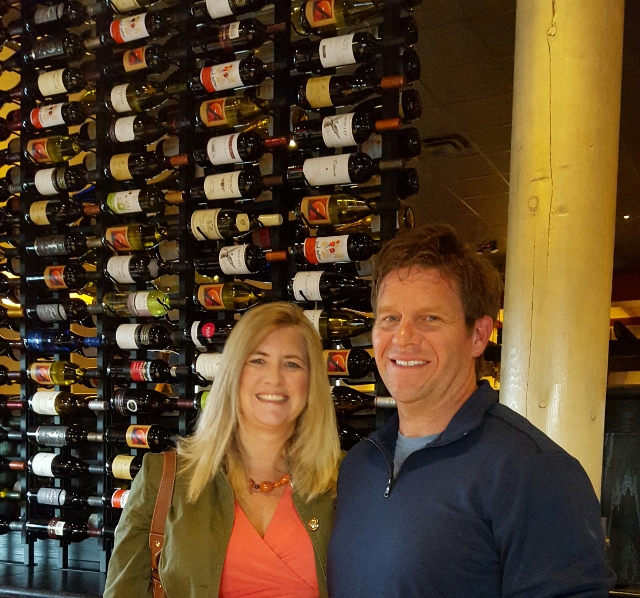 Hours:
Sun-Thurs: 11am-10pm
Fri-Sat: 11am-11pm
Happy Hour: 4-7 pm, M-F