The Pottery Place makes me happy. The inviting studio space is the perfect spot to let creativity flow. Recently I visited their location in Liberty Township with my daughters (6th and 8th grade). As soon as we walked in, I knew we came to the right place. The studio was clean, bright and airy and decorated to channel your artistic side. We were warmly welcomed by a studio attendant and given a general overview of what to do.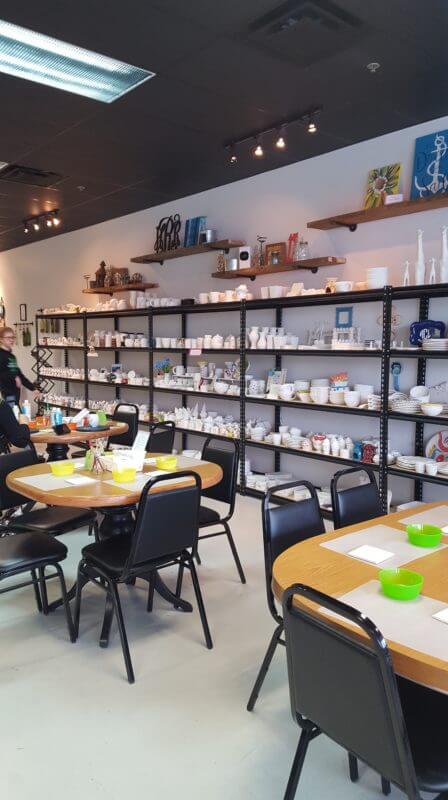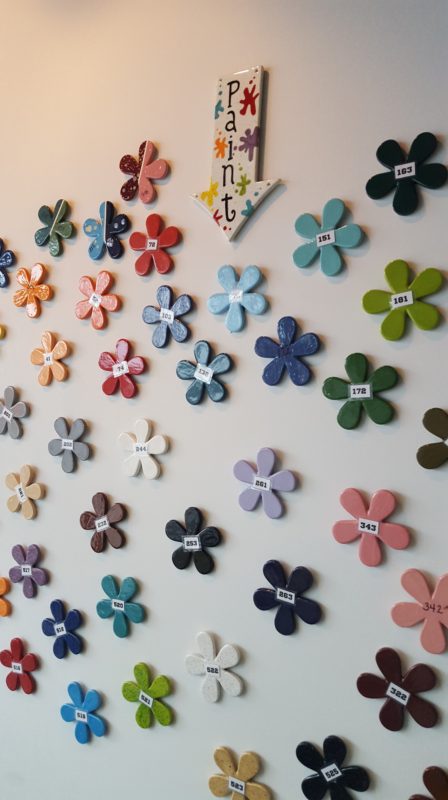 First we had to select our pottery pieces to paint. There are plenty of choices to inspire a wide range of interests. Younger children might enjoy painting an animal, while older kids have bowls, mugs, platters, vases and more to choose from. They also had wooden shapes and canvas if you wanted to try a different painting medium.
After selecting your pottery piece, you can pick an art table to work on. I liked that they had a variety of table sizes, so if you came with a bigger group you could all sit together. Each table had paint supplies easily accessible for you. Be sure to get a lazy Susan so you can rotate your piece as you are painting it. If you need any additional supplies, just ask the studio attendant. You'll then pick out your color palette for your piece.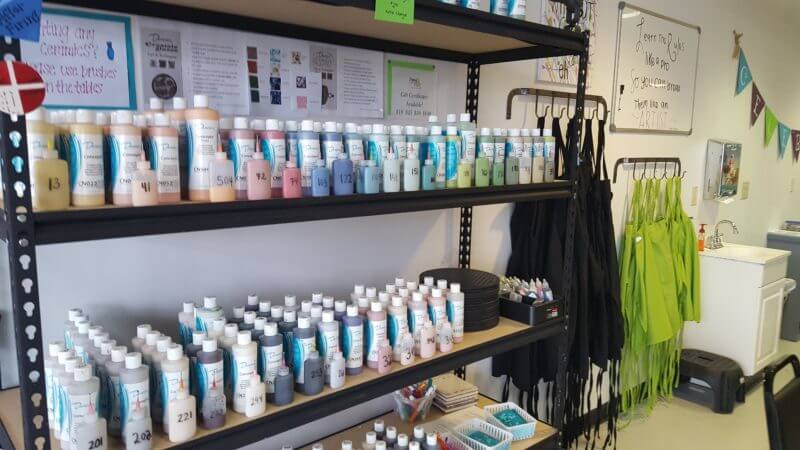 Once you have all your supplies, let your creativity shine. It was so nice to spend some quality time with my girls. We were able to chat, laugh and admire each other's work. It also was nice to disconnect from the outside world for a few hours. When you are painting, your cell phones are put away and you can just focus on your art piece and the people you are with. We all really enjoyed the experience, and my girls asked when we can return.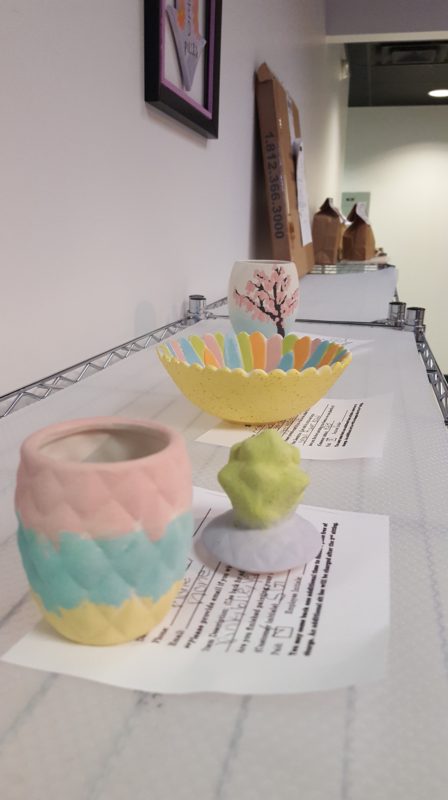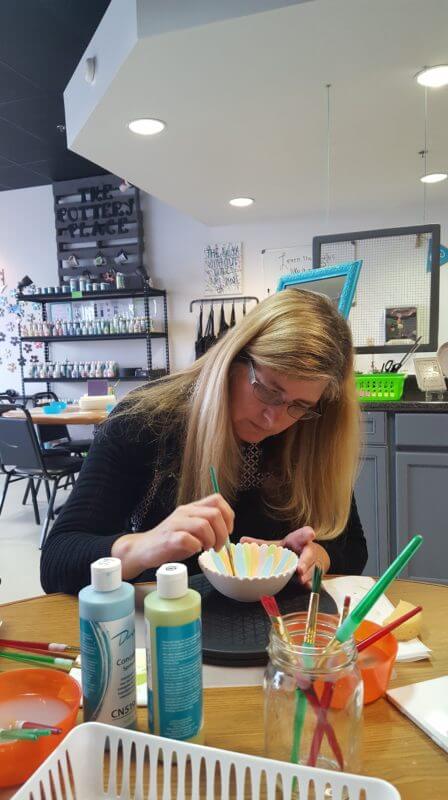 The Pottery Place offers fun events, including ladies night, preschool story & painting time and special paint events like "Harry Potter Mini Camp" and "Dads & Donuts." During D&D, Dads will get to paint a mug and kids paint a donut bank. Donuts, juice and coffee are available, too. This summer they also will have summer camps. Visit their calendar of events to see what special projects are coming up and when you get BOGO sit fees or half-price sit fees. If you are looking for a birthday party venue, The Pottery Place could be a fun place to do it.
I hope you can set aside some creative time for you and your family and visit The Pottery Place soon.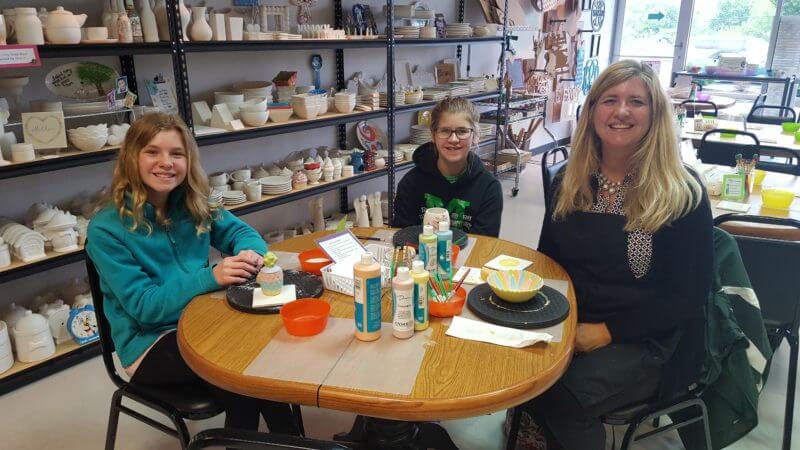 The Pottery Place
7041 Yankee Rd.
Liberty Township, Ohio
3616 Jessup Rd.
Cincinnati, Ohio
Monday: Closed
Tuesday: 11 a.m. - 8 p.m.
Wednesday: 11 a.m. - 8 p.m.
Thursday: 11 a.m. - 8 p.m.
Friday: 11 a.m. - 9 p.m.
Saturday: 11 a.m. - 9 p.m.
Sunday: 12 p.m. - 5 p.m.