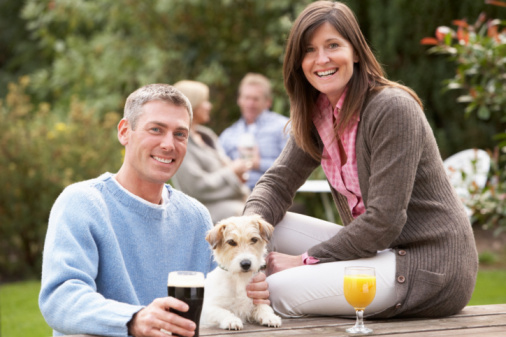 If you and your significant other are dog-lovers, we've got the perfect date idea for you! WagsPark, located in Newtown, is hosting an event called Ales and Tails on October 25th from 3pm-7pm. Not only can you bring  your dogs along, but you will also get to taste a variety of beers from craft breweries local to the Cincinnati area. Bones' Burgers food truck will also be on-site if you are feeling hungry.
The breweries participating in the event include:
Everyone is welcome to the event, even if you don't have a dog and would just like to partake in the beer tasting. Tickets need to be purchased in advance and partial proceeds will be going towards a great cause to benefit the National Canine Cancer Foundation.
For more information and event registration visit: www.eventbrite.com.
Be sure to use DateNightCincinnati as your promotional code to be entered to win a Raffle Prize!
Starting a new relationship? Why not do a doggie double date- dogs can make the perfect icebreakers! Looking for more dog friendly date ideas? You can check out other local parks and events, as well as, search for dog-friendly bars and restaurants in the area.
If you know of other great date-worthy places to bring your dogs, please share them below! We'd love to hear from you!