With my errands done for the day, I'm ready for a Saturday night out making truffles. My date for this adventure is my longtime good friend, Gina. Girls date night out — here we come!
We headed off to a chocolate making class by Sherri Prentiss of Velveteen Chocolate, a chocolatier who studied in France. The venue is Findlay Kitchen in Over-the-Rhine, steps away from Findlay Market. Neither Gina or I get downtown too often, so while en route to the class, we were pleasantly surprised by massive murals painted on the sides of buildings — each revealing itself as if it popped up out of nowhere.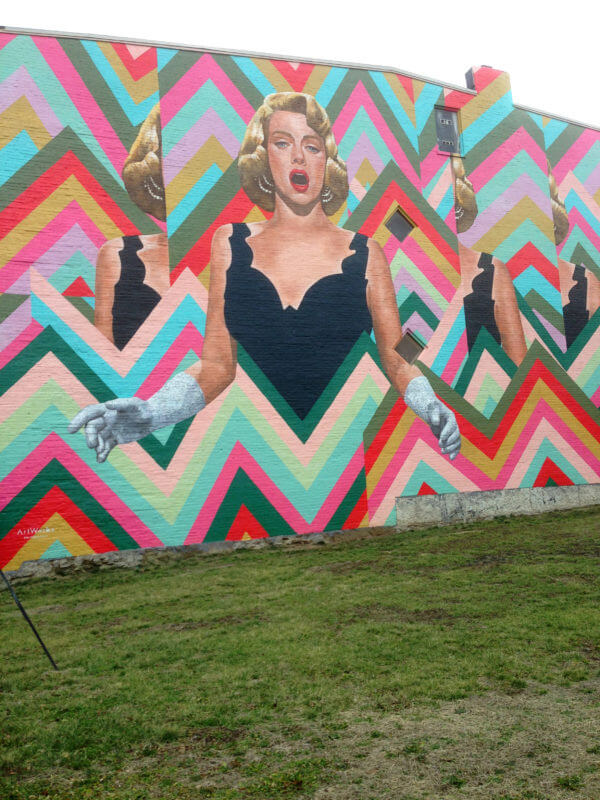 Upon arrival, we were warmly greeted by Sherri and her assistant, who promptly offered us Champagne, "Rosé or Brut?" Oh my, this is going to be fun! Polite and pleasant, we felt relaxed around Sherri right away.
The front room of Findlay Kitchen is comfortably sized for the class and well lit by a wall of windows that offer a view of the hustle and bustle outside, where you might catch a glimpse of the streetcar passing by. As more people arrived, you would hear another pop of the cork to fill more glasses and the room would erupt with cheers and clapping.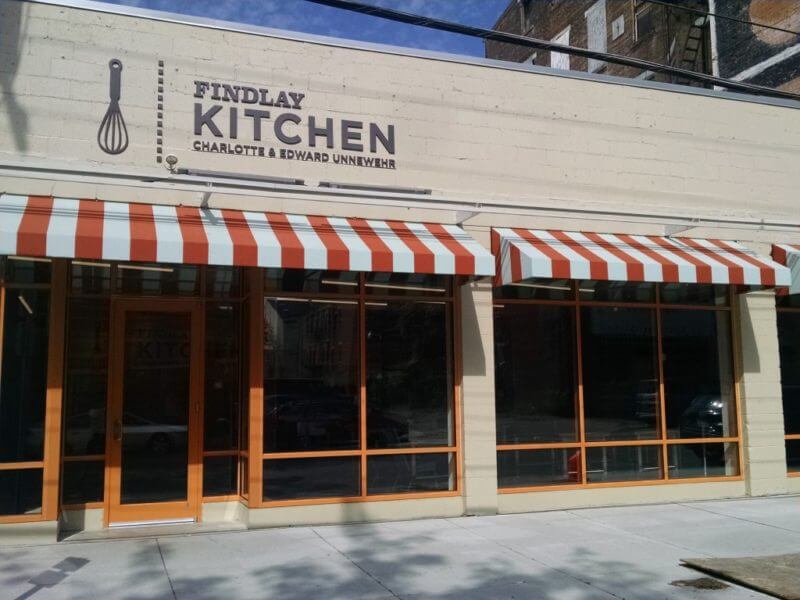 Gina and I took a front seat at a table set with instructions, tools and bowls of toppings needed for the class. The toppings for the chocolate — toasted coconut, cocoa powder, toasted caramelized hazelnut and freeze-dried organic raspberry mixed with organic sugar — smelled so fantastic I found myself breathing in a little deeper to savor the aroma. Everything was set and ready for making truffles.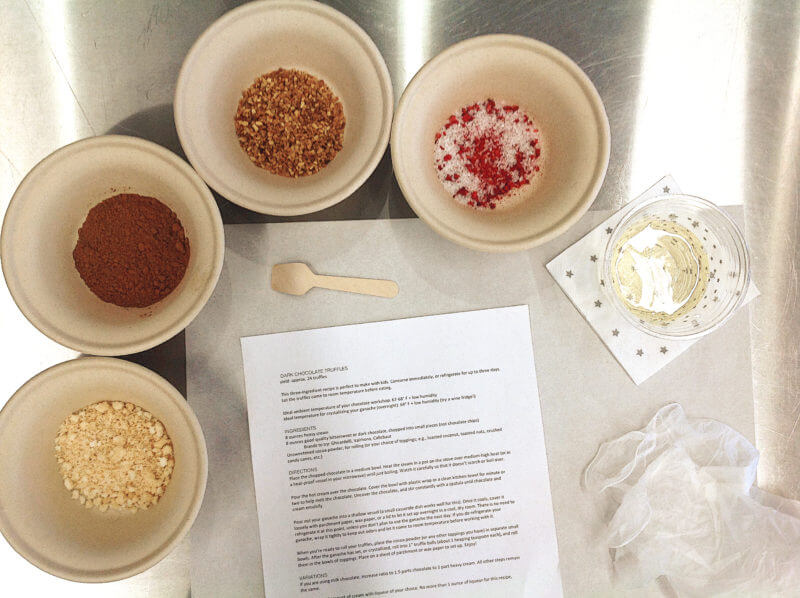 Sherri began by telling us a little about herself and Findlay Kitchen. Then came the chocolate. Oh, the chocolate! Sherri shared a wealth of knowledge about chocolate as she demonstrated making a ganache, which everyone tasted. It had a deep, rich flavor I've never experienced and thoroughly enjoyed. Sherri knows her chocolate.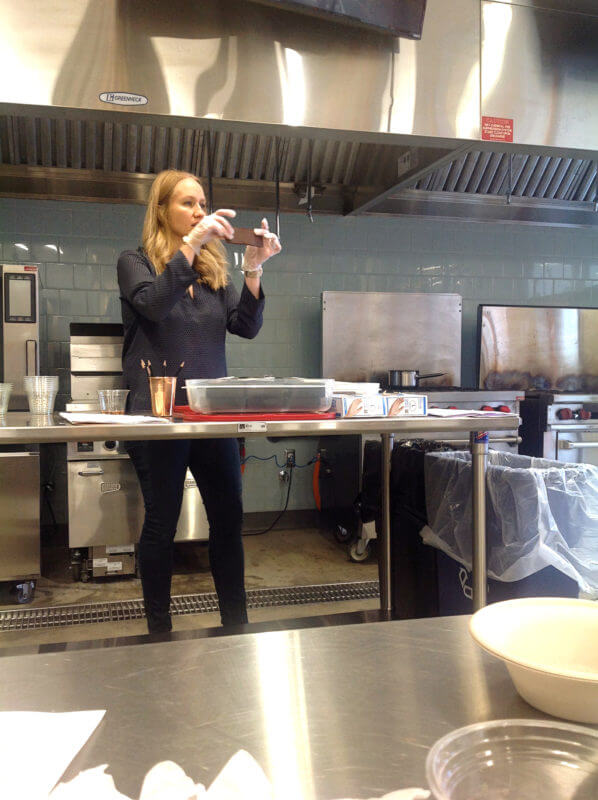 Soon the class was cut loose to make truffle treasures. The kitchen was full of happy chatter and laughter as we all made our little masterpieces. Sherri answered questions, shared more tips and, of course, kept pouring the champagne. No one refused a little more bubbly. We all taste tested our delicious treats and tucked the rest away in beautiful boxes to bring home. Everyone happily ended up with more truffles than expected!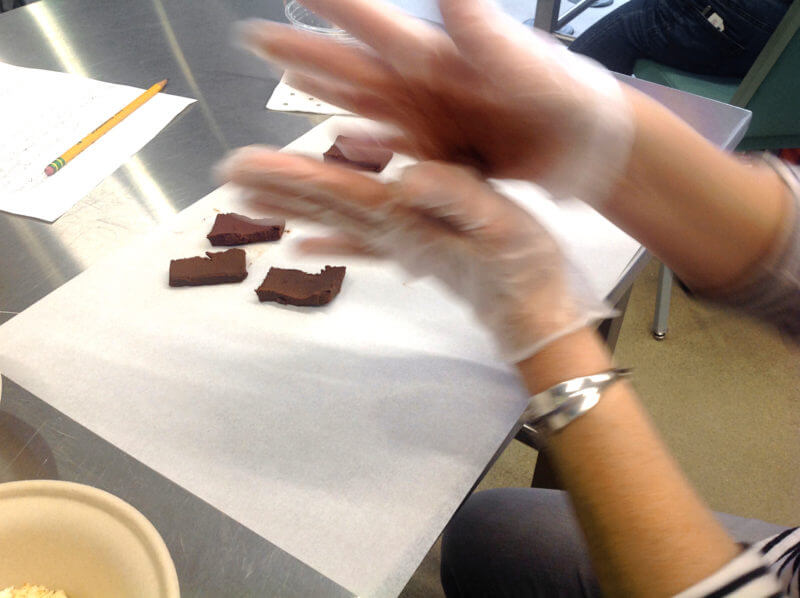 The class ended a splendid chocolaty mess. Yelps, cheers and a robust round of applause were given to Sherri as she invited everyone to relax, eat, drink and be merry. Two chocolaty thumbs up from this gal!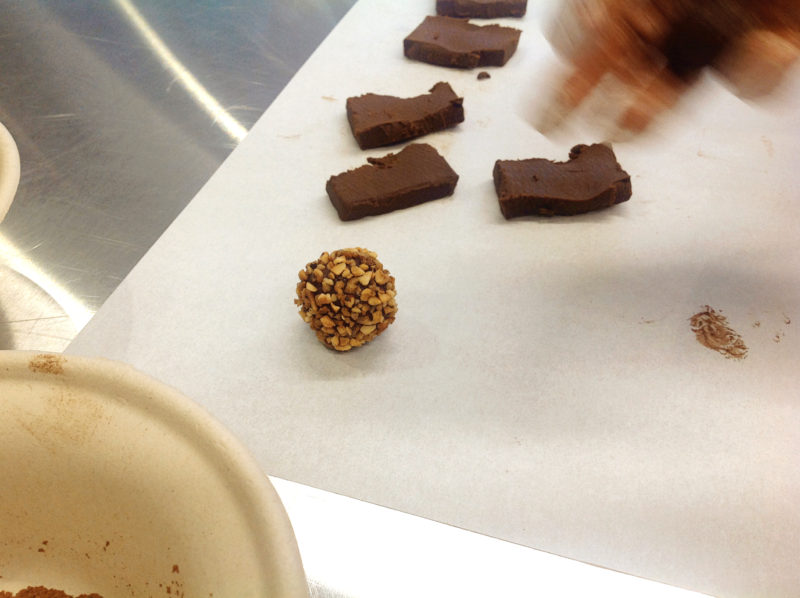 Join Velveteen Chocolate for a chocolate tasting class March 18 and a truffle making class for kids and parents April 29.