The Symphony Hotel and Restaurant, located in the heart on the Queen City, is just steps away from Washington Park and the Cincinnati Music Hall. Self-professed as a Cincinnati "Hidden Gem" this boutique hotel did not disappoint.
Upon arrival, we were pleasantly greeted by Emily at the hostess stand, who directed us to our table. Walking to our seats, I was in awe of the ornate décor — there was perfectly framed sculpture hanging over the fireplace and rich mahogany wood surrounding our environment. If you're dreaming of the perfect Cincinnati boutique hotel with charm, character and history this place takes the cake.
Romantic Note: Request the table by the stained glass window for dinner.  It's perfect for a romantic date night!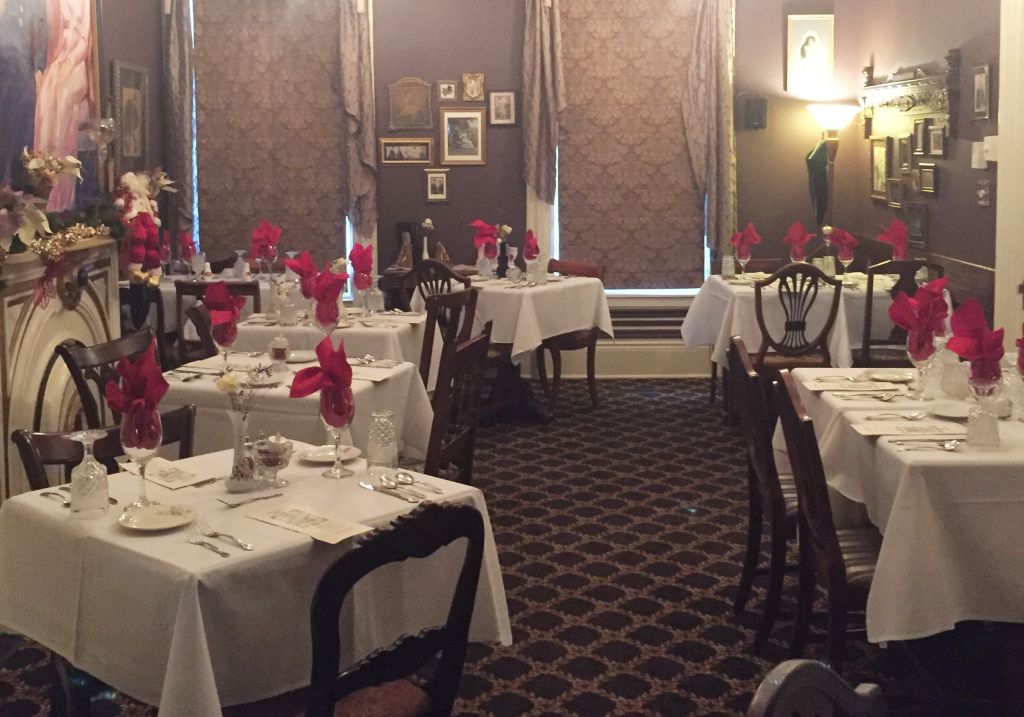 The historic "Symphony Theme" flows appropriately throughout the hotel and dining experience. The five-course "Pre-Concert" dining menu is available on evenings, Thursday through Saturday, and syncs perfectly with any event experience at the Cincinnati Music Hall or downtown Cincinnati activity. Known for their "New-American" cuisine, every month the Executive Chef creates a new, locally sourced, farm fresh menu that will make your mouth water and your meal choice difficult to make.
Course #1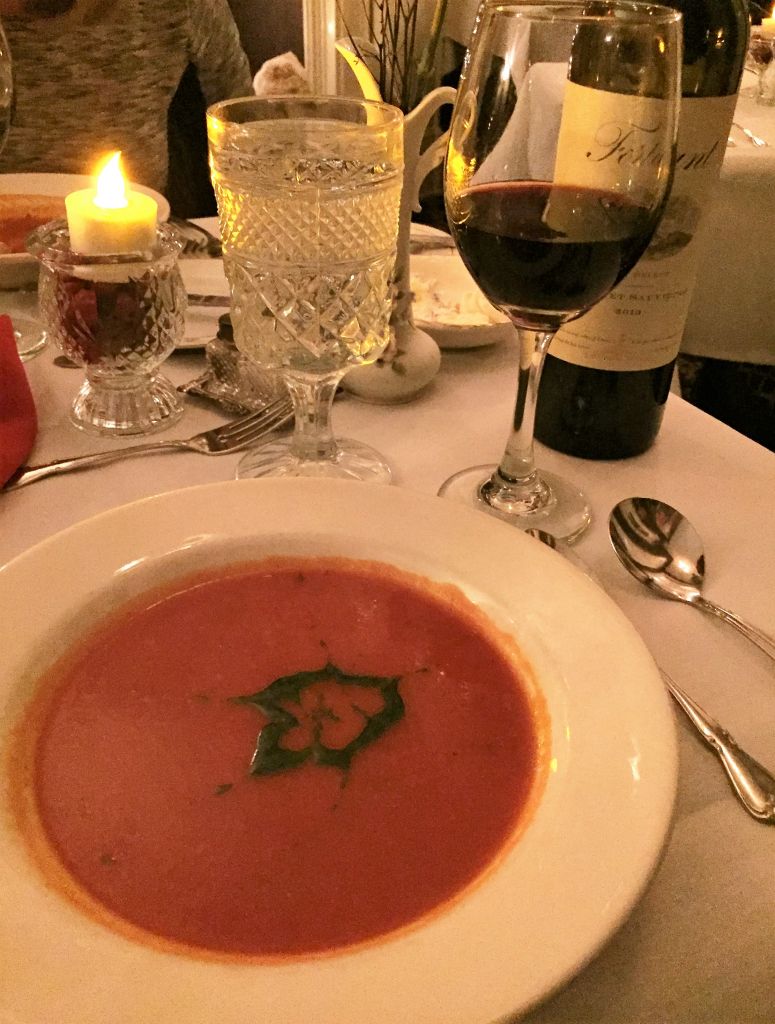 Roasted Tomato Soup with Chives Olive Oil
Course #2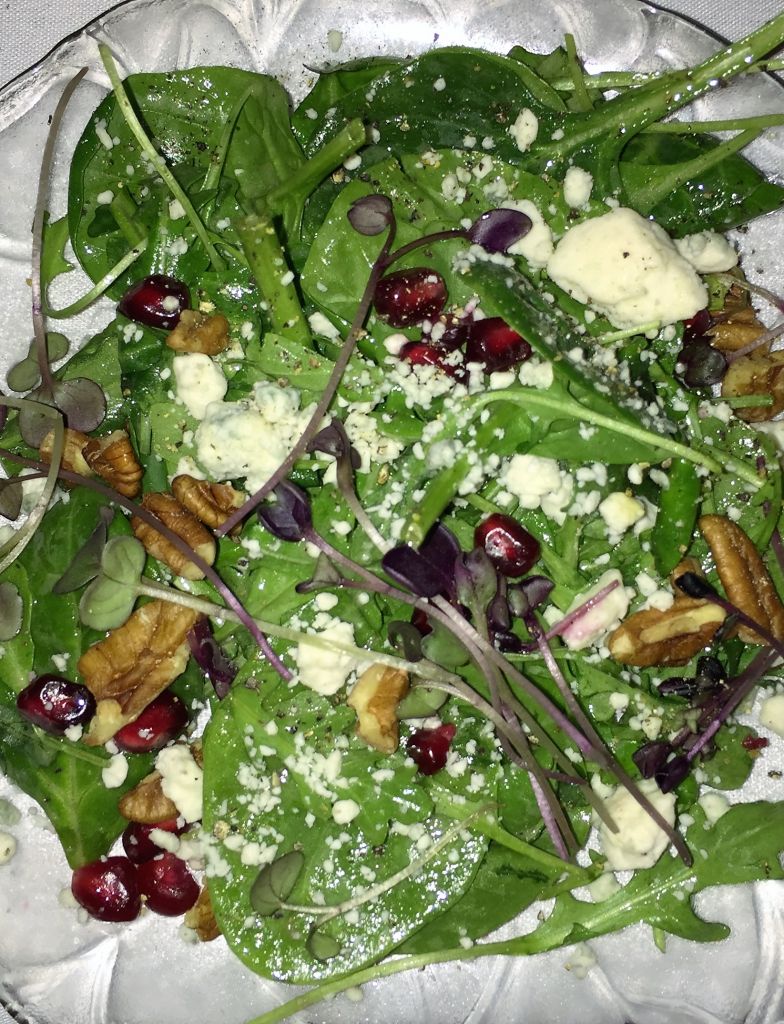 Winter Salad with a Sherry Vinaigrette
Course #3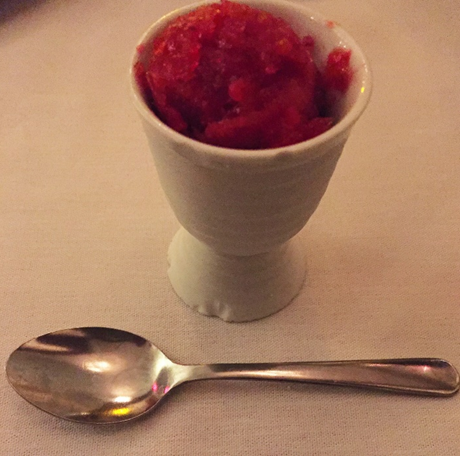 Cranberry Sorbet
Course #4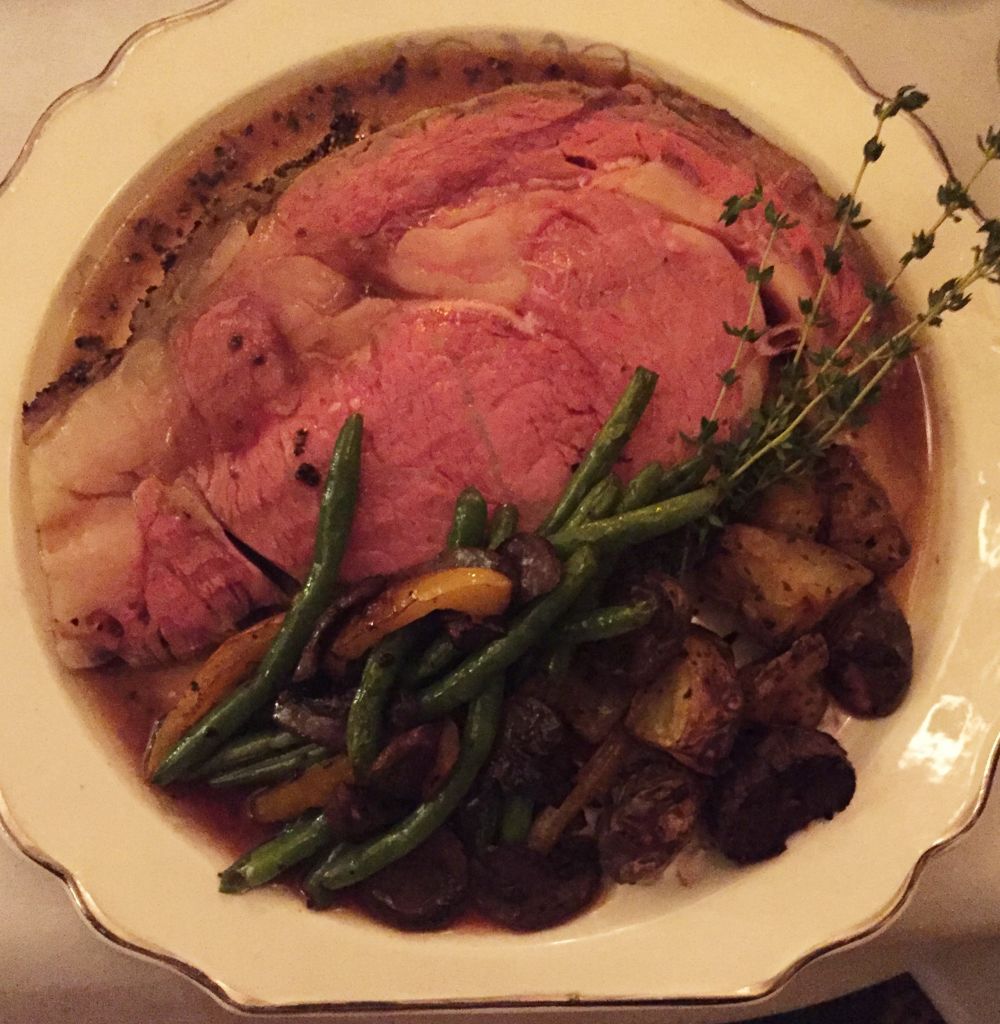 He Had: Prime Rib with fresh thyme au jus and red horseradish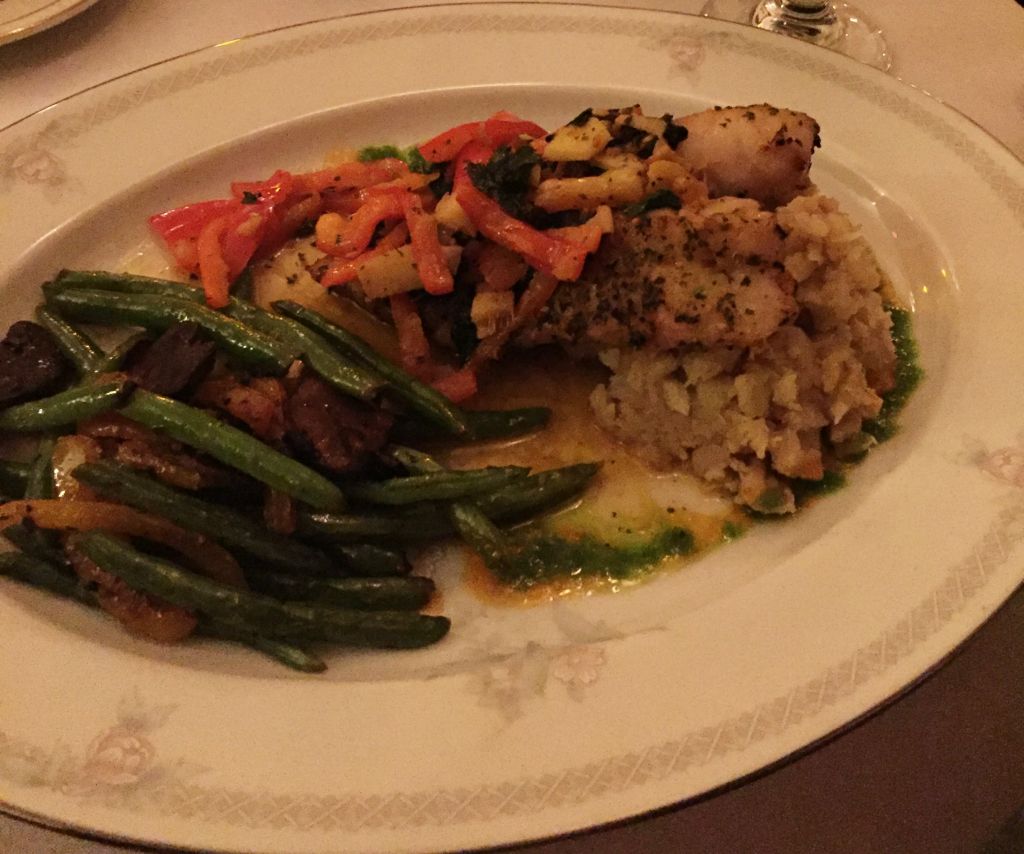 She Had: Wild caught Red Snapper with peppers
Course #5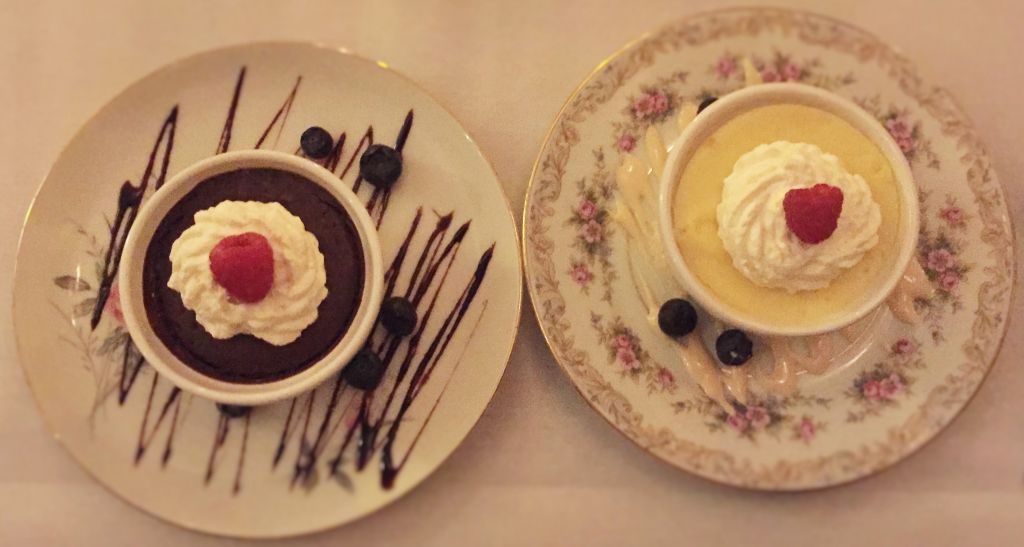 We shared: Ginger Cheesecake & Au Chocolat
After dinner we were warmly greeted by Colleen, the hotel manager, who gave us the lay of the land. Our personalized tour included a visit to the lounge where live music is played 8-11 pm every Friday and Saturday. The lounge is a perfect after-dinner location to engage and connect with that special someone. This intimate setting was designed with relaxation and a cocktails in mind.
Insider Note: Ask Colleen about the Bourbon, Wine & Scotch Tasting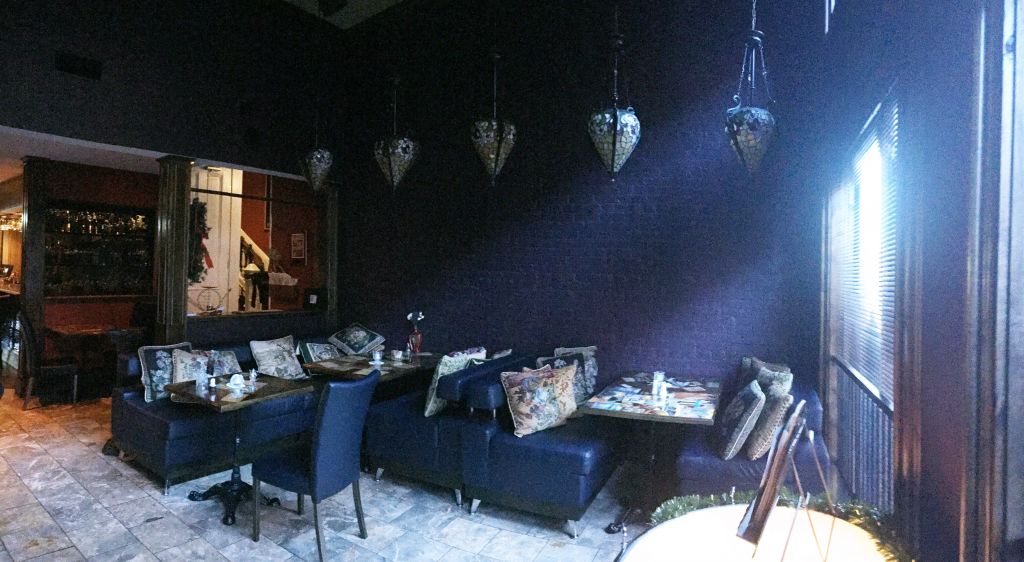 We ended our tour in the Rachmaninoff Room, our sleeping quarters for the evening. We were pleasantly surprised at the reach of our room, giving us plenty of space to spread out. The American Classic Symphony décor included high ceilings, a beautiful fireplace, and spacious bathroom.
Effortlessly set on the center of the bed was a small custom mini binder. It outlined the history of the hotel as a former mansion, and a brief bio of the famous composer our room was named after. I must say the comfortable, plush bed with soft sheets and abundance of soft pillows was, by far, the best part of the room. Seriously, I slept like a baby!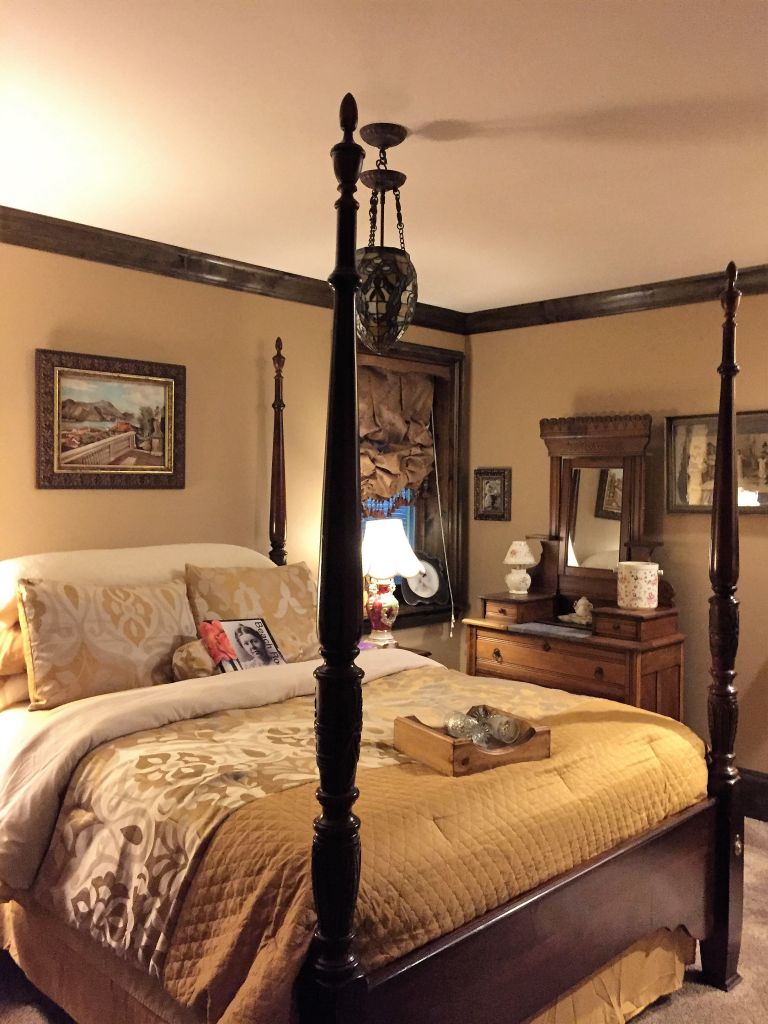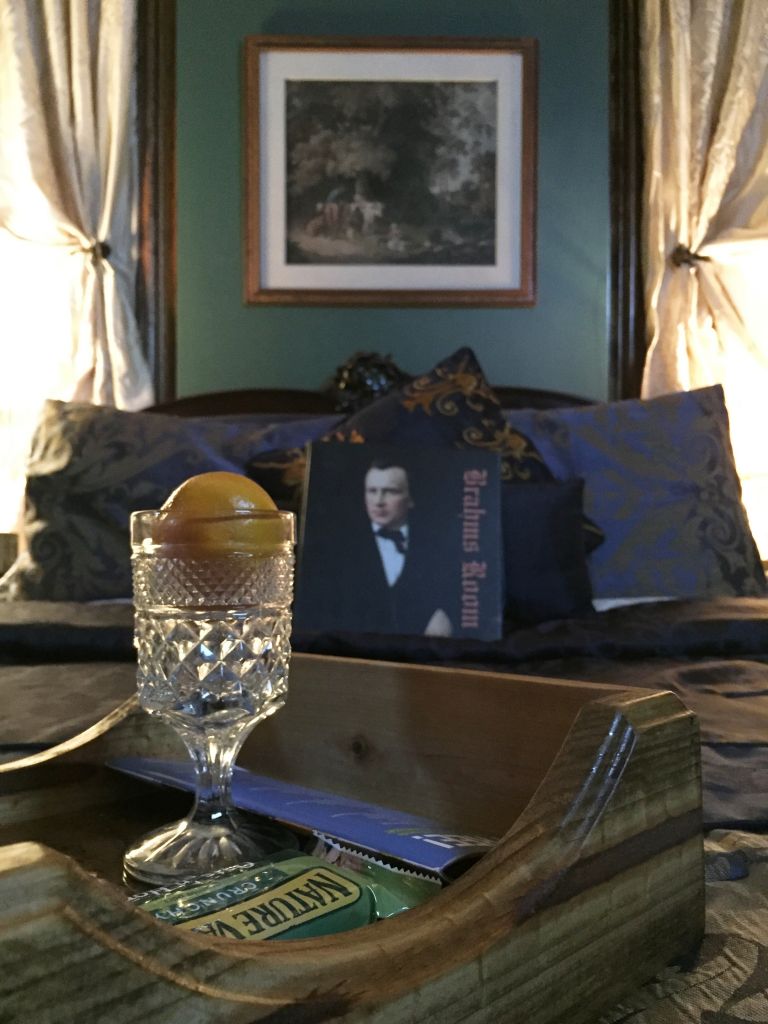 Insider Note: Ask Colleen about the Kangen Water Package Upgrade
The Symphony Hotel includes a lovely morning breakfast with many options to choose from for all guests staying at the hotel.  During our stay, we were offered a selection of homemade muffins, eggs to order, bacon or Goetta.  In addition, on Sunday's they offer Brunch to the public that includes Mom's Buttermilk Pancakes, Classic French Toast and an Espresso Bar. If brunch is anything like breakfast, this "Hidden Gem" shouldn't remain hidden much longer.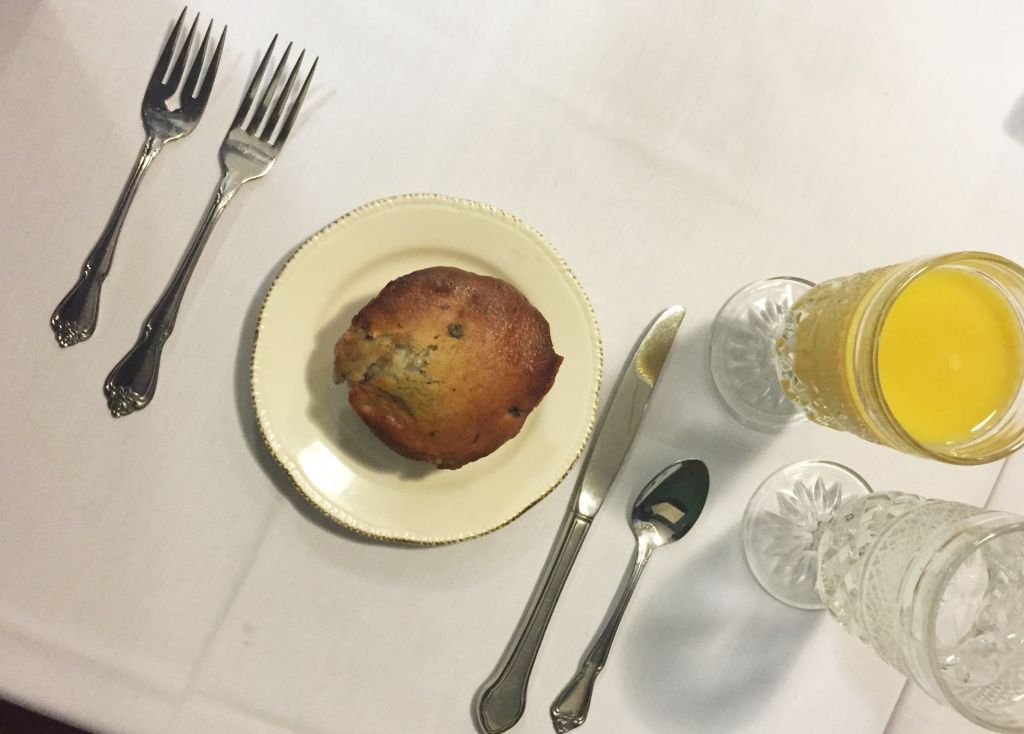 If that wasn't enough check out, this article on Why You Should Spend A Night In OTR's Symphony Hotel!