Sometimes it feels like our date nights can be few and far between. Three kids, school just starting, etc., tend to keep us pretty busy. But when we do get the chance to go out, places like Cooper's Hawk make us feel like a young couple without a care in the world.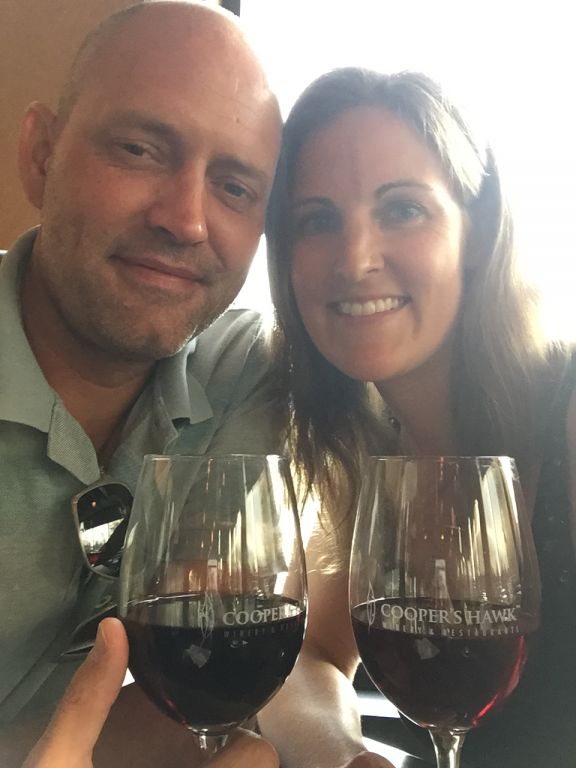 Located right across from Kenwood Towne Centre, Cooper's Hawk is convenient from just about anywhere in the Tri-State, even good ol' Northern Kentucky. An evening without kids, close to a mall, next to a winery…yes please!
First things first, when you get there, please take advantage of the free valet parking! I could be climbing out of a beat up, 10-year-old mini van…but somehow, valet parking makes me feel like a superstar!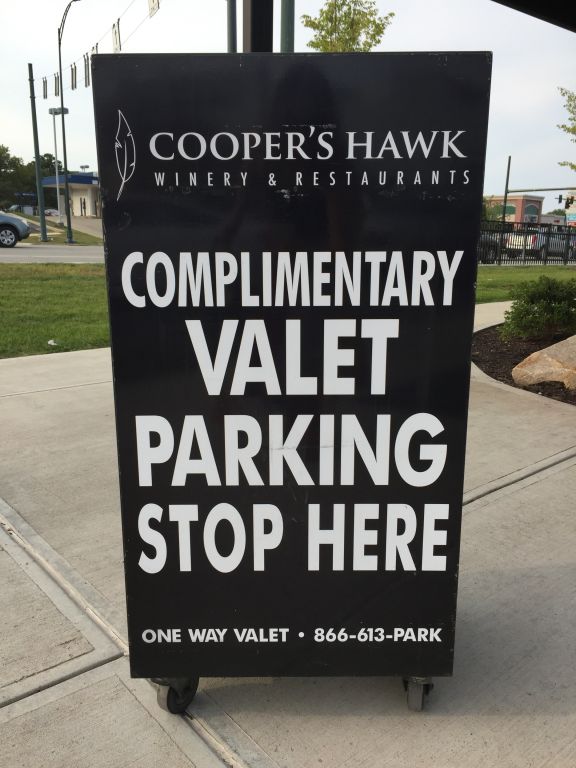 As soon as you enter, you'll notice all of the walls are lined with wine bottles, available for purchase of course, and all sorts of fun things to check out. Keep that in mind when you are tasting your wine at dinner…you can always buy a bottle when you leave! Also, be sure to ask about their wine of the month club — get a new wine each month and receive invites for special promotions and events!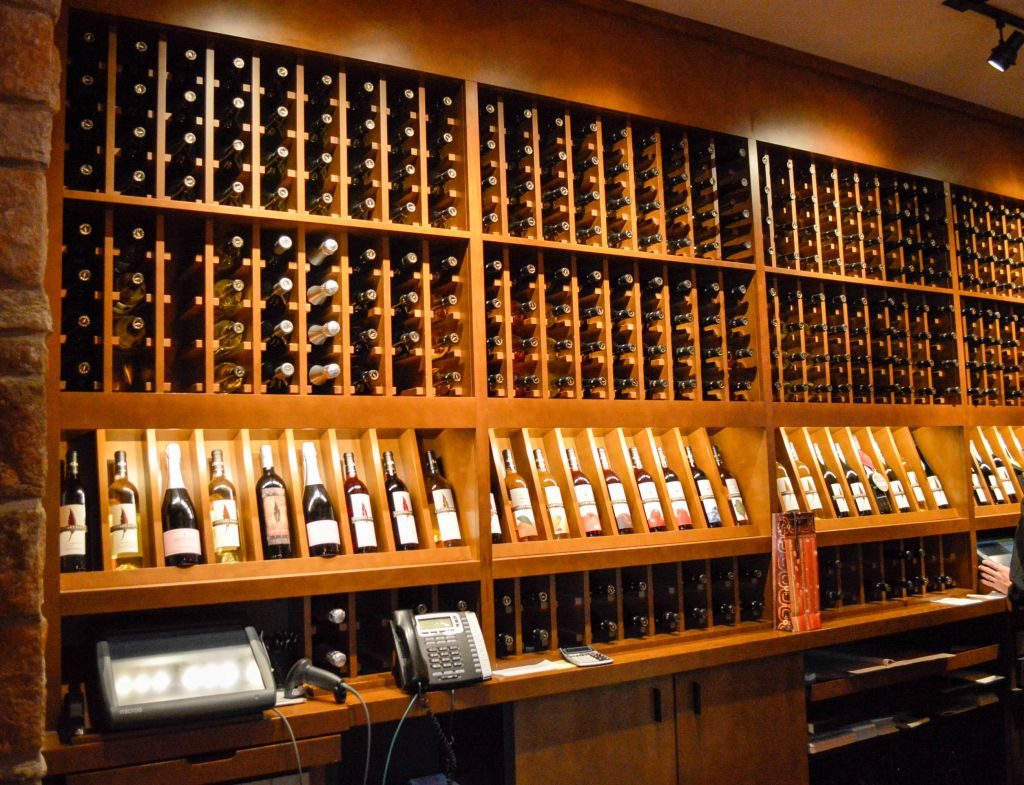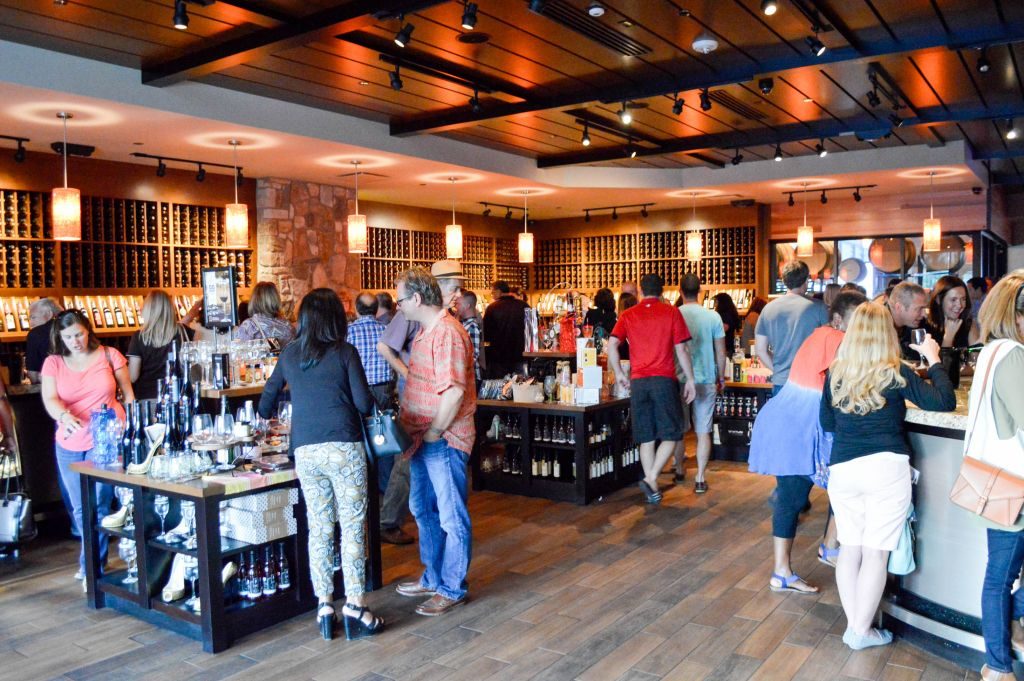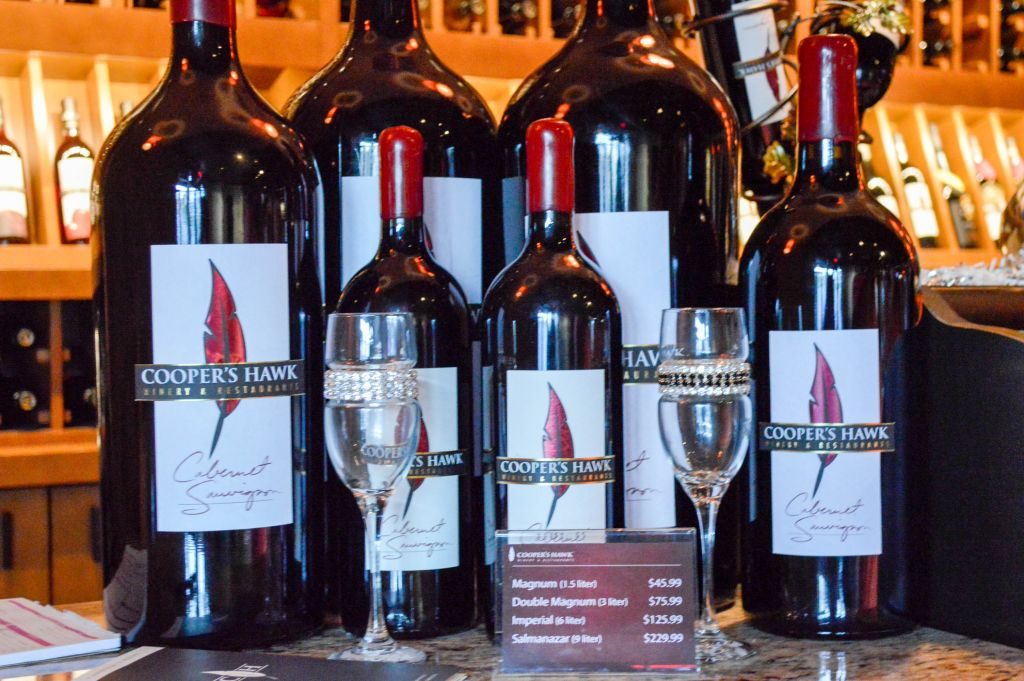 Once seated, be sure to look over the oh-so-vast menu! With such a large selection of wine, appetizers, salads and entrées…you will definitely find something (probably more than a few things) that sparks your interest. We went with the Mexican Drunken Shrimp…I mean…here is the description…we really didn't have a choice!
Bacon-wrapped shrimp, Tequila lime butter sauce and fresh guacamole 🙂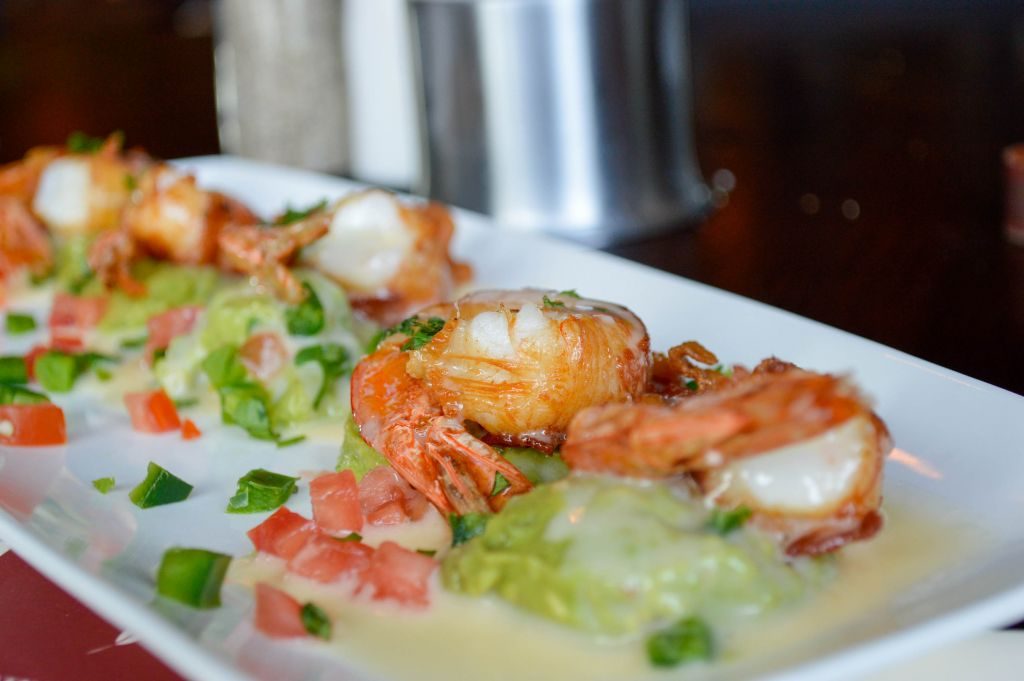 And of course, paired with their right-out-of-the-oven pretzel bread, and a glass of sparkling Almond Wine (me) and Cooper's Hawk Red (him)…we were off to a delicious start!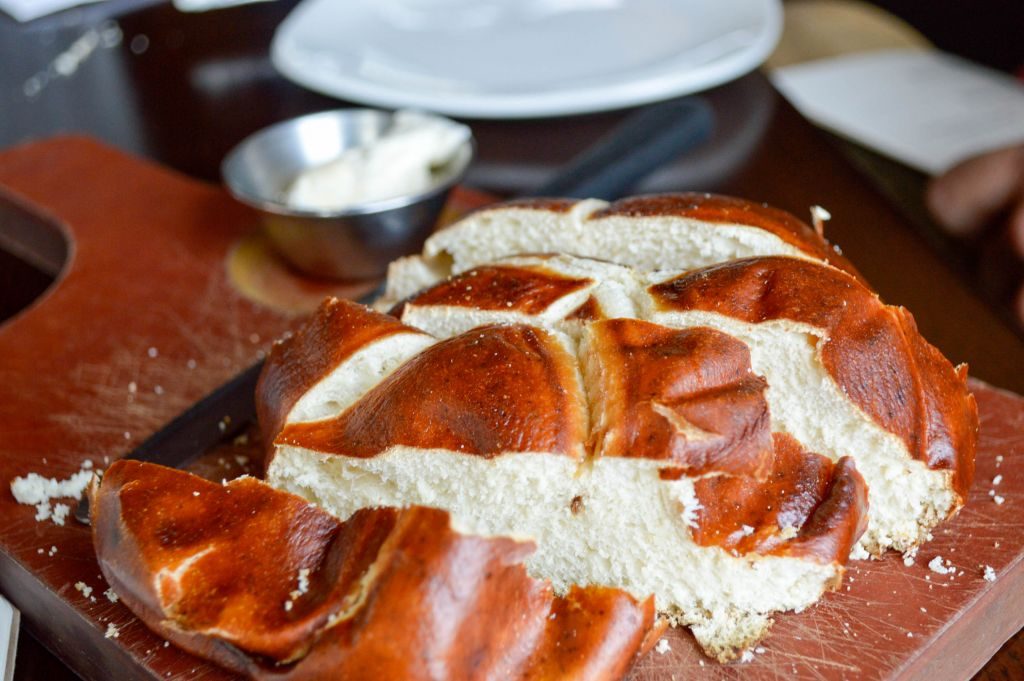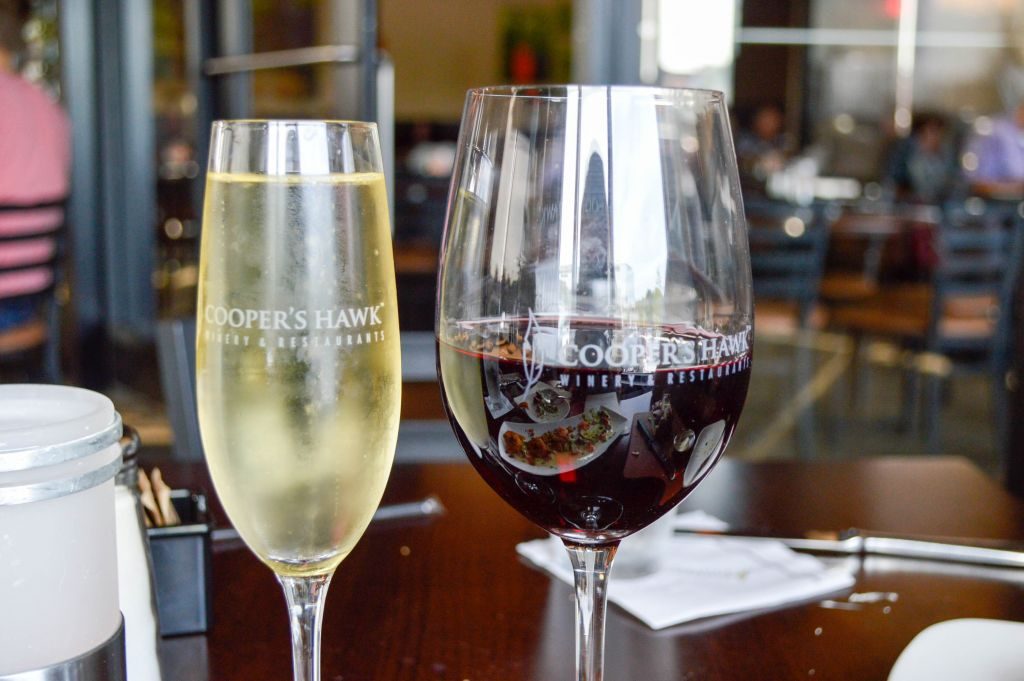 We ordered our food, nibbled on bread, sipped on wine and talked. Talked without having to stop to wipe a face or break up a brotherly fight. It was wonderful! Then out of the corner of my eye, I saw our waiter bringing a tray of food our way. Oh yes…the Trio of Medallions (him) and the Surf and Turf (me) have arrived!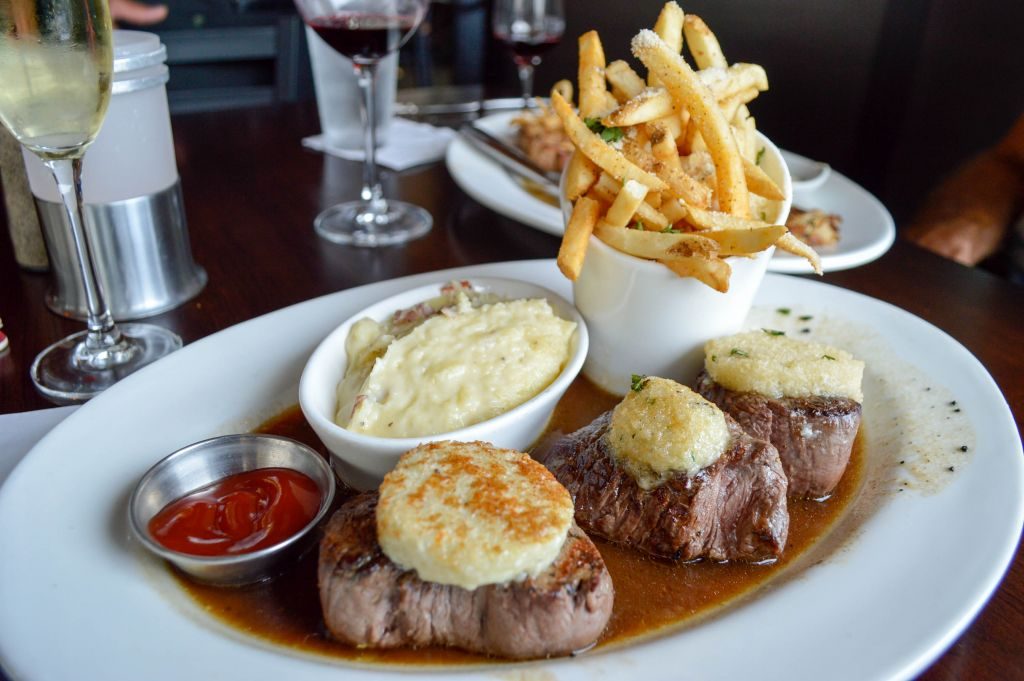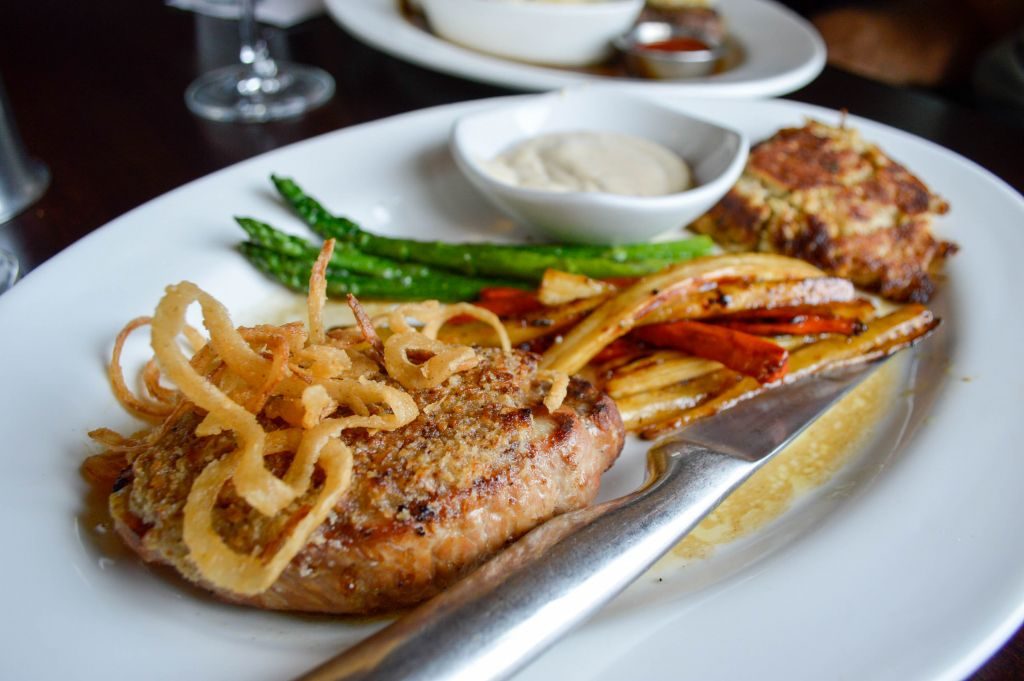 I have to say that was a good pork chop! It was encrusted in a maple, mustard and crushed pretzel topping — so juicy and sweet! But my favorite part was the roasted veggies, their sweet glaze made them taste like candy!
My husband still talks about the steak medallions! He says he misses them…haha
For dinner, I had a sweet red wine and my husband tried the award-winning Lux Pinot Noir. We had quite the little wine collection going!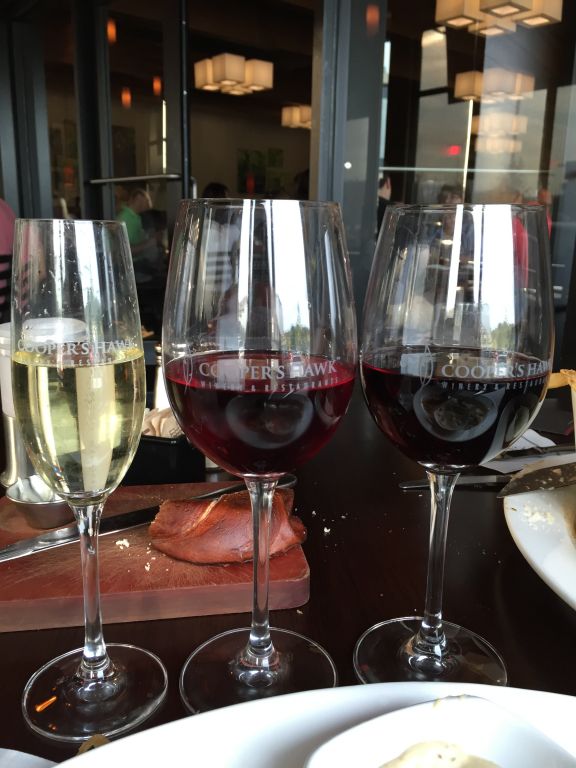 And then came dessert! I should probably mention that before this date I have been on a low carb diet. This night was my "cheat night." And oh did I cheat…I cheated hard!! The Ooey Gooey Butter Cake is what dreams are made of! I might…just might have licked the plated. Hey…don't judge…it was that good! Not being able to pass up cheesecake…the hubs ordered the cheesecake with fresh strawberries! I had a bite…it was GREAT…but, it was no Ooey Gooey!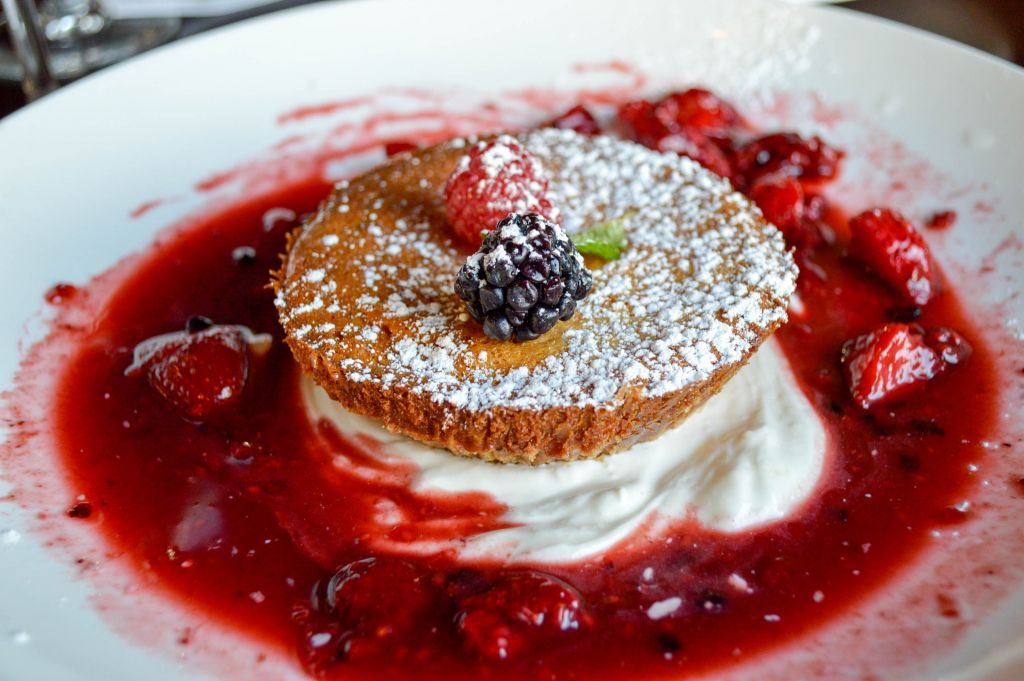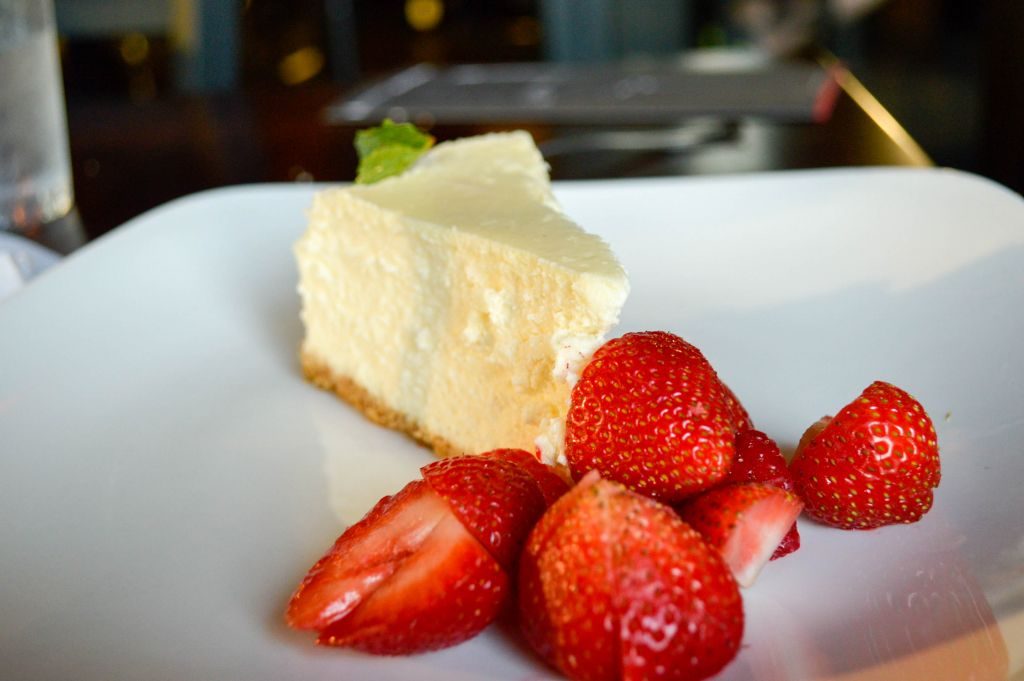 Next time you are needing a night out with your significant other… be sure to swing by Cooper's Hawk Winery & Restaurant! Nibble, sip and enjoy a wonderful date night together!